Here's everything you need to know about Lady Gaga's Versace Super Bowl costumes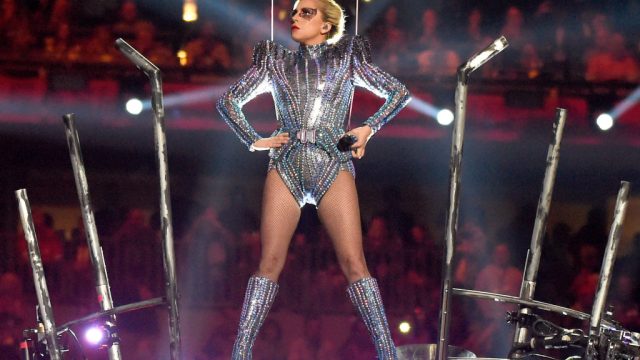 The word "fierce" took on a whole new meaning last night. Wearing costumes by Versace, Lady Gaga's Super Bowl halftime performance was equal parts athletically and artistically triumphant. She flew! She kicked! She sang her heart out! And in just about 13 minutes, she managed to transform her look three times. Talk about a champion.
Perhaps taking a cue from her halftime show predecessor, Beyoncé, Lady Gaga flew onto the Super Bowl stage rocking a custom bodysuit from Versace, covered from her super-padded shoulders to her knee-high boots in glitter.
On Instagram, Versace noted that Lady Gaga opened the show "in a futuristic, custom-made #AtelierVersace fully beaded iridescent jumpsuit with sculptural shoulder detail and matching fully embroidered boots, both with Swarovski crystal accents." 
Behold, the bedazzled beauty.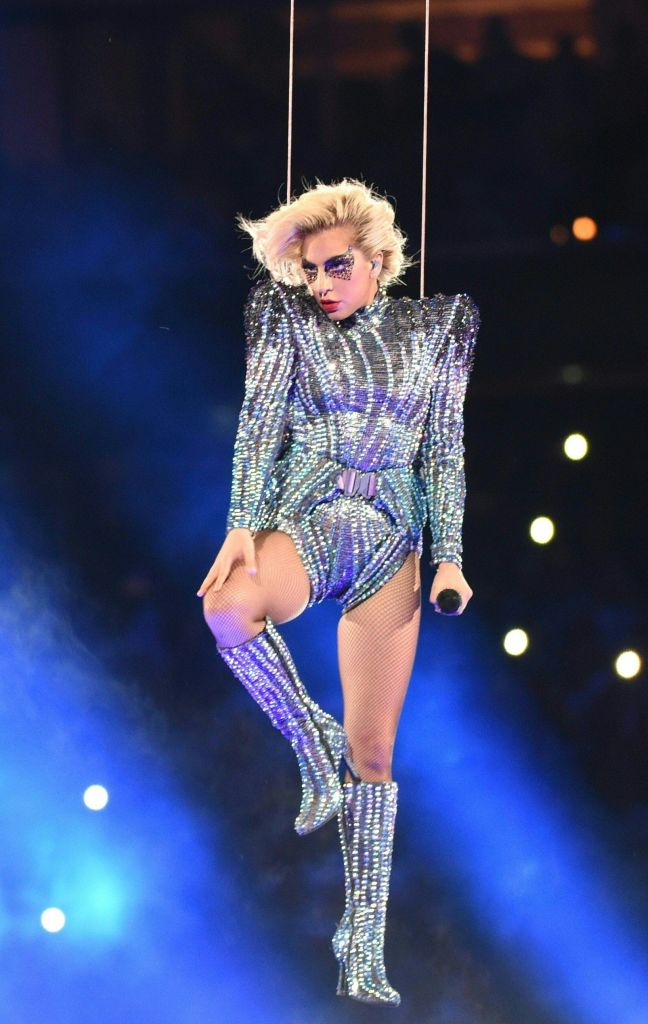 Stunner.
After belting out hits including "Born This Way" and "Telephone," Gaga added a glittering gold jacket with spiked shoulders to her ensemble, singing "Just Dance" while playing the key-tar and singing into a mic held by one of her (crazy talented!) dancers.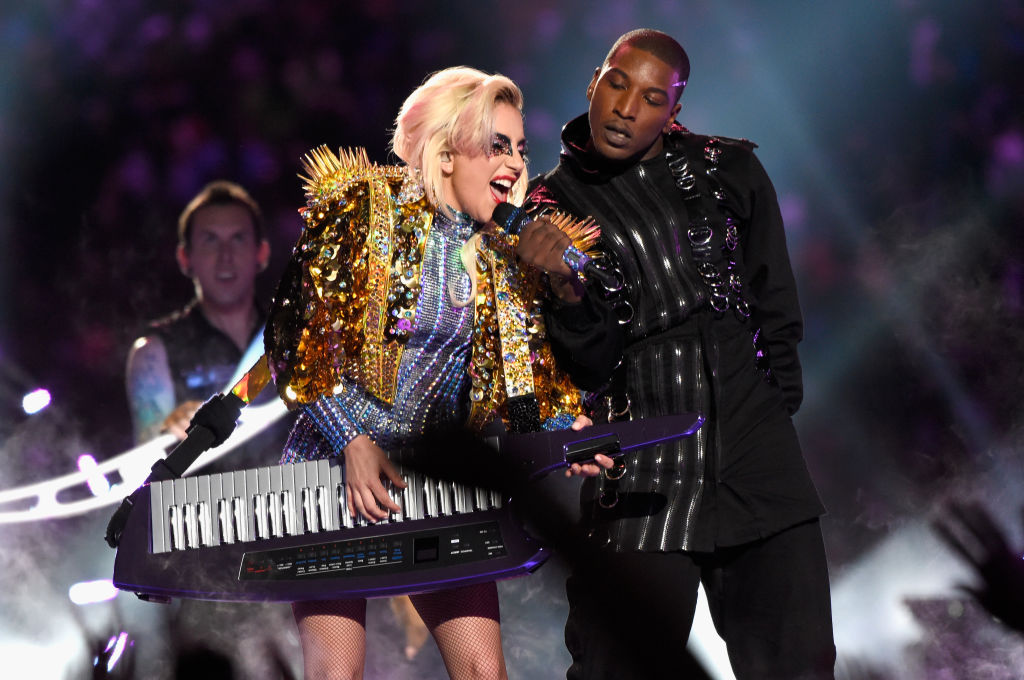 Then, flawlessly executing a full-on costume change for her last look, Lady Gaga emerged to sing "Bad Romance" in a two-piece crop top and hot pants ensemble — the hot pants, of course, were covered in glitter, and the top was designed to look like a football player's shoulder pads, albeit with a bit of a sparkling, S&M flare (check out those chest straps!).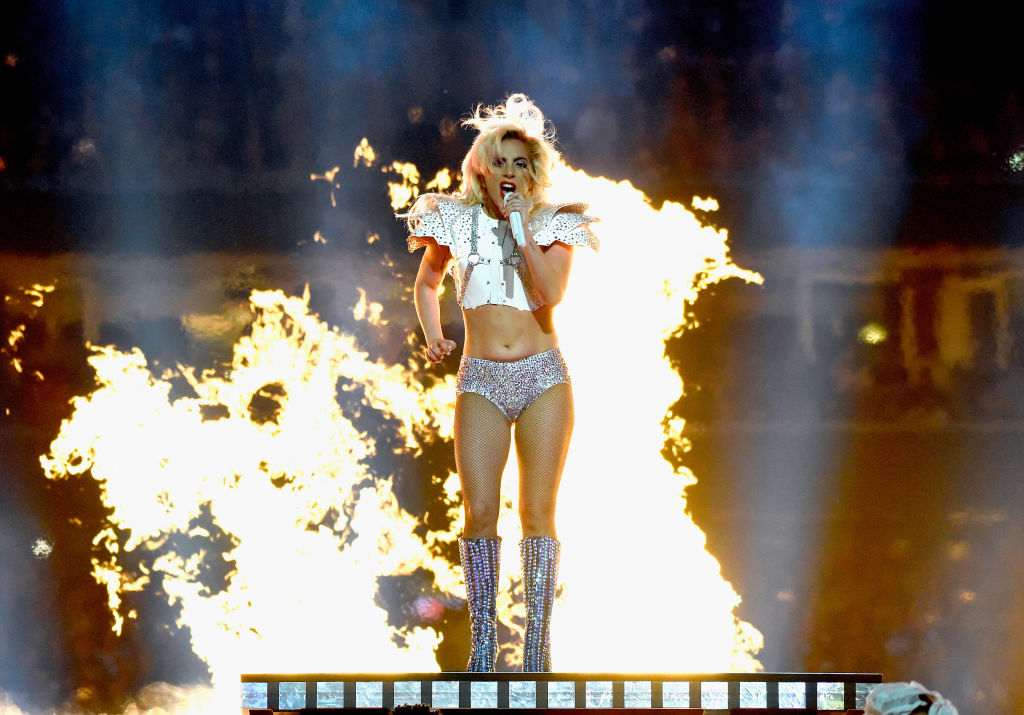 Gaga and Versace designer Donatella Versace have a long-standing relationship: Gaga has posed for Versace campaigns and even wrote a song, "Donatella," about the designer.
"It's not so much about Donatella as a brand as it is Donatella the person; about me as a person; that idea of what the public wants from you," Gaga explained in an interview in 2013. "It's about being a fearless female and not caring what people say about you — being proud of who you are and walking the walk no matter what."
The fashion house, for its part, was proud to dress the iconic singer, sharing each of her looks on Instagram. And Donatella, Gaga's dear and devoted friend, was backstage with the singer at the big game, cheering her on from the sidelines.
What a night!