Here's why everyone is talking about Michelle Obama's green dress
In just a short time, the Obamas will no longer occupy the White House, meaning their time as the reigning first family is coming to a close. Their final Kennedy Center Honors ceremony may have been celebrating longtime entertainers like The Eagles, Al Pacino, and Mavis Maples, but it doubled as a farewell to the Obamas.
As usual, when the Obamas arrived, all eyes were on Michelle, who has made a name for herself over the last eight years as a major style icon. The First Lady wore a green Gucci dress so stunning, we'll really miss her ~flawless~ style.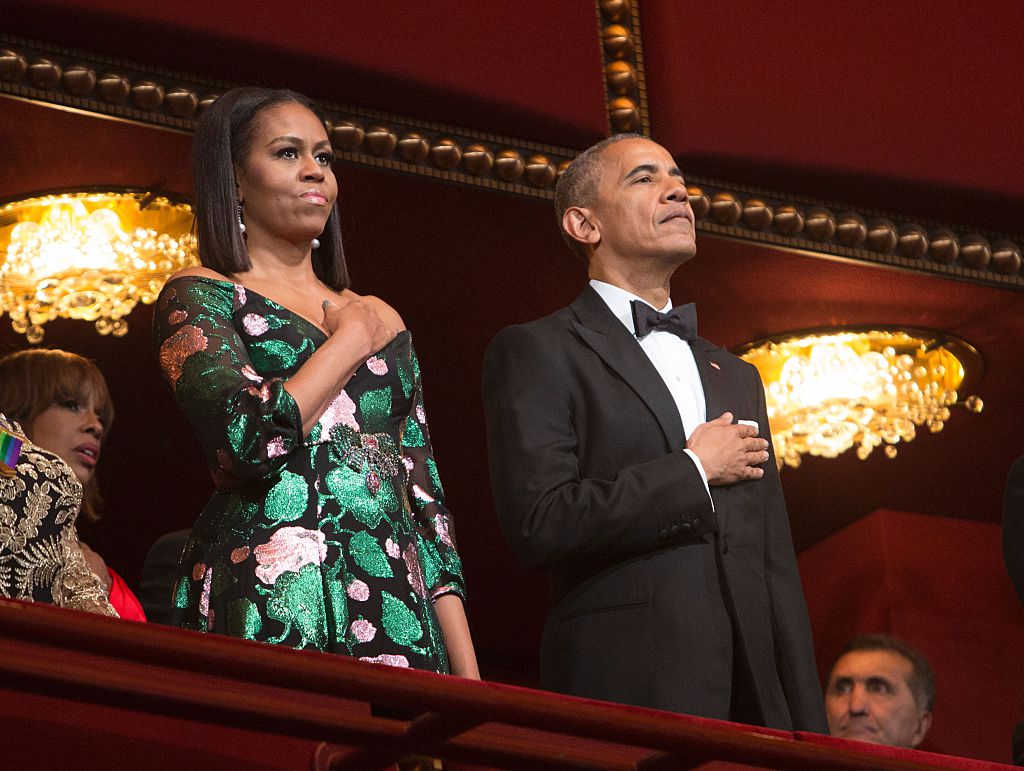 Obama's decision to wear the dress, made by the Italian designer, came on the same day that Italy's Prime Minister, Matteo Renzi, resigned after staking his political career on a referendum, which was voted down over the weekend. The occasion also marked the first time Obama has worn a dress by a non-American designer to the Kennedy Center Honors, notes The New York Times. In fact, this is only the second second she has even worn Gucci, "with the first being a map dress she wore for a September taping of Ellen," according to Vanity Fair.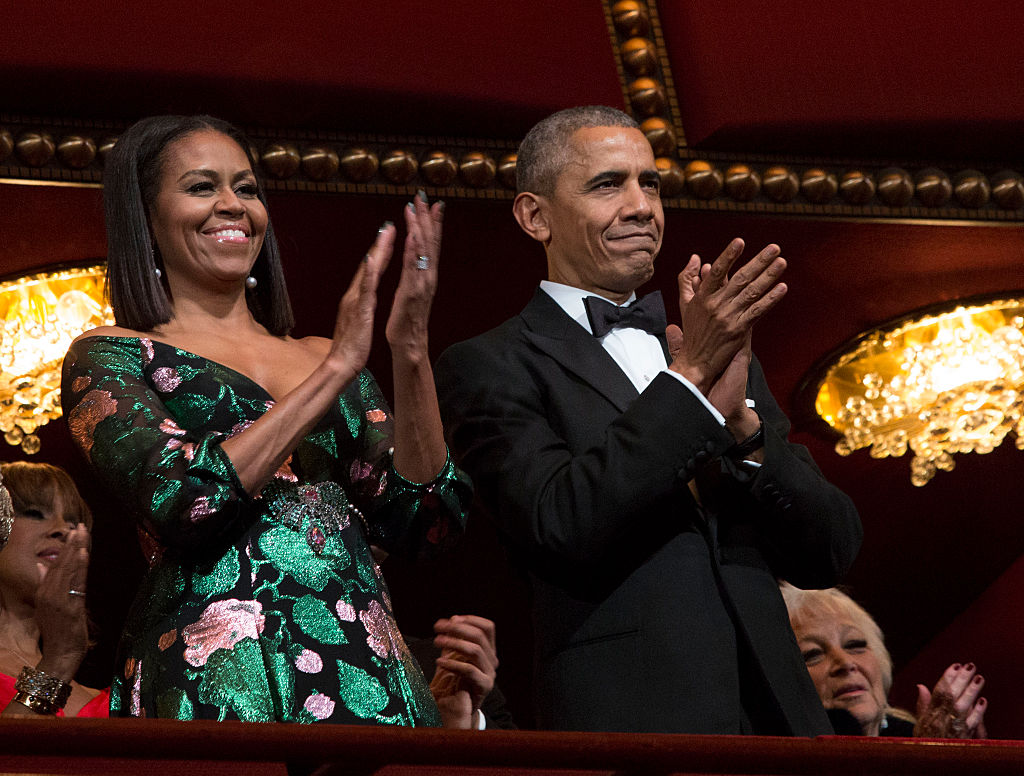 The First Lady has always used fashion as a diplomatic gesture when meeting with heads of state or visiting other countries. So, many saw Obama's decision to wear Gucci to the event as a message in support for Renzi, who has been a major advocate for the growth of Italy's fashion industry.
Whether or not Obama's dress was a secret message to Renzi and the Italian Democratic Party, she looked gorgeous. We're really going to miss her stunning design fashion sense when her and President Obama leave the White house in January.