Here's the emotional reason why Fifth Harmony decided to keep their name after Camila Cabello left the band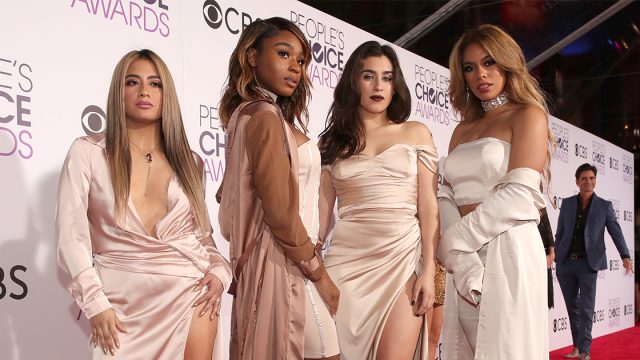 They might be carrying on as a team of four, but that doesn't mean that Fifth Harmony has plans to change their name.
Camila Cabello announced she would be leaving Fifth Harmony late last year. The singer has since released her own solo music, specifically the single "Crying in the Club," and has discussed her plans to continue as a solo artist.
Despite this, the group — now comprised of Ally Brooke, Normani Kordei, Dinah Jane, and Lauren Jauregui — have soldiered on, and they, too, have released a new song, "Down," which features Gucci Mane.
https://www.youtube.com/watch?v=XNWlrawfRAI?feature=oembed
And now Fifth Harmony has shared the meaningful reason why they decided to keep their name after Cabello quit.
Speaking to MTV Newsabout the aftermath, the band members said that, following the initial shock of Cabello's exit, the idea of changing their name was floated around.
"It was obviously a thought, because it was a prevalent thing that there's four of us, not five," said band member Lauren Jauregui. "Regardless, we were all very united in the fact that we didn't want to change the name."
Continuing, she said, "Fifth Harmony is the name we grew up with and we worked for and it's our brand. It's who we are. It's our entire moments. It's what we spent five years on."
Adding to this, Dinah Jane explained how the band name also had an emotional connection to fans.
"The fans named us Fifth Harmony, and now they're the fifth member," she said.
While it must have been hard to go through the experience of losing a band member, especially when they all started together on The X Factor, we love this idea that the group has welcomed their fans as the fifth member, and are moving on and forward. It's super sweet, and actually quite moving.
Fifth Harmony, by the way, is expected to release their third album later this year.