Here's how you can affordably recreate Rihanna's psychedelic look from her new video, "Wild Thoughts"
Rihanna and her dope style steal the show in DJ Khaled's new video for "Wild Thoughts," and we're very much in lust.
The sexy video, which is set in Miami, dropped not even a day ago and has already racked up millions of views. Khaled's blessed us with #AnotherOne, featuring everyone's favorite Bad Gal and Bryson Tiller.
In the video, the winner of the 2017 Met Gala rocks some psychedelic pieces by big-name designers. Her patterned Balenciaga pants bear the same print as the ensemble Selena Gomez wore in her Vogue cover debut. The off-the-shoulder-and-ruffles look isn't going anywhere, and we love all her sheer long sleeves. The singer accessorizes with a floral headscarf, biiiiiig gold hoops and bangles, and a Versace belt buckle. Luckily for us non-famous folks, RiRi's outfits are pretty easy to copy.
Yes, you can do long sleeves and pants in the summer.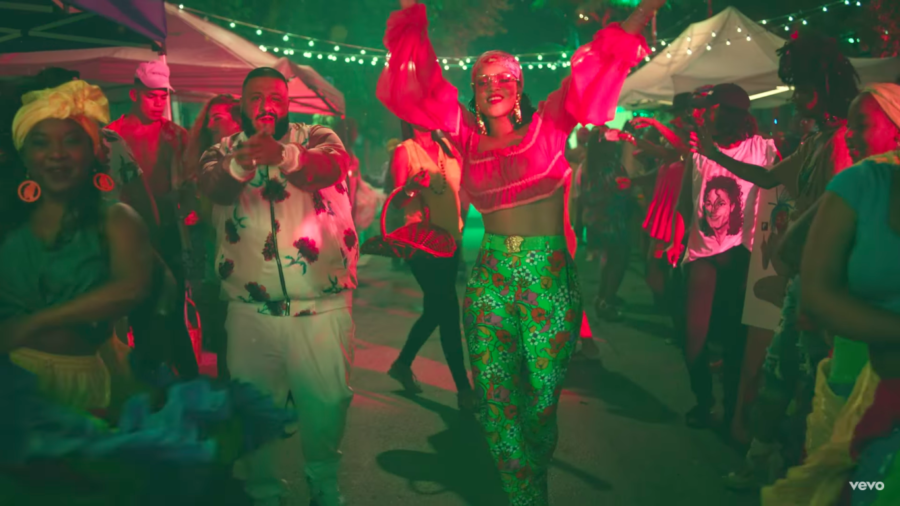 Rihanna is the queen of the braless. #freethenipple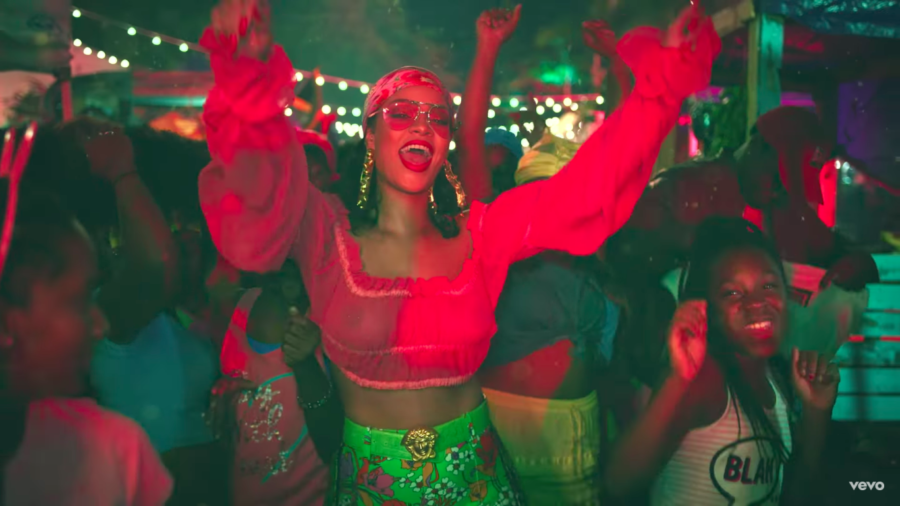 A red, ruffled, long-sleeved crop top in a lightweight or sheer fabric will definitely get you noticed.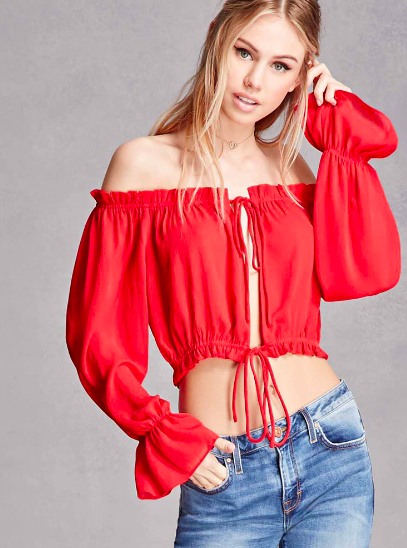 If you want the actual Balenciaga joints, you'll need a cool $758, but hey, some people are into that.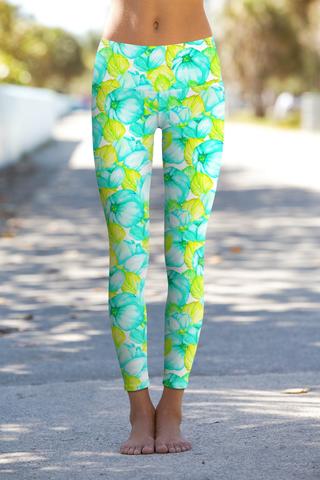 About $700 cheaper.
TFW you're the best.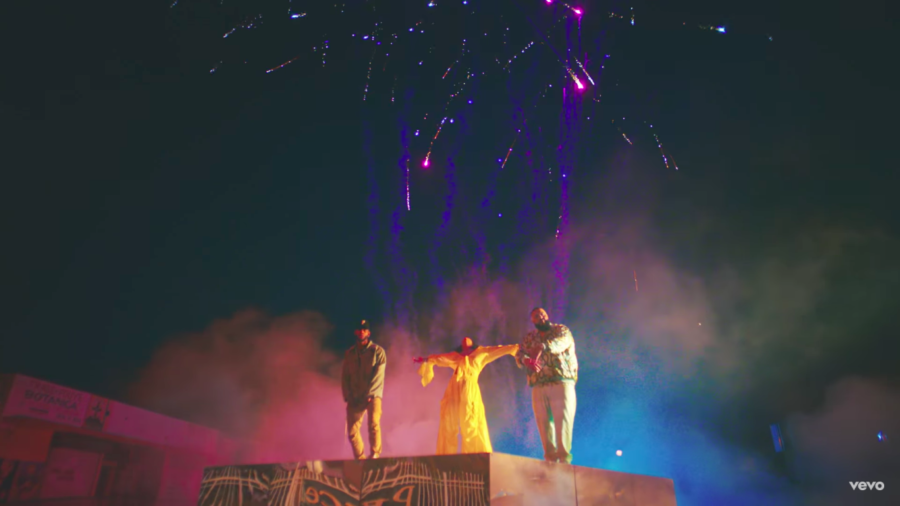 Yellow is so hot right now, and pants or a jumpsuit in the sunny hue are an excellent choice.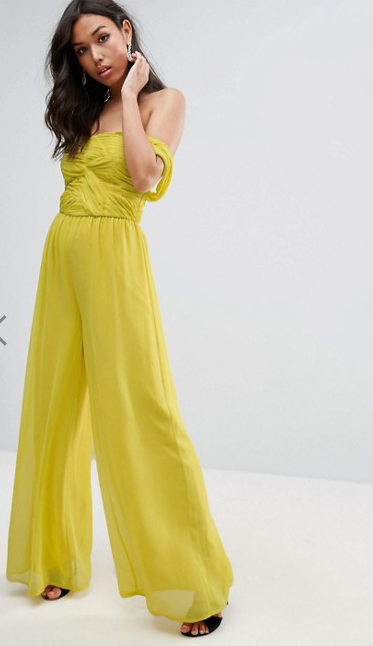 Babydoll in blue.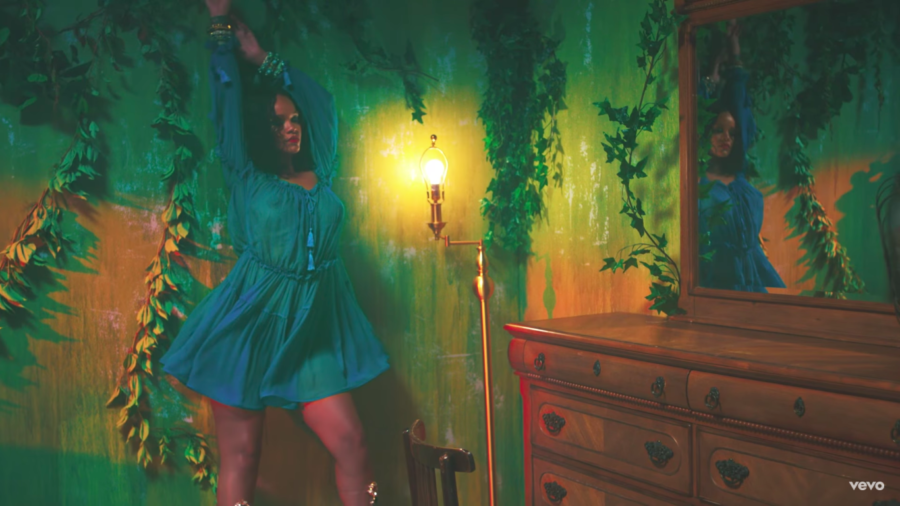 Sheer and sexy, just throw this on and you'll feel like a wild child.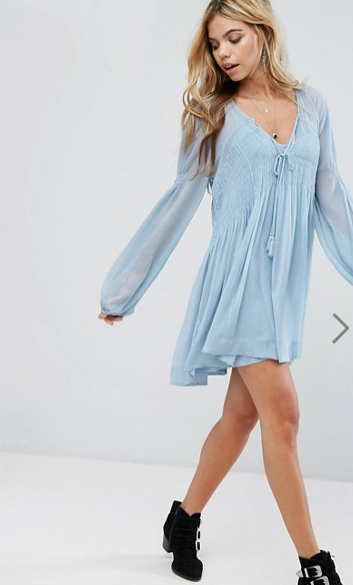 Aviatrix.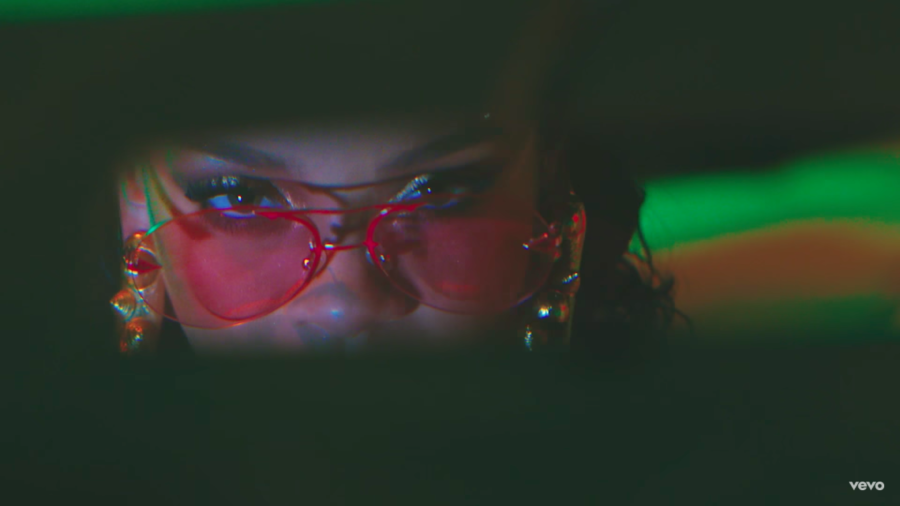 Trying to think of a phrase to use other than "rose-colored glasses," but it's about to be the weekend.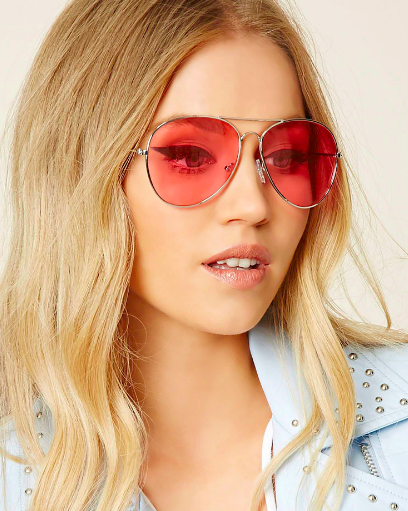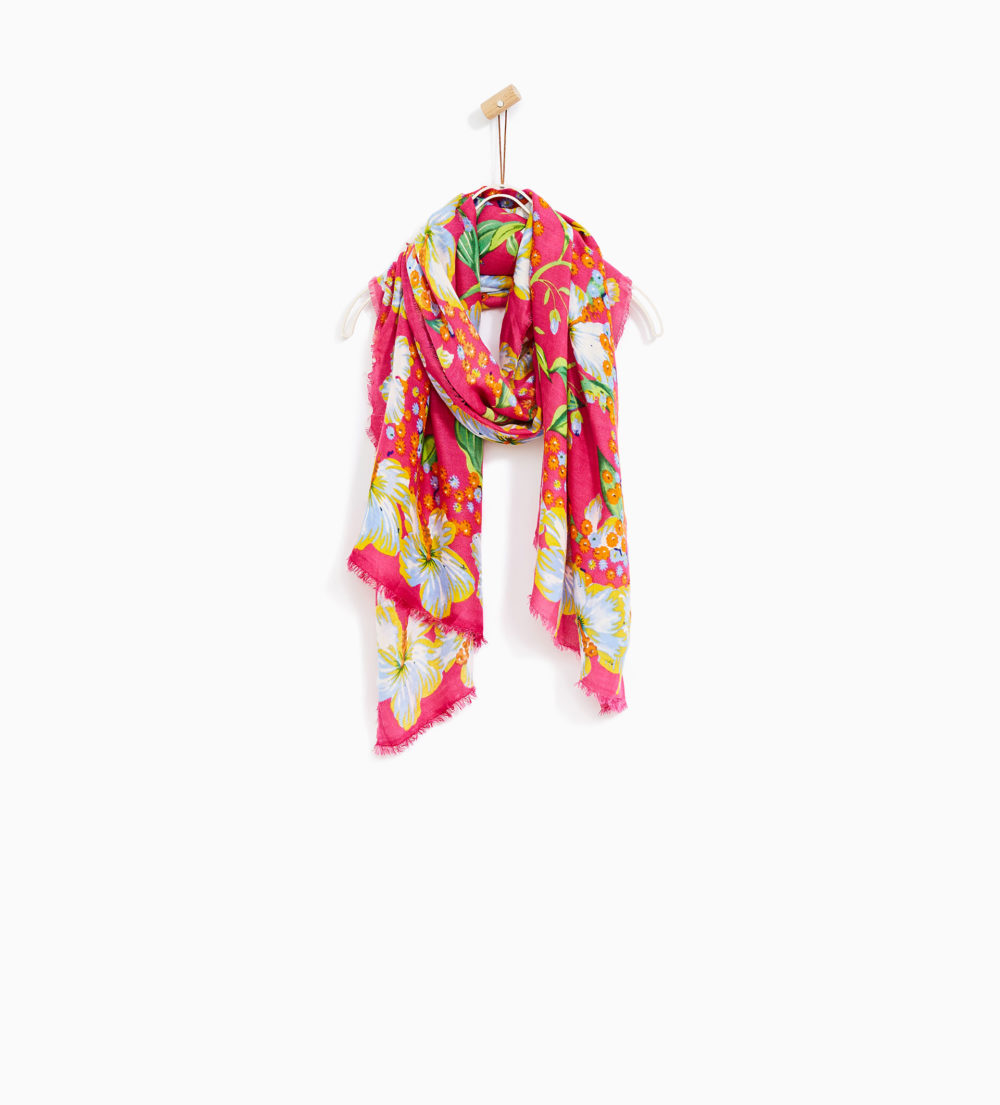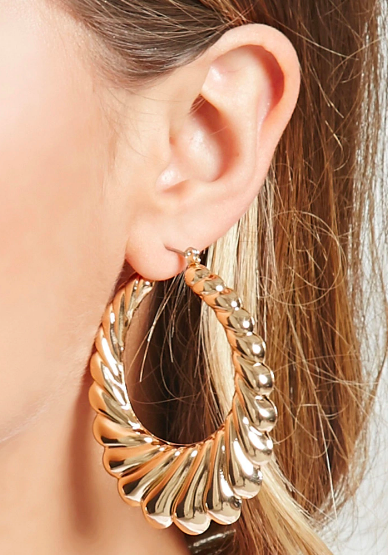 BRB, booking one-way tickets to Miami.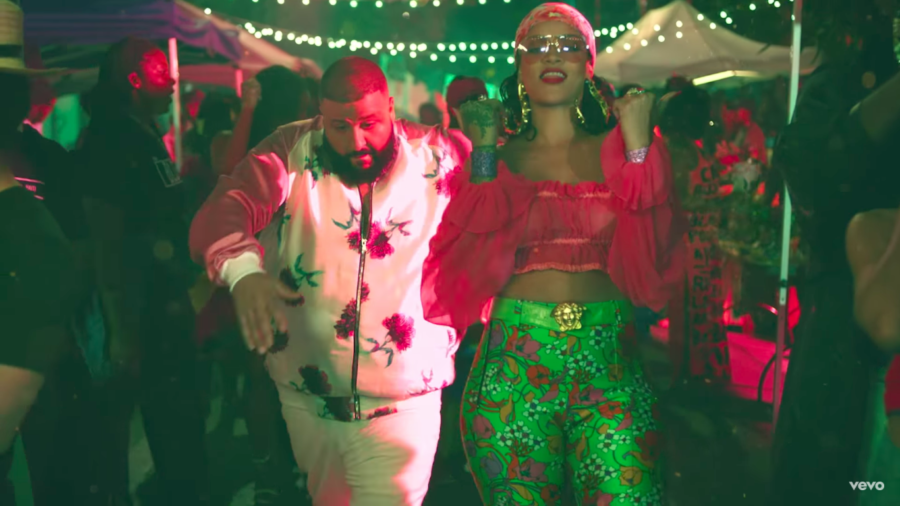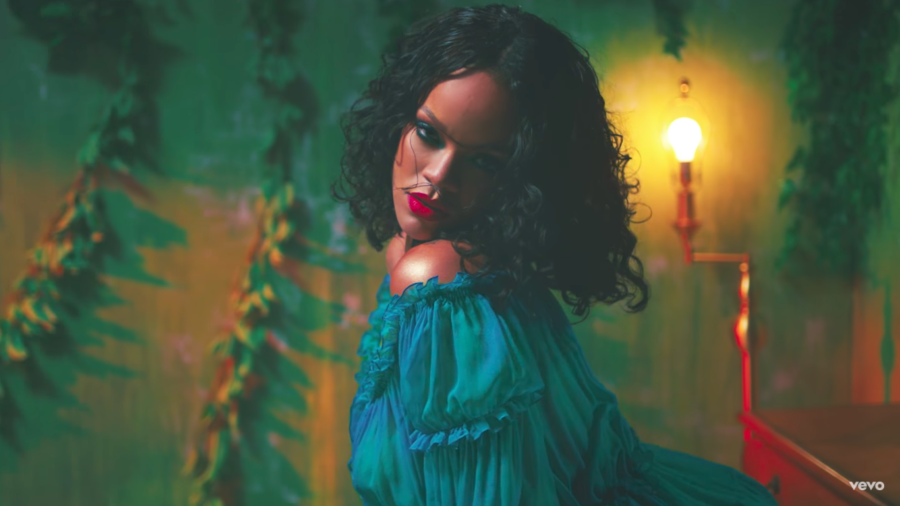 Peep the video for "Wild Thoughts" here:
https://www.youtube.com/watch?v=fyaI4-5849w?feature=oembed