Here's how Adele ACTUALLY feels about Brangelina's split
September 2016 will be remembered by those who lived it as the month that Brangelina (i.e. Bran Pitt and Angelina Jolie, Hollywood's first portmanteau couple) decided to call their 2 year marriage and 12 year relationship to an end.
In a statement released by Angelina's lawyer, the couple stated that they had decided to get divorced for the health of their family. Similarly, Brad gave a similar statement.
"I am very saddened by this, but what matters most now is the well being of our kids," he told People magazine. "I kindly ask the press to give them the space they deserve during this challenging time."
Like a lot of people, we were devastated by the news. We've loved seeing the Jolie x Pitt clan over the years, and it's always sad when people decide to end a relationship.
Much like Chrissy Teigen, we weren't sure what to do with ourselves.
https://twitter.com/udfredirect/status/778252031249100800
It seemed, too, that Adele was pretty broken up about the news. Addressing the crowd at one of her shows, the British singer dedicated her show to the former Hollywood couple.
"I need to address the elephant in the room, she said to the nearly 20,000 people crowd, "but it's the end of an era.
https://twitter.com/udfredirect/status/778570450834251776
Now, however, Adele has spoken about how she *really* feels about Brad and Angelina's split and it appears that the singer was actually just being herself and telling a joke.
"I don't care that they've broken up," she said. "I couldn't give a fucking shit! [The press] are making out that I'm heartbroken. I don't care, I don't know them. Who knows? Break up if it don't work out, that's what I always do. If it don't work out leave 'em. I wish you both the best, but I don't care."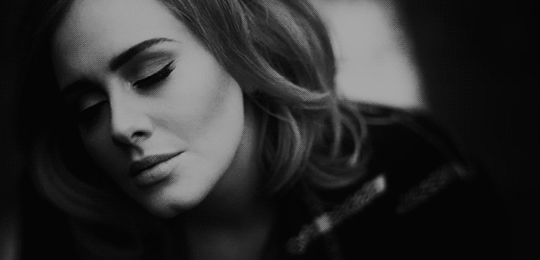 The singer went on to say that she was surprised that Brangelina's split was front page news with all the things that are going on in the world and that her "dedication" was, in fact, meant as a joke.
"They thought I was being serious!" Adele continued. "I know I try and tell a lot of jokes and maybe my delivery isn't always spot on. I'm not an actual comedian, so my timing isn't always great. I didn't mean it literally. As if I went home crying about it...ridiculous."
Eeek! It seems that Adele was, in typical Adele fashion, making a joke. The star is known for her hilarious quips and her live shows often end up just being raucous stand up routines.
So, it seems that while Adele does wish Brad and Angelina well, she's not broken up about their relationship ending…In fact, she's not bovvered.