Here are our favorite ultra-glam looks from the Victoria's Secret show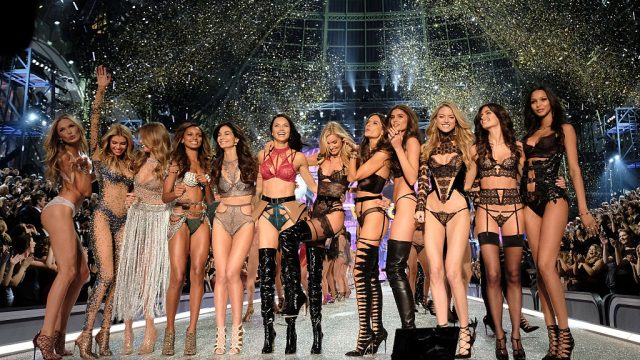 For many of us, the glitter, money, and unattainable forms of beauty presented in fashion shows provide a cathartic spectacle. There are so many fabrics to see, and what is that woman wearing in her hair?! Unsurprisingly, the 2016 Victoria's Secret fashion show featured a wide variety of both abstract and glam looks that looked as colorful as they did uncomfortable.
The line-up of models included none other than the prolific fashion devil Kendall Jenner wearing decorative bird feathers, as well as the runway regular Gigi Hadid who was draped in decadent capes (but were they capes?!).
Some of the looks from last night were so dramatic we couldn't begin to describe the layers, so instead, we've selected some of the most drool-worthy looks from the Victoria's Secret fashion show.
These multi-colored knee-high tassel pants are EVERYTHING.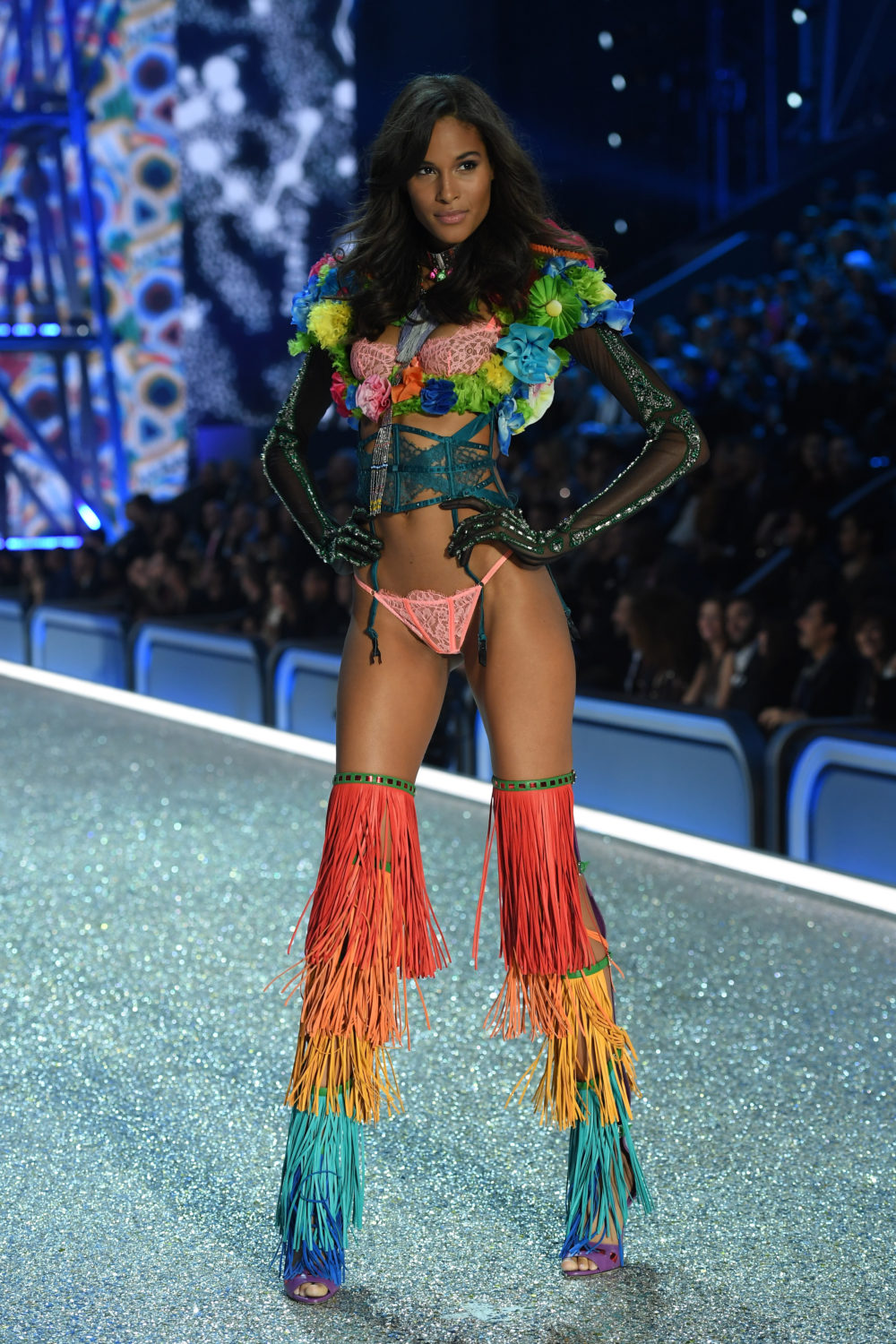 Victoria's Secret model Cindy Bruna is not only wearing flowers and plants along her shoulders but she appears to have a sprouting fountain of rainbow tassels on her legs. AND it looks good?! This is art.
This denim dominatrix look.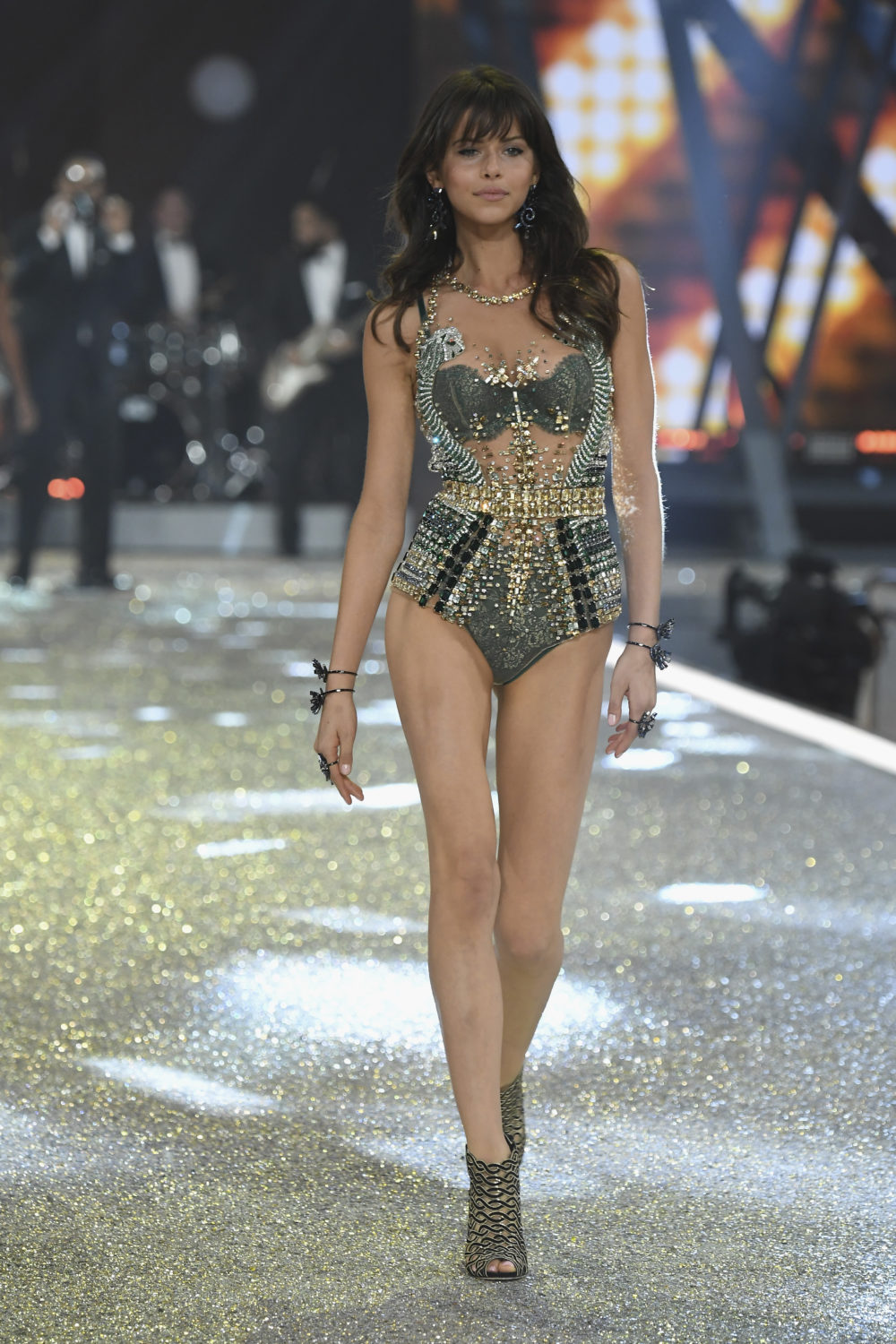 First off, the VS model Georgia Fowler may be wearing the shoes of the night here, they look like elaborate snake cuffs. But also, her bedazzled denim corset look bespeaks a casual dominatrix who went to a glitter party.
The silver phoenix look. All the YES!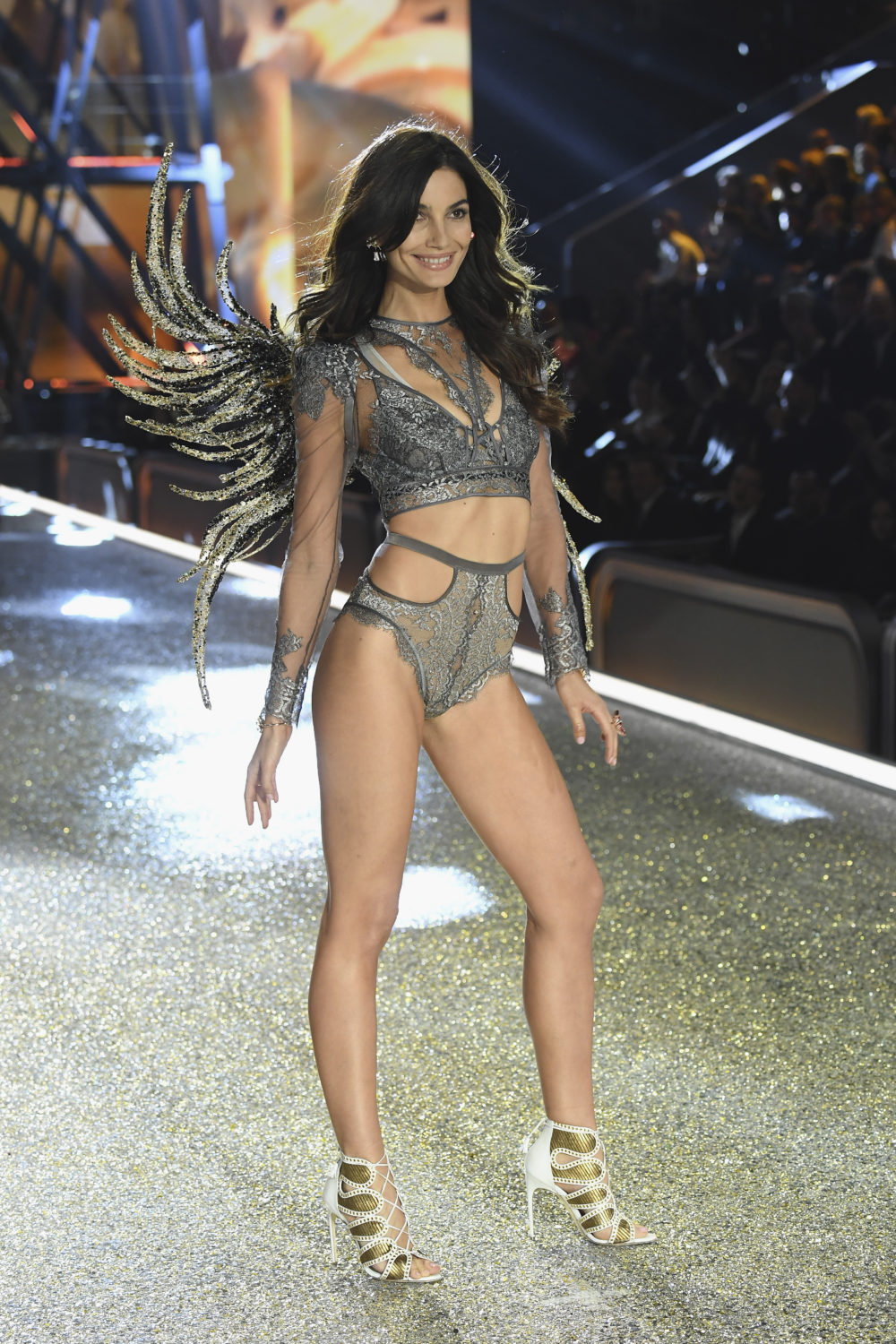 The model Lily Aldridge was given the gift of spiky silvery phoenix wings to pair with her lacy onesie. Also, those shoes look like glamorous torture contraptions.
The lush tropical bird wings Kendall Jenner rocked.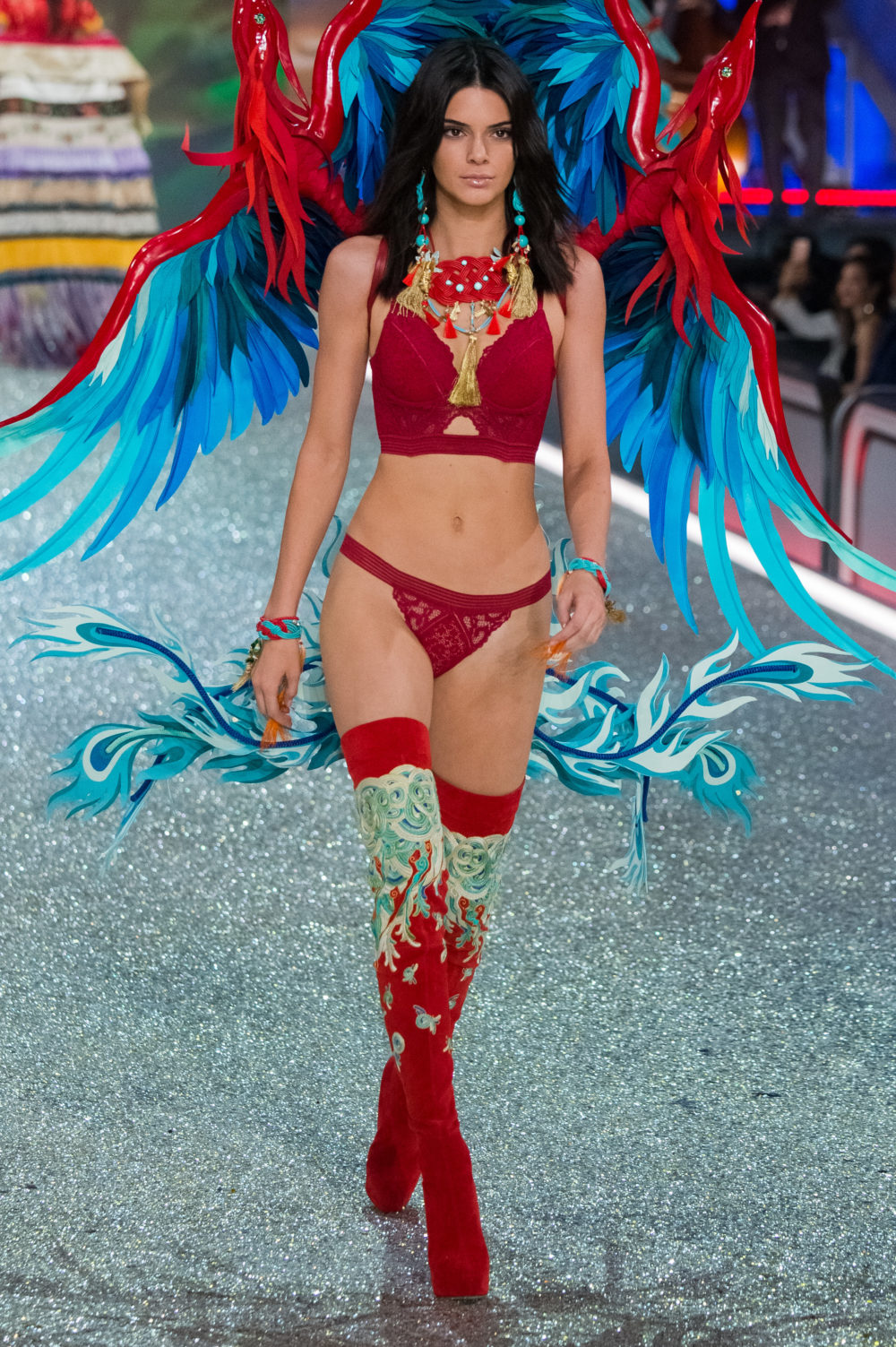 With this runway look in tow, Kendall Jenner looks like a beautiful shape-shifter who's about to kidnap a spiritually gifted child and take her to a hidden lair of stray cats and black magic.
The cape of many colors.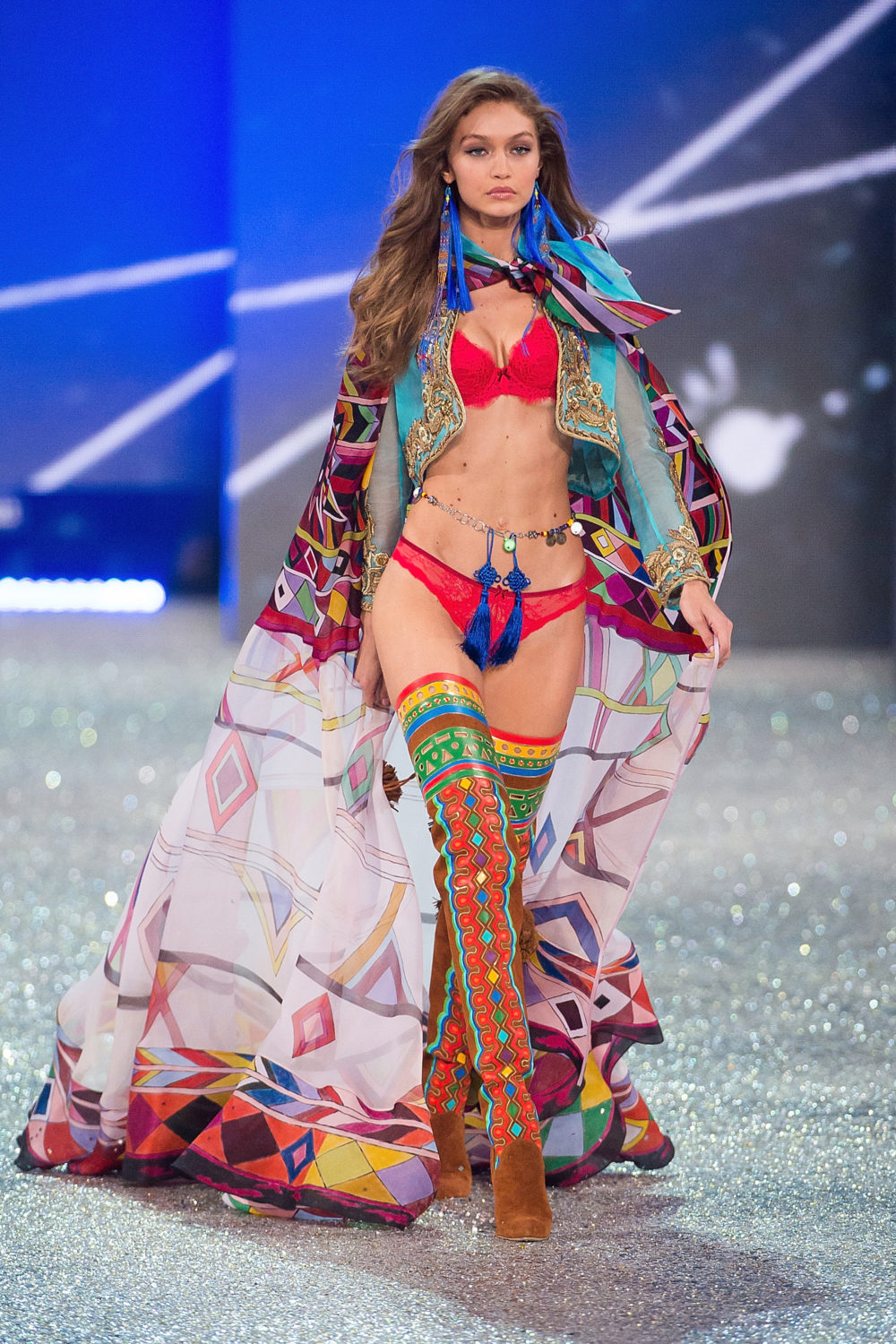 Gigi Hadid looks like she's about to bust out a ukulele and sing a medley about world peace in 15 languages, and we are totally okay with that.
This dragon that's wrapped around the lingerie looks chic AF.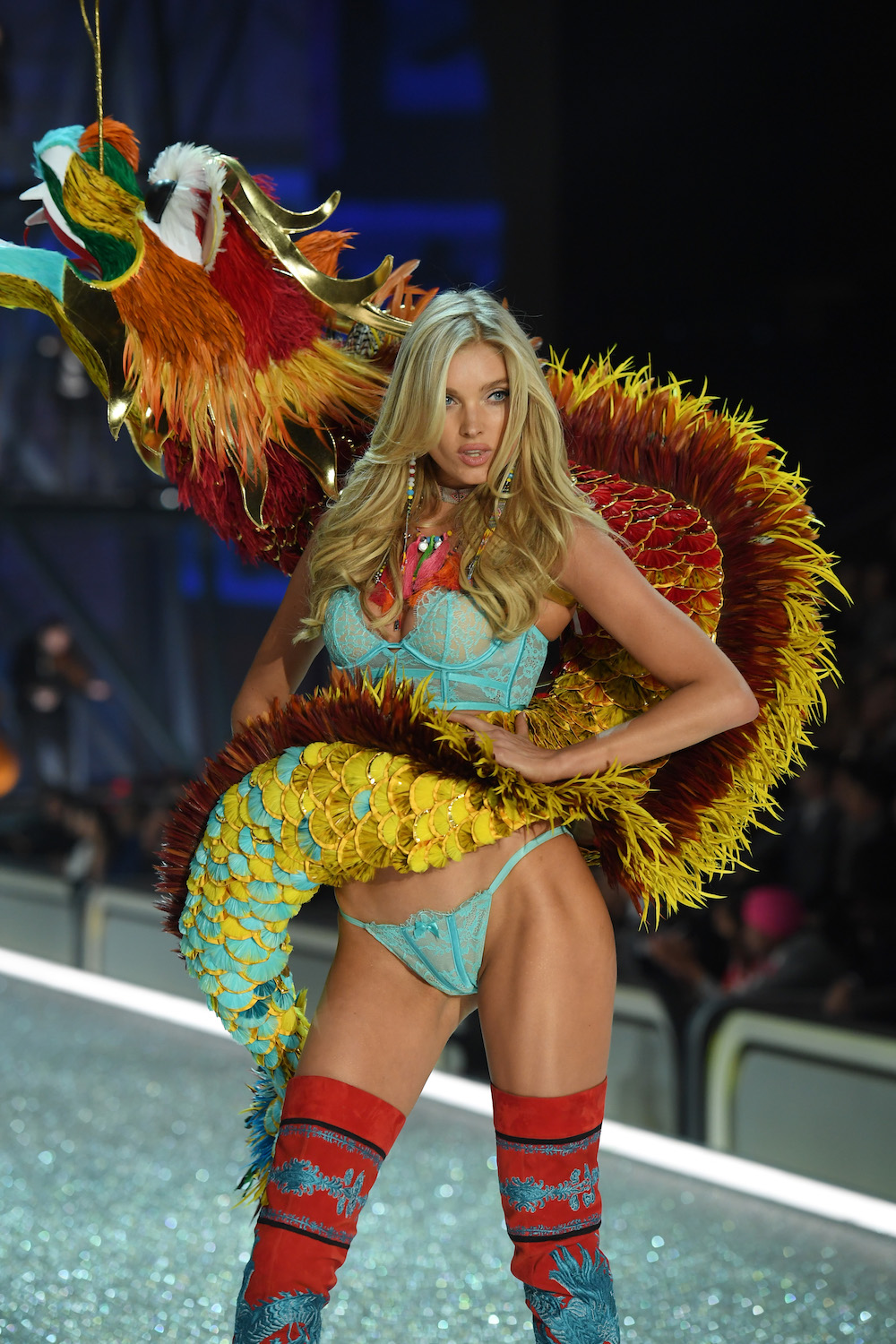 Only Elsa Hosk could rock a lingerie look that's both fierce and insane.
Shine bright like a diamond.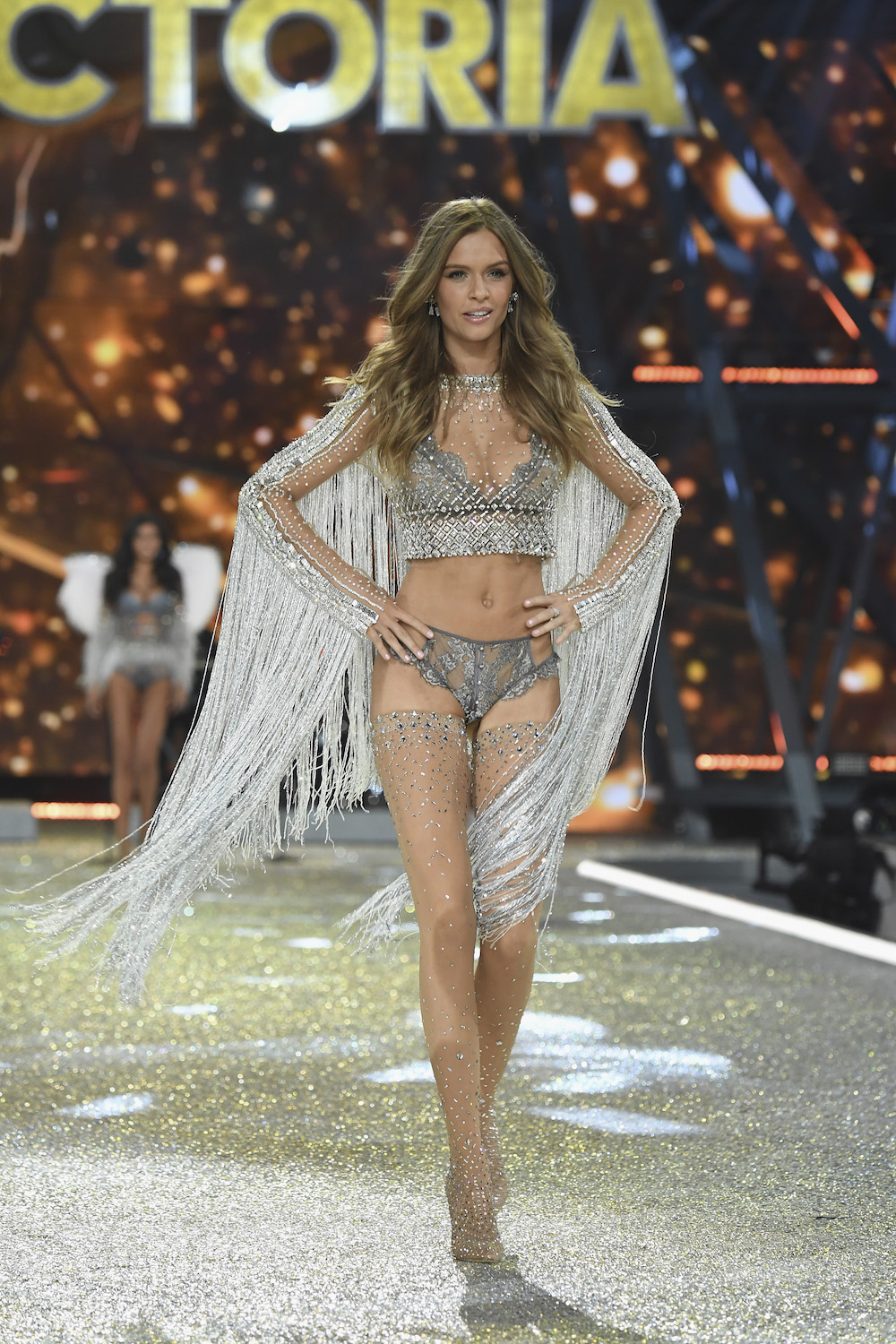 Josephine Skriver looked like an ultra-glam goddess, and we're pretty sure Mariah Carey would approve of this look.
Santa Baby.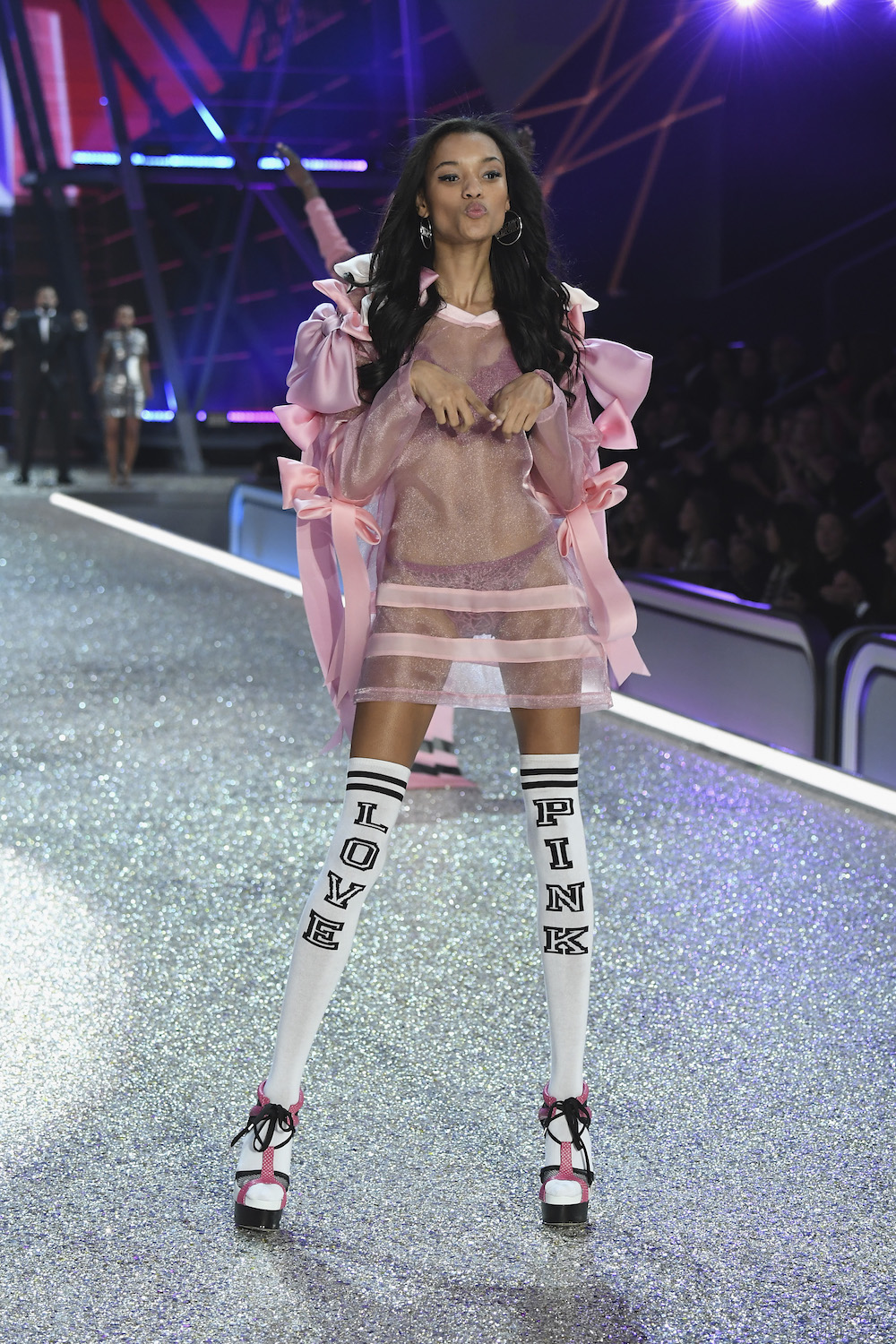 Model Lamenka Fox looked like a beautifully wrapped present with all of those bow details.
Can we please look this cute in overalls?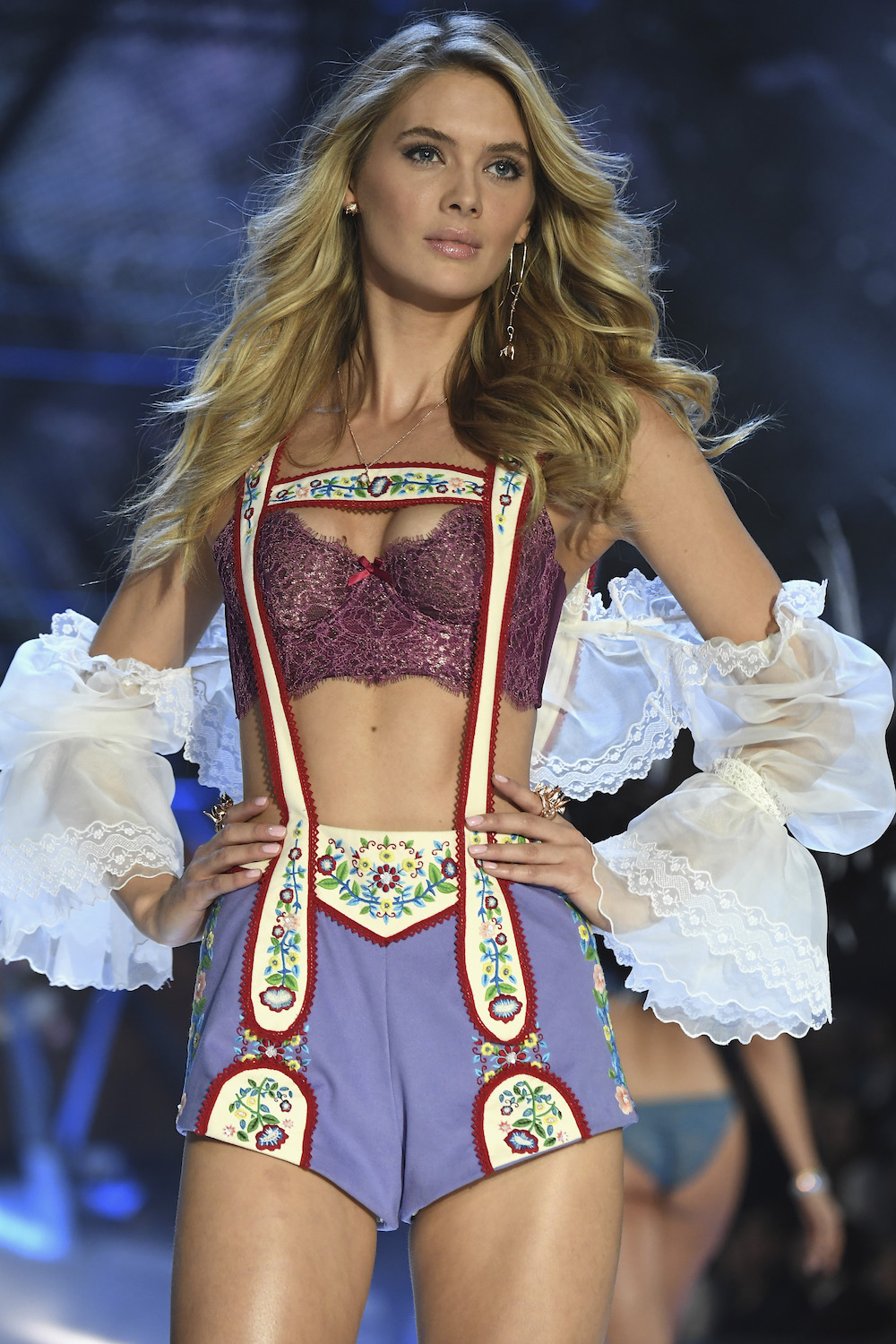 Model Megan Williams looked like a glam lederhosen goddess in this glorious lewk.
Lady Gaga morosely wearing a gown of roses.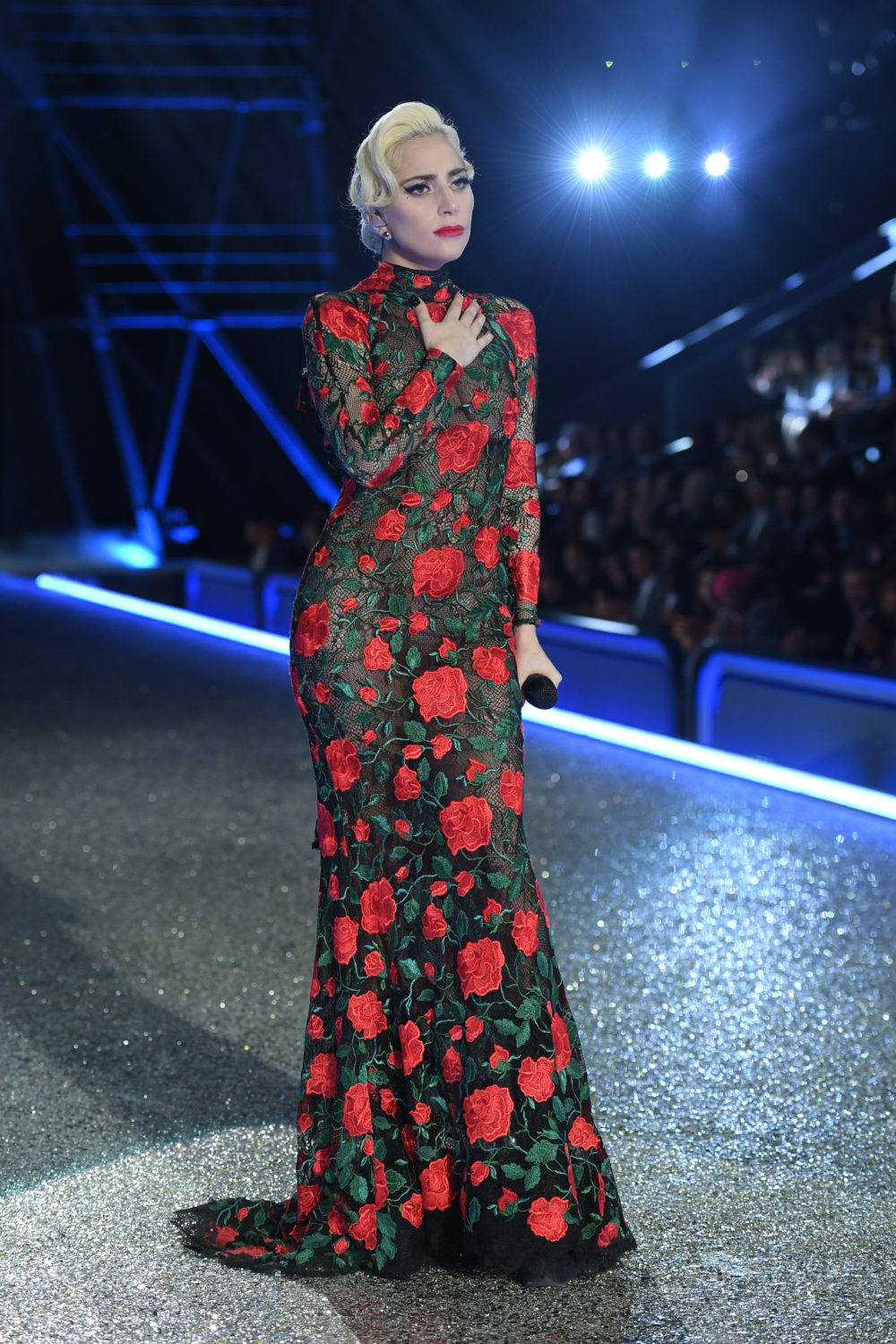 This beautifully tragic gown of roses makes Lady Gaga look like a young philanthropist who lost her husband too early in life but still gets cuties on the side.
The show was overflowing with creative and ostentatious looks, but these were just a few of our favorites. You can watch the Victoria's Secret Fashion show on December 5th at 10PM on CBS.