Here are all of Gigi Hadid's gorge outfits from last night's AMAs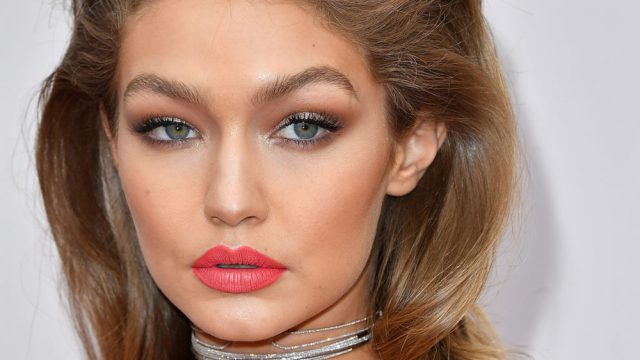 The act of throwing competing famous people into a room where their achievements are ranked on live television is entertaining. Witnessing the creative, expensive, and sometimes ridiculous outfits celebrities wear to awards shows always provides its own entertainment, but Gigi Hadid put on one heck of a show as the AMA host of the night alongside Saturday Night Live cast member Jay Pharoah. She made her debut as a host on Sunday night, and not only did she surprise us with her wit and improv, but her costume changes were incredible! The supermodel's outfits were beyond fierce, and feminine and they covered all the glamorous corners of the color-wheel.
As with most television hosting gigs, Gigi Hadid had a lot of costume changes.
All of her outfits were pure jealousy fuel, so we have to show them off.
She hit the runway in this lacy white tiered gown that made her look like a fairy bride (or a sexy cloud).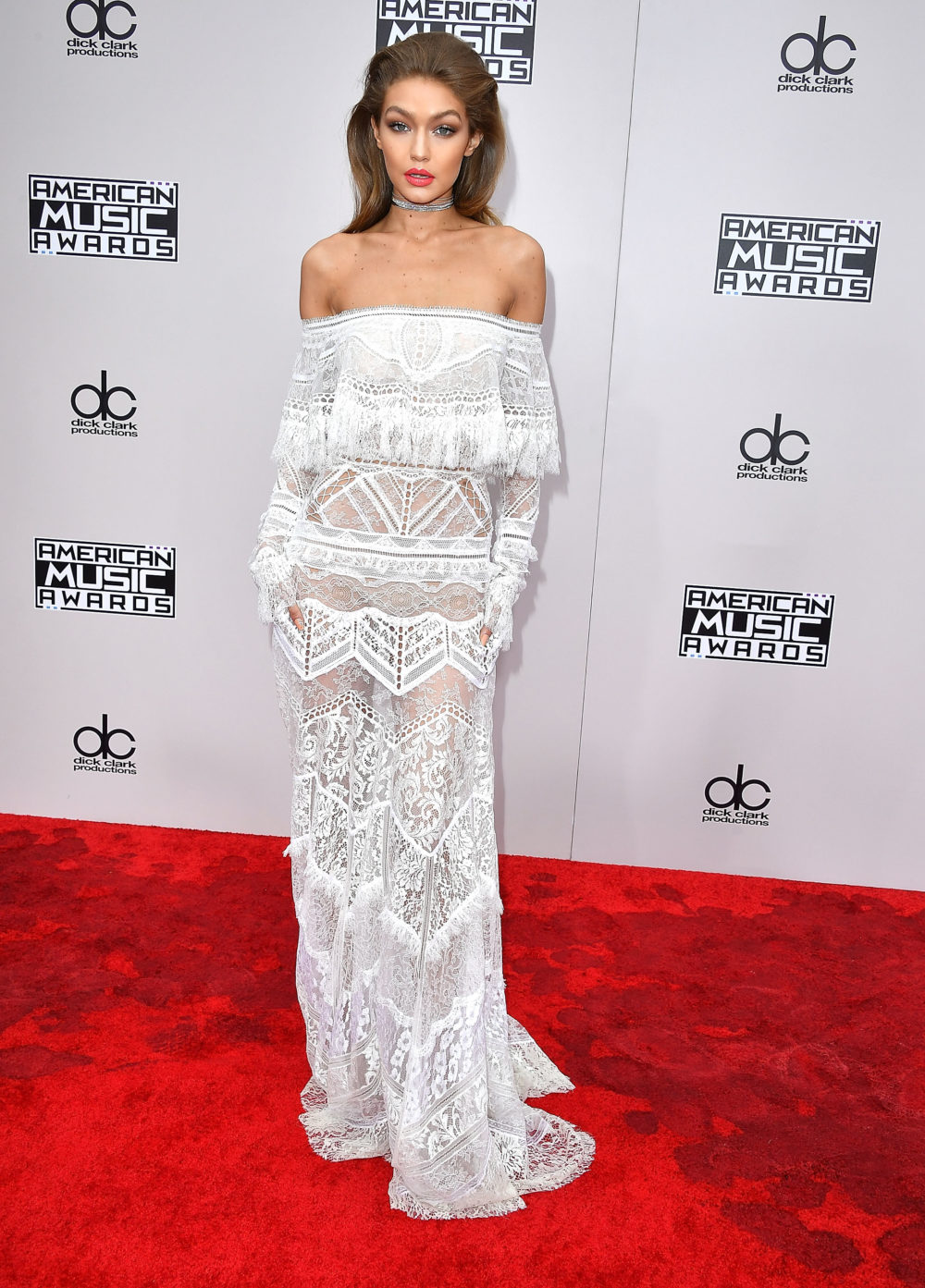 Also, look how her choker matches her eyeshadow. STUNNING!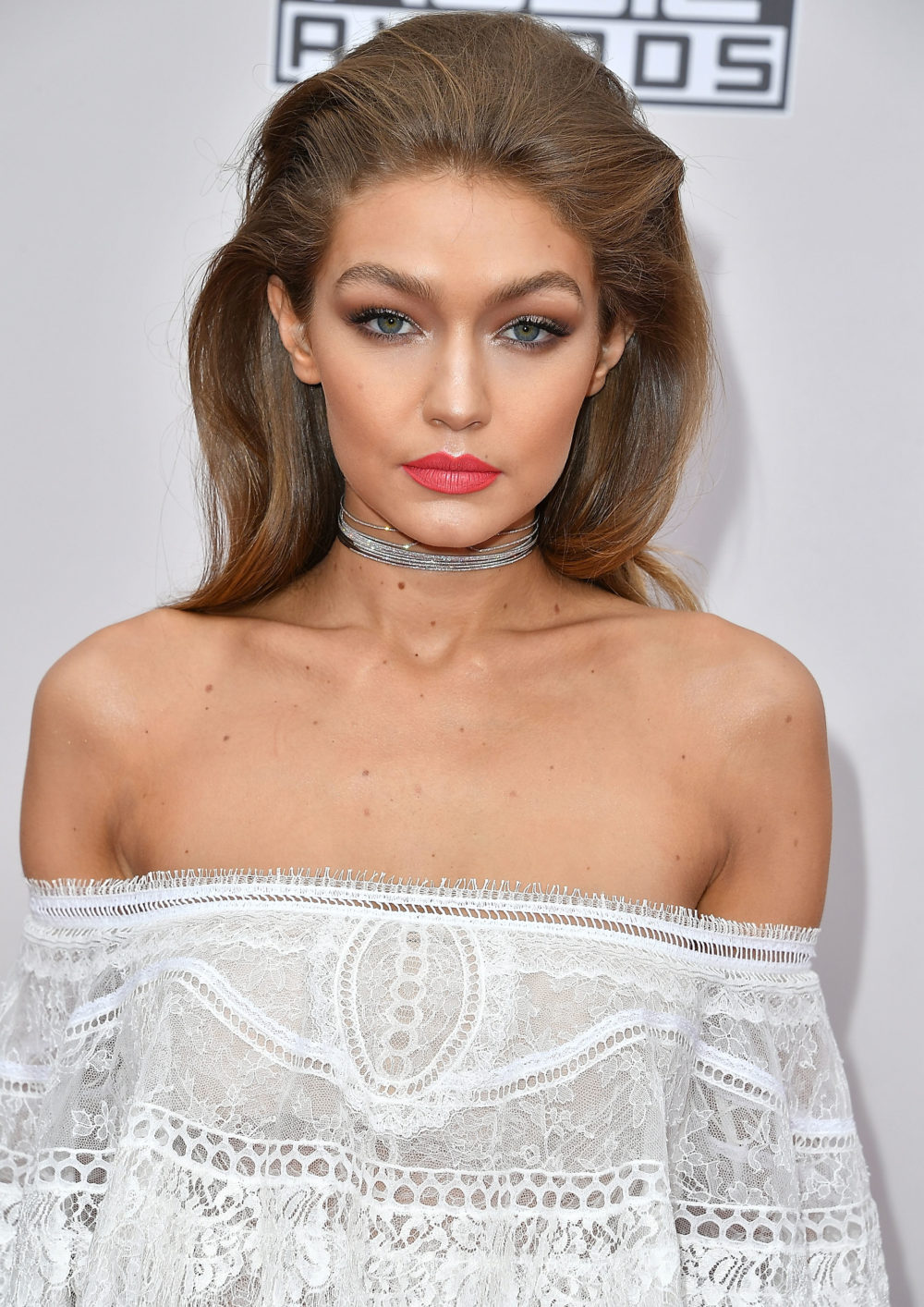 At one point in the night, she wore a sleek floor-length glistening black dress that made her look like a vixen FBI agent who would cameo in Men In Black.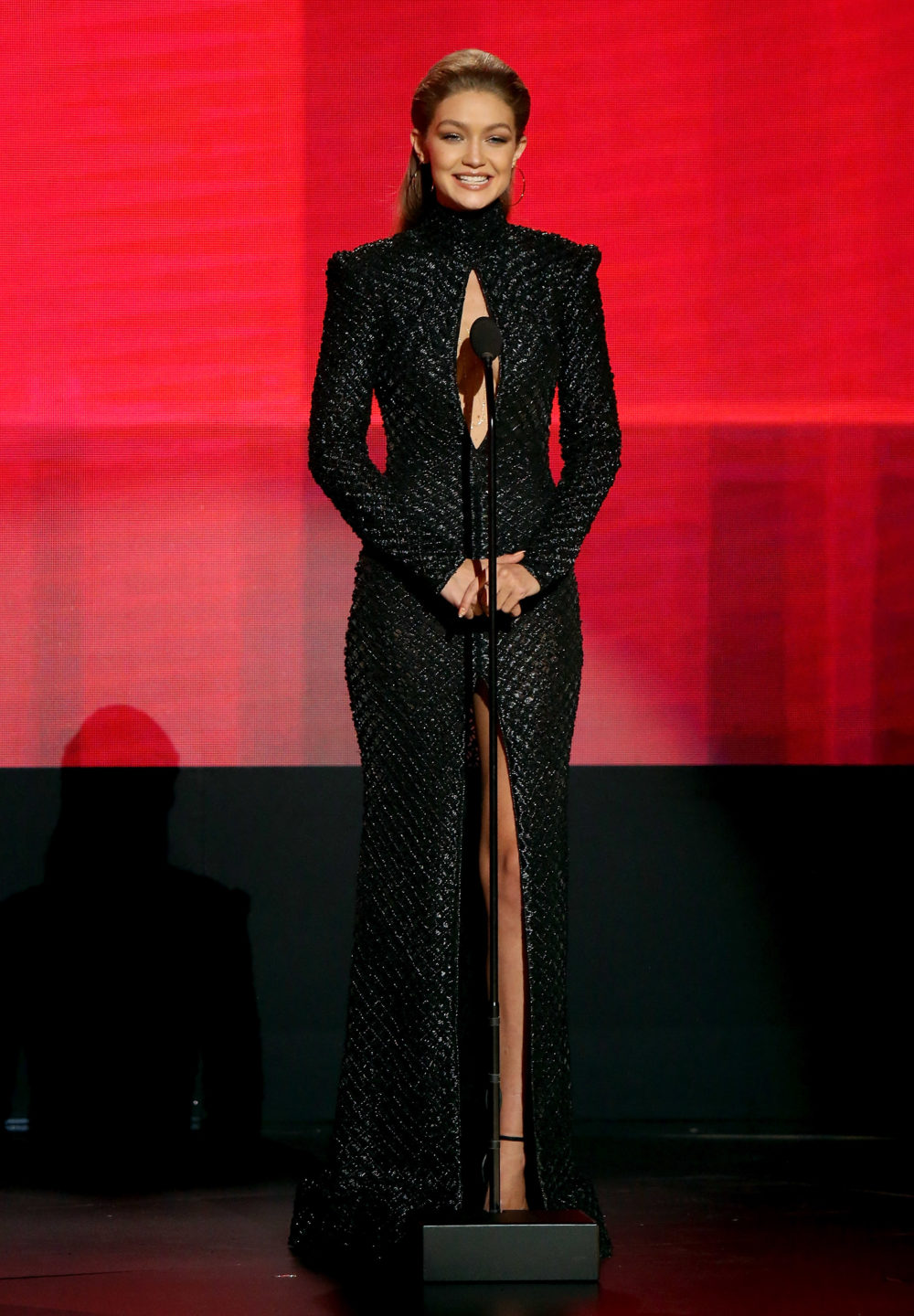 That front slit, though.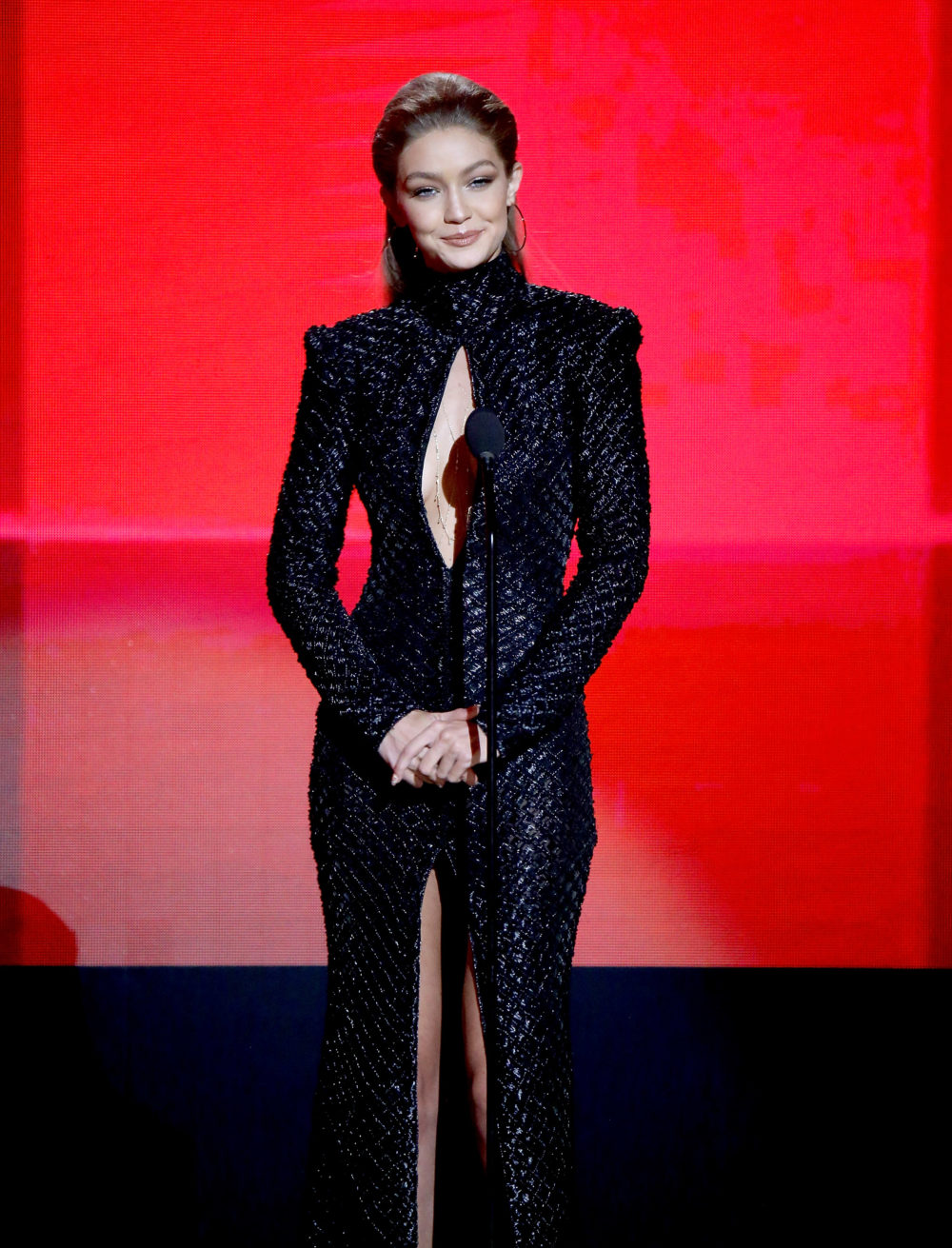 She also wore an outfit that channeled sparkling, high-end athleisure.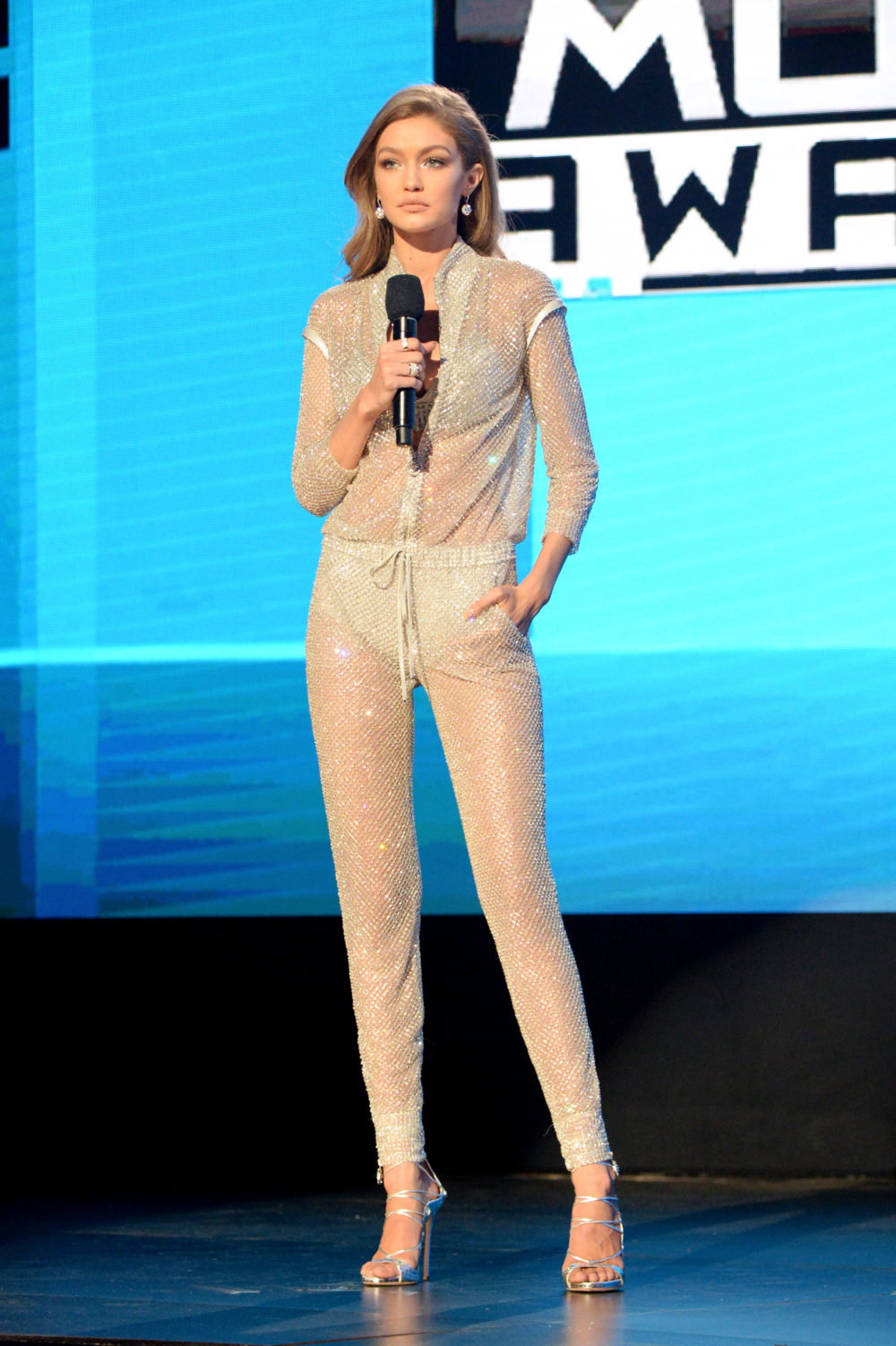 We'd wear that to the gym!
Then she upped her bodycon cut-out look in this nude one-piece.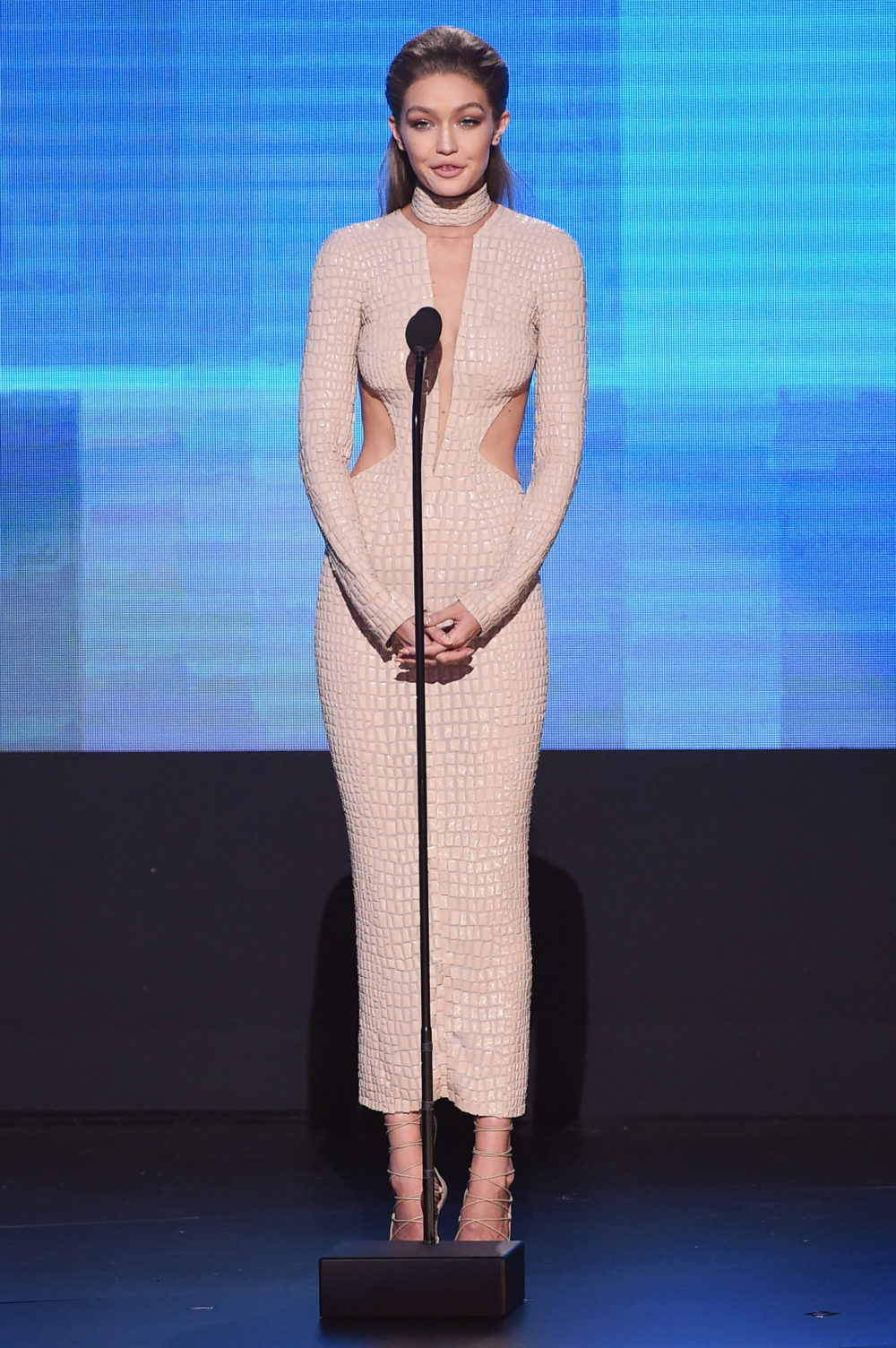 The matching choker really seals the deal.
We also admired her ability to work glittery tassels into her evening wear.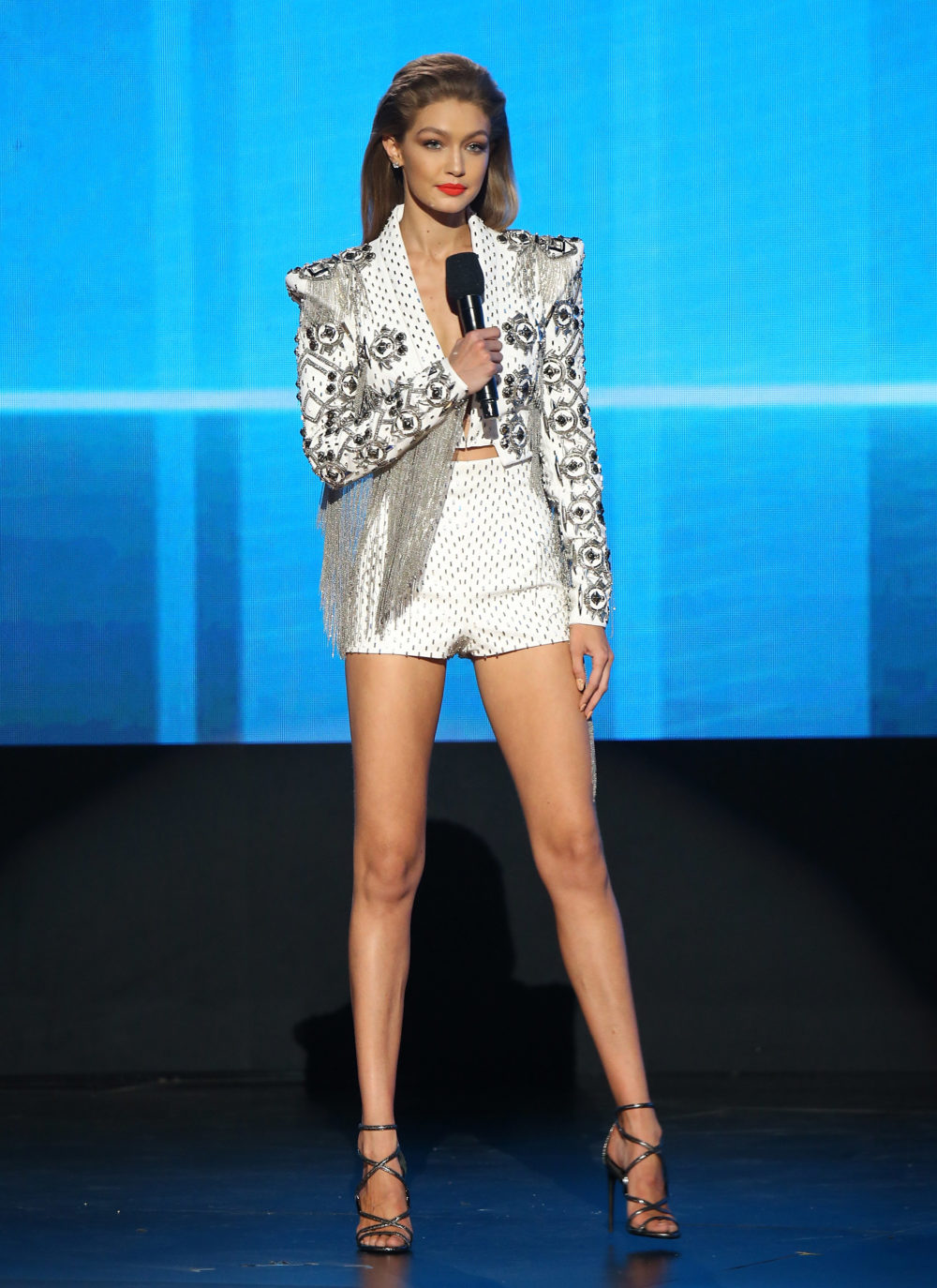 The night would not be complete without a Jessica Rabbit style shimmering red floor-length gown.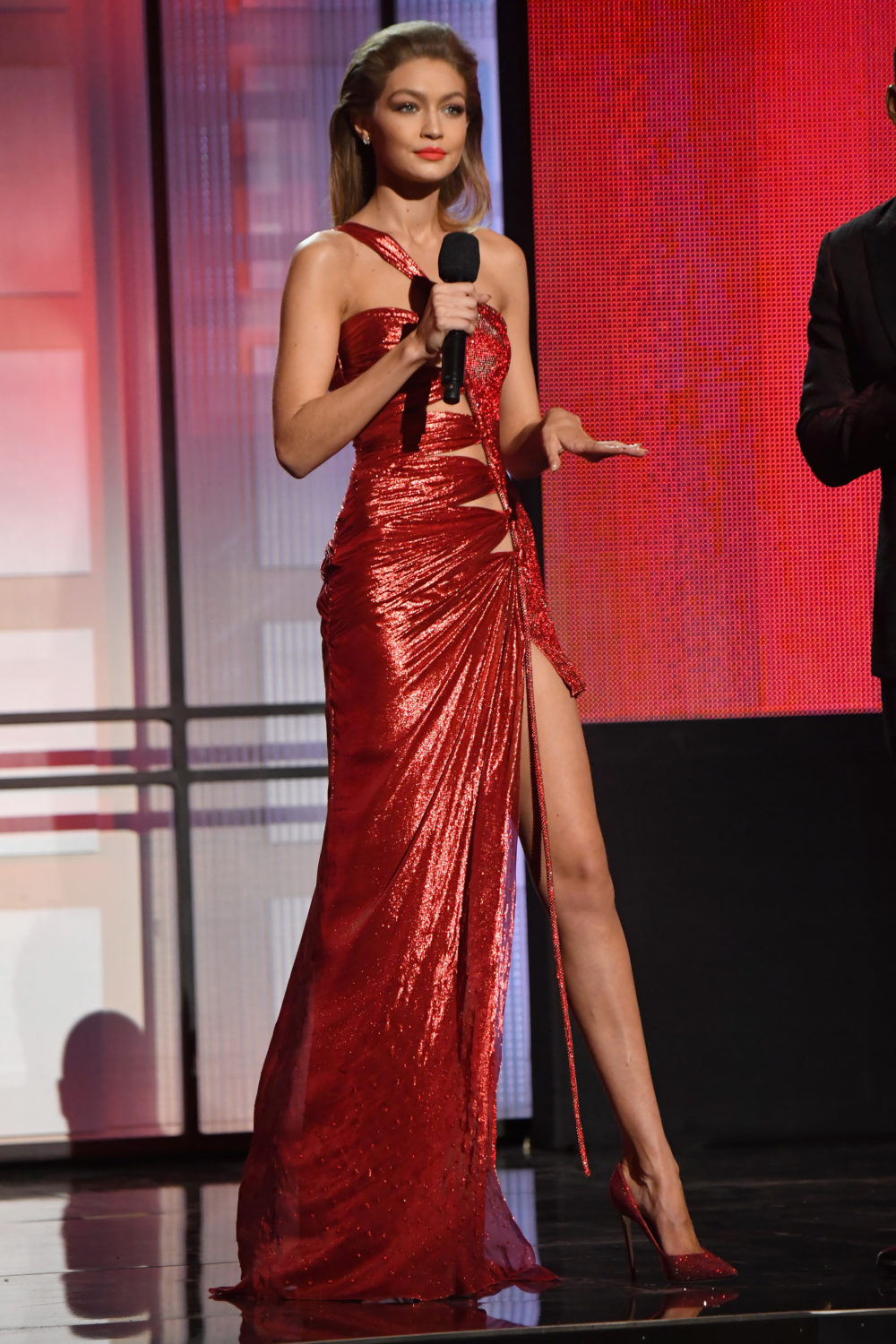 Also, check out her gorgeous hair. She is giving us old Hollywood glamor vibes.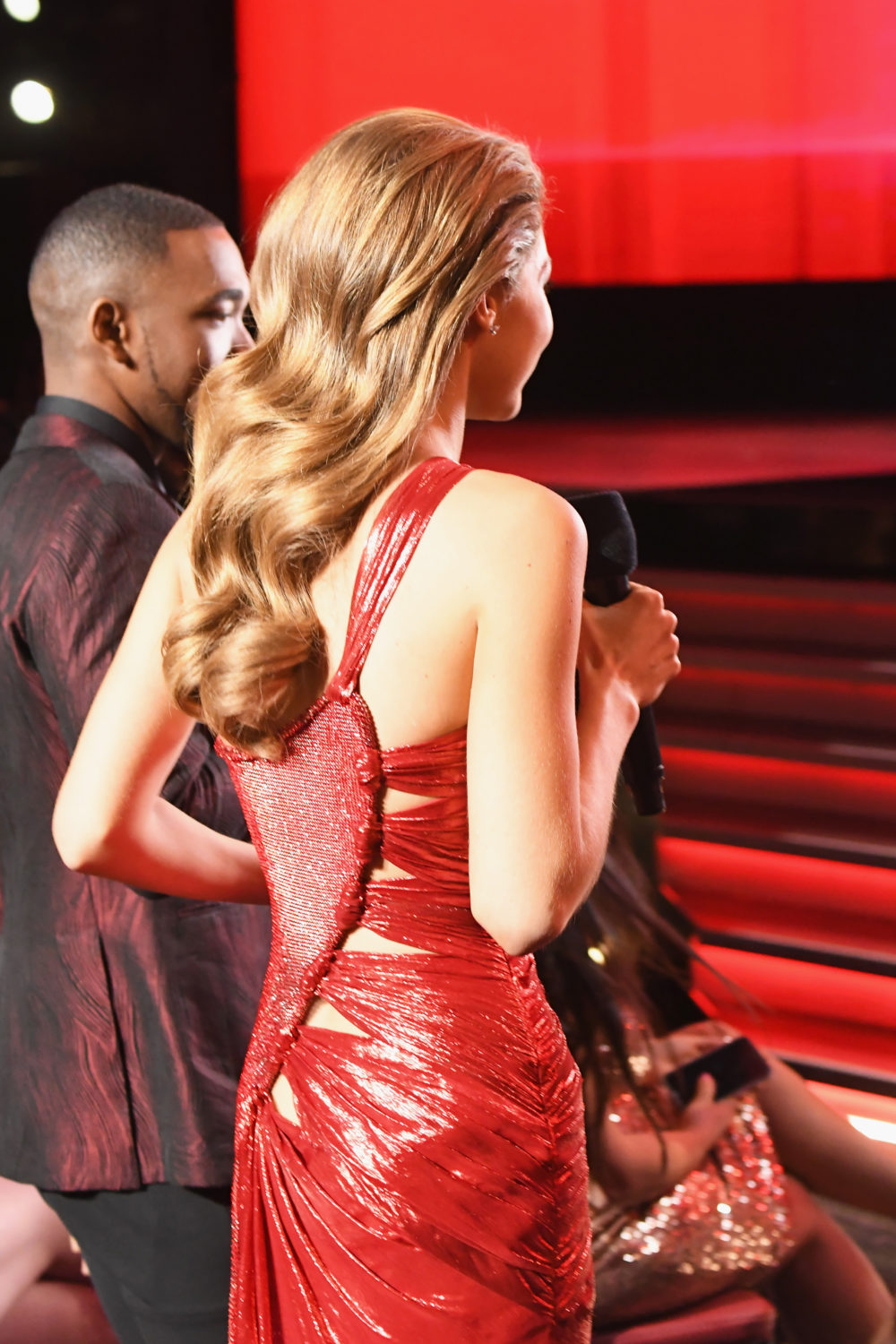 If we could have one sartorial Christmas wish granted, it would be the ability to raid a closet full of Gigi Hadid's AMA outfits.