These 3 simple hacks to customize your foundation will make you feel like a makeup scientist
I love the very concept of mixing — cakes, test tube chemicals (sadly a rare opportunity), and, of course, beauty products! It makes me feel like a knowledgeable and smart consumer, a lady who know what she wants, and if you want something done right, you gotta do it yourself. Plus, mushing things around with fingers is a joy missing from adult life. Until the nostalgia train hits fingerpaint-town, this is the best way to get our hands dirty in an over-sanitized world.
So let's dive right into a fun mixing experiment where I'll show you how to blend your foundation with other beauty products to create a customized look.
Here are my favorite face base combos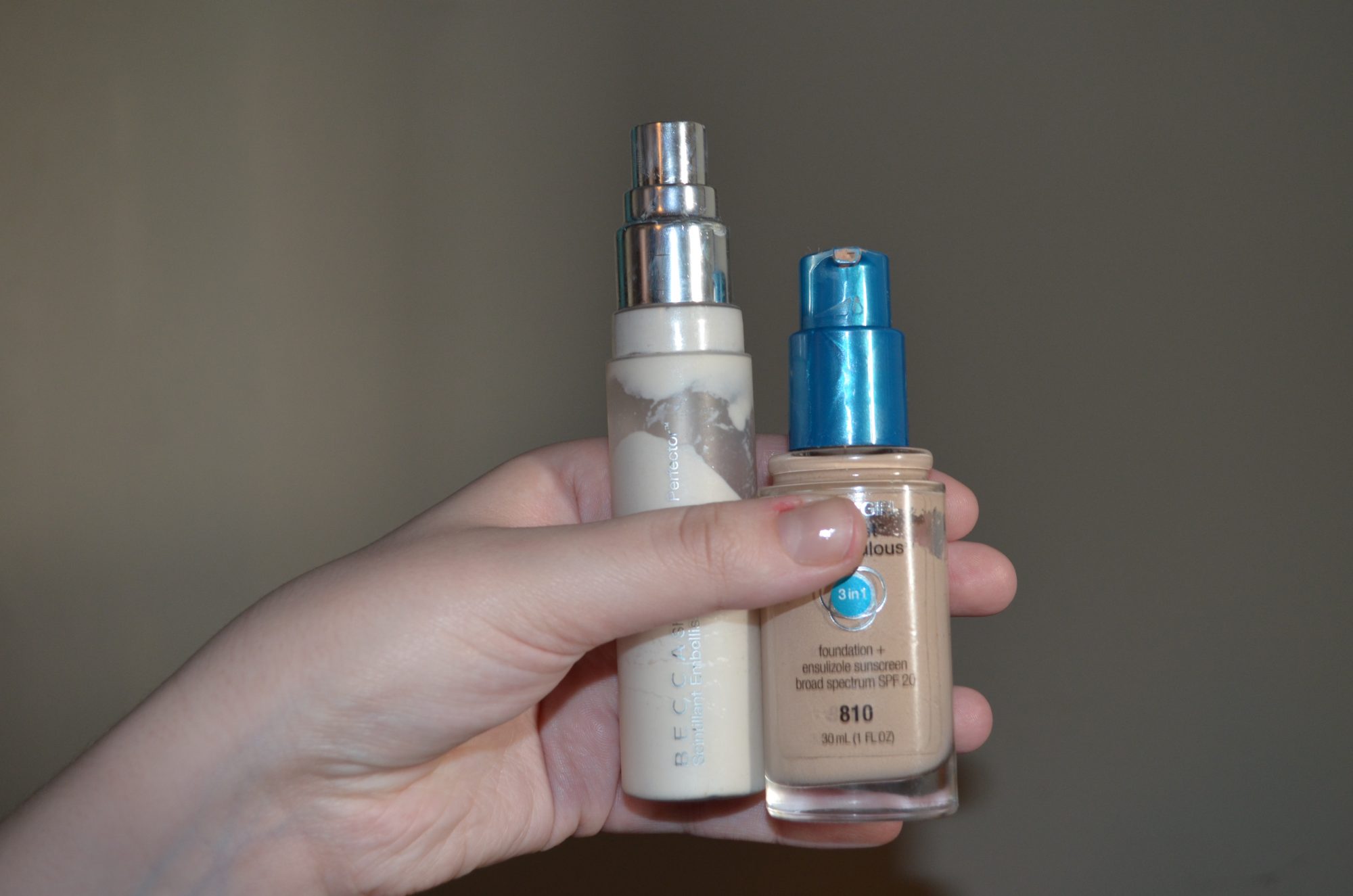 From left to right: CoverGirl Outlast Stay Fabulous 3-in-1 ($11.99) and the Becca Shimmering Skin Perfector ($41)
Add these two items together and you'll have a long-lasting sheeny face.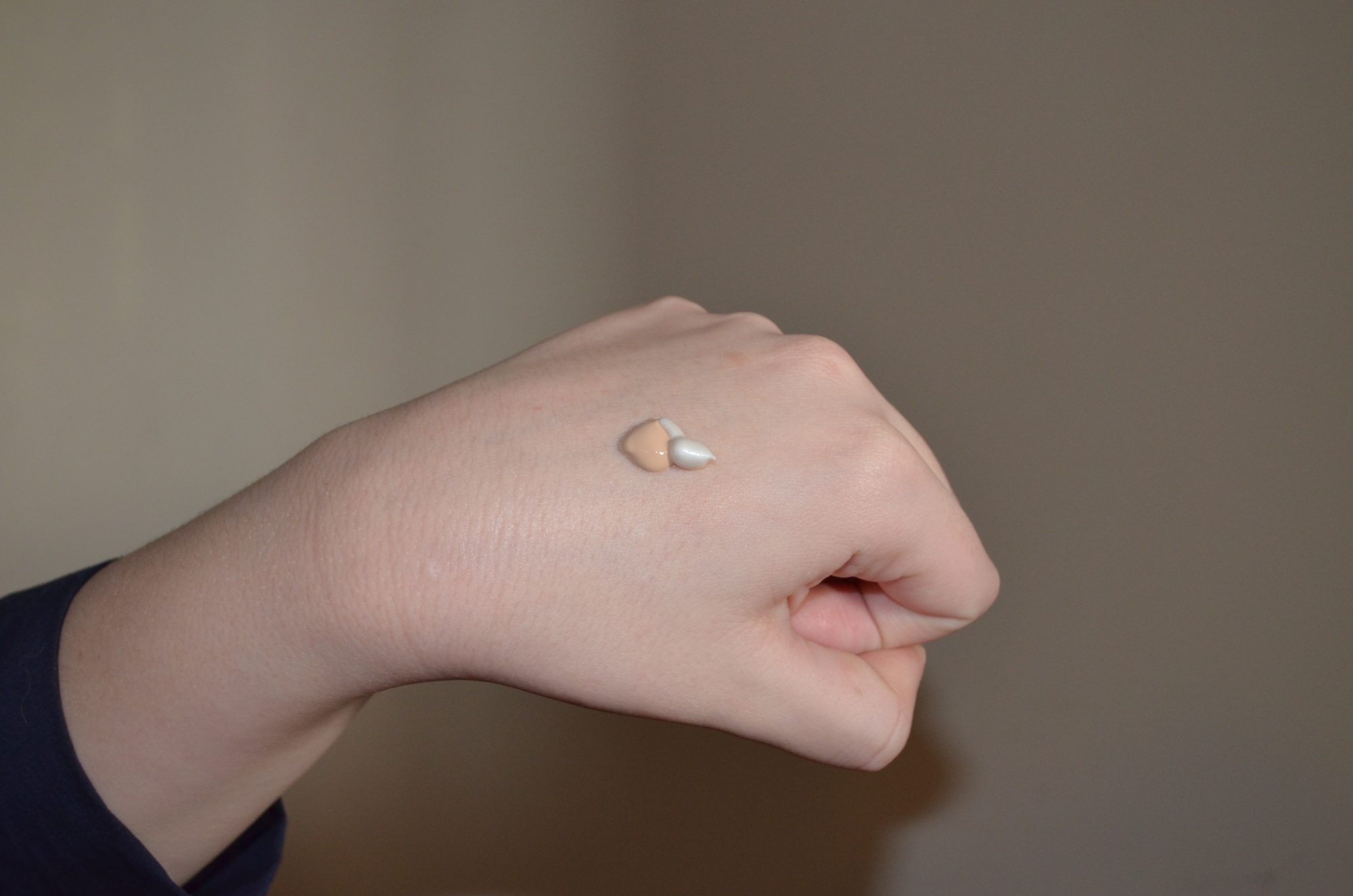 Here's what it looks like mixed: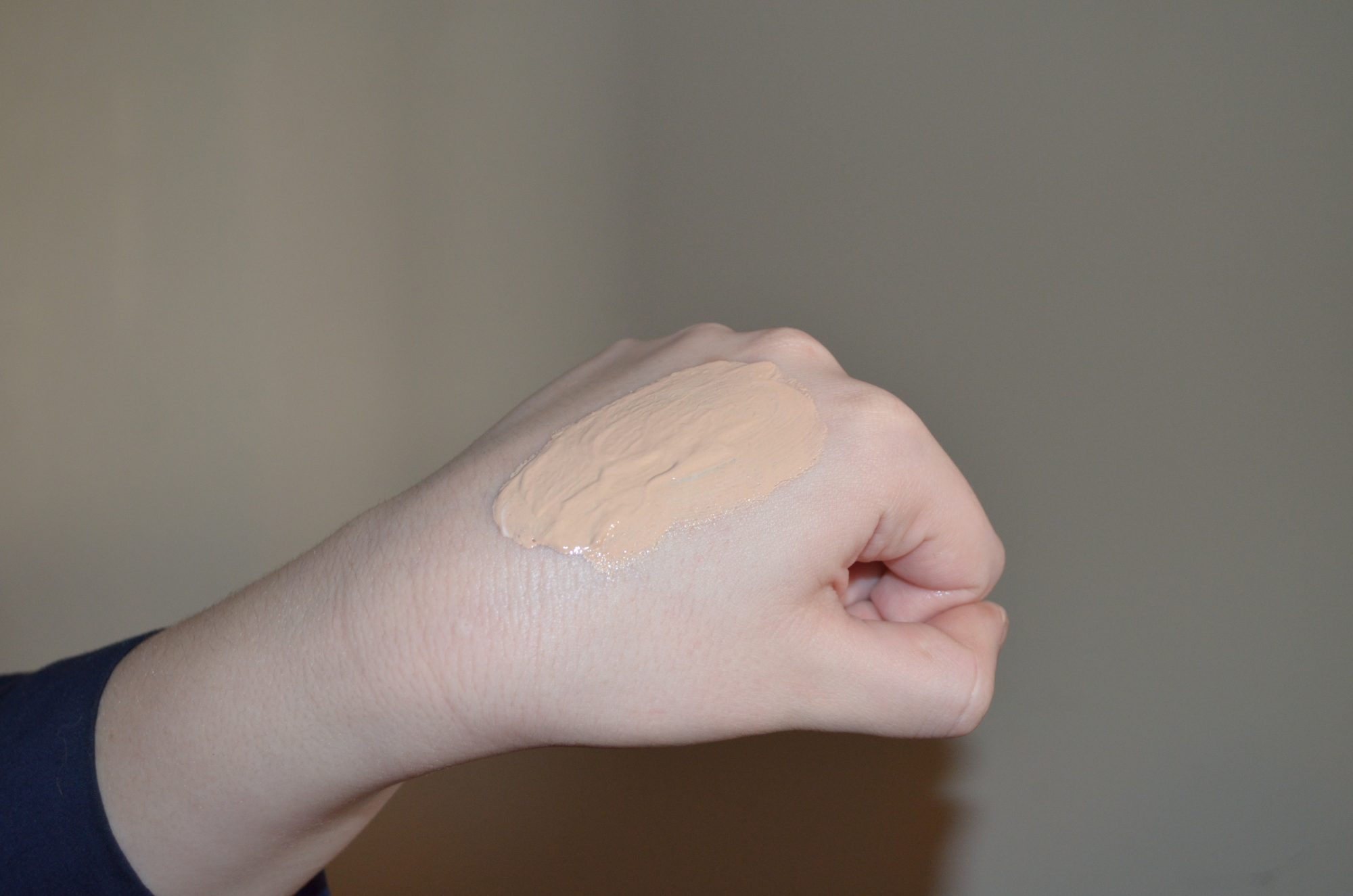 This is a great high to low price combo. The CoverGirl product really covers blemishes, has great coverage, and it's long-lasting, but has a tendency to look a little chalky and dry. Its extreme setting power also makes it tricky to blend. The Becca primer is LIFE — it has a hint of glimmer, and it has almost a water-like shine. A drop in with the foundation adds a world of glow, plus it helps with the malleability and blendability of the foundation.
The coverage and longevity remains high, but the finish is more skin-like and (dare I say it?) moist. I'd wager that most liquid illuminators would be nice mixed with the CoverGirl's foundation, but the Becca one has that emollient, soft consistency that adds shine and movement (?) to an otherwise stiff foundation. It's simply beautiful.
Next, mixing foundation with oils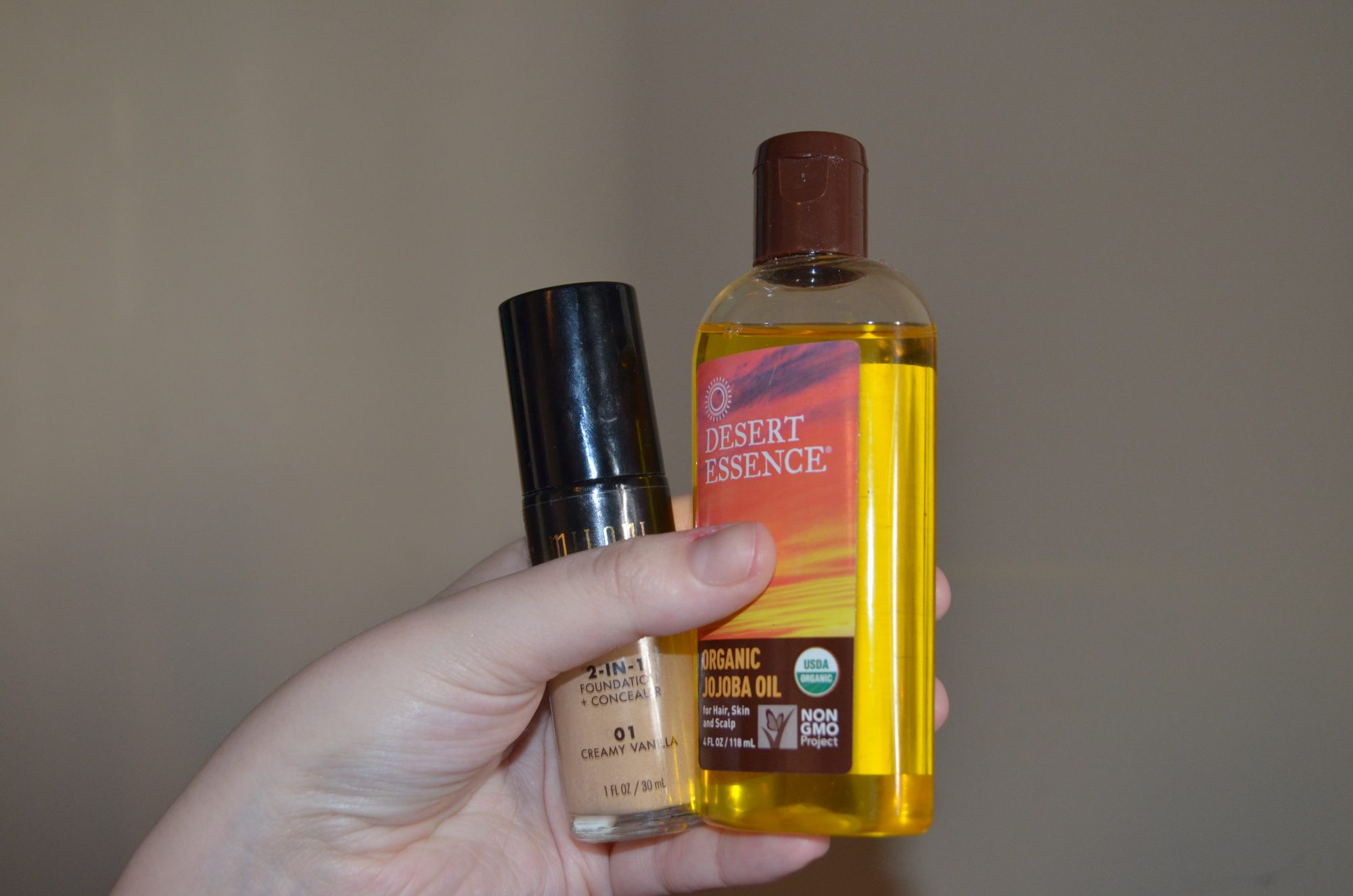 From left to right: Milani Conceal + Perfect (9.99) and Jojoba Oil (13.99)
Add these two items for a juicy, glowy, dewy coverage.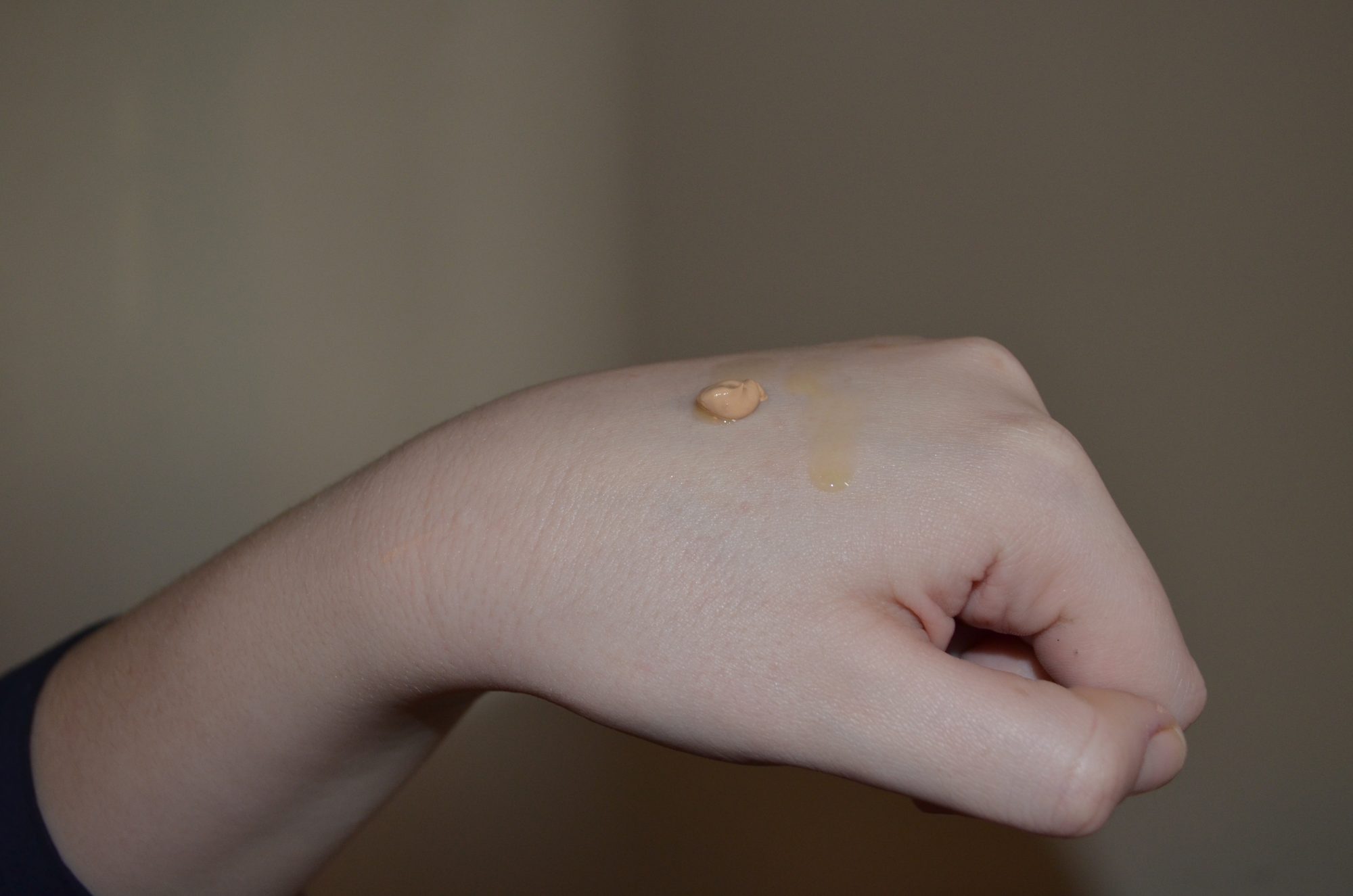 Here's what it looks like mixed: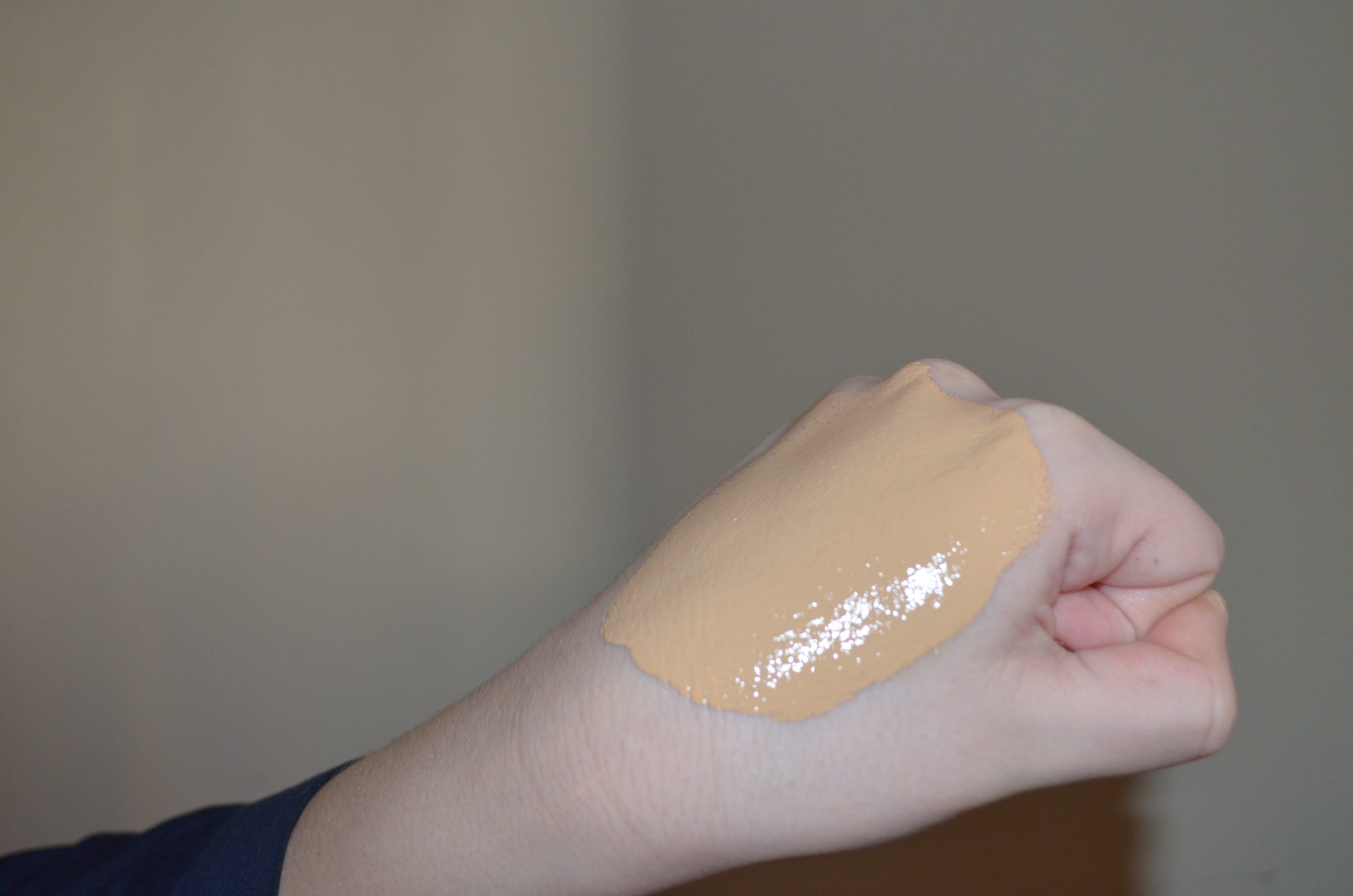 When I first bought the Milani foundation, I thought I'd been duped. It's the thickest foundation I've ever effed with, but without any of the emollient smoothness of a similarly thick moisturizer. On my face, it just looked so dry, and my skin is actually kind of oily. I don't know how people with dry skin could even use this. Knowing an oilier complexion was necessary to enjoy the high coverage fruits of Milani's labor, I went for the next best thing. Because of its specific oily oiliness (science!) jojoba oil is the closest thing to actual, bottled skin oil. Two jojoba drops with half a pump of the foundation gives enough coverage even for dodgy skin like mine, but makes it blend marvelously, and kind of melt into the skin. Mine is Desert Essence, yours can be whatever is cheap on Amazon (hot tip).
Lastly, mixing foundation with foundation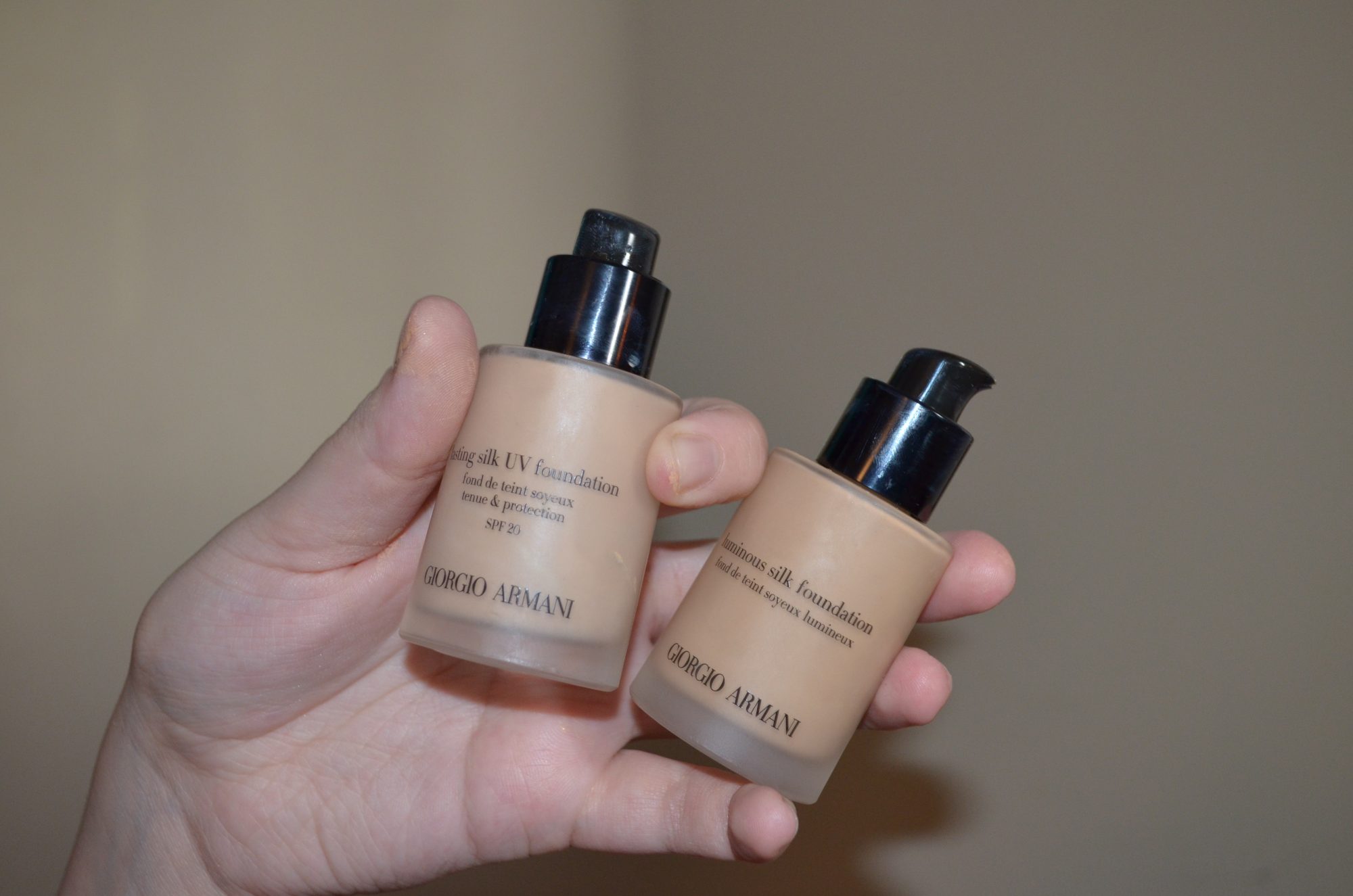 From left to right: Giorgio Armani Luminous Silk ($64) and Giorgio Armani Lasting Silk ($62)
Add these two items for the most ridiculously excessive, yet beautiful foundation on earth. The end.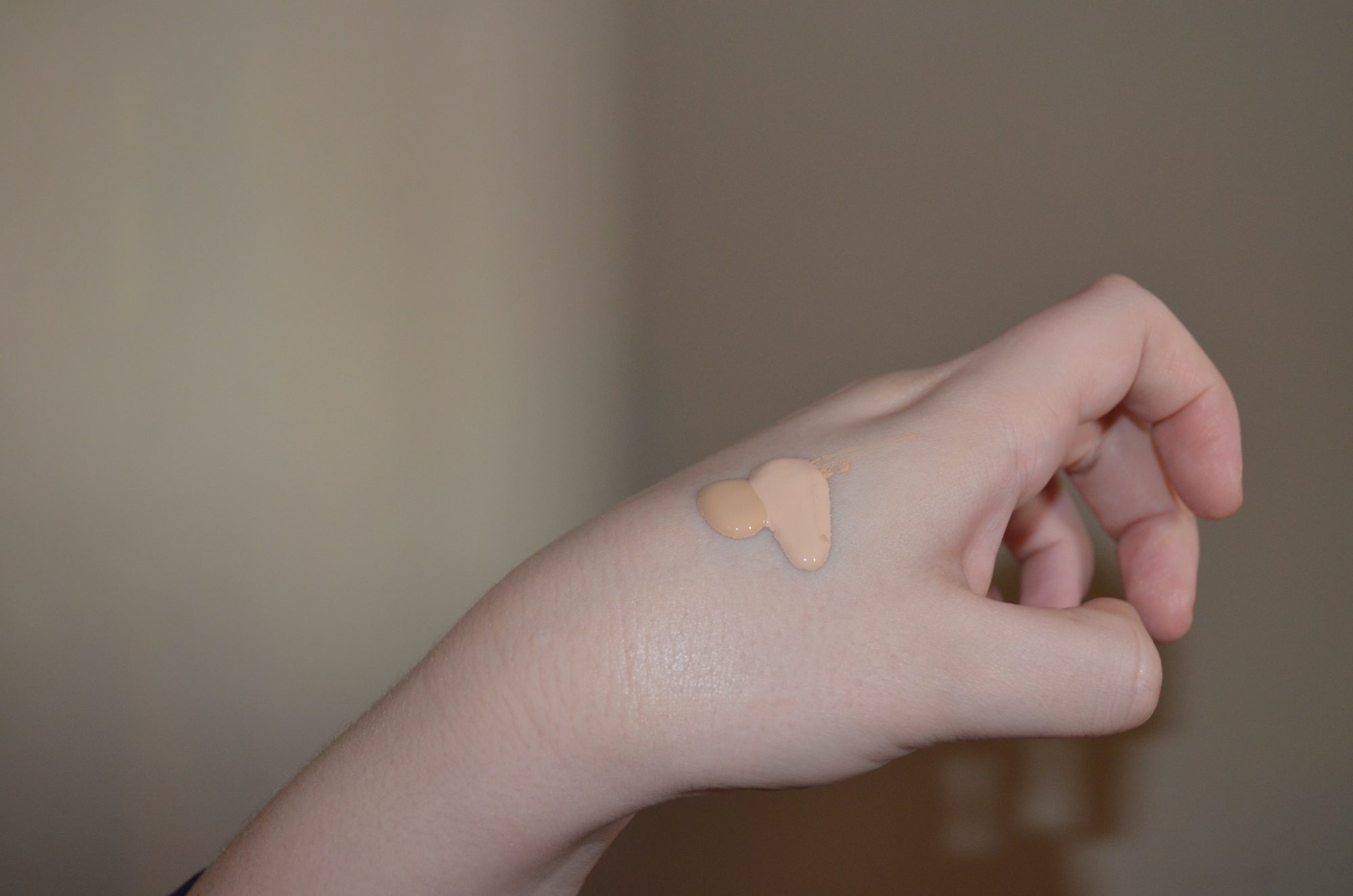 Here's what it looks like mixed: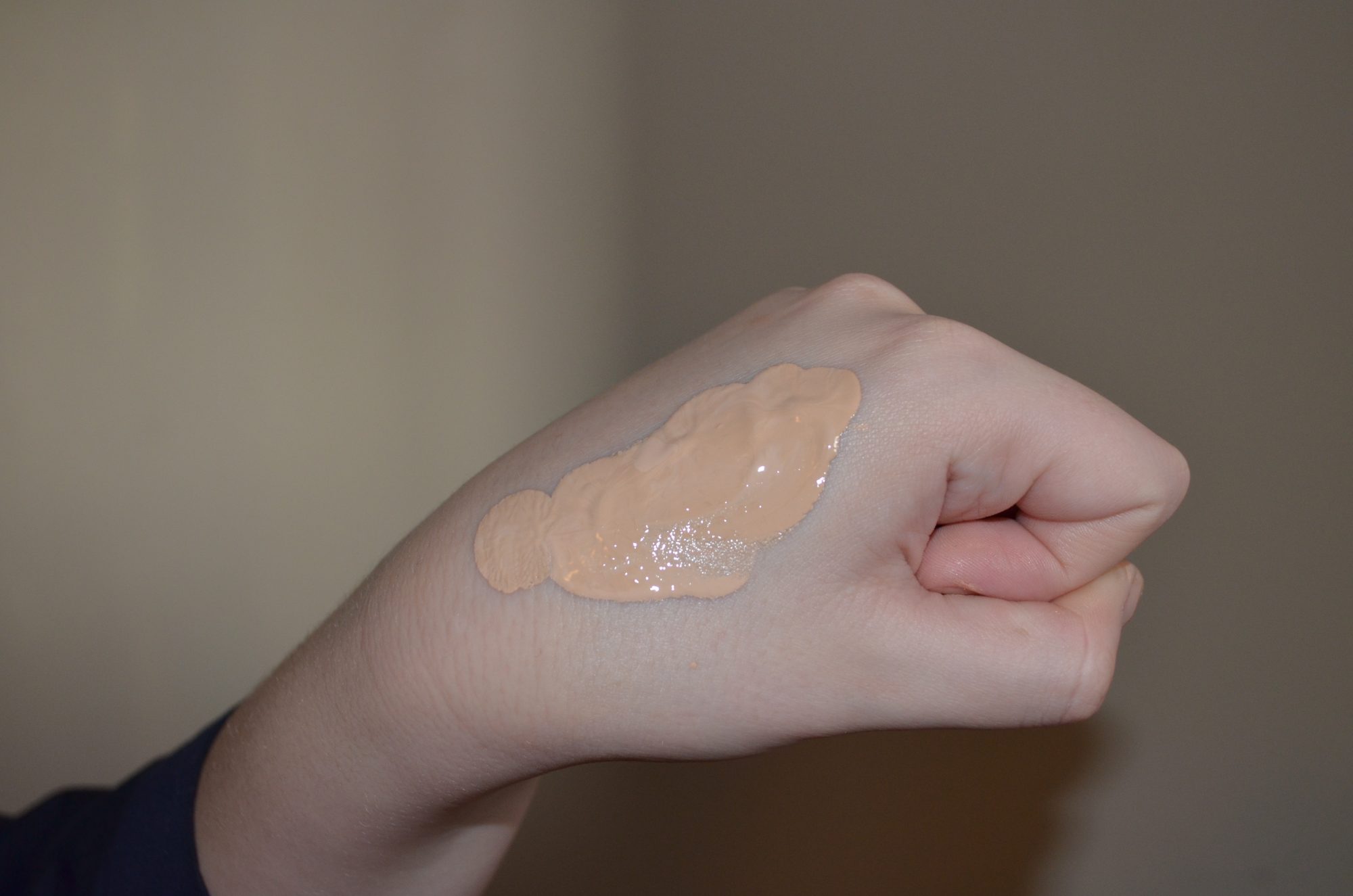 So this is ridiculous, and I'm the first to admit it, but these foundations work wonderfully. The Luminous Silk foundation gives all of the glow and makes application a total breeze. The Lasting Silk foundation sets like concrete and holds all of your hard (easy) blending work and glow in place forever and ever.
Oh, and it might be worth noting that I have both in the shade 4, but Lasting Silk is lighter and pinker. Why can't Armani cut out the middle man and mix their very own Luminously Lasting Silk? If buying both seems excessive (it is) then just get Luminous foundation because you won't regret it. But if you already have both, lying around in your palace, try a pump of each. It's pretty magic.
Exhibit A: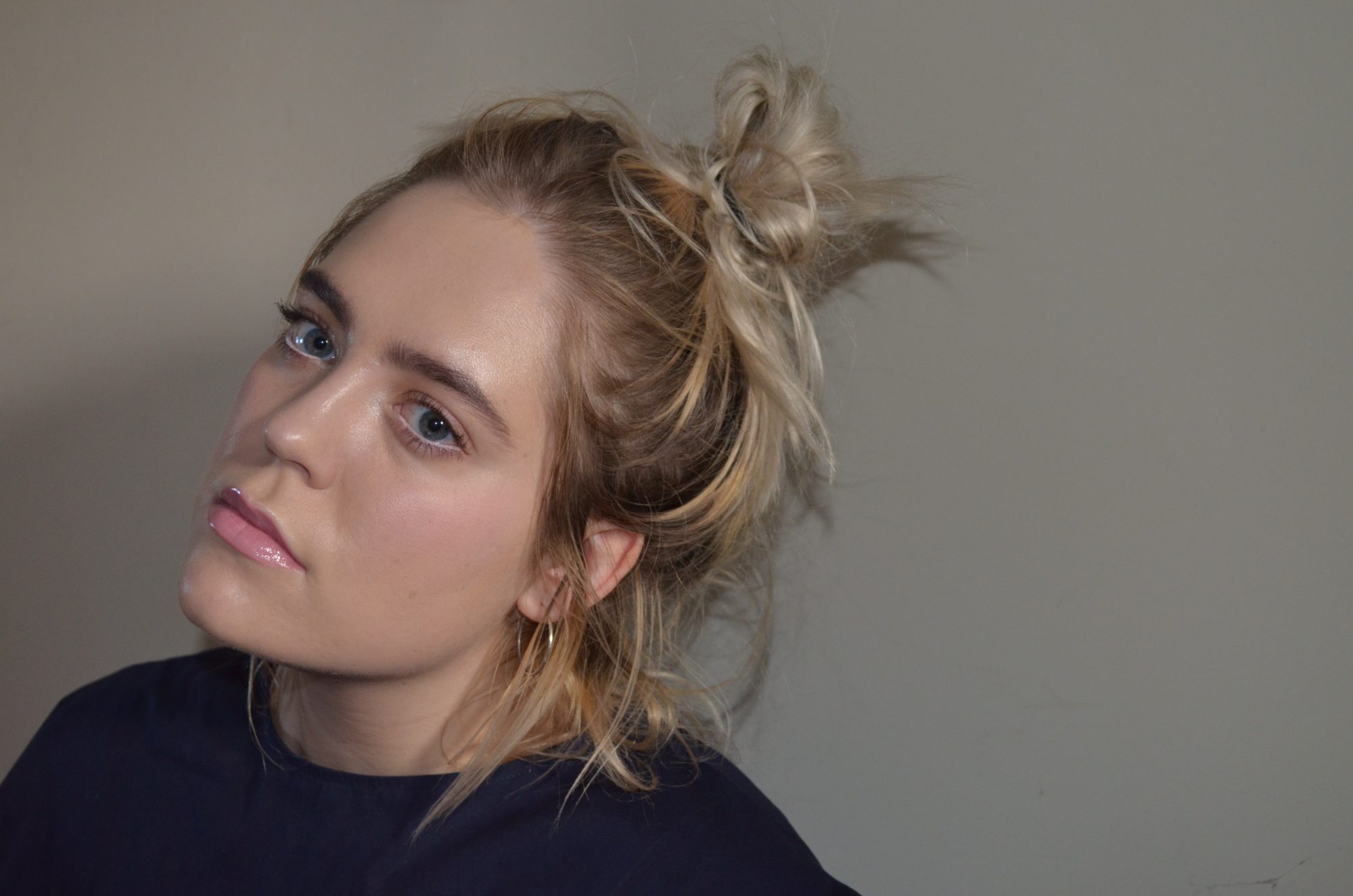 Here is my two-pump (sorry) combo, mixed and applied with fingers. I'm wearing no concealer, powder or highlight to really try to capture the magic this performs on skin. How do you mix your foundations?