Here are 16 of the most outrageously glam looks from the VMAs red carpet
Last night marked the 23rd annual installment of MTV's Video Music Awards, and as always, the amount of expensive and audaciously glam outfits equaled the number of talented musicians getting their due. The parade of VMAs red carpet looks never ceases to be a who's who of glitter, gaudy satin trains, and diamond-studded hair. The 2017 MTV VMAs was certainly no exception to this rule.
While the task of narrowing down which VMAs red carpet looks are the most glamorous feels like an exercise in futility — given how many million dollar outfits are on display — we managed to pick out a few of our favorites.
So, without further adieu, here are some of the most outrageous, totally glam looks from the VMAs red carpet.
1Katy Perry as a vision in white
2Teyana Taylor channeling Janet Jackson
3Nicki Minaj in Barbie pink
4Demi Lovato draped in black lace
5Ke$ha's fabulous ruffled dress
6Vanessa Hudgens as a lady in red
7Paris Jackson bringing us wearable art
8Diamond White looking like the sun
9Julia Michaels glimmering like the milky way
10Heidi Klum's tapestry
11Lil Mama as a crimson vision
12Jessica Sula's glitter waterfall
13Keyshia Cole's full silhouette
14Lorde's princess dress
15P!nk's cool AF tuxedo
16Millie Bobby Brown's edgy yet chic dress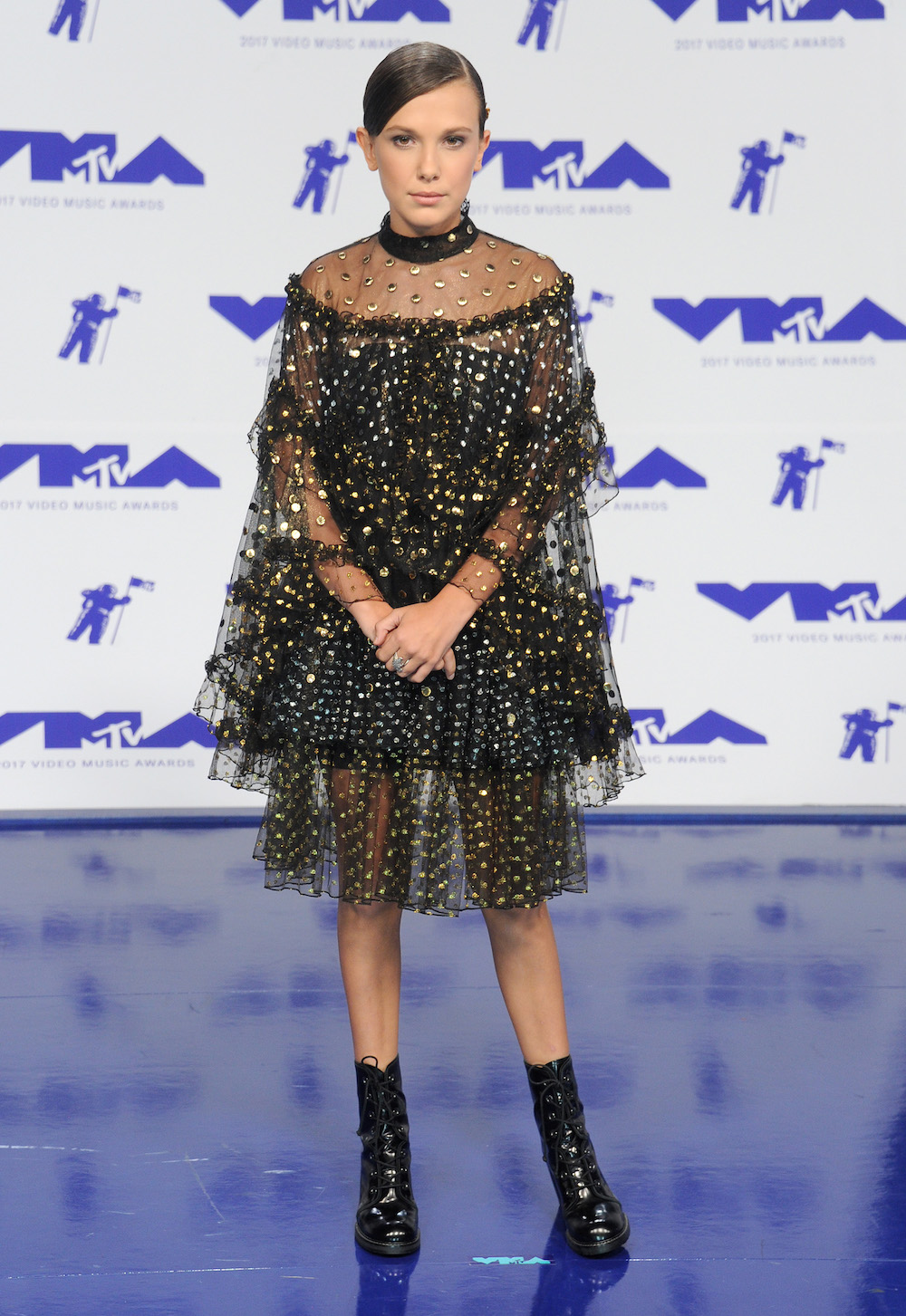 Yes: when it came to audacious red carpet looks, this year's VMAs didn't disappoint us in the least.