Here are 11 cute workout clothes that will totally motivate you to hit the gym in the new year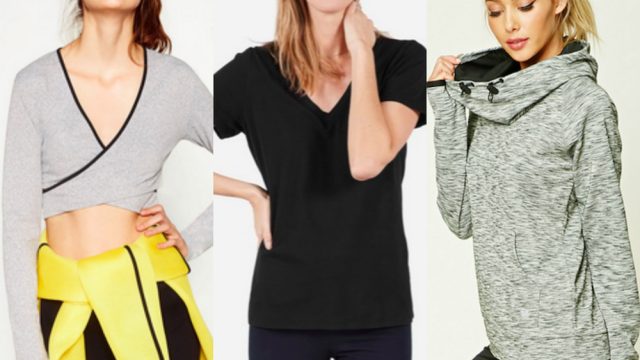 Regardless of whether you've decided work out more in the new year for your resolution or you're a regular gym bunny, it can be really difficult to be motivated to hit the gym, especially when it's cold and dreary outside! Let's be real, tea and a nap will always seem like the better option! Luckily, for those of us who happen to be highly motivated by cute clothes, there's nothing like some new adorable workout gear to inspire us to brave the elements and head to the gym! It's not too late to treat yo'self after the flurry of the past few weeks. Plus, what better way to spend your holiday money?
Thanks to the boom of active and athleisure wear, some of our favorite big name brands have incredibly stylish, comfortable, and affordable workout gear that looks and feels good while you're working out! You won't feel embarrassed to be wearing it if you decide to stop and get that celebratory post-workout drink! (What? Everyone does that, right?)
To get you started, we've put together a list of 11 cute workout clothes that'll help you get your butt to the gym!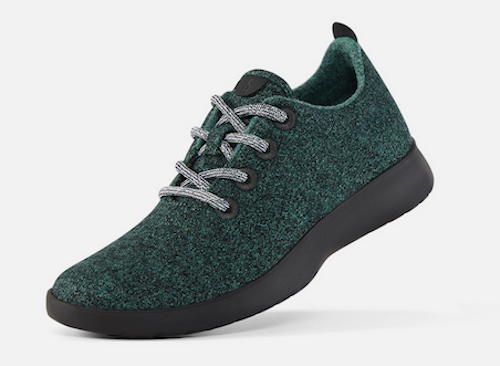 Gotta have the perfect comfy sneaker to get started, and these runners are cozy, insanely comfortable, and can be worn without socks! The insoles are washable and can be replaced, so you get maximum wear out of your shoes! And we're loving the limited-edition seasonal colors!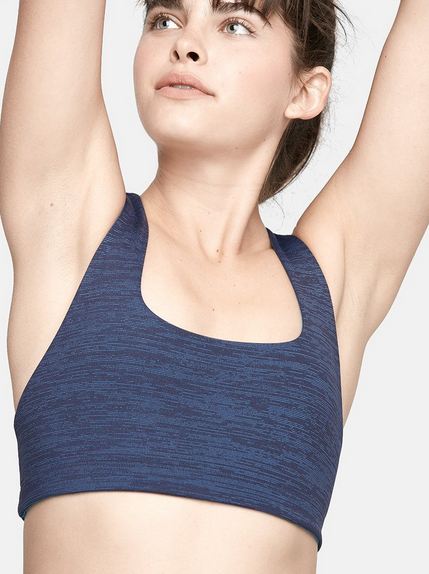 A cute sports bra is hard to find and it's even harder to find one that actually does its job. No surprise, athleisure giants Outdoor Voices have an incredible selection. They've become one of the most coveted workout brands for a good reason! The quality of their clothes, combined with their lovely aesthetic, will actually make you excited to go out and sweat it out!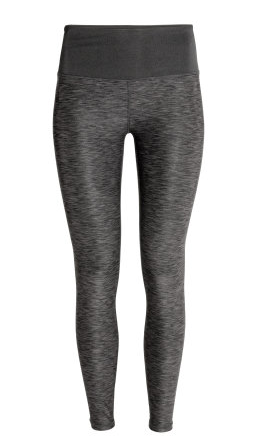 Good activewear doesn't have to cost an arm and a leg, as evidenced here by these comfy and cute leggings by H&M. Perfect for yoga, barre class, pilates, jogging, and more!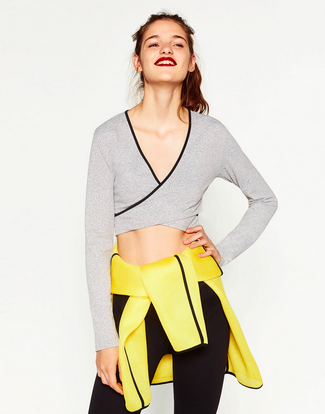 This adorable top will do double duty as a super cute workout shirt while also fulfilling all our ballerina fantasies. And how cute will this look when you follow up your workout with brunch with friends?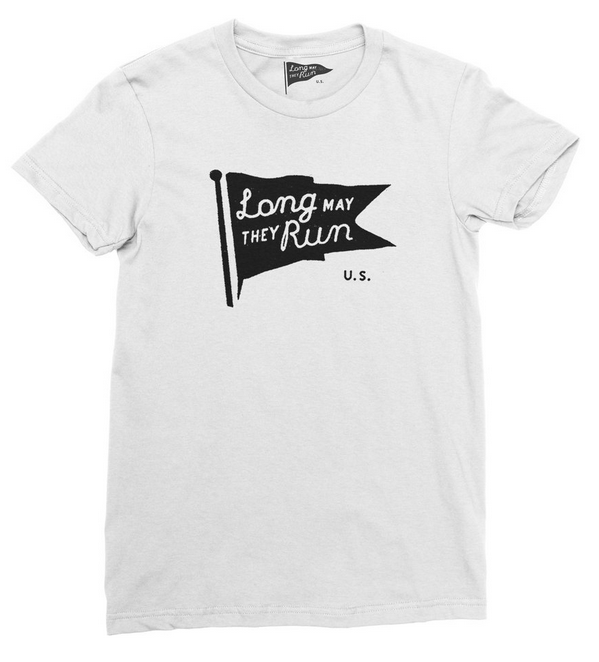 How cute is this soft, comfy tee? Perfect for any type of workout. And what better time than now to support companies who are making products that also support a good cause. All profits of the Long May They Run line go directly to the AFTD. Learn more, here.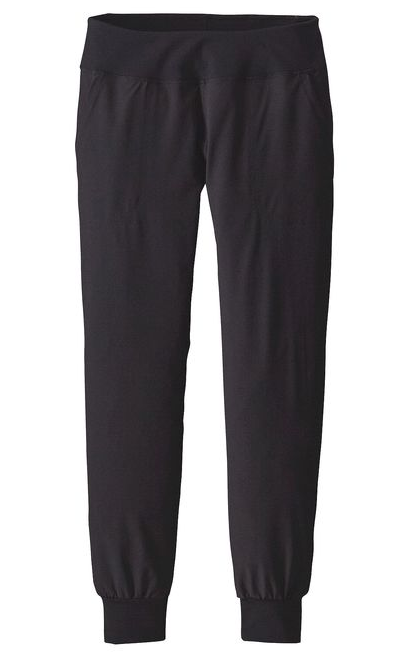 These workout pants are perfect if you're not into leggings and want something that is looser but won't get in the way of your workout. We may be more familiar with Patagonia's winter-wear, but their workout gear is nothing to scoff at! As with all their products, they're ethically produced, made of superior quality, and cute as hell!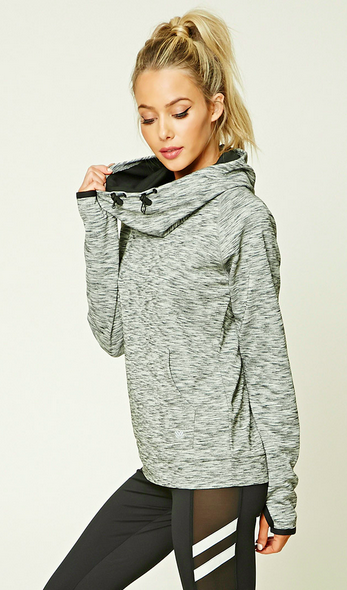 Forever 21 has a really wide range of activewear that is cute and functional! We highly recommend checking them out! You just can't beat those prices.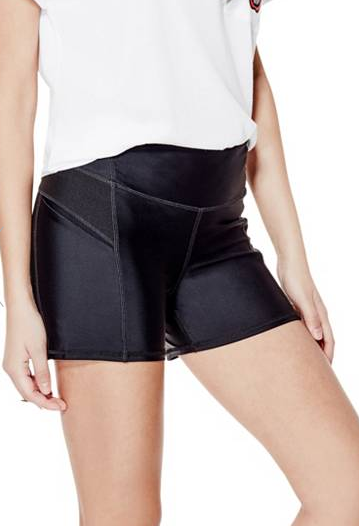 If you like to work out in shorts, these stretch-knit shorts are super flattering! They're also comfortable with interesting and fun seam detailing. These are not your dad's bike shorts!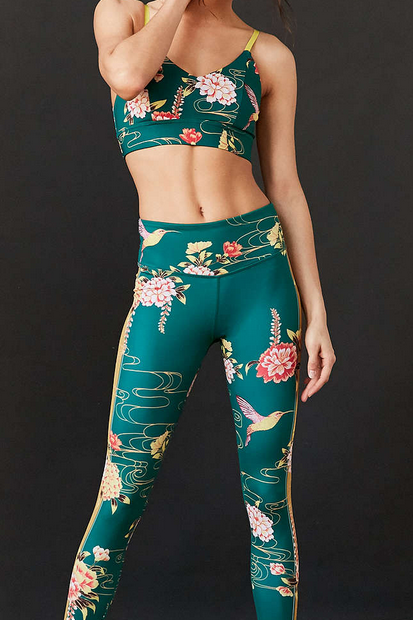 Listen, sometimes we just want to wear cute and colorful leggings to our workout class!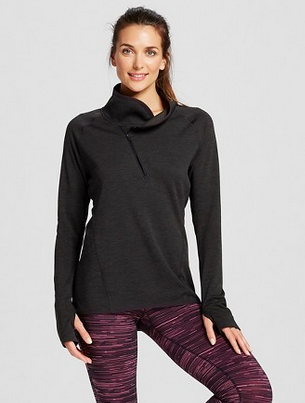 Inclement weather won't keep us from hitting our running goals! This sweater will keep you toasty while also being stylish and affordable!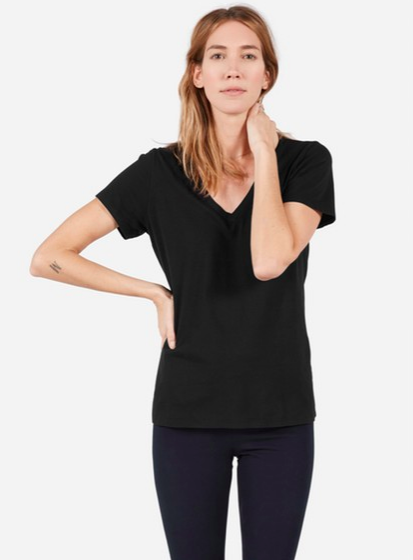 For a simple tee that is insanely soft, impeccably tailored, and at a great price point, look no further than Everlane! Stock up on tee shirts of every color so you don't have to hem and haw over what exactly you'll be throwing on over your sports bra!
What do you think? Are you feeling inspired to hit the gym in some new workout gear? Nothing like a cute new outfit to push us out the door!