Here are the Cyber Monday beauty deals you need to shop before the day is over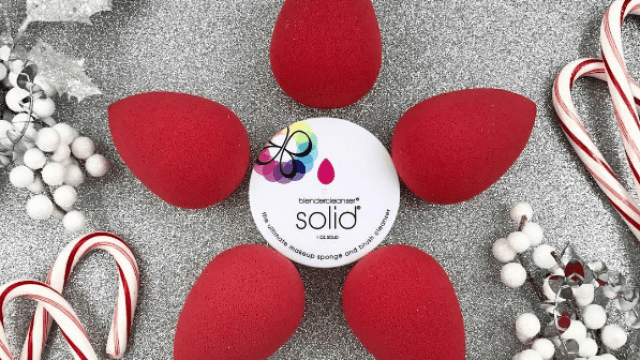 If you are currently sweating out the last remains of your turkey leftovers over a desk while slogging through your workday and you just remembered it's Cyber Monday, have no fear, there are a lot of Cyber Monday online shopping deals still here to cuddle you deep into the night.
Because the internet is an expansive and overwhelming ocean full of affordable beauty products and competing sales, we have compiled 10 of the best Cyber Monday beauty deals that spoke directly to our weeping wallets. With all of these options in hand, you will have the materials to scroll lustfully through beauty products deep into the night.
The Cyber Monday Sale from Beauty Blender
For Cyber Monday exclusively, you can purchase five beauty blenders for $60 on the Beauty Blender website, which is normally a $115 value. Now you can mix and apply your face makeup for very little coin.
The Morphe Brushes sale
https://www.instagram.com/p/BNVvZE3A2Un
Up until midnight you can score 25% off all products from Morphe Brushes when you enter the promo code cyber25!
The Kat Von D Beauty deal
https://www.instagram.com/p/BNPuveDAmls
You can claim free shipping on any order from Kat Von D Beauty until midnight PST!
The Tarte Cosmetics beauty blowout sale
You can save big money on Tarte Cosmetics with the entry of the promo code MONDAY; some of the blowout products are starting as low as $5 to $30, and the promo code also works to get 25% off the non-blowout items.
The ColourPop beauty sale
You can claim 20% off all of the products on the ColourPop website until midnight (obviously while supplies last)!
The Bobbi Brown blowout
All sales are officially 20% off plus free shipping at Bobbi Brown and the sale doesn't end until Wednesday! Also, if you spend over $75 and use the promo code CYBERWEEK, you'll receive a free Gloss and Glow set.
The Birchbox promotion
The Black Friday deals at Birchbox have officially extended to Cyber Monday. All you have to do is visit the website and receive your personal code and you can get 10% off all the products on the website.
The sale at L'Occitane
https://www.instagram.com/p/BNXr2NEhYcZ
When you check out the lush L'Occitane website you'll find that you can buy three and get one free with select Cyber Monday items. Unlike many of the Cyber Monday offers, this deal lasts until Wednesday.
The deals from Lancome
https://www.instagram.com/p/BNWI3KyBfm_
If you act quickly, you can get 20% off all of the product from Lancome up until midnight!
The Smashbox savings
If you mosey over to Smashbox and find yourself spending over $50, you'll receive 25% off your checkout total AND a free limited-edition makeup bag.
If knowledge is power we are hoping you feel as powerful as a soaring eagle, ready to pounce on your online prey.