This is what happened when I colored my hair with dye made from herbs
I get bored with my hair with the frequency of an angsty teen. In practice, this means I dye my hair regularly enough I no longer expect friends to notice. It also means that I regularly have nightmares about giant clumps of hair falling out of my scalp from the constant damage.
Needless to say, when a little birdie sent me an email about the natural hair dye brand Herbatint, my curiosity was sparked. The herbal boxed dye brand creates a wide variety of hair colors (36 shades total) by mixing eight different herbal extracts, and a tiny dose of hydrogen peroxide.
All of Herbatint's hair dyes are vegan, cruelty-free, alcohol-free, ammonia-free, paraben-free and perfume-free. So, it's a great brand if you want to make a more ethical purchase while going gentler on your scalp and follicles. Plus, unlike the henna hair colors that Herbatint is often compared to, the 36 shades are completely mixable, and can even be accented with other types of hair dye. This was a selling point for me, because I like to mix and layer colors, and don't want to sacrifice variety even for hair health.
The individual boxes of Herbatint gel dye sell for $12 through distributors like Walmart and Vitacost (you can find a list on the Herbatint website) as well as the brick and mortar stores themselves.
I was lucky enough to receive a free in-salon treatment, an offer I couldn't turn down. So, I took my head of routinely damaged hair to the charming Carnegie Hall Salon to see what this color was all about.
Here is my original hair color, as you can see it was dark blonde.
I hadn't dyed my hair in months, so it faded back to my natural color, with some slight coloring residue.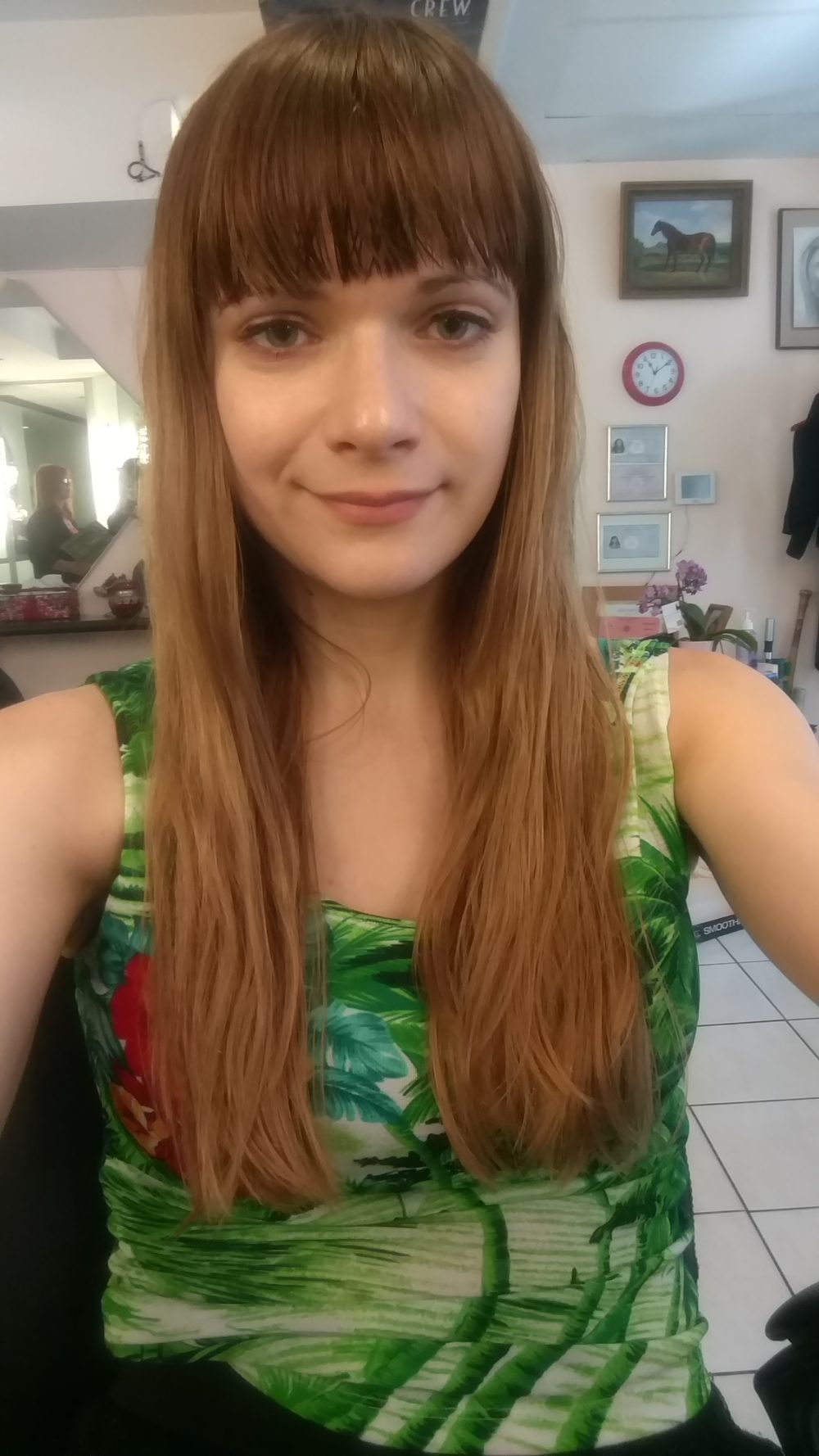 First of all, let me sing the praises of Bessie, the woman who styled me. Picking a shade out with a professional made a huge difference. So, if you end up buying Herbatint for yourself, I highly recommend using the color finder which helps determines which dyes will take best to your current hair color.
After chatting color options, I decided I wanted to opt for a lighter reddish shade. The color was just light enough that it would lift the darkest brown shades of my hair, but close enough to my natural hair color to not require any bleaching beforehand. The official shade name is Copper Blonde (7R).
I was very curious to see if the red shades would show up in my hair, or if going light with herbal based color was too ambitious.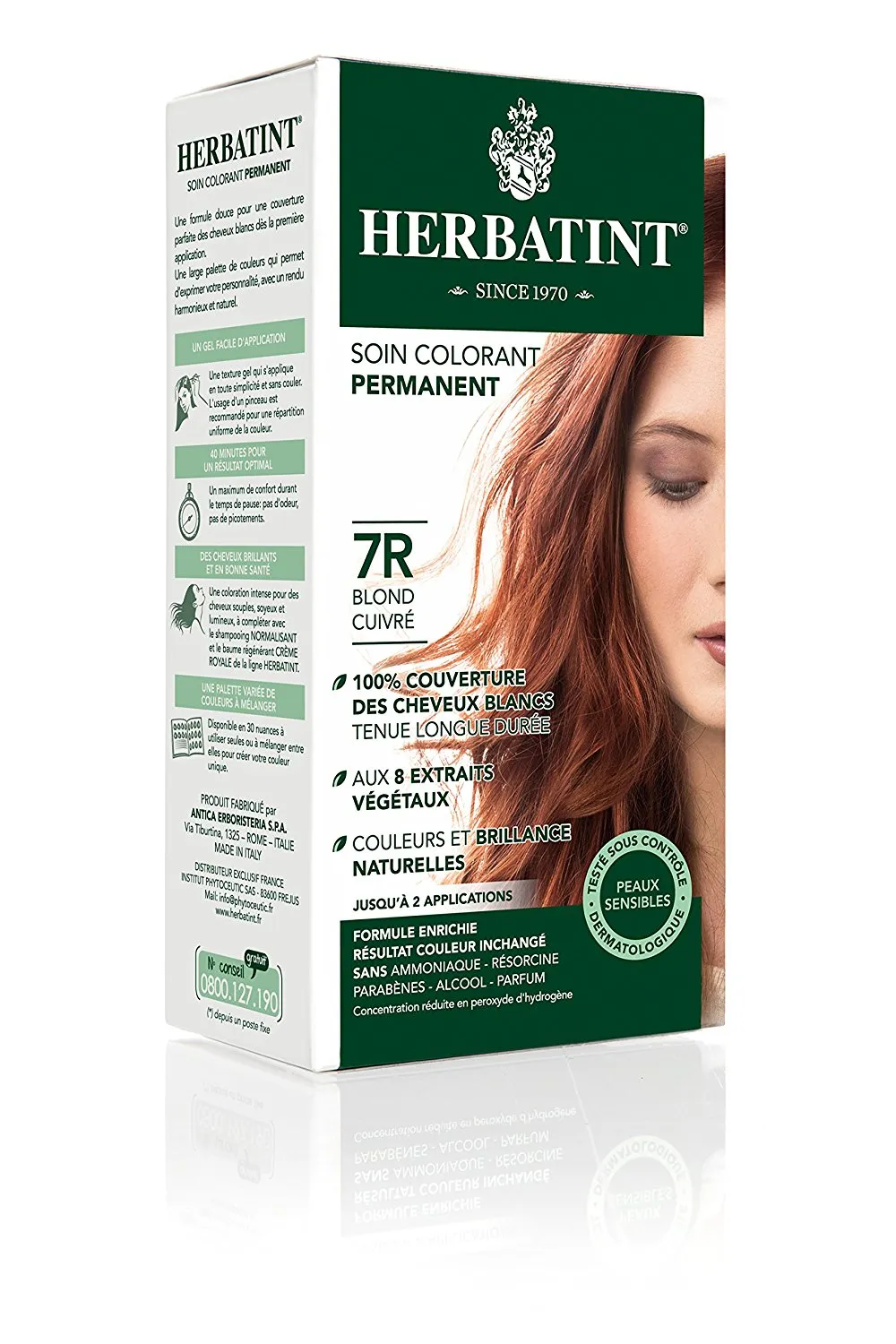 I was beyond pleased with the results.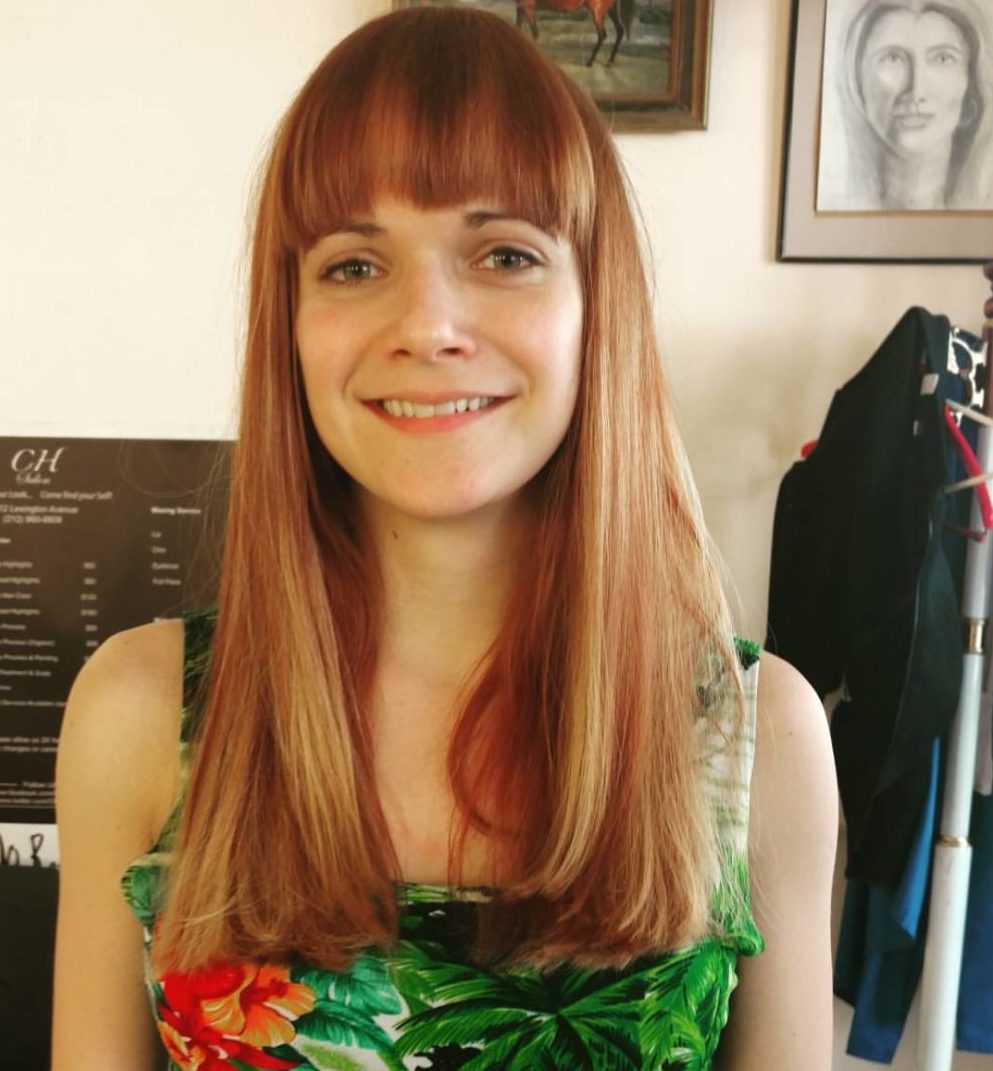 The color itself was left on between 30-45 minutes and showed up as red and bright as I was hoping. Bessie also added some blonde ombre highlights, so the blonde streaks aren't a natural product of the Herbatint 7R shade alone. However, adding and layering colors is one of the many benefits of using herbal-based hair product.
Here's a side-by-side, so you can see the difference more clearly.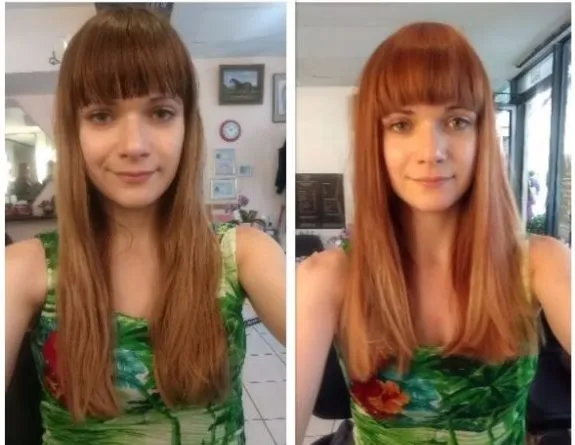 I should also note that my hair was struggling before she washed and dyed it, so Bessie was kind enough to chop off half an inch, dye, and style it for me. But the color is really what made the difference. It feels light, smells goods, and I haven't experienced any color bleeding during the past few washes.
If you're looking for a gentle but effective at-home hair dye option, Herbatint gets my stamp of approval.
You can also check if your local salon uses their hair color, if you want the professional treatment.