Henry Cavill is trolling Tom Cruise on Instagram, and we support it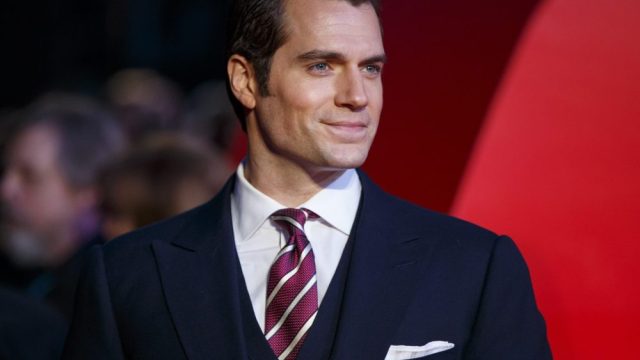 In a move to remind us (yet again) that the Fast and Furious franchise isn't the only increasingly bonkers franchise that'll outlive us all, Tom Cruise is back with a sixth Mission Impossible film. In fact, he even joined Instagram to unveil the film's official title, Mission: Impossible – Fallout, and costar Henry Cavill had something to say about Cruise's foray into Instagram.
While we don't really know that much about Fallout, it reportedly follows Cruise's Ethan Hunt and his Impossible Missions Force (IMF) team as they race against the clock to save the day from a mission gone wrong. Naturally, Fallout seems like a pretty apt title.
But because Cruise is the definition of extra, he didn't just announce the title and let the anticipation simmer until the Super Bowl, when the trailer is set to premiere. He's Tom Cruise and everybody knows that he loves to do outlandish stunts on the Mission Impossible films — ahem, that 2011 dangle in Dubai, and he even broke an ankle on Fallout — so naturally, he followed it up with the first official still from the film: Ethan Hunt casually holding onto the side of a helicopter for dear life.
He's like a secret agent meets Jules Léotard.
Not to mention, this one of him flying through the air like he's Peter Pan:
But naturally, Henry Cavill, still sporting the mustache that nearly ended the world in 2017, couldn't help but poke fun at his Mission: Impossible — Fallout costar and his love of insane stunts. In his own Instagram post, Cavill channeled his inner Ethan Hunt and attempted his own helicopter stunt…in a van, on the ground.
He accompanied it with a charming welcome to Instagram for Cruise, "I see your death defying stunt Mr Cruise and I raise you one trained stunt Akita! Welcome to Instagram my friend!" 
There's nothing like trolling the stunt-obsessed with one of your own. Certainly less dangerous (to most), we definitely think we'd prefer to try Cavill's safer but still impressive stunt — because let's face it, we're no Tom Cruise.
Cruise, Simon Pegg, Rebecca Ferguson, Alec Baldwin, and Ving Rhames all reprise their characters from previous Mission Impossible films while Henry Cavill, Vanessa Kirby, Sian Brooke, and Angela Bassett join the cast.
The film is reportedly still shooting because of Cruise' stunt injury. And while, according to Cruise, the ankle is still broken, he and the cast are working through it as they're determined to make their already-announced July release date.
Fingers crossed everything goes well and Henry Cavill can finally shave off that mustache for DC's sake! Mission: Impossible — Fallout hits theaters in July.