Um, does this photo prove that Henry Cavill actually really does have superstrength?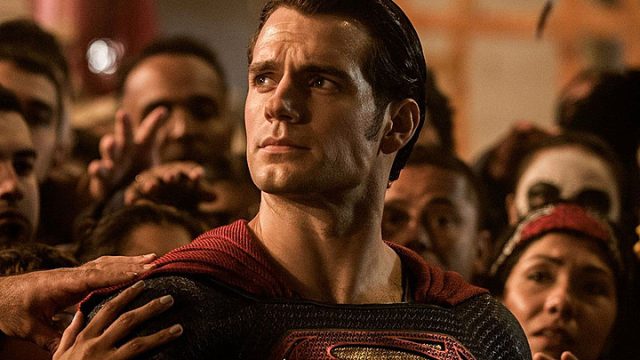 Can Henry Cavill compete with his Man of Steel character? Absolutely! The Brit actor, 33, showed off some major superhuman strength on Friday, and we have to wonder if his Superman powers are real.
At this festive time of the year, Cavill was engaging in a tradition many of us love (or, if you're really behind schedule, are rushing to get to today!) He went to pick out a Christmas tree, and of course he wanted the biggest one possible.
But having the tree cut, wrapped, or flocked by mere mortals simply isn't enough for Superman. Cavill decided what this situation needed was some real superhero power, and the result is pretty darn astounding:
"Is this really the biggest tree you've got? his caption for the photo reads.
Flexing in a black DC Comics T-shirt, Cavill proves he and the superhero he plays are #ChristmasSpiritActivated.
There's likely some machinery doing the heavy lifting for the tree, but we can ignore that, right?
If anything, this photo proves how much Cavill appreciates his heroic alter-ego. He even walked about New York in his costume recently to see if anyone would notice.
The actor made his debut as Superman in the 2013 film Man of Steel. He reprised the role in Batman v. Superman: Dawn of Justice where he (spoiler alert!) sacrifices himself to save the world.
Don't worry! Cavill will play the red-caped hero again in Justice League, set for release in November 2017, and in a Man of Steel sequel.
And for those with a super-crush on Cavill? He posted a new pic of him loading up the tree with a caption that reads, "I could use a hand with the decorations."
Any takers?