Help us figure out Zendaya's confusingly awesome ruffle-sleeve dress
As far as fashion goes, there's little that surprises us. (Lady Gaga once wore a meat dress, so…) But when we saw Zendaya in a ruffle-sleeve dress at Glamour's recent Women of the Year Awards, we had to do a double take.
On first glance the Reem Acra frock, from the designer's spring 2017 ready-to-wear collection, seems like a pretty, button-up white dress with short sleeves. But surprise! From beneath the short, white sleeves come blush-colored, long ruffled sleeves — the sartorial element that stopped us in our tracks.
The sleeves' floral ruffles give the dress a distinct "secret garden" feel, and they added just the kind of personality to the dress that we've come to expect from Zendaya.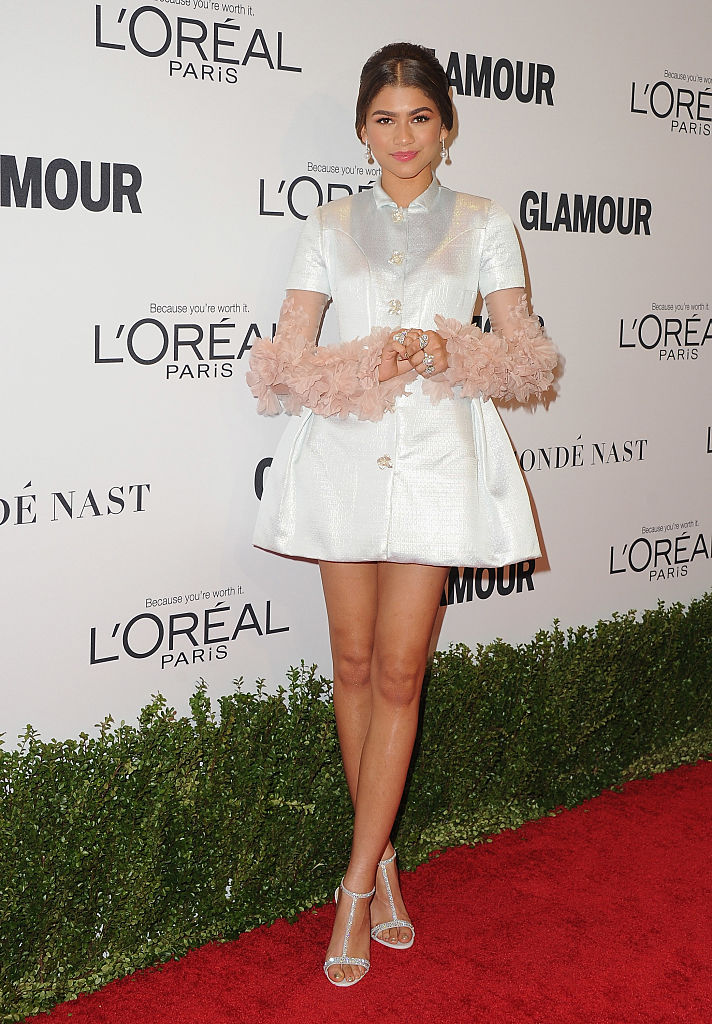 Confusing, but so cute right?!
Zendaya was on hand at the event not only to stun on the red carpet, but also to accept an award for her service to girls worldwide. Named by Glamour a "voice for girls," Zendaya eloquently accepted her award and dedicated it "to women."
After the event she wrote on Instagram, "I gazed up at a balcony full of beautiful young women. 'Ladies, you are the leaders. You're the future. We need you. I'm with you, we're all with you.'"
We can't think of a more deserving young woman! Congrats to you, Zendaya.