A human rights activist shared these ways you can help make a difference for Syrian refugees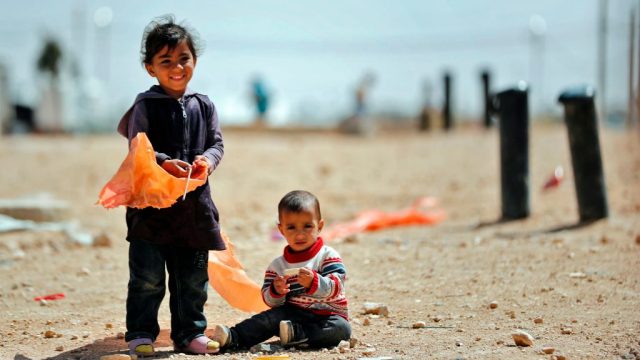 A chemical attack killed at least 72 people, including 10 children, in Syria on Tuesday. Consequently, world leaders, including President Trump and British foreign secretary Boris Johnson, have blamed Syrian President Bashar al-Assad for the "barbaric act."
The New York Times writes:
"Dozens of people, including children, died — some writhing, choking, gasping or foaming at the mouth — after breathing in poison that possibly contained a nerve agent or other banned chemicals, according to witnesses, doctors and rescue workers. They said the toxic substance spread after warplanes dropped bombs in the early morning hours. Some rescue workers grew ill and collapsed from proximity to the dead."
What can we do to help?
One young woman is sharing her advice. Eeman Abbasi is a human rights advocate and co-founder of Syrian refugee non-profit More Than 10,000. Furthermore, she's a student at the University of Connecticut. Especially relevant, Abbasi has organized university events promoting solidarity with Syrian refugees. Additionally, she has spoken out against Islamophobia.
false false false false false false false
Additionally, she continued:
false false false false false
Furthermore, she tweeted resources that help refugees by state and city. (Click the tweet to see more.)
false
Finally, she called for people to refrain from sharing graphic images.
false
Stay informed. That means read everything about what's going on in Syria. In addition, you can curb the inevitable feelings of helplessness by doing something. Because any amount helps. Furthermore, getting involved helps. Also, look for organizations in your own backyard that help Syrians. Or volunteer your time. In conclusion, we're all in this world together.