The first Hello Kitty Café just opened in the U.S. and it is a-freaking-dorable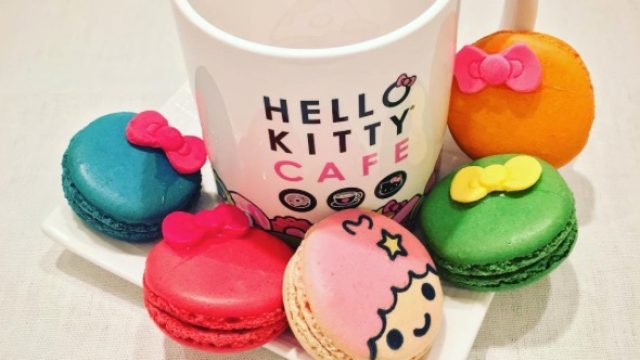 It's surprising that it took this long, but the very first Hello Kitty Café has officially opened in the U.S., and it's amazing. The adorable pop-up café debuted in California at the Irvine Spectrum's Big Wheel Court on Friday. Although Hawaii has a licensed Sanrio cafe, there's nothing quite like this major punch of cuteness anywhere else in America!
The bistro is shaped like an origami shipping container (perfect for selfies), which features the entire Hello Kitty crew on the exterior.
All weekend, the pop-up is giving away a free gift with every purchase (while supplies last). The Hello Kitty Café Instagram has been teasing the opening to get people excited, but people have never not been excited about Hello Kitty, so it's no surprise that the place has been super packed.
The Hello Kitty Café will remain at the OC shopping center for an entire year. So if you can't make it out this weekend, there's plenty more time to check out the action. You'll miss out on the giveaways, but you'll be able to eat the world's tiniest apple pie topped with Kitty White's sweet face with a Portola Coffee latte, so it'll be worth it.
Also, the Hello Kitty Café truck will be parked in Glendale today from 10 am to 8 pm. If you're in the area, swing by for some adorable tasty treats and super fun memorabilia! Or if you're not, the truck is mobile, so it's very possible it'll be coming to your area soon.