Helena Bonham Carter is up to some hilariously ~crazy~ stuff on the "Ocean's Eight" set and we have so many questions
We're still over a year away from the Ocean's Eight movie, but we're already getting a sense that this is going to be PRETTY fun (and also funny). We don't know a lot yet, but what we DO know is that this all-lady revamp of the Ocean's franchise will star some major talent. Sandra Bullock leads the cast as Danny Ocean's (George Clooney) estranged sister. Alongside Sandra is the all-star round up of Cate Blanchett, Anne Hathaway, Sarah Paulson, Mindy Kaling, Rihanna, and veteran actor Helena Bonham Carter. Speaking of Helena, however, a very CURIOUS photo popped up on set of her and Anne Hathaway. And, like, NOW we have a lot of questions.
Because, WHAT exactly is going on here?!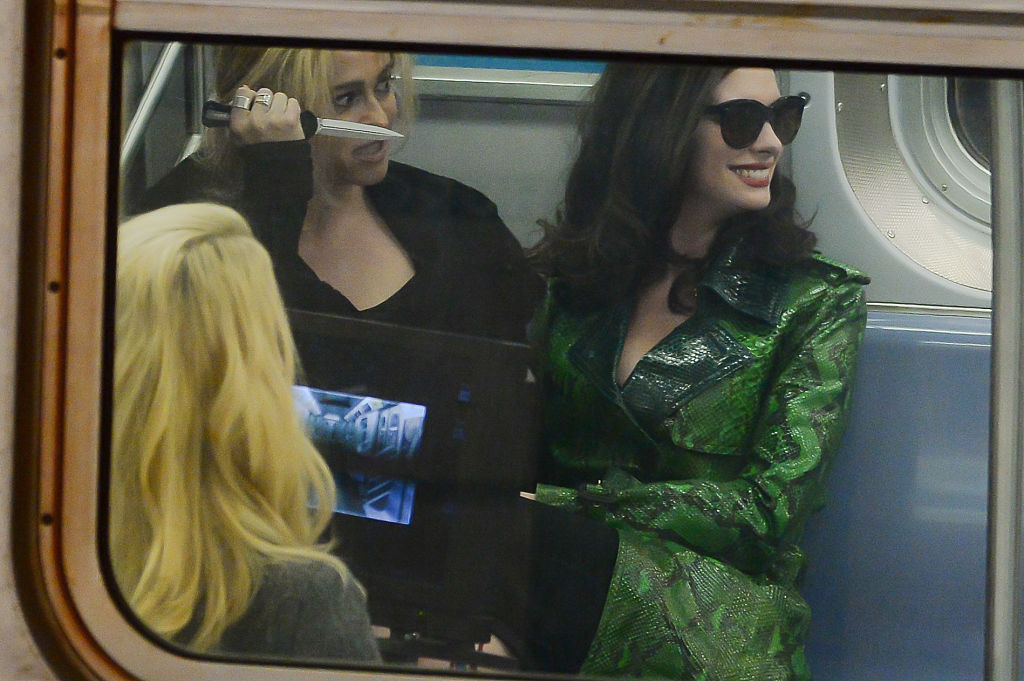 First of all, Helena is making the funniest face while she holds a knife (presumably a PROP knife, so don't worry) behind Anne's back. Now, is this part of a scene? Like, are they recruiting someone on the subway in a REALLY weird way? Or is Helena just goofing around? And if she's just goofing around – why Helena?! What's going on here?! LOL.
TBH, we think it might be part of a scene.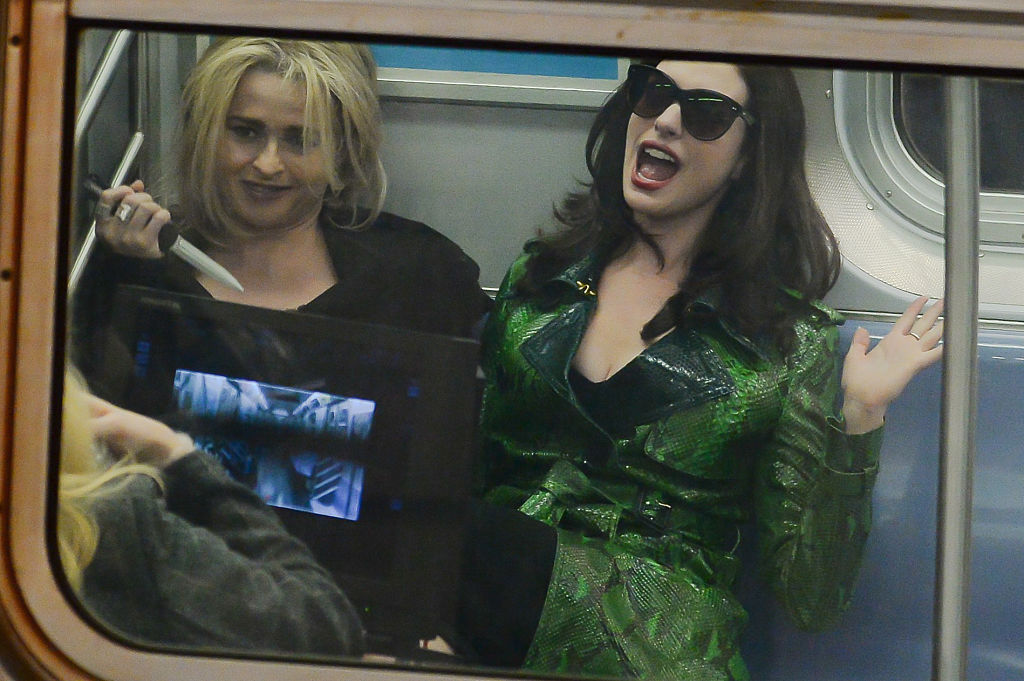 Because it looks like Anne is perfectly aware of what's going on here. I mean, she can plainly see the knife, so…
And it looks like Sandra and Cate are the ones that this ~knife action~ is being directed at.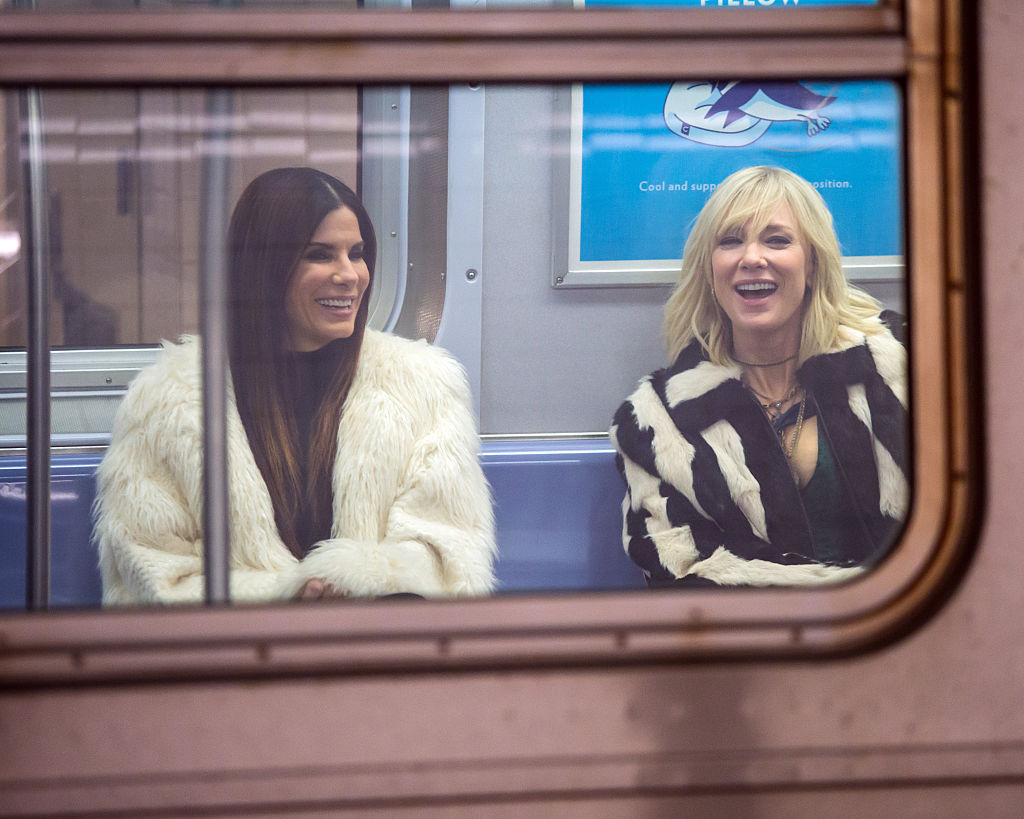 Also, side note, LOVING everyone's outfits in this scene.
And even Helena and Anne are having a good ol' laugh about whatEVER is happening.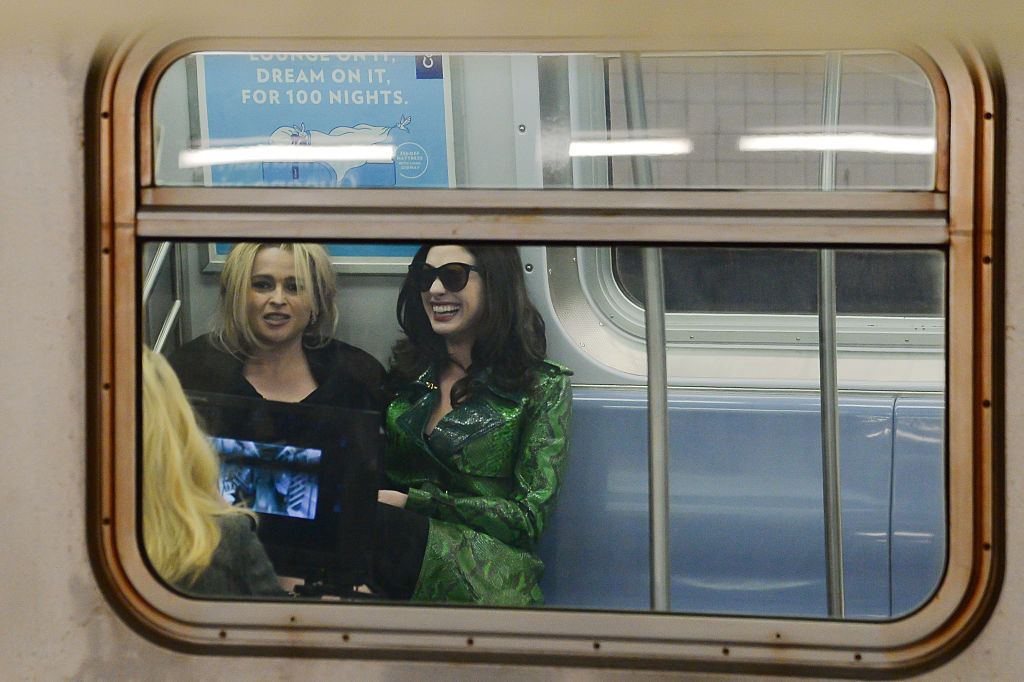 Welp, guess we'll have our answers soon.