Helen Mirren shuts down sexist comments in this throwback interview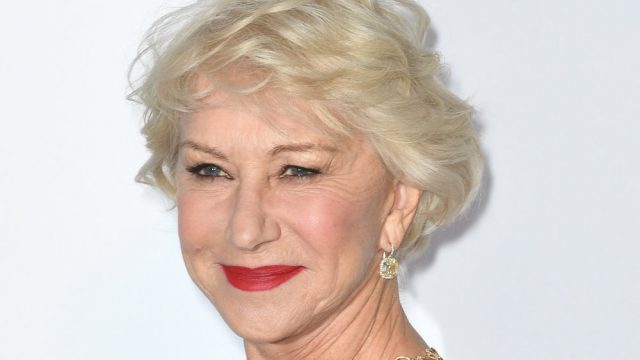 It's no secret that women have to put up with a lot of sexist crap. It's getting better as the years go by, thanks to women who aren't afraid to speak up — including the amazing Helen Mirren, evidenced by a long-lost video that was recently released.
In 1975, Mirren was already an accomplished stage actress who slayed the stage with her incredible acting talents. The then 30-year-old appeared on the British talk show Parkinson, hosted by Michael Parkinson, to talk about her on-the-rise career, but that's not what ended up happening.
The host introduced Mirren to the stage referring to her as "a sex queen" and quoting a critic who wrote, "She is especially telling in projecting sluttish eroticism," in one of his reviews about her performance.
https://www.youtube.com/watch?v=gmlP_cFOoAM?feature=oembed
The cringe-worthy sexism didn't stop there as Parkinson continued to shoot down her talent and credibly. At one point he referred to Mirren saying, "You are, in quotes, a serious actress." Yes — he actually made the finger air quotes while saying it.
"In quotes?" asked Mirren, trying to protest in the most graceful way possible. "What do you mean in quotes? How dare you."
[/subheader]"Serious actress," Parkinson explained, "as opposed to an unserious actress."[/subheader]
However, the most oh-no-he-really-went-there moment in the interview happened just after when Parkinson asks if it was "her equipment" referring to her breasts that held her back from becoming a "serious actress."
https://www.youtube.com/watch?v=qRVuqjbrj4k?feature=oembed
"Because serious actresses can't have big bosoms, is that what you mean?" Mirren shot back. "What a crummy performance if people are obsessed with the size of your bosom or anything else."
It's not easy to stand up to someone when you're being grilled in sexism like that. So we're over here applauding Mirren for standing up for herself.
Oh, and it was her first talk show she's ever done, too.
"That's the first talk show I'd ever done," Mirren told The Telegraph years later. "I was terrified. I watched it and I actually thought, bloody hell! I did really well. I was so young and inexperienced. And he was such a fucking sexist old fart. He was. He denies it to this day that it was sexist, but of course he was."
Slay, Ms. Mirren — and thank you for being such a good role model for us.