If you aren't following Helen Mirren on Instagram you're really missing out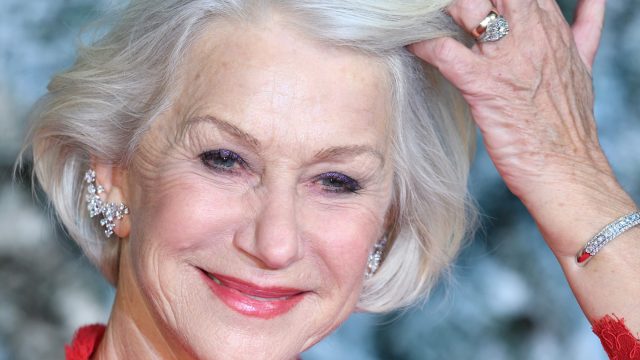 Christmas came early this year, folks: Dame Helen Mirror is on Instagram. And like most things she does — like shutting down sexist jerks or speaking out against drunk driving — it's awesome. In just two weeks, The Queen actress gained almost 10,000 followers, well, 9,918 (82 more to go, Helen!) and follows just three people: Will Smith, Ryan Reynolds, and Emma Watson. None of them follow her back yet, but there's still time!
Her posts, though, are where the real party is at. And when we say party, we literally mean, party. While some of her posts, including her first, are selfies (slay, queen) a few others are candids she's taken of us peasants in the wild. If you attended SantaCon in New York City last week, you might want to check it out.
Other photos include her in a hat, a Christmas tree, a ton of press, and a weird hair dryer. In her last post, she calls a bus in London sexy, specifically saying "Who knew a bus could be sexy." It wasn't a question but I surely didn't know.
She clearly has the Insta game on lock — keeping us on our toes wondering what, or who, she'll post next.
Check out some of her Mirren's first posts:
Wrapping paper selfie. Please note the incredible caption.
Literal royalty.
SantaCon candid 1.
SantaCon candid 2 (?)
Rockin' Dolce.
Still trying to figure this one out.
See ya on the 'gram, Helen!