This picture of Heidi Pratt breastfeeding is a true work of art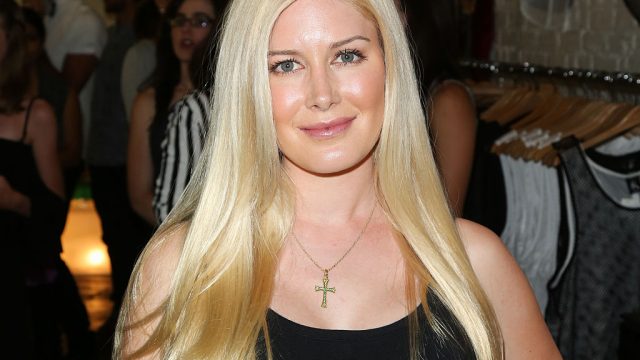 Heidi Pratt certainly has a way with pictures. After Heidi shared an absolutely stunning Mother's Day pic, the Hills alum is back again with another gorgeous photograph. Heidi and her husband Spencer welcomed their first baby, Gunner, into the world in October of 2017. The couple documented Heidi's pregnancy journey through the wonderful world of social media, and we are so glad she continues to share special moments with us now that the baby is here. She's shared candid breastfeeding photos before. But this new picture of Heidi Pratt breastfeeding is next-level in the best way possible.
Her latest Instagram pic is absolutely iconic. Captured by photographer Ivette Ivens, Heidi looks like a true breastfeeding goddess. Surrounded by her and Spener's four pups, it shows Heidi breastfeeding her son, looking so beautiful and completely at ease. Draped in a pink dress with her long flowing blonde hair loose around her shoulders, we are not entirely convinced that she isn't an actual angel. We extra love how comfortable and gorgeous she looks, proving yet again that women are amazing and can do anything, like feed their child while all dolled up and surrounded by dogs. Heidi seems like a rad mom already.
This picture of Heidi Pratt breastfeeding is a true work of art.
Pratt expressed her love and appreciation for Gunner, plus her appreciation for how extraordinary women are.
That Gunner Pratt. Such a cutie!
It is always nice to see women breastfeeding so publicly and with such confidence. It is a reminder that women's bodies are capable of so much. Heidi Pratt looks even more beautiful than usual in her new role as mama. We couldn't be happier for the Speidi fam!