Heidi Montag shared candid breastfeeding photos with baby Gunner
Breastfeeding is a wonderful thing — and for women who are willing and able to nurse, it's a good way to bond with your baby. Heidi Montag shared breastfeeding photos on Instagram, and they're an incredible way for her to remember her son's newborn period.
Montag and her husband, Spencer Pratt, welcomed baby Gunner Stone into the world on October 1st. As reported by People, Gunner weighed 6 lbs, 12 oz. and measured 19 in. long at birth. He's the first child for the couple, who tied the knot back in 2009.
Not only did Montag share the photos on her own Instagram account, but Gunner himself — whose account is already verified — uploaded one of the images onto his account. (Probably with some help from Montag.)
"No words will ever be able to describe this miraculous moment of life! I have never been so full of love, joy, gratitude, faith, and euphoria,"' she wrote. "The deepest love I have ever felt."
According to Gunner's photo, this feed was one of his first moments with his parents.
We think it's great that Montag and Pratt are sharing these, as it's always good to see celebrities promote breastfeeding. Many people don't agree with breastfeeding in public, which is tough to handle, as it's a healthy and natural way to feed your child.
While Gunner's account currently just has two photos, we've got a good feeling that Pratt and Montag will continue updating it as he gets older.
Montag got real about what motherhood is really like through Instagram Stories. She noted that while things are incredible, it comes with a few hardships — and occasionally, a few tears.
"Obviously I'm not sleeping, but that's okay, because when I wake up and I see that little face, it's just so much fun," she said.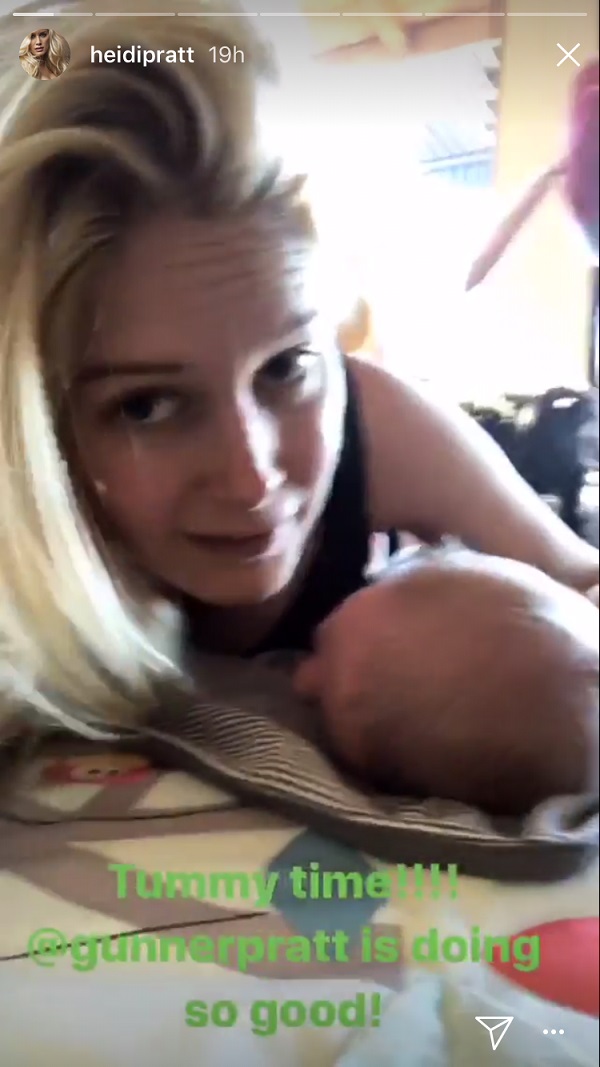 She also noted that she's not too concerned about her post-baby body just yet, which we think is such a healthy attitude.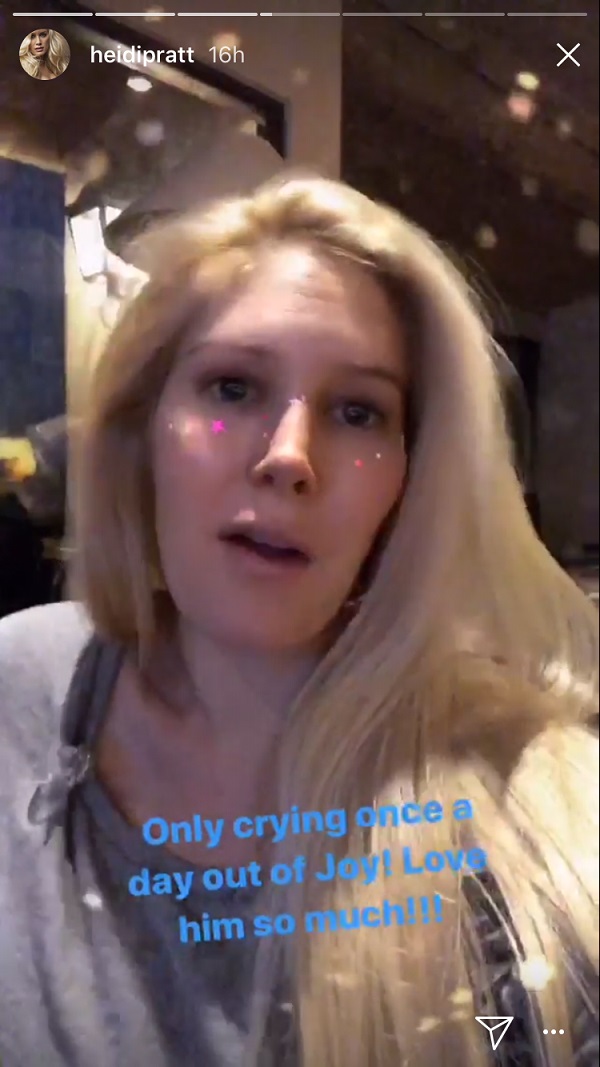 We're so glad that Montag and Pratt are enjoying parenthood, and look forward to more Gunner updates soon!