Heidi Montag just revealed the sex of her baby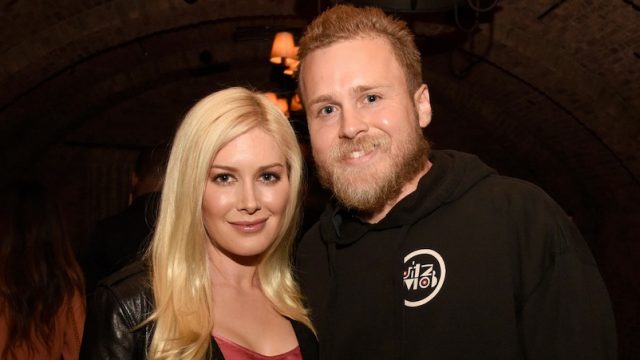 Is anything more exciting than Hills baby news on a Wednesday? Spencer Pratt and Heidi Montag revealed the sex of their baby, and just a few weeks after announcing they were expecting no less. Needless to say, we are beyond excited for the parents-to-be.
The couple initially made the pregnancy announcement via Us Weekly, so it's fitting that the two reality stars are sharing the news of the baby's gender with the mag.  Heidi revealing she "screamed" when the doctor called to deliver the news. Now the couple is preparing for parenthood, and are seemingly so excited about their new arrival.
So… will baby Pratt be a boy or a girl?
Heidi told the magazine she's expecting a baby boy later this year.
Heidi says, "I ran into the room and said, 'It's the doctor's office!' The doctor said, 'It's a boy!' I started screaming."
She also revealed that she had a feeling she was having a boy, adding, "It was in my heart to have a boy. I thought Spencer really used to want a boy, and then a few months ago we had a conversation where he said, 'Let's just make sure it's healthy. Boy or girl, I don't care.' I hope to have a little girl one day, but for my first child, I really wanted a son. I'm hoping to God that we don't just have one, but if we do, I wanted a son. I thought it'd be a more natural bond for Spencer since he and his dad are so close."
https://www.instagram.com/p/BThraRzDa4V
As for Spencer's reaction? "He was really excited! He trains jujitsu all the time, so he's excited to have a little grappler. He'll be doing jujitsu and soccer with him."
Congratulations, you two!