Heidi Montag shared an in utero picture of her baby
Technology is amazing. This past Friday, Heidi Montag shared an amazing picture of her soon-to-be baby. Via Snapchat, Heidi shared the photo with the caption, "My angel."
Heidi Montag and Spencer Pratt, both best known from the hit show The Hills, are expecting their little bundle of joy this upcoming October.
Previously, the couple announced that they are expecting a little boy. Heidi is thrilled. Discussing the future with Us Weekly, Montag expressed her excitement over the sex.
"I hope to have a little girl one day, but for my first child, I really wanted a son. I'm hoping to God that we don't just have one, but if we do, I wanted a son. I thought it'd be a more natural bond for Spencer, since he and his dad are so close."
Though we are sure Spencer would be an adorable dad to a baby girl, we are happy the couple got their wish. Now let's see the photo.
.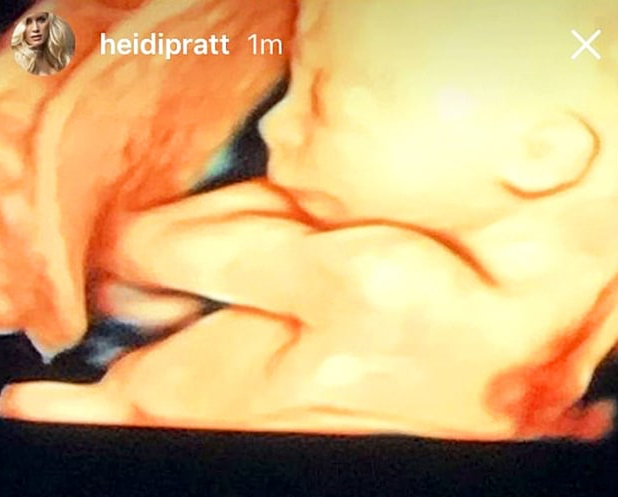 Awww.
Pratt and Montag have been married since 2009, though their relationship was public long before that. The MTV show The Hills closely documented the couple's ups and downs, and we are so happy to share in their joy today.
https://www.instagram.com/p/BUE9L9xjIK1
Heidi's costars Lauren Conrad and Whitney Port are also both expecting babies this year. Kristin Cavallari and Audrina Patridge, both former costars, have already had babies of their own and reached out to Heidi with mommy advice.
"Kristin sent me a whole list of baby things you need in the first few months, which has been really helpful," Heidi told Us Weekly.
What are friends and former costars of a hit reality show for?