Heidi Montag revealed she was dead for a *full minute* during her plastic surgery operation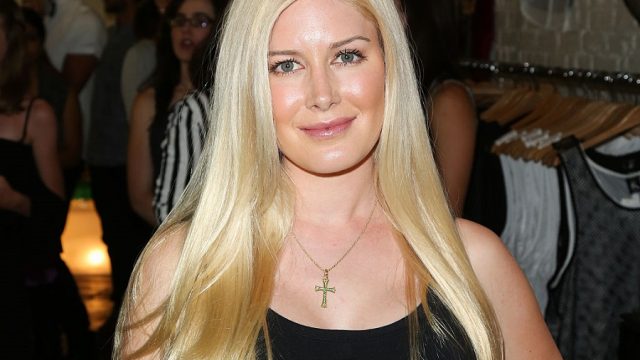 Well, this is terrifying. While she's opened up about her plastic surgery before, Heidi Montag revealed she technically died during her multiple procedures.
The surgeries took place back in 2010, and her transformation was a big news item at the time. While speaking with Paper Magazine, Montag reflected upon her decision and admitted that her heart stopped for a full minute due to how intense the surgeries were.
"I died for a minute. With that much surgery, I had to have 24-hour nurse care and Spencer didn't want to leave my side," she said. "I was at a recovery center and had Demerol to deal with the pain because it was so extreme."
Montag said that they even told Spencer Pratt, her husband, that she wasn't going to make it.
"My security guards called Spencer and told him, 'Heidi's heart stopped. She's not going to make it.' And I easily could've. Cutting yourself up isn't something I'd recommend, and Demerol isn't anything to play around with. That's how Michael Jackson died," she continued.
That time in her life, according to the reality star, was "rock bottom." She said that after recovering, she took a look at herself and realized that she wasn't really sure how she got to the point where she risked her life to attain an outward aesthetic.
The star has come a long way since then, and she and Pratt have started a family. Their son, Gunner Stone, was born at the start of October 2017.
We're glad that Montag made it through such a scary ordeal, and we're also glad she's at a point where she's able to share the experience — as well as what she's learned — with others.