Heidi Klum slays Halloween once again as Shrek's Princess Fiona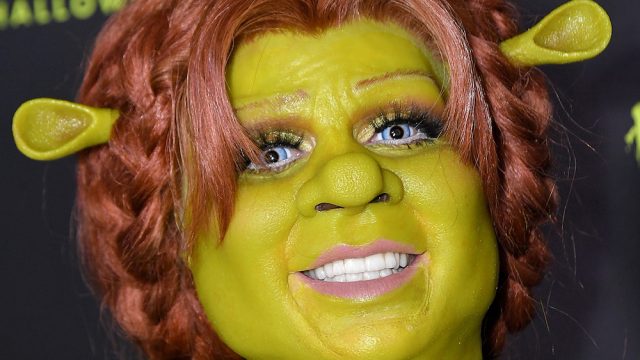 When it comes to Halloween costumes, nobody does it quite like Heidi Klum. The supermodel and former Project Runway host throws a huge party every year, and has the most over-the-top costumes to go along with it. This year was no different, as Klum's Halloween costume was none other than Princess Fiona of the 2001 Dreamworks film Shrek. As usual, Klum did not hold back with her look. Her entire face and body were covered with green prosthetics, making her look just a real-life version of the animated ogre. Her boyfriend, Tom Kaulitz, joined in on the fun (though we're thinking it may be a requirement if you're Klum's boo) and underwent his own transformation to become Shrek.
In the days leading up to Halloween, Klum posted several sneak peeks of her costume (including a gigantic, black-painted prosthetic foot). Fans were guessing everything from King Kong, to Mrs. Claus, to The Incredible Hulk, but they were all wrong—at first.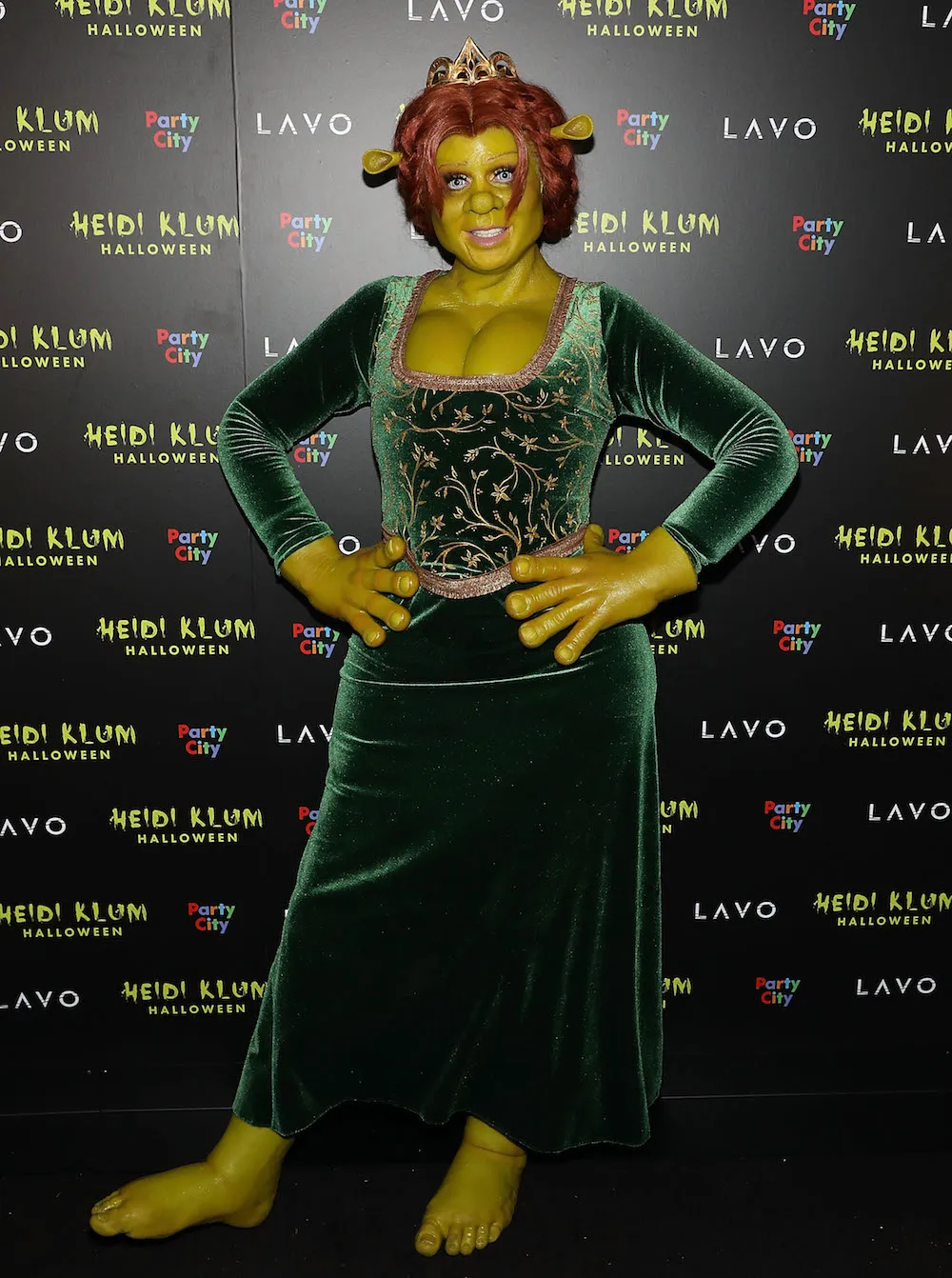 Once October 31st rolled around, Klum began sharing short clips of the makeup process, giving fans solid clues of the couple's costumes.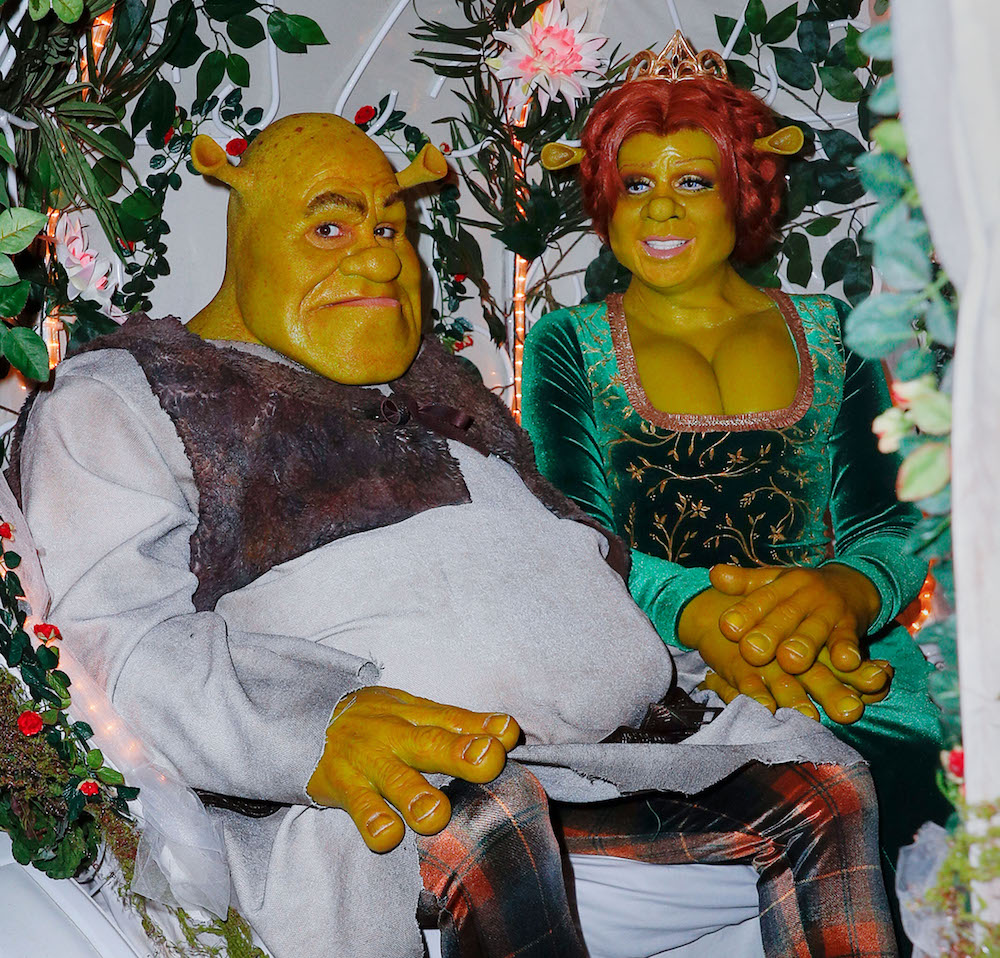 Many were convinced that Klum and Kaulitz were the Shrek characters, while others guessed Ursula and King Triton, and even Santa and Mrs. Claus. It was anyone's game right up until the big reveal.
Not only did Klum and wear prosthetics on their faces, but their hands and feet were also given green ogre makeovers.
They even had the ogre triplet babies from Shrek the Third.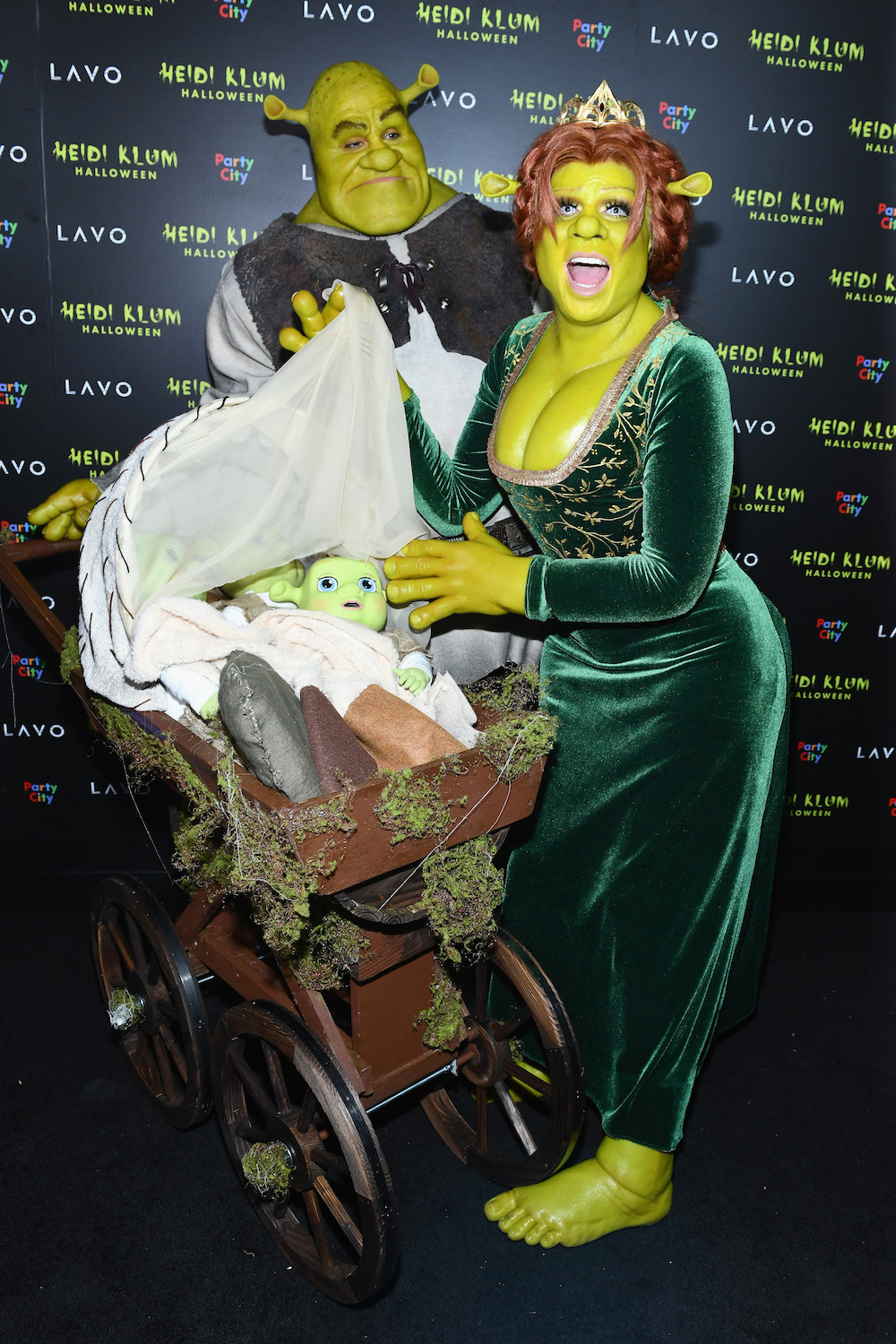 Throughout Halloween day, Klum gave fans a look into her costume process, which focused on the intricate prosthetic work done by Mika Marino of effects makeup house Prosthetic Renaissance. Marino and his team were the ones behind other memorable Klum costumes such as Jessica Rabbit, the 95-year-old version Heidi, and last year's Werewolf Michael Jackson.
With such an intense makeup, you have to wonder how exactly Klum and her team map things out once she decides on a costume. In an interview with HelloGiggles, Klum described how she started her process in June. "I work with a lot of prosthetics because I always want to morph into a different person. I want to be unrecognizable," Klum explained.
Not many other celebrities (or non-celebs, for that matter ) would be willing to spend hours in the makeup chair for a Halloween costume, which is why Klum reigns as queen of the spooky holiday. Only 364 more days until we see her next look.