Heidi Klum posted a time-lapse video of herself getting glam for the Oscars, and yes, she looked stunning at every stage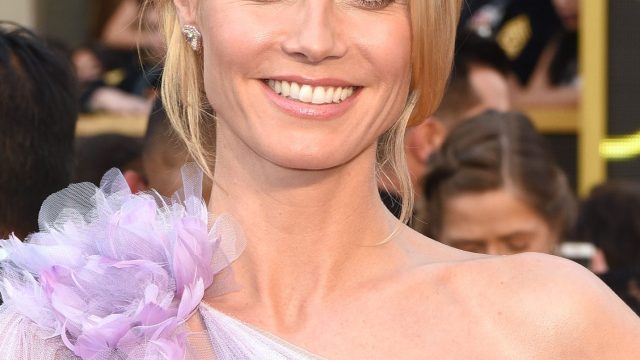 Heidi Klum is known as "the body" in the modeling biz, but today she proved that she is also "the face." That's because Klum just featured it in a time-lapse video of her glam routine from no makeup to a full face (and hair!) for the Oscars. Many stars give us glimpses into their glam squad's efforts to get them red carpet-ready, but few show you the actual entire process. While Klum's video lasts 42 seconds, we're guessing it took a lot longer IRL. (Even when you're a supermodel, getting ready for the Oscars red carpet has gotta be a big undertaking.)
See the video transformation for yourself:
Damn. We have to say, she looks just as good in her "before" as her "after," and also, we'd like to know what moisturizer she is using.
Klum captioned the video to give credit where credit is due (those glam squads are the unsung heroes of awards season, after all) with her caption,
"Oscars Glam from start to finish! @lindahaymakeup @wendyiles_hair #Oscars #Glam "
Klum is likely to be hitting up the Oscars after parties, and it looks like she will be giving us major dancing-emoji-lady vibes as a "lady in red."
Heidi isn't the only person to share her pre-Oscars glam squad with the public — Ava DuVernay also shared a cute selfie with her crew. false
As did lady-in-gold, Jessica Biel.
We love seeing the stars having fun getting ready, and just to reiterate: We need to know what moisturizer Heidi Klum is using because her skin is FLAWLESS.