Heidi Klum looks like a warrior goddess in this metallic Emmy dress
This past weekend was the Creative Arts Emmy Awards, which honors some of the top artistic talent in television. As we've already mentioned, Amy Poehler won her first ever Emmy at the event, and it's also a fabulously fashionable precursor to next Sunday's Emmy Awards. Heidi Klum was nominated with Tim Gunn for Outstanding Reality Host for Project Runway, and as usual, she looked amazing.
Heidi Klum looked like a total warrior goddess in this metallic dress.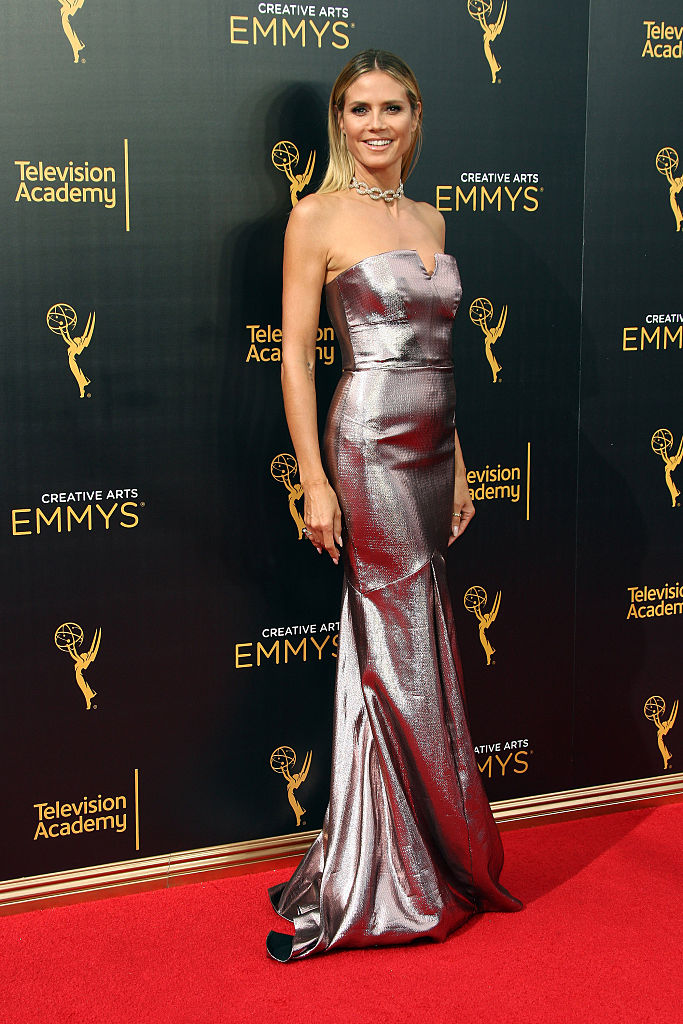 We love this strong, structured chrome-colored fabric, which makes Heidi look absolutely gorgeous, but also incredibly powerful.
The standout of the look was definitely Heidi's exquisite choker.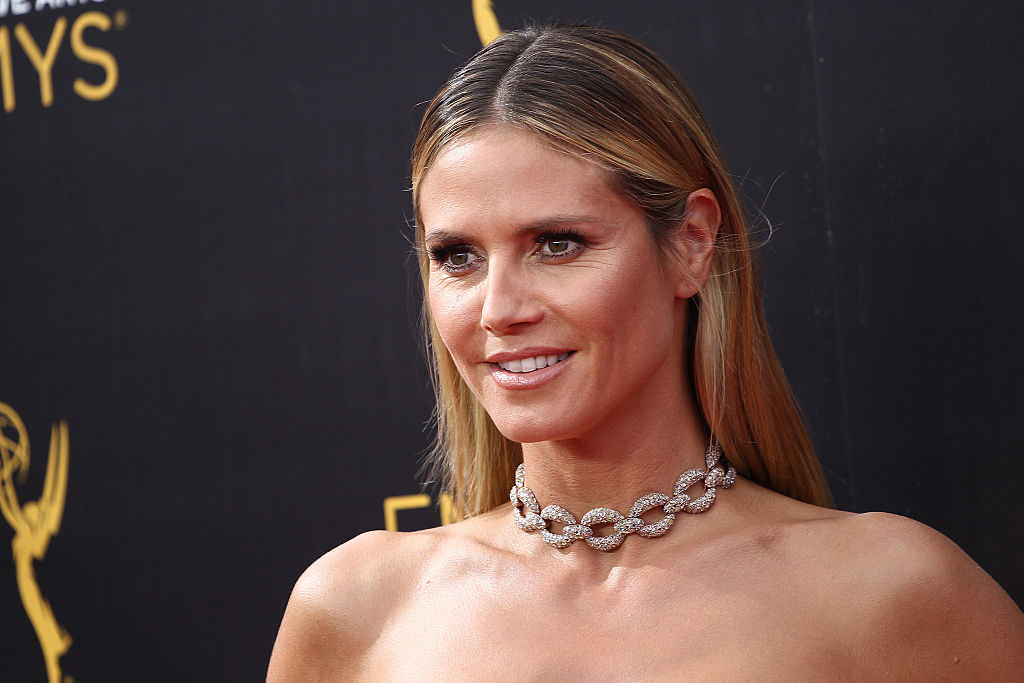 The thick chain design has total badass vibes, but it's also so sparkly and beautiful that it fits in perfectly on the red carpet. It completes this incredible look that combines both hard and soft, and we think Heidi totally rocked it.
Heidi's rocking so much sparkle, she might just outshine the Emmy statuettes.
She looks especially fab with the dapper Tim Gunn on her arm.
Heidi definitely had a blast in this dress, just check out her pic with Ryan Seacrest.
But our favorite candid snap is definitely the full-scale realness of how Heidi keeps from wrinkling this fabulous gown.
Heidi, you have seriously answered one of our most pressing questions. And you totally make it work!