Heidi Klum broke down her three best Halloween costumes for us—including the one where she looked 95
We're only a week away from Halloween, which means that one of the most exciting things about spooky season is on the horizon—the debut of Heidi Klum's Halloween costume. Throughout the years, the supermodel has gone all out with her look, dressing up as everyone from Betty Boop, to Cleopatra, to a primate from Planet of the Apes. Klum is seriously unmatched when it comes to the Halloween costume game.
At last month's event for the beauty supplement Perfectil, of which she is a spokesperson, Klum told us that she usually starts constructing her costumes in the June before Halloween. "I work with a lot of prosthetics because I always want to morph into a different person. I want to be unrecognizable," said Klum. "And because it's my party and I've been doing it for 18 years, I have to set the bar really high so that everyone feels more free to also push the envelope harder. I feel like because I always go so crazy, people feel more at ease to go a little bit more crazy, too."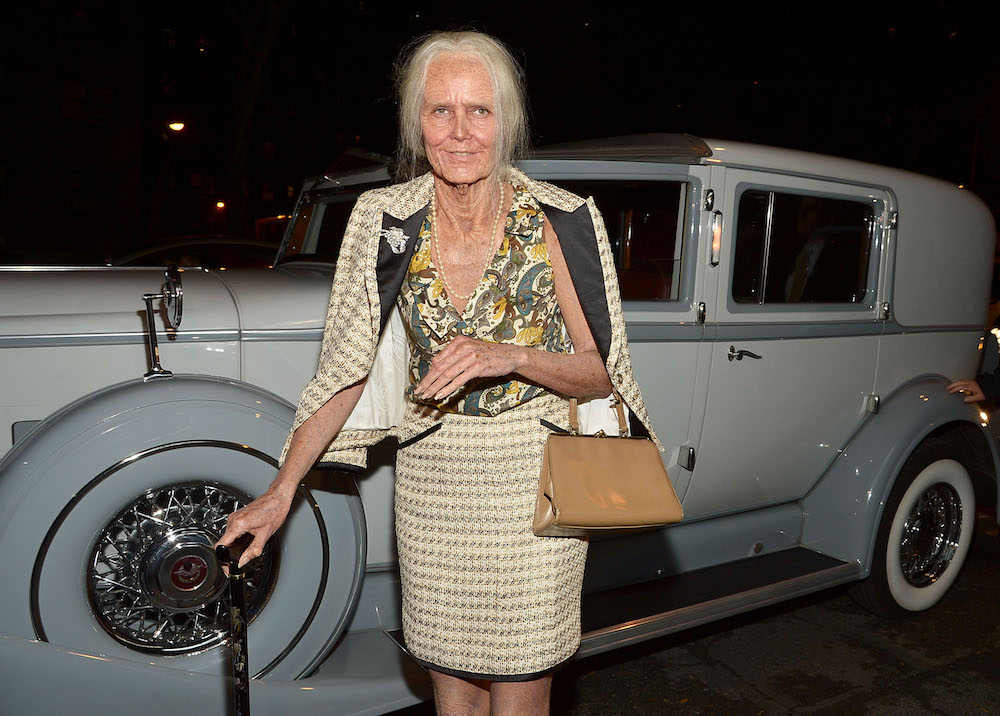 With all of her impressively complicated costumes over the years, it's any wonder how the former Project Runway host could choose a favorite.
"I loved when I was 95 years old," Klum said, speaking of her 2013 elderly woman costume. "That was hard. It probably took 12 hours to do because every piece of skin that was visible, we had to make old." Klum appreciated all the work her team had put into the skin-aging details. "I really looked like I was in my nineties."
Another favorite was the Werewolf Michael Jackson costume, which she sported last year.
Klum called it a "personal challenge" because she wanted to master the "Thriller" dance choreography that Jackson does in the 1983 music video. "I had two weekends here in Los Angeles with a coach because I didn't know the dance at all," she said. "Everyone is always saying, 'it's just like this,' but there's a lot more to it than just moving your arms. So, I learned the whole dance, and because my party's always in New York, I had another two days of rehearsals there with the professional dancers."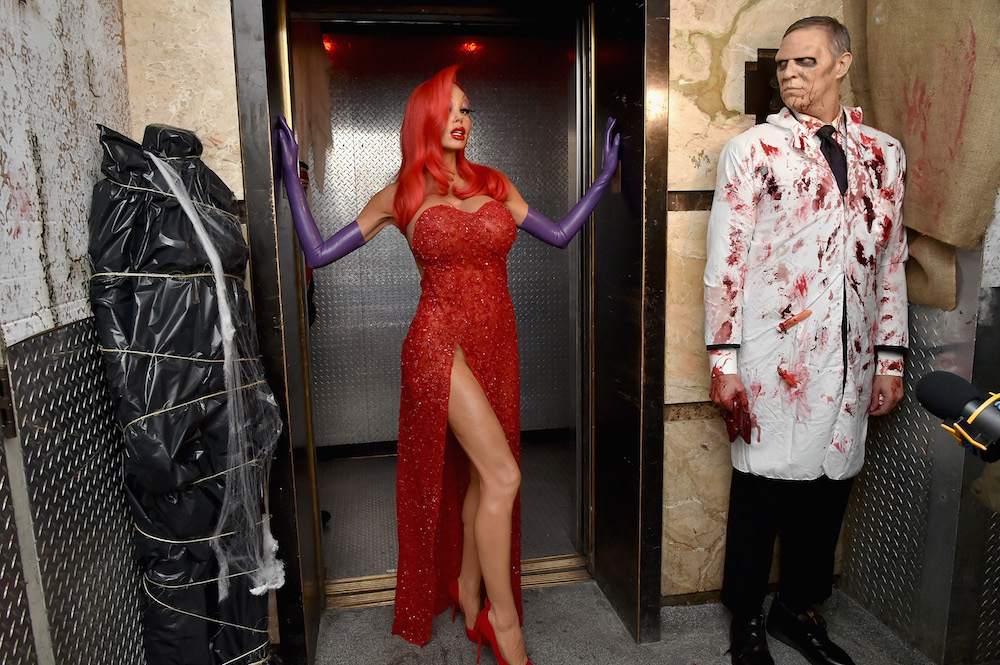 Jessica Rabbit, the redheaded love interest in Who Framed Roger Rabbit? was named third favorite.
"I loved having the big boobs and the booty," Klum laughed. "I just loved being transformed into this cartoon character." Since Jessica Rabbit is technically an animated icon, Klum and her team had to take the makeup to the next level. "They got rid of all my eyebrows, and my eyelid was really like a cartoon. It was hard because when we do the prosthetics, I have to do a face cast with open eyes. I had so many pieces glued on me. I always love the most challenging ones."
Klum recently posted sneak peeks of this year's costume on her Instagram which had fans guessing everything from the creature from The Shape of Water to Stranger Things' demogorgon. Whatever it is, we know it won't be disappointing.
Klum isn't running out of creative costume ideas anytime soon, though she admits one-upping herself can be hard. "I have a list in my head, but now I'm already starting to struggle, you know? But I always end up coming up with something because I want to surprise people. I look forward to when people go, 'oh my god, that's a great idea.' I want to give people ideas and make it magical and fun."
And that is why Heidi Klum truly is the queen of Halloween.