Heath Ledger's daughter will get to keep her dad's Oscar, and now we're in tears
We're now crying tears of joy because we have the best news: Heath Ledger's daughter Matilda, who is now 10 years old, will one day receive her dad's Oscar for his role as The Joker in The Dark Knight.
Following Ledger's accidental prescription-drug intoxication in 2008, his father Kim Ledger accepted the posthumous Academy Award (in 2009) on his son's behalf. Matilda was only 3 years old at the time.
"Bittersweet is probably the best way I can describe that night," Kim told The Hollywood Reporter. "It was only a year and a month since his passing. We hadn't got our heads around the tragedy of losing him, but at the same time, he was receiving such accolades for what he knew was his best work."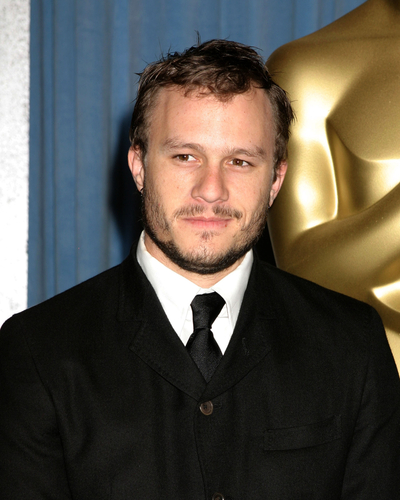 According to People, Ledger's Oscar was part of a collection at the Western Australian Museum in Perth (where Heath's mom and sister both live). The award has recently been removed and will eventually return to another, permanent collection at the museum, one that contains Ledger's letters, diaries, self-penned scripts, and his Dark Knight costume.
In the end, the Oscar will go to Matilda, who currently lives with mom Michelle Williams. "Michelle is aware the Oscar remains secured with the museum. At the end of the day, everything is there for Matilda, and when she can take possession of it, it's all hers," says Ledger.
Kim then makes us smile through our tears when he adds, "One way or another, we are always in contact with our New York girls."