13 heart-shaped sunglasses that'll make you toss your teeny-tiny frames goodbye
Sunglasses trends operate in a cyclical nature, with certain shapes, colors, and styles going in and out of fashion every few years. Take, for instance, the currently ever-so-popular tiny sunglasses trend beloved by Bella Hadid, Kim Kardashian West, and Rihanna. Are they seriously chic? For sure. Will they be in a year? Unlikely—but stranger (fashion-related) things have happened, so who knows, really.
Then there are the sunglasses that have remained consistent staples in our accessories wardrobes. Think: aviators, cat-eye sunnies, and, surprisingly enough, heart-shaped sunglasses. While they maintain a retro '70s and '80s feel thanks to their bold and bright aesthetic—and that they're often available in colored plastic—these statement glasses have risen above "trend" status and cemented themselves as a mainstay.
Of course, there are ways to make your heart-shaped sunglasses feel more current, like choosing frame-less options, or ones that feature clear lenses. If you want to lean into the classic, retro vibe, opt for signature red heart-shaped sunglasses or a white plastic pair. No matter your sunnies preference, we guarantee that there's a pair of heart-shaped sunglasses that will catch your eye in our list below. Happy shopping!
1Aldo Gleiri Sunglasses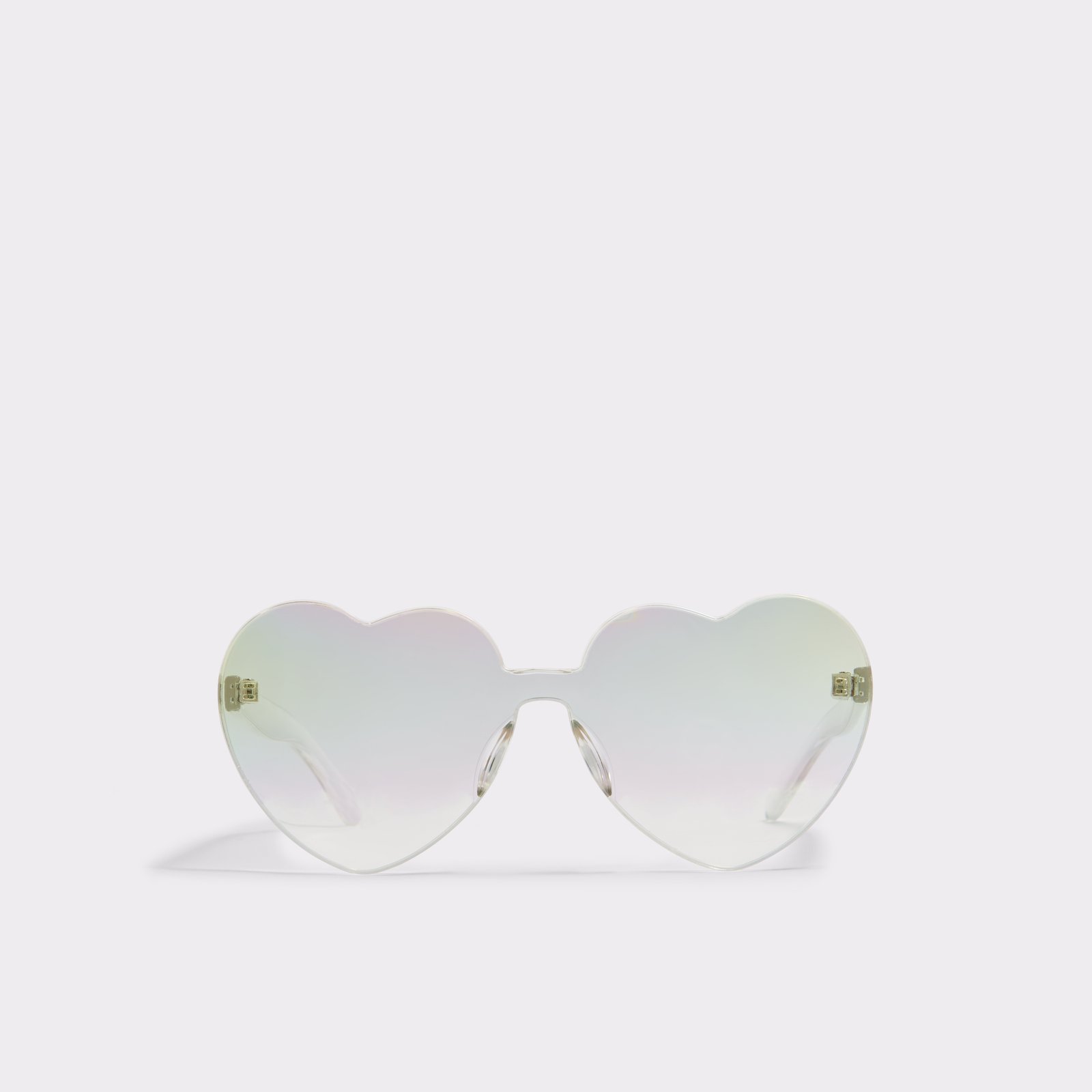 These clear sunnies are simultaneously retro and futuristic.
2Saint Laurent Silver Loulou Cut-Out Sunglasses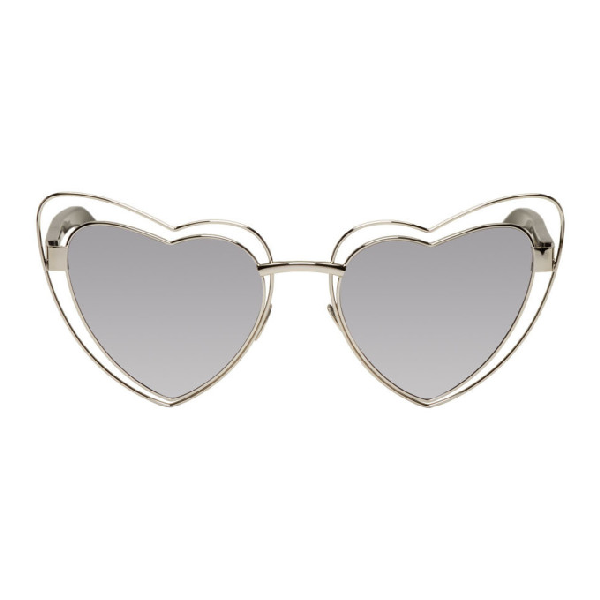 Love the wire-frame outline.
3Simons Mamma Mia Heart-Shaped Sunglasses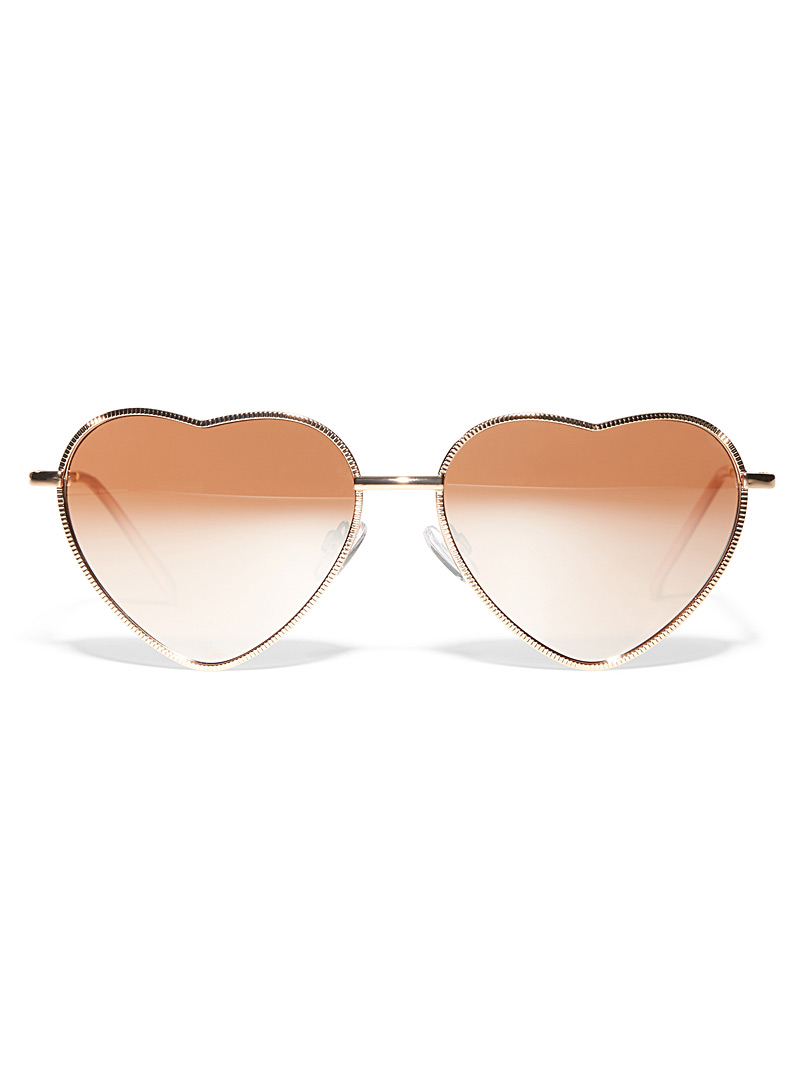 See through rose-colored glasses this summer—literally.
4 Forever 21 Heart-Shaped Gradient Sunglasses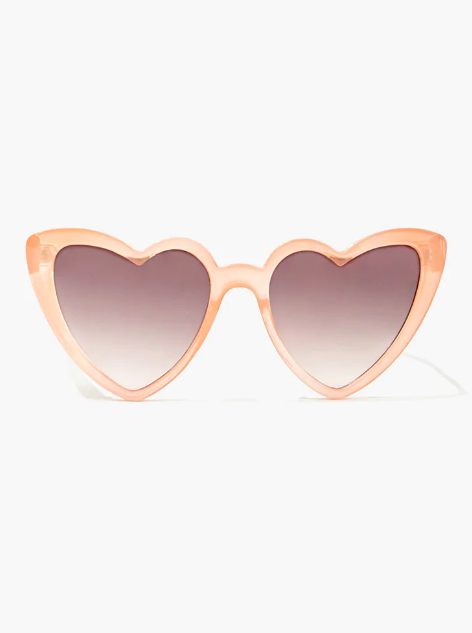 When cat-eye sunglasses meet heart-shaped sunnies.
5Chloe Rosie 55mm Heart Shaped Sunglasses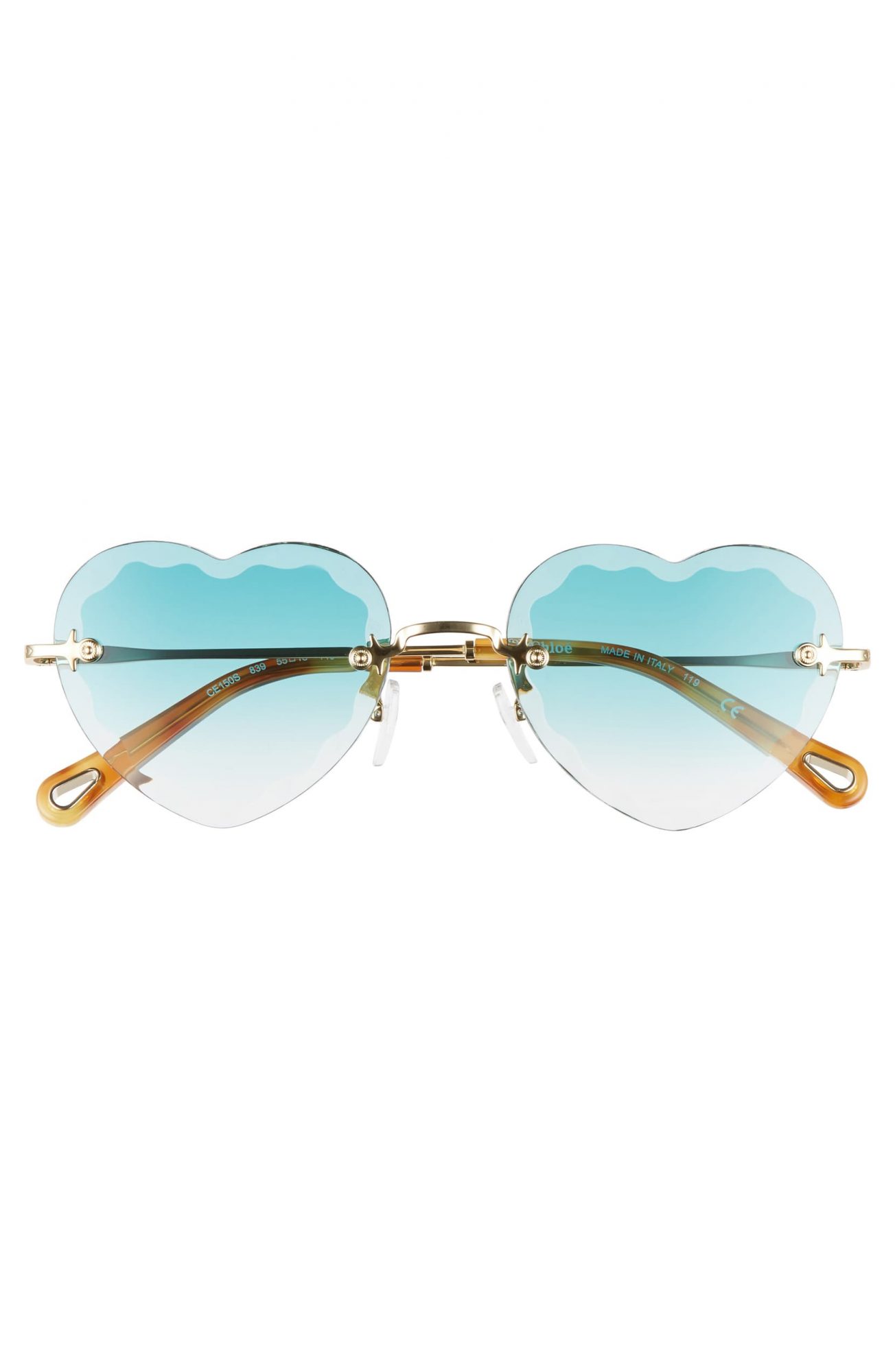 The ultimate splurge.
6Rad + Refined Arrow Heart Sunglasses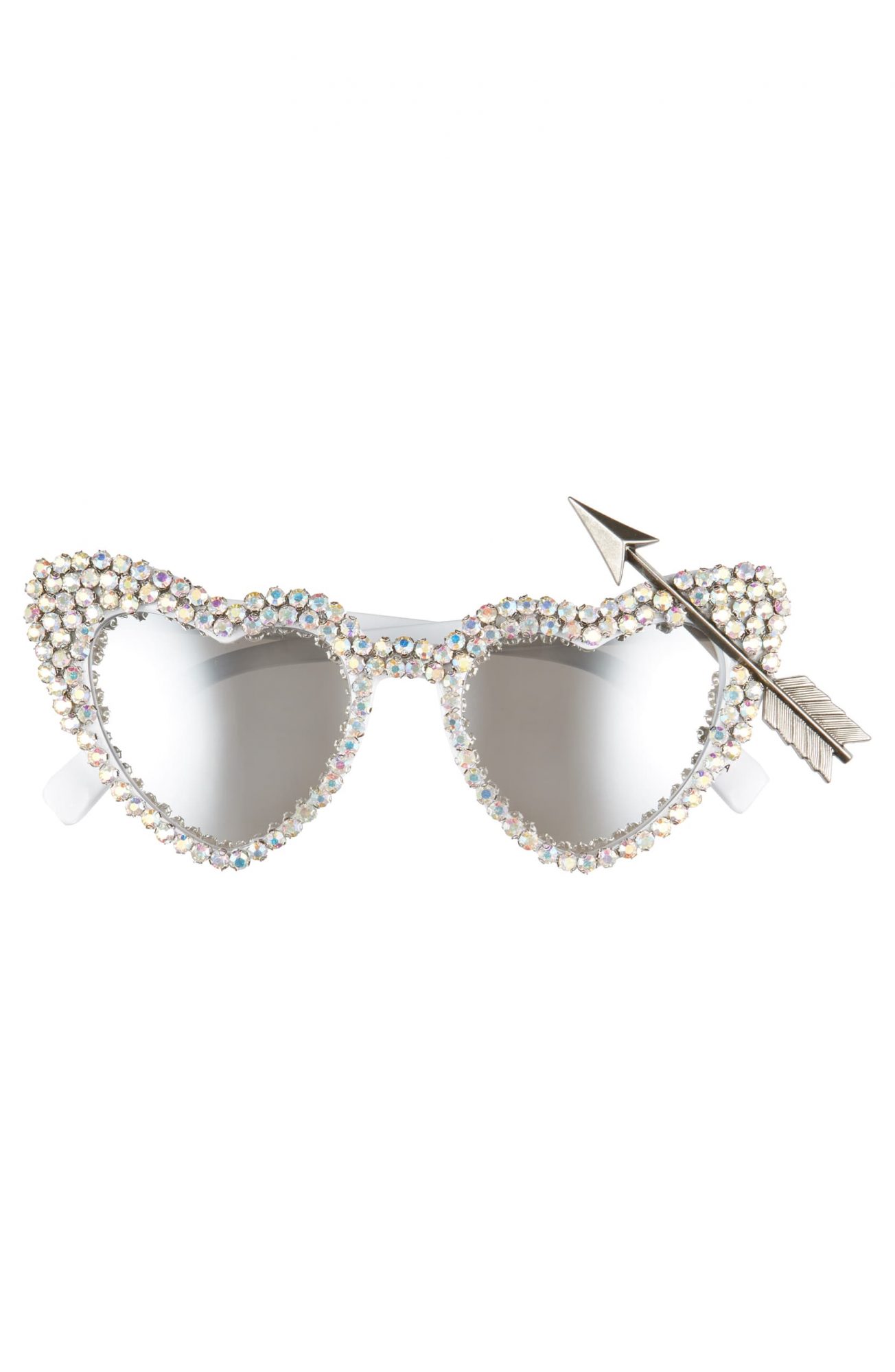 Make a major statement with this rhinestone-studded pair.
7 Babiators 43mm Blue Series Polarized Heart Shaped Sunglasses
The white and purple color combo has a very mod, '60s feel.
8H&M Heart-Shaped Sunglasses
If you're looking for a more subtle, understated pair, this one's for you.
9American Eagle Heart Sunnies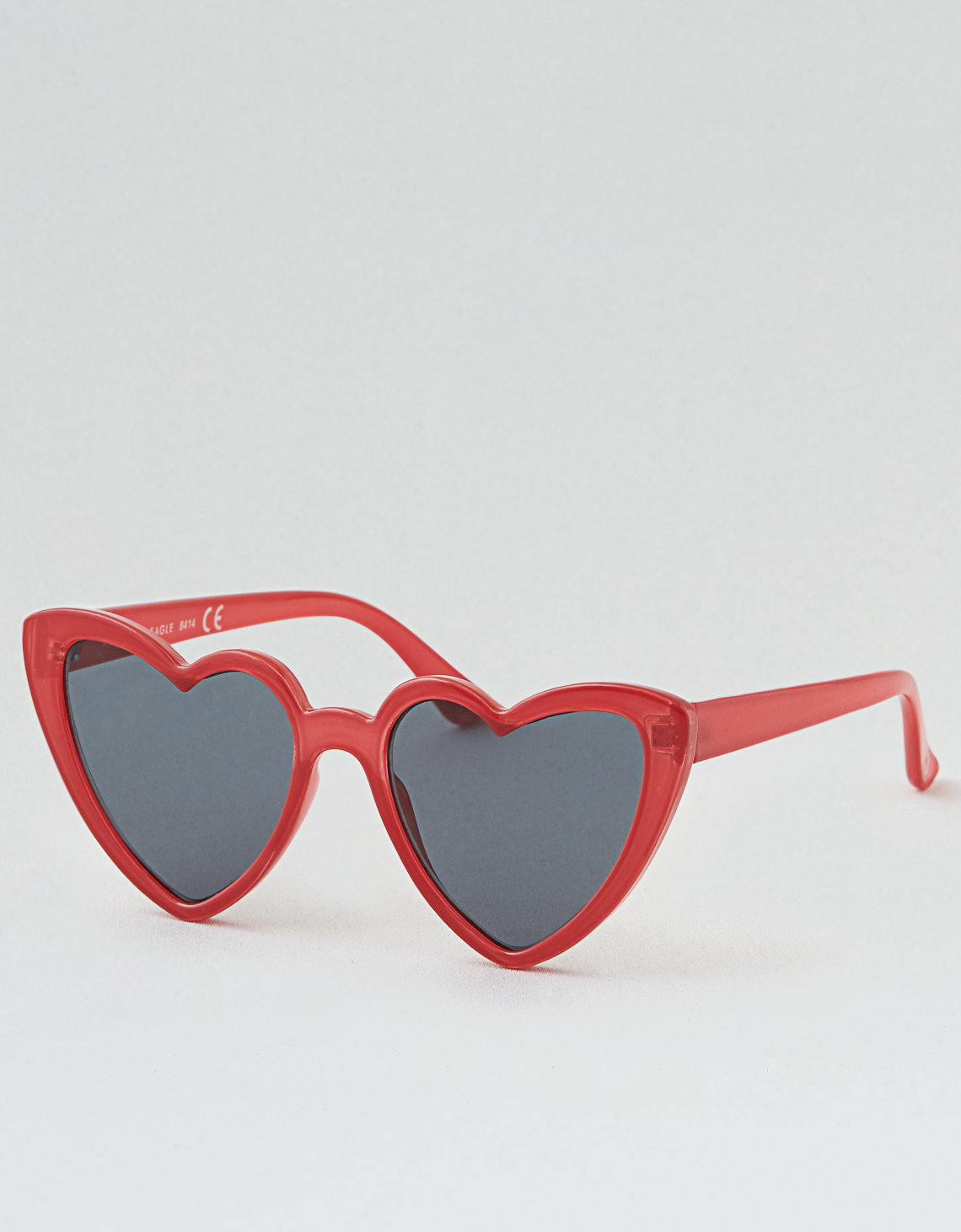 Classic red heart-shaped sunnies are a summer staple.
10 Claire's Heart-Shaped Brow Sunglasses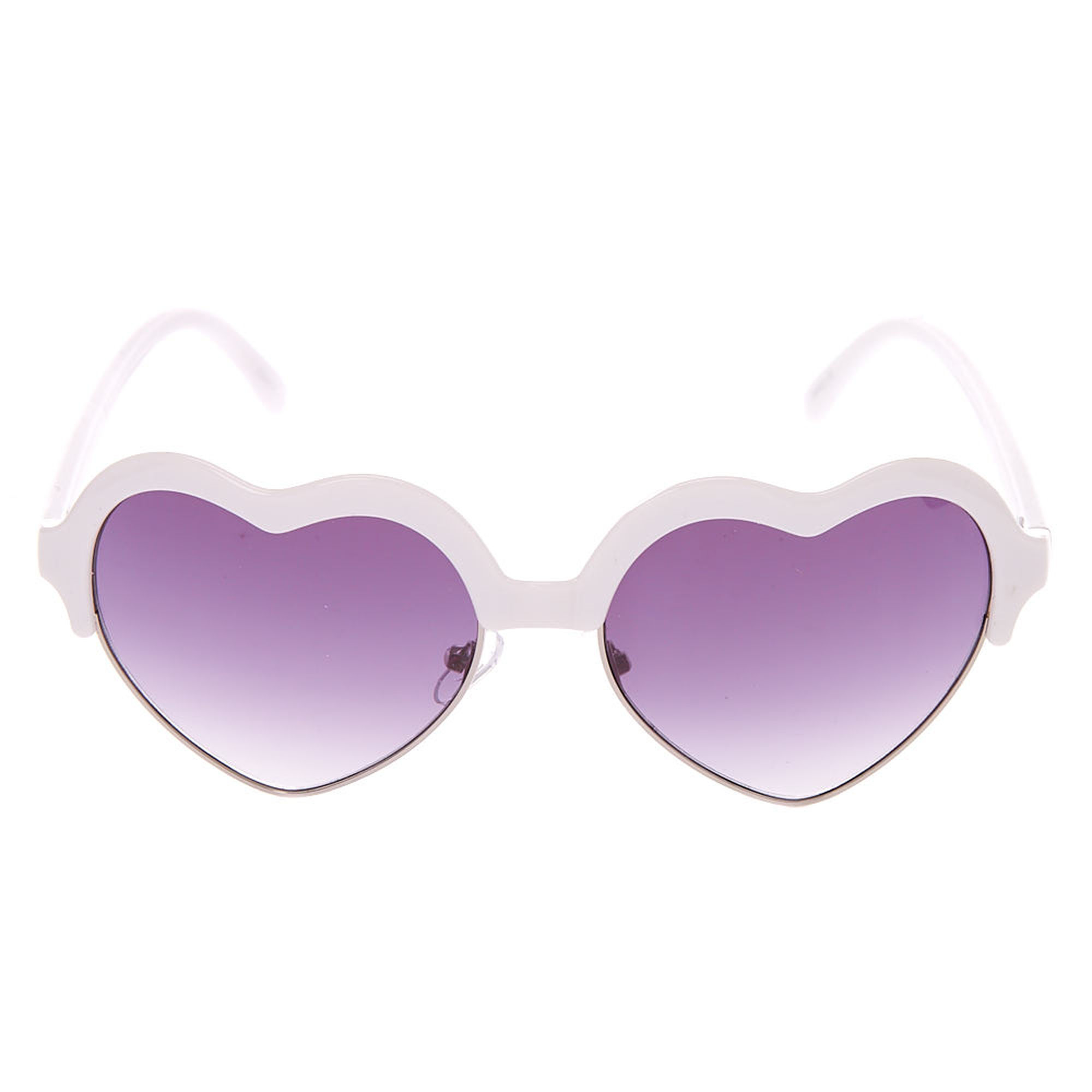 So cute.
11Old Navy Heart-Shaped Wire Frame Sunglasses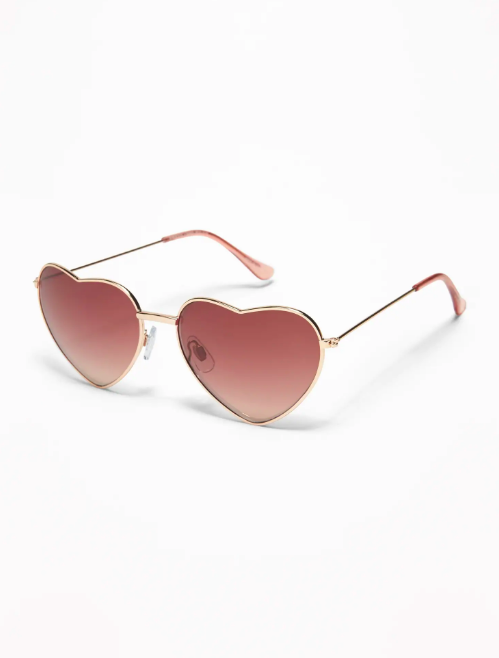 The gold rim makes these totally glam.
12Quay Australia Heartbreaker Sunglasses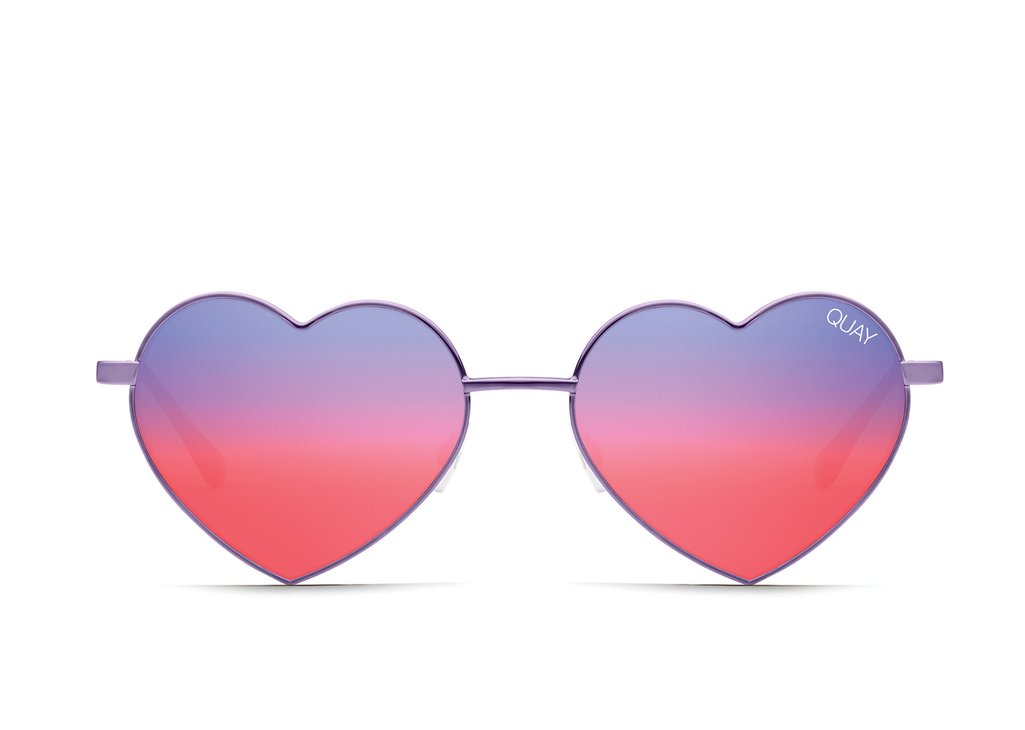 We can't get enough of this two-toned pair.
13J.Crew Heart-Shaped Sunnies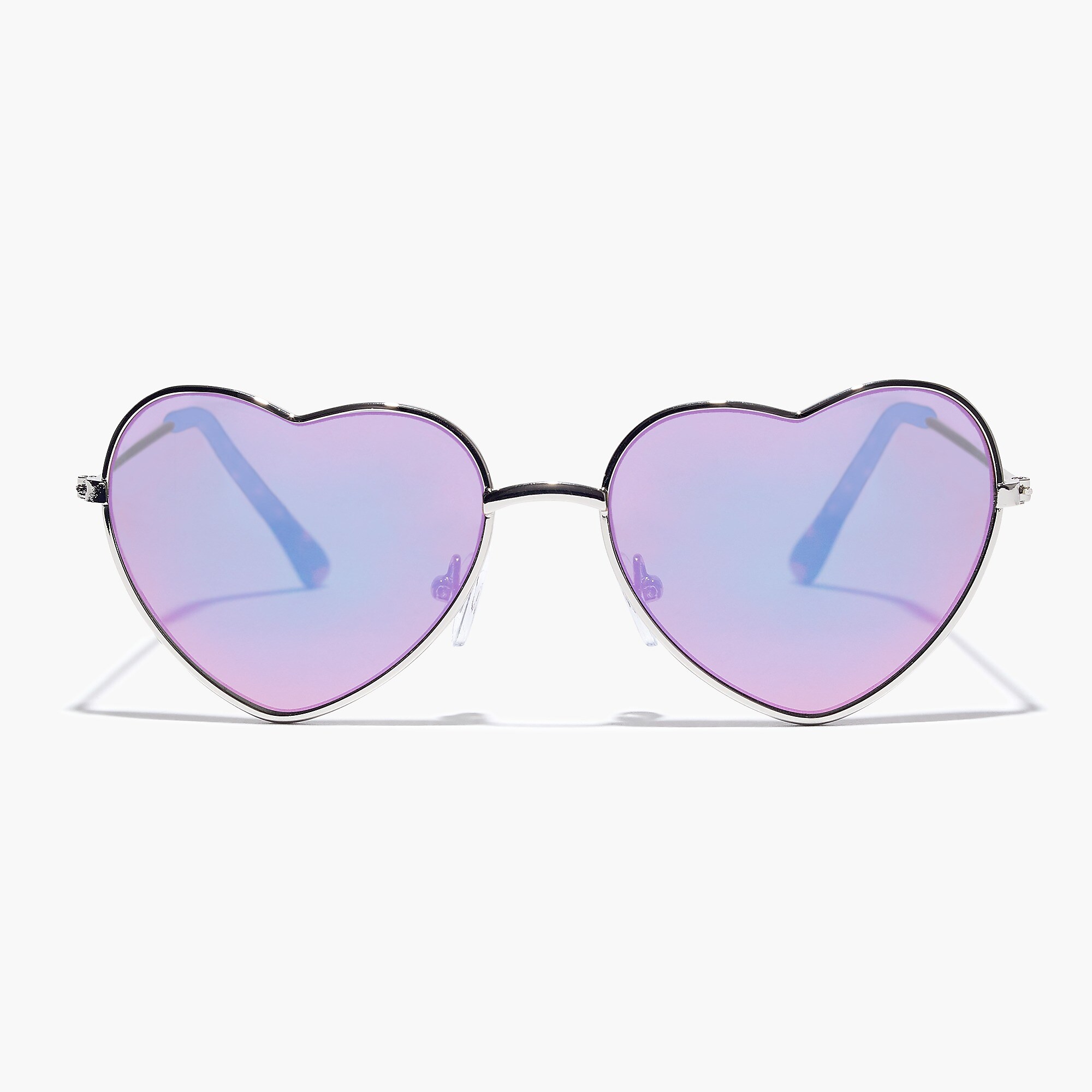 Totally groovy.