These hilarious heart-shaped pizza fails remind us that it's the thought that counts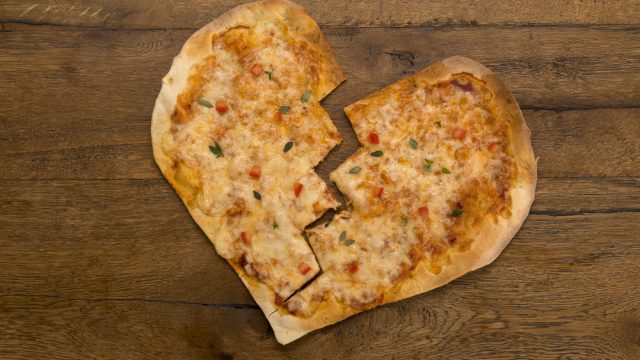 No matter how wonderful your plans are, something can always go wrong. At least, that's what happened to these poor pizza-loving romantics who wanted to give the delicious gift of a heart-shaped pizza to their someone special. Various pizza restaurants scrambled to meet the Valentine's Day demands for specifically-shaped pizza. And a few of their pizzas didn't exactly turn out as planned.
People started sharing pictures of the pizzas they were delivered. And their pictures are worth a thousand words. To be fair, all of these pizzas still look delicious. And with the high demand for the product, it's only natural that a couple would turn out, well, less-than perfect.
Some of the pizzas didn't survive the journey to their recipients well.
And others just looked like they had a piece missing. false false
Still others didn't look all that much different from a regular pizza.
https://www.instagram.com/p/BQg8YqdBb5o
https://twitter.com/udfredirect/status/831710109629894656
And some of these pizzas had no idea what they wanted to be when they grew up.
https://twitter.com/udfredirect/status/831689744153063424
https://twitter.com/udfredirect/status/831636052020457472
Maybe the best, though, was this pizza that reddit user chopped_broccli posted. The very self-aware pizza makers included an apology for their less-than-perfect results.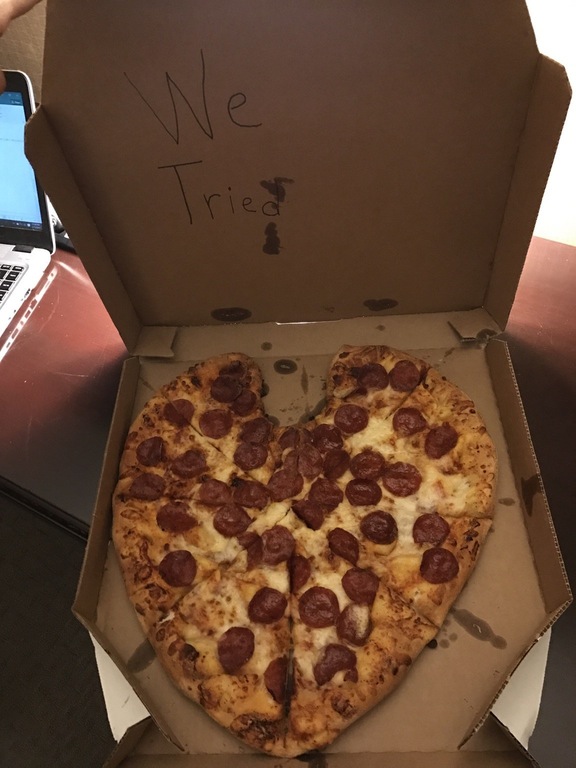 Luckily, pizza tastes good no matter what shape it comes in. Of course, your pizza may not have been exactly what you were hoping for on Valentine's Day. But remember (as you continue to chow down on the yumminess), it's the thought that counts.
h/t Mashable