These 8 healthy desserts for Halloween are all treat, no trick
When you're a kid, the scariest part of Halloween is that eccentric neighbor down the road who turns their front yard into a haunted house so scary it makes Hannibal Lecter seem like a cuddly kitten. Adulthood is a different story, though. The most frightening prospect of this favorite fall holiday is the possibility that you'll miss out on all the best sweets it has to offer. You won't just settle for candy corn either (although those are pretty timeless and will always be sickly delicious). You're on the hunt for the kind of Halloween desserts that will send you to the moon and back.
However, being an adult also means you have to think in more detail about what kind of treats you're putting into your body. As much as you want to enjoy a trick-or-treat dessert, you don't want to toss back so much processed sugar that you end up feeling sick and subsequently can't get on with your day. It's all about finding that perfect balance of delicious and kinda-good-for-you. The recipes below will help you get as close to that balance as you can possibly get. Enjoy — and get that costume ready!
1. Pumpkin Bundt Cakes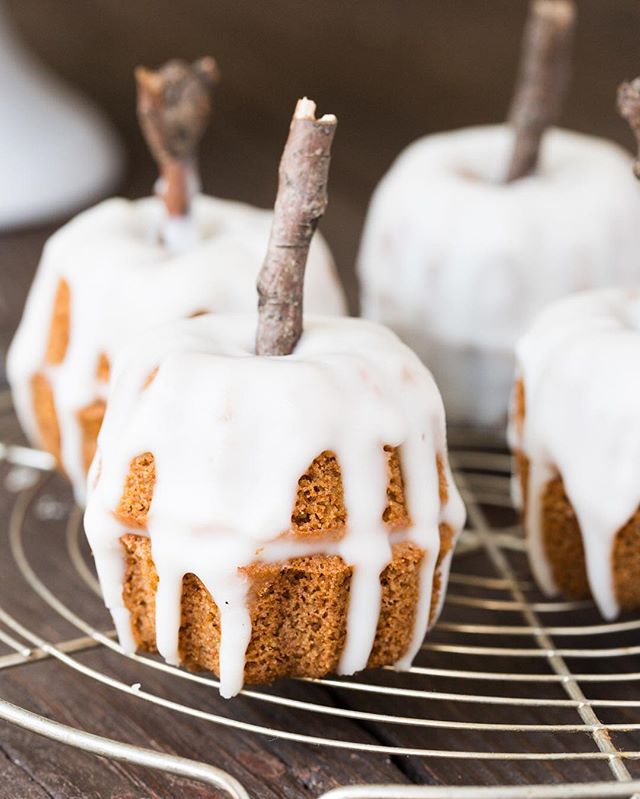 These guilt-free, totally paleo treats from The Urban Poser are guaranteed to answer your sweet tooth while keeping your stomach happy. This recipe is a twist on their previous pumpkin bread recipe. Make it without the chocolate chips and use a bundt pan. Don't forget to get yourself some creepy broomsticks to insert in the top.  Yep, it's starting to feel like Halloween now.
2. Caramel Apple Coconut Macaroons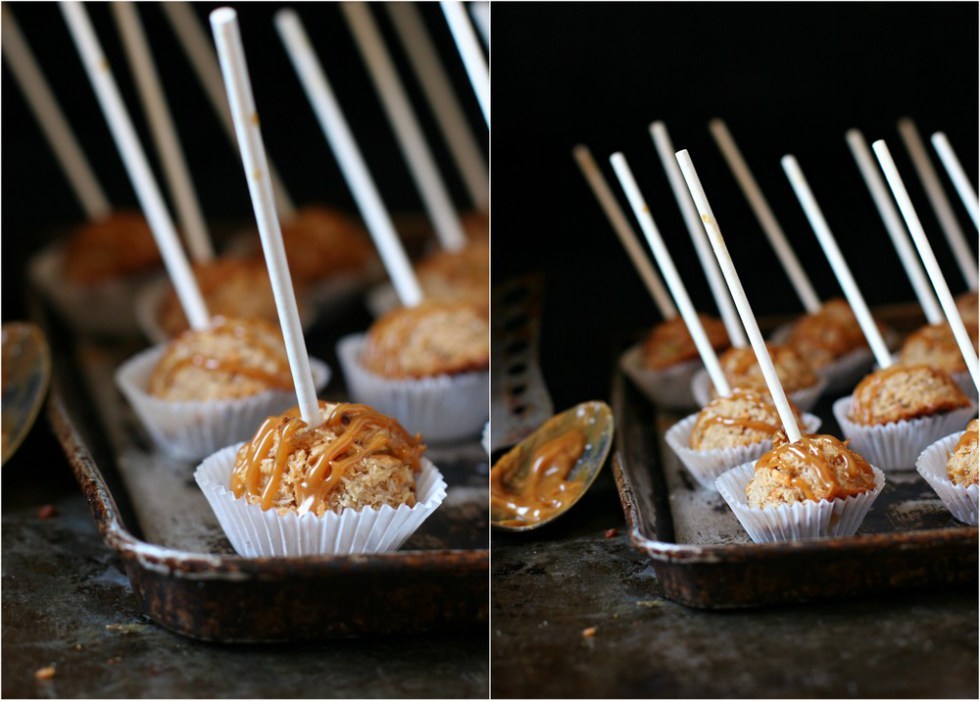 Here's another winner from The Urban Poser. Made with only natural ingredients and no refined sugars whatsoever, these macaroons are a classy way to enjoy Halloween. You can definitely spice them up with some spooky decorations, so let your imagination run wild. (We're thinking some more creepy broomsticks?) Or, you know, just let the caramel speak for itself.
3. Death By Chocolate Bloody Berry Smoothie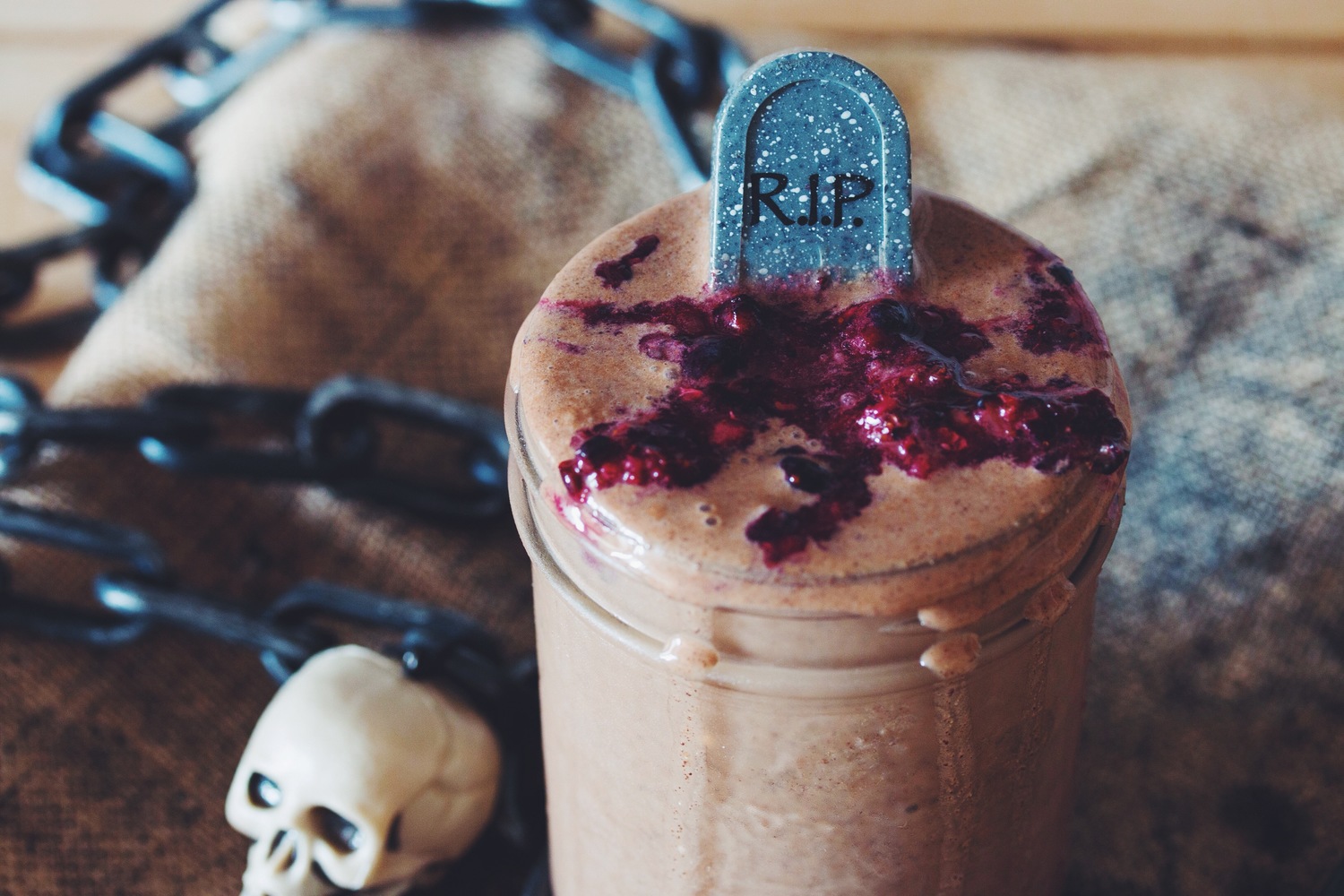 This uber-healthy vegan shake is made with fresh ingredients — cacao, almond butter, medjool dates, and banana — that will boost your energy levels while also satisfying your sweet tooth. Plus, look at how Halloween appropriate it is! Hot For Food Blog gives you the chance to make the most perfect smoothie of your adult life. All it takes is a few minutes to blend it up. Halloween morning has never been more fun.
4. Bloody Caramel Apples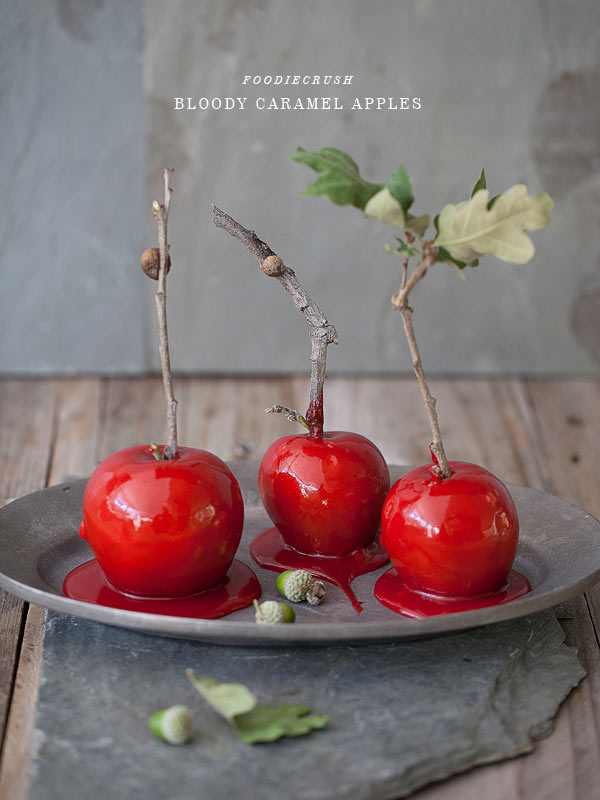 We might as well continue down the spooky, bloody dessert path. Foodie Crush shows you how to make the most elegant candy apples you'll ever eat in your natural born life. Granted, condensed milk isn't the healthiest thing to eat, but hey, it's Halloween. You're already whipping out the organic apples, so live a little.
5. Pumpkin and Cream Cheese Roulade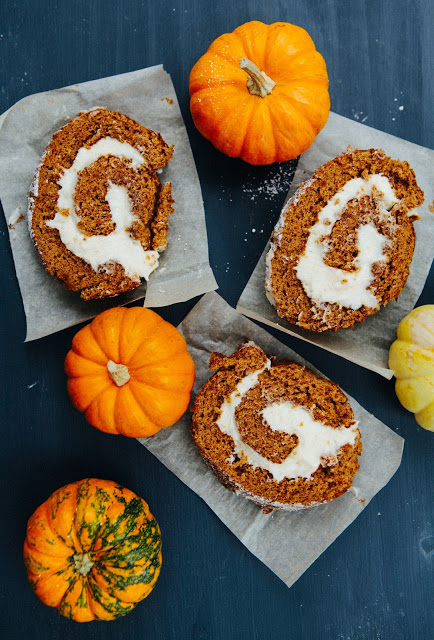 Pumpkin, pumpkin, and more pumpkin. The only way to make this Halloween-friendly ingredient better is by adding some cream cheese. Hummingbird High gives you a super easy recipe with the simplest of ingredients. The end result loos so pretty your friends might think you cheated and brought it home from the bakery.
6. Chocolate Peanut Butter & Jelly Cups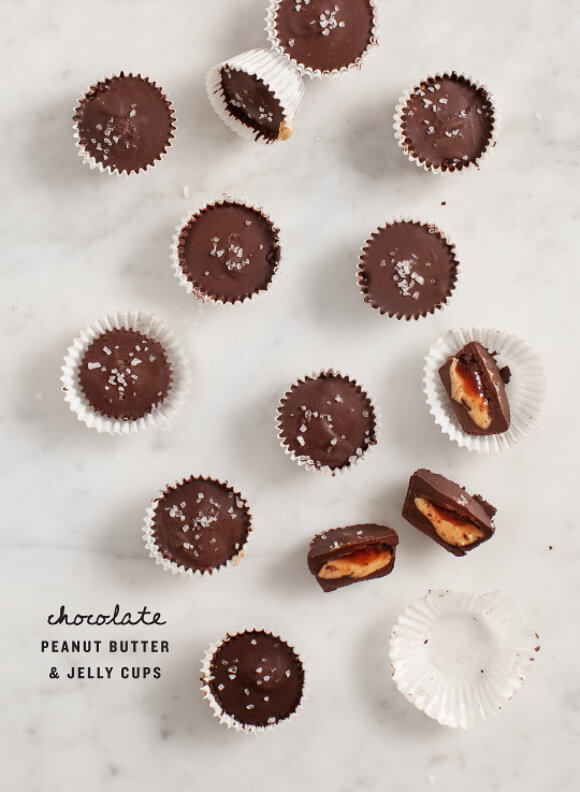 Think of these little numbers as grown-up Halloween snacks that pay homage to your childhood. Love and Lemons puts a lovely twist on your favorite lunchbox sandwich, turning these seemingly simple chocolates into a brown-and-orange treat that's perfect to serve to your adult friends while all the kids dig through the candy corn bucket. They're vegan and gluten-free, so eat up!
7. Cashew Chocolate Chip Cookie Bars
These chewy, rich treats from Food Doodles are vegan and raw. No baking required. And only 5 ingredients! The naturally orange and brown colors will allow these healthy goodies to blend in easily with any Halloween dessert feast you're putting together.
8. Peanut Butter Monster Munch Halloween Party Mix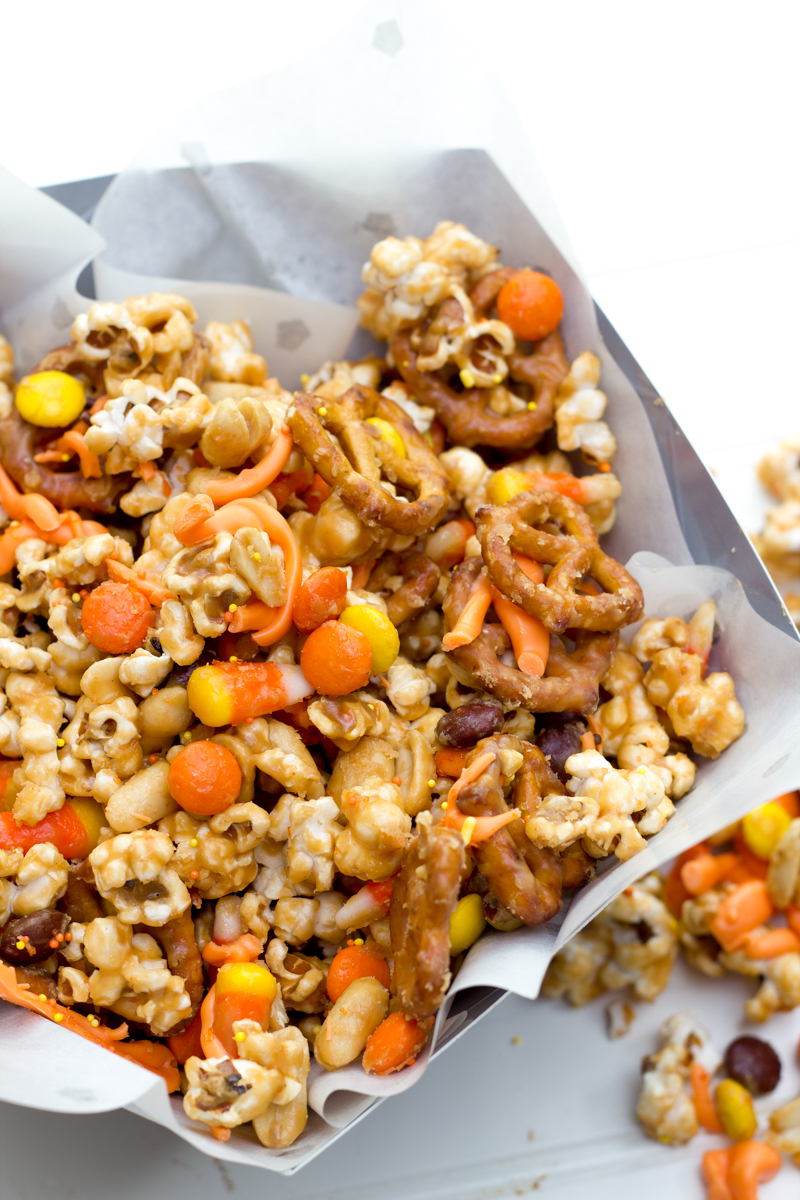 You have full control over how naughty or nice you want this party mix to turn out. Wholefully sets you up with the outline — peanut butter, pretzels, popcorn, candy corn. Choose what you want to take away or add, and go nuts!
All treats and no tricks here, people!