9 healthy dinners that don't actually taste "healthy"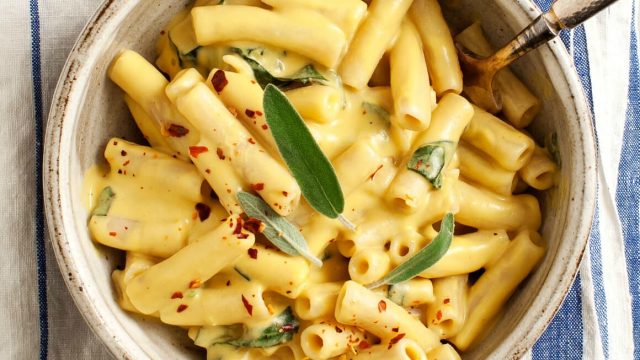 Food isn't worth our time if it doesn't excite us. We're constantly trying to find new and improved ways to spice up the food that ends up on our plates, because as important as it is to nourish our bodies, we deserve to have a little fun doing it. Even if we're trying to be as healthy as possible, the last thing you want to eat for dinner is something that tastes like bland rice cakes. But remember, it's 2016, and there are countless food blogs out there that have mastered the art of healthy cooking and out-of-this-world flavors.
From creamy vegan pasta to homemade lasagna, the following recipes are bound to excite you, and they're guaranteed to fuel your body with all the goodness it needs to be a world-class boss. Some dishes are quick and easy, but there are a few that require a bit more time. Don't shy away from the latter. Set aside a night or two for the lengthy features when you're not in a rush, because the payoff is totally worth it. Get ready to feel completely spoiled while your body gets fully nourished — yep, it's possible.
Here are nine healthy dinners that don't actually taste healthy.
1. King Ranch Chicken Flautas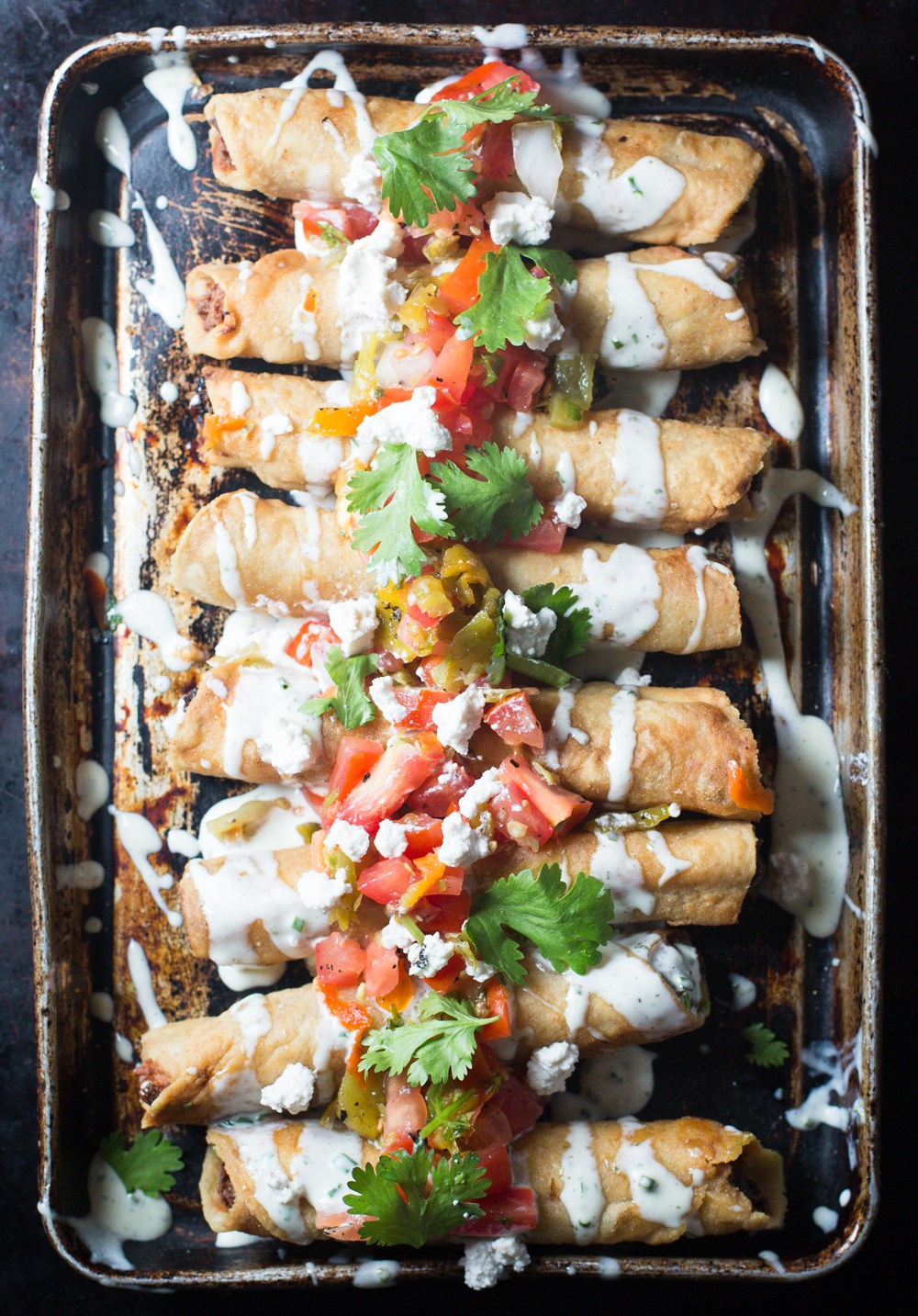 No grain, no gluten, no sugar, and no dairy — but you'd never guess it when you look at these delicious flautas, and you'd especially not guess it when you take your first bite. The Urban Poser has found a way to bring you a crunchy, flaky Mexican dish (with instructions on how to make homemade tortillas) that's packed with veggies and other-worldly flavors. Don't worry, this recipe is safe for newbs to try out.
2. Curried Red Lentil Sweet Potato Stew
You know those nights when you're just craving greasy takeout from your local curry joint? Well, you don't have to lust after that preservative-filled stuff anymore, because Love and Lemons teaches you how to make a delectable curry that's packed with fresh veggies. You'll get a hefty serving of greens as you enjoy every bite.
3. Macadamia Nut & Maple Roasted Salmon
The crumbled macadamia coating on this salmon makes it seem like you're biting into a sinful, crunchy breading, but don't be fooled. It's a healthy alternative to the heavy carbs that are normally used on fish and chicken. A Pretty Life in the Suburbs makes this recipe easy as can be as well. All you have to do is toss it all in the oven and wait for it to reach perfection.
4. Israeli Couscous Risotto With Peas, Sausage & Parsley Pesto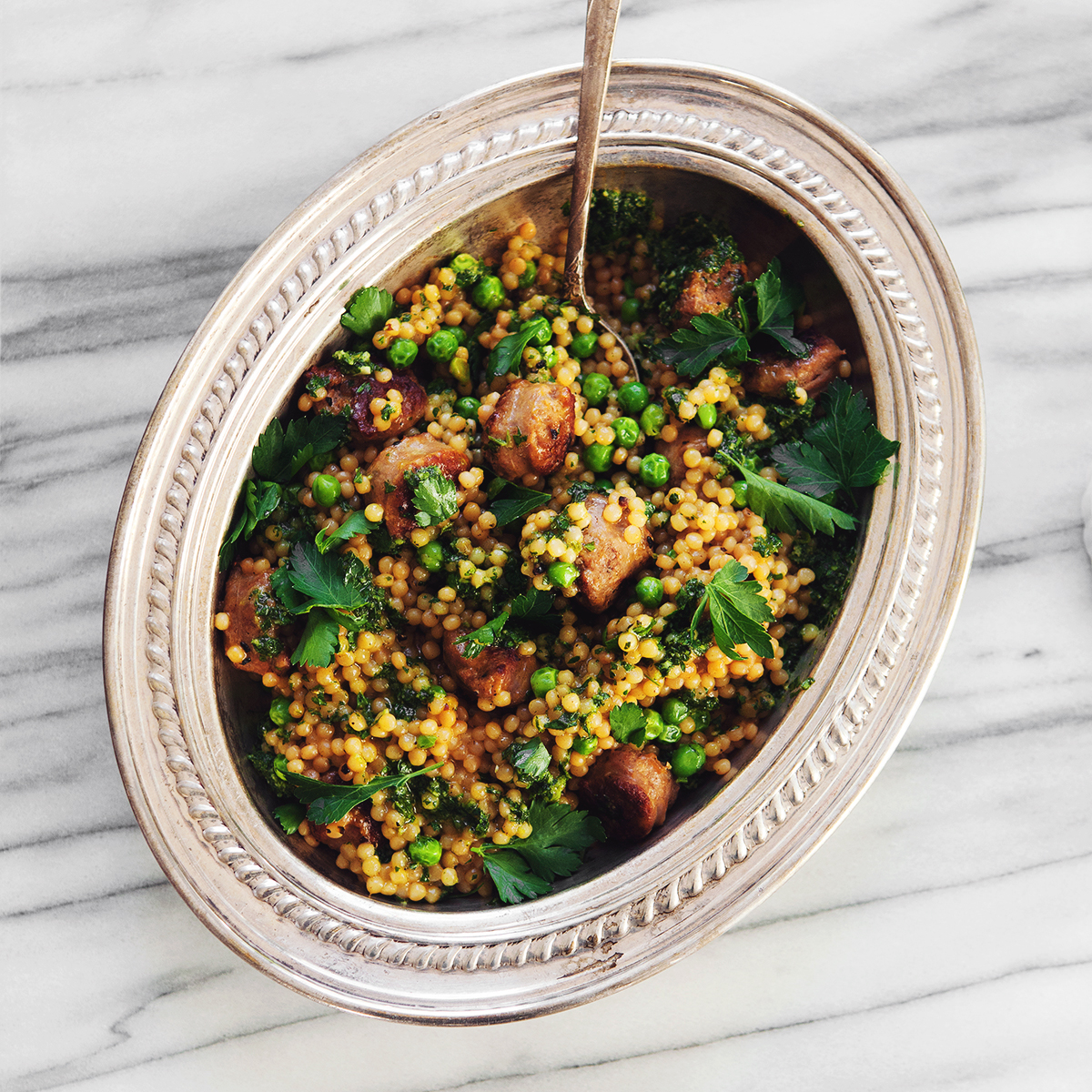 It's like you can smell the herbs just from looking at the picture. Made from fresh veggies, a punchy herb pesto, and cous cous, this dish from A Better Happier St. Sebastian gives you everything — protein, healthy fats, vegetables, and hearty grains. Serve it at your next get together and people will have no idea how healthy it is.
5. Veggie Lasagna With Homemade Noodles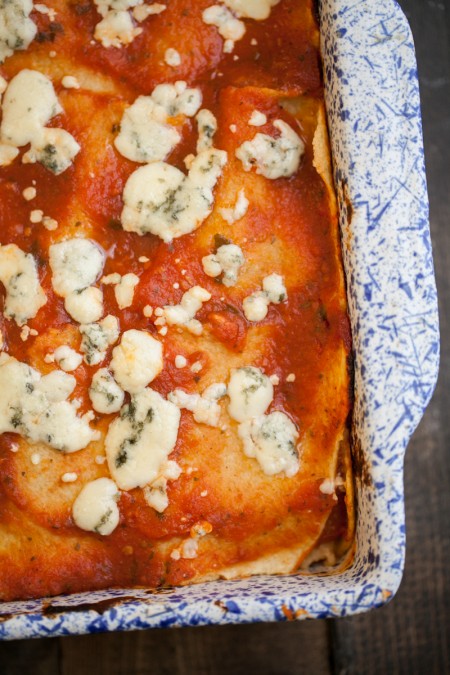 Lasagna is the kind of comfort food that's worth learning how to make from scratch. Naturally Ella walks you through the process of making whole wheat lasagna noodles, so you don't have to buy the packaged stuff from the supermarket that's usually packed with unknown ingredients. Then there are the 5 cups of veggies you toss in to complete the circle of full nutrition. It's a winner, for sure.
6. Pumpkin Penne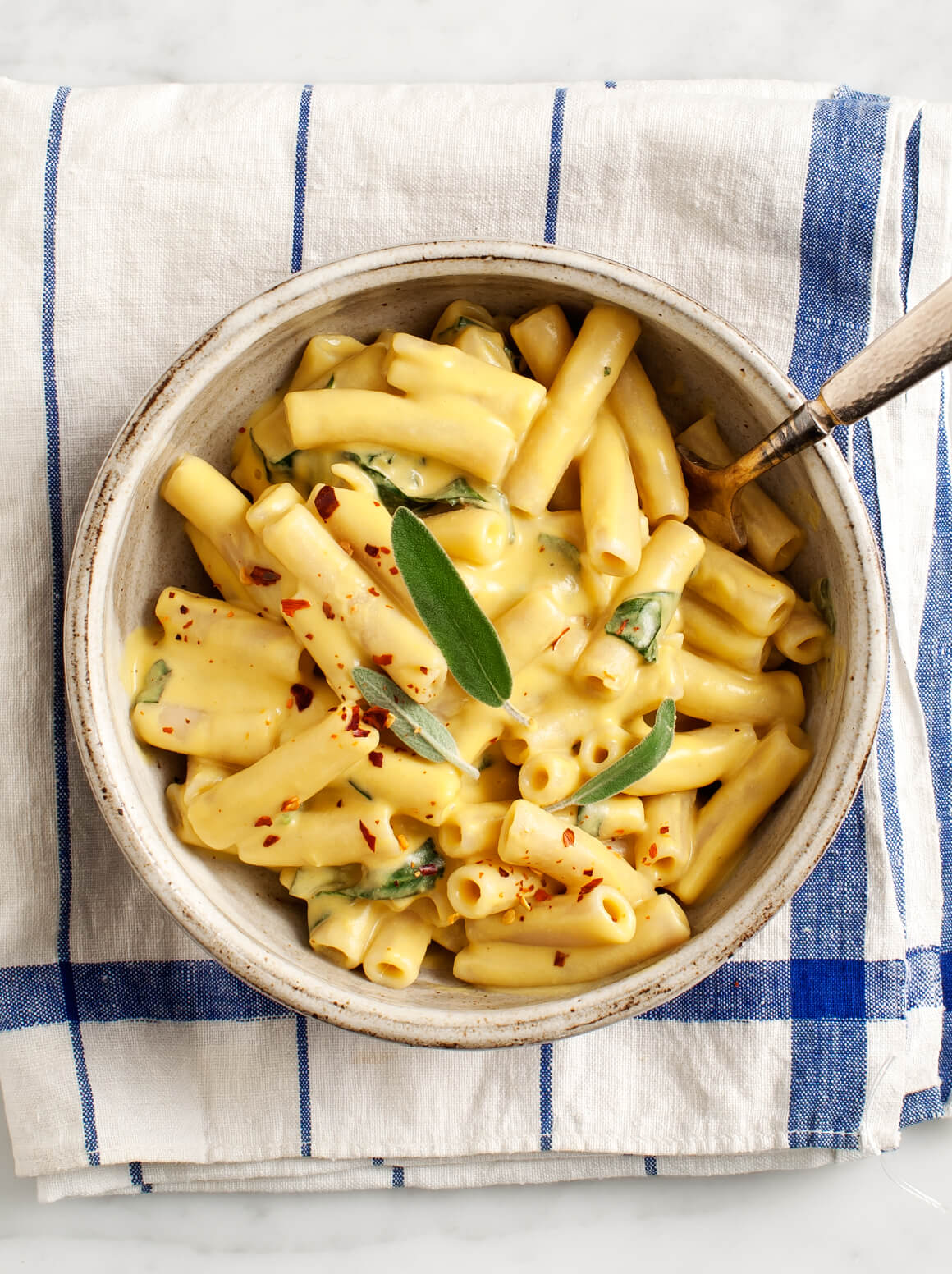 A bowl of creamy pasta is one of the most satisfying thing to have after a grueling day. But all that dairy can be quite heavy, and it can potentially upset your stomach and mess with your digestion. Love and Lemons is to the rescue, though. They've gifted us with a dairy-free, gluten-free recipe for creamy penne made with pumpkin and cashews (veggies and protein, check!). Tasty comfort food at its most efficient.
7. Mushroom Seitan Gyros With Greek Yogurt Tzatziki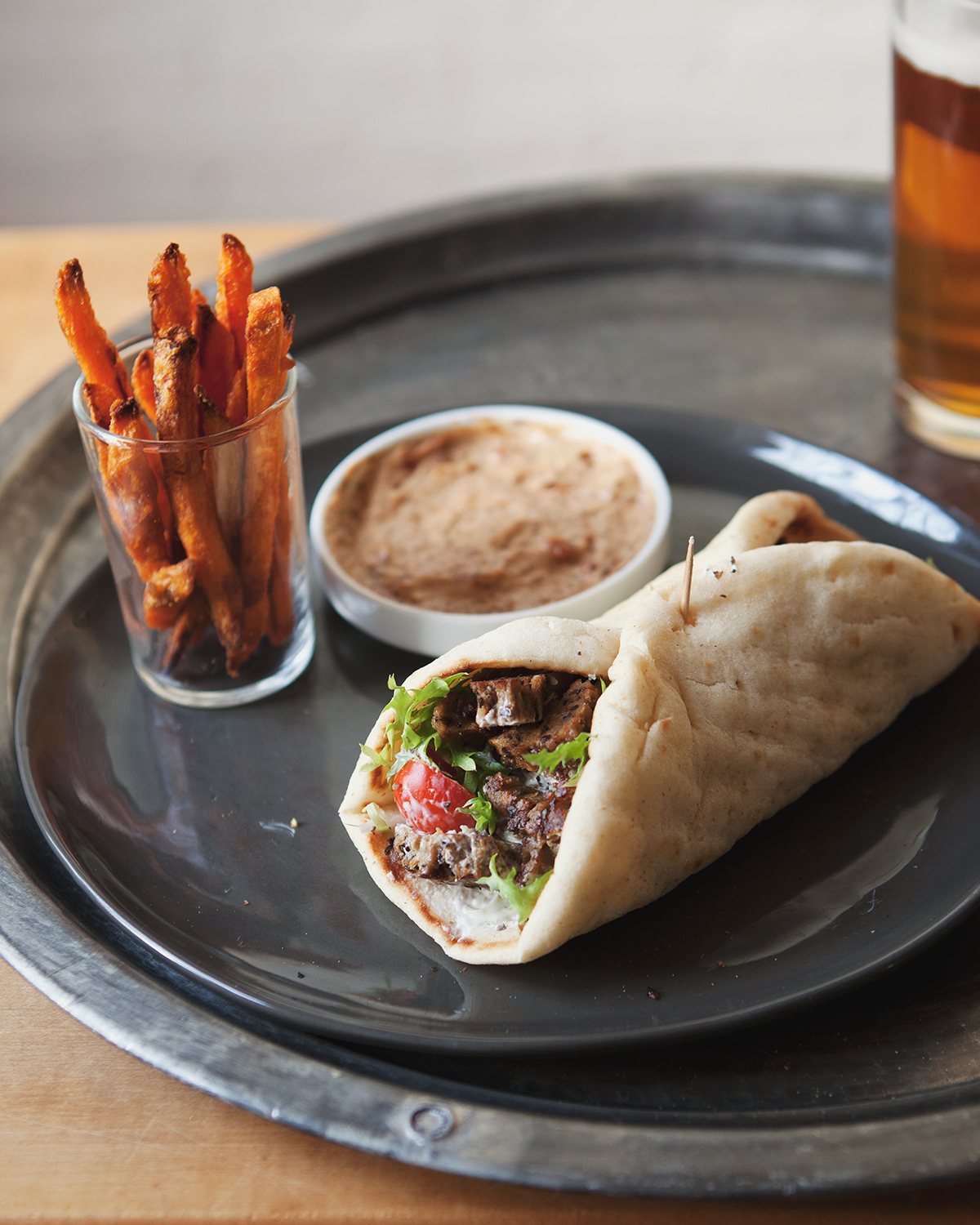 You don't need a hunk of meat to make yourself a gyro so delicious it brings tears to your eyes. A Better Happier St. Sebastian teaches you how to make mushroom seitan as the main filling of this yummy wrap, which is paired with fresh veggies and homemade tzatziki. You can't go wrong with all the fresh vegetarian ingredients.
8. Asian Glazed Orange Chicken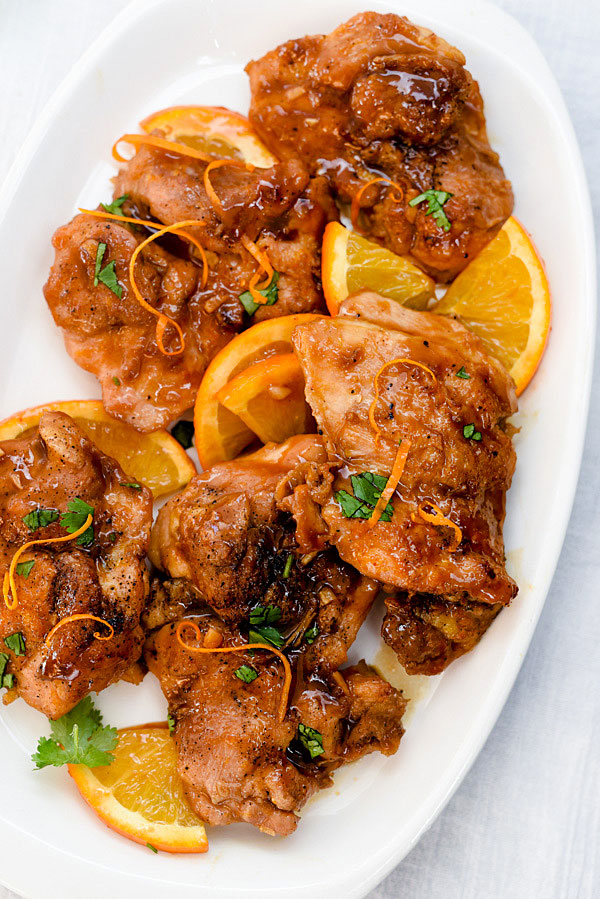 Katy Perry loves orange chicken. That's good enough reason for us to learn how to make it. This orange chicken recipe from Foodie Crush contains nothing but natural ingredients, like freshly squeezed orange juice, garlic, and ginger. The Asian flavors from the hoisin sauce and Sriracha make it an irresistible dish that will make you wonder why you ever ordered lukewarm delivery orange chicken in the first place.
9. Roasted Red Pepper and Cauliflower Pizzas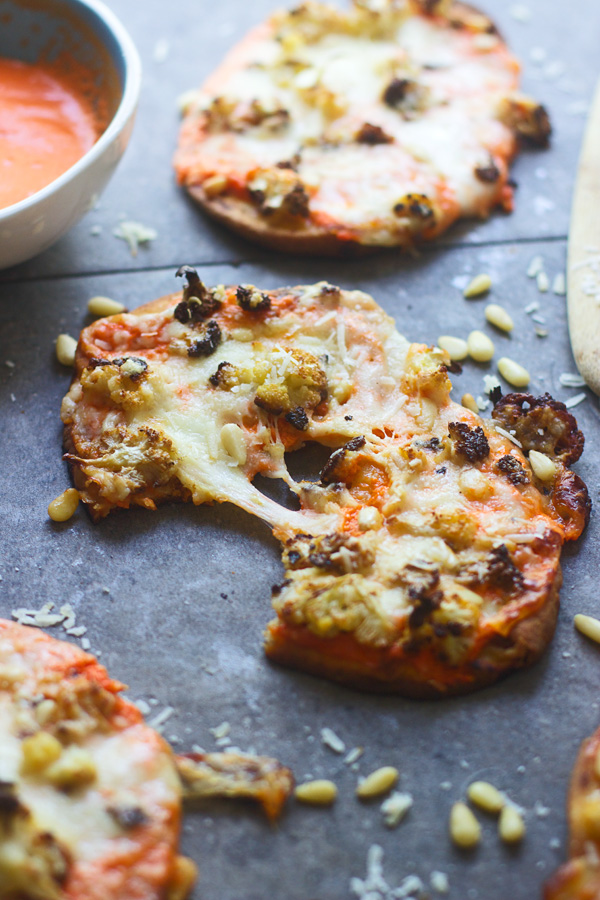 Everybody loves pizza. You deserve to eat all the pizza you so desire. But not all pizza is created equally. Some are greasier than others, but this pizza from Cooking for Keeps is topped with fresh veggies and pinenuts, so there's hardly anything to fault. To make things really easy for yourself, buy some mini naan flatbreads to make multiple little pizzas. Pack the leftovers for lunch tomorrow.