Here are the healthiest sandwiches to order off of Panera's menu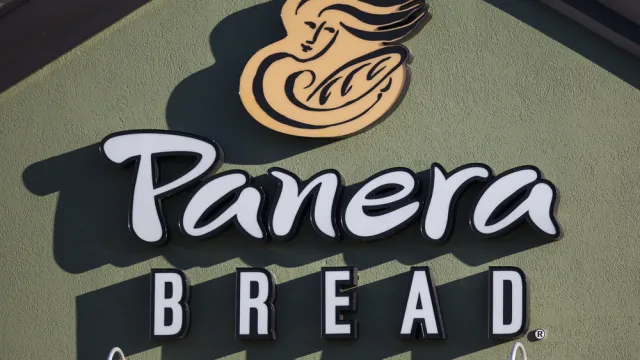 This article originally appeared in CookingLight by Elizabeth Laseter.
With everything from paninis to flatbread sandwiches, Panera's menu plenty of tasty choices. Here's the catch—because of high-fat and high-sodium ingredients, a whole-sized sandwich is far too often a poor choice. If you downsize to a half sandwich, nutrition will stay in check, and with healthy additions such as an apple, baked potato crisps, or half salad, you can have a balanced meal.
Related Article: 5-Ingredient Sandwiches
To keep fat in check, choose sandwiches made with lean proteins such as roasted turkey and tuna, or go meatless and pile on the veggies. If you crave the creaminess of cheese or mayo, try substituting avocado, which is high in healthy fats but much lower in sodium. Lastly, the more basic the bread, the better—whole grain, sourdough, and the sprouted grain bagel "flat" are all nutritionally solid options.
Related Article: 12 Healthy Food Swaps For Your Favorite Refined Carbs
Below you'll find our top sandwich and side choices, but we encourage you to read Panera's full nutrition information (available online) before your next visit.
Healthiest Sandwich Picks at Panera
Tuna Salad Sandwich on Honey Wheat (Half)
Cal: 260 Fat: 8g Sat Fat: 2g Sodium: 550mg Sugars: 6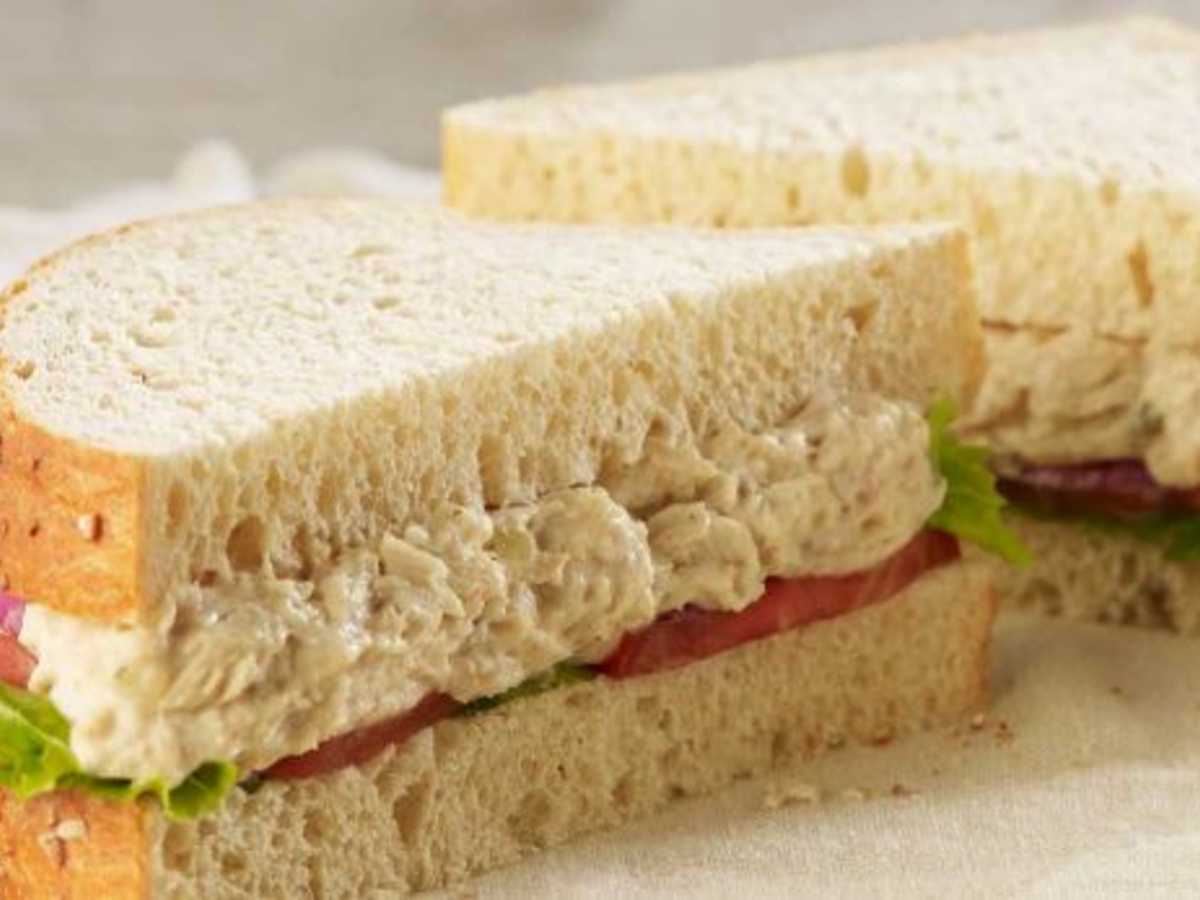 Roasted Turkey & Avocado BLT on Sourdough (Half)
Cal: 270 Fat: 12g Sat Fat: 2g Sodium: 470mg Sugars: 1g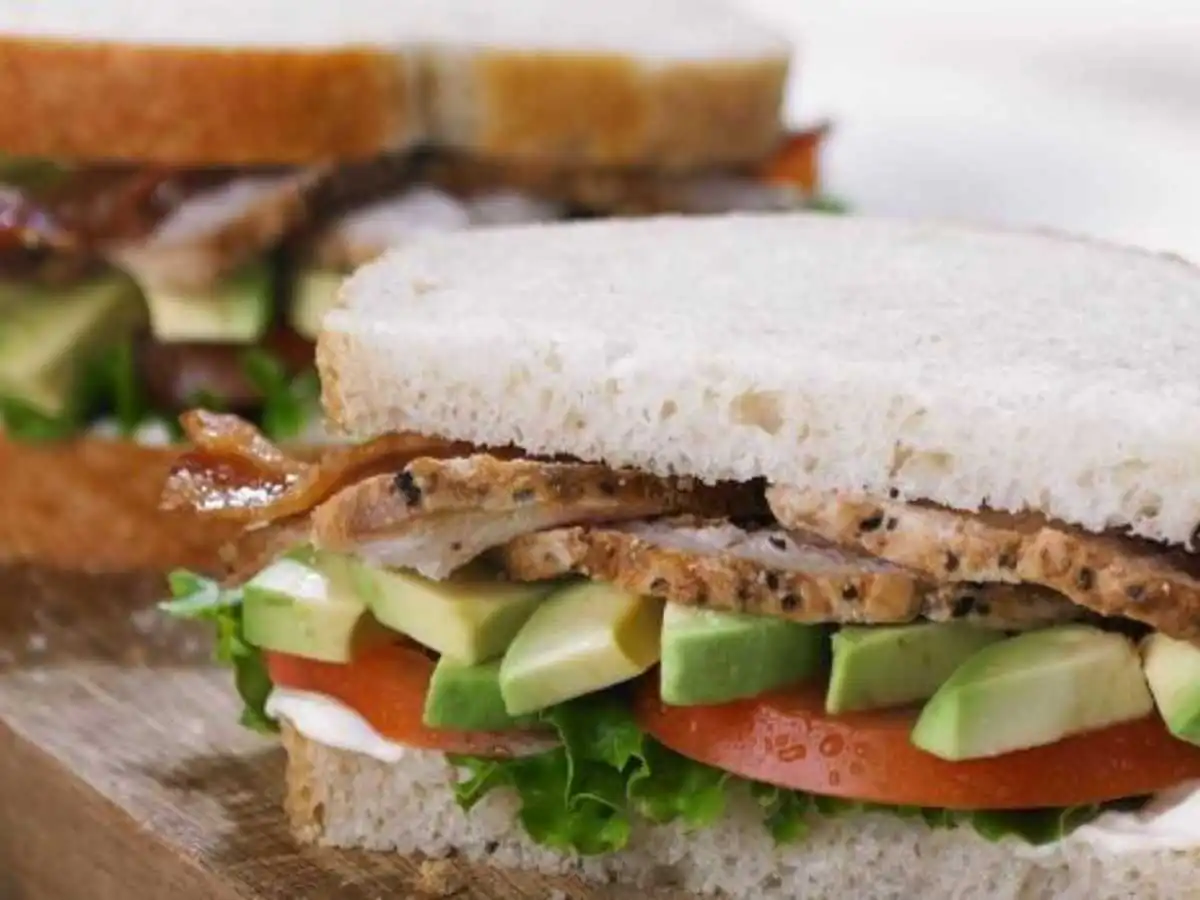 Mediterranean Veggie Sandwich on Tomato Basil (Half)
Cal: 280 Fat: 6g Sat Fat: 1.5g Sodium: 700mg Sugars: 10g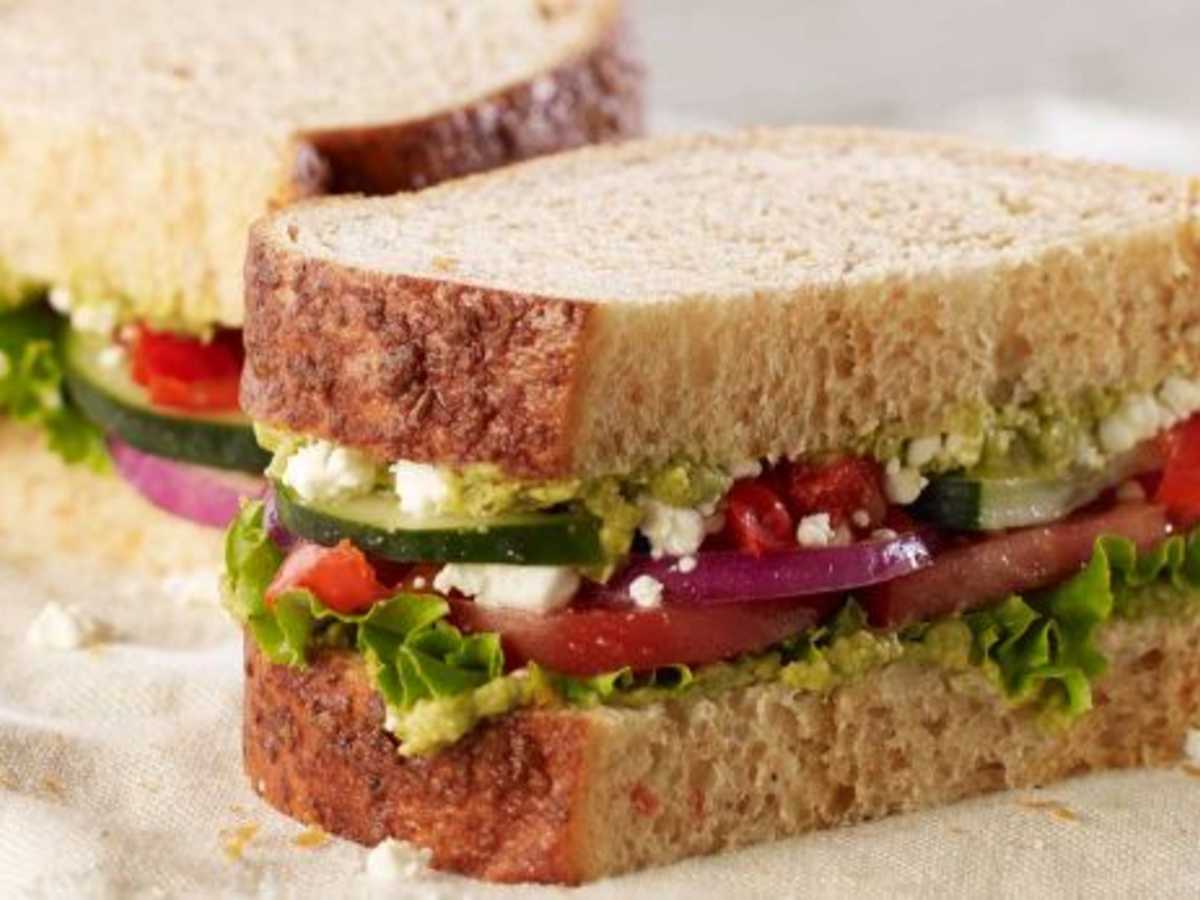 Roasted Turkey & Caramelized Kale (Half)
Cal: 290 Fat: 11g Sat Fat: 3g Sodium: 640mg Sugars: 2g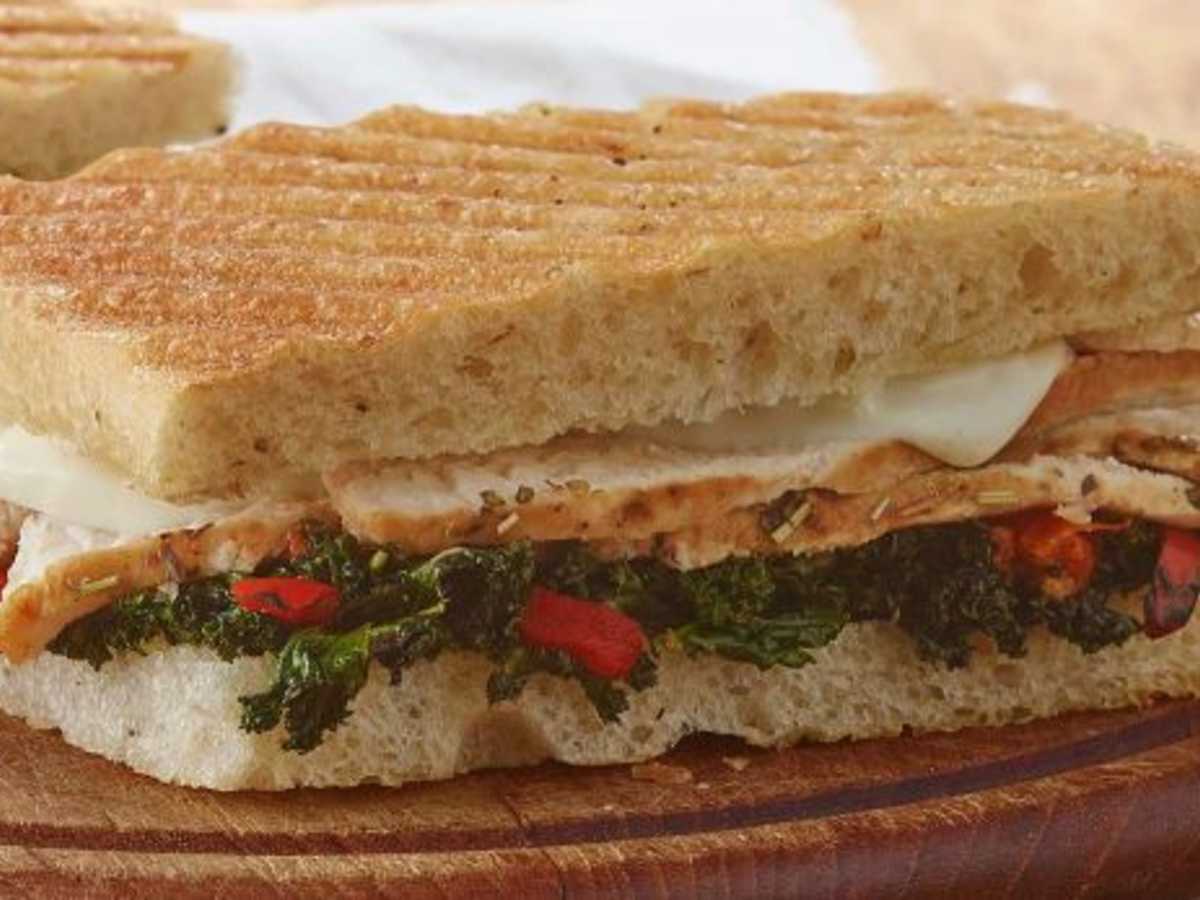 Smart Sides:
Fat Free Poppyseed Dressing (Half-Portion)
Cal: 15 Fat: 0g Sat Fat: 0g Sodium: 45mg Sugars: 2g
1 Apple
Cal: 80 Fat: 0g Sat Fat: 0g Sodium: 21mg Sugars: 15g
Panera Baked Crisps (1 Bag)
Cal: 130 Fat: 2.5g Sat Fat: 0.5g Sodium: 150mg Sugars: 1g