Listen Up: Headbands With Buttons Make Wearing Masks So Much More Comfortable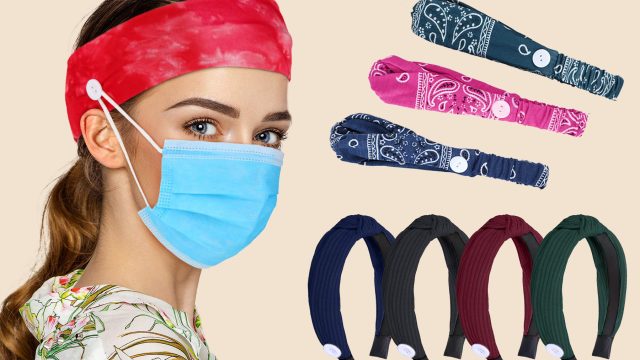 Mask-wearing will likely be part of our lives for the foreseeable future, but that doesn't mean they need to be ugly or feel uncomfortable. Many face masks make our ears hurt from holding up the elastic of our face coverings, so we found a cute and comfy solution: headbands with buttons. And hey, they seriously cool and are now a staple part of our #PandemicFashion. (Seriously, what even is 2020?)
The buttons sewn onto the sides of these headbands secure the mask so your ears aren't doing all the work, and as a result, wearing masks for an extended period isn't uncomfortable. We've found that it also keeps the mask fit much more snug, which makes it an even safer barrier against germs. Knotted headbands were already trendy, and now they can be functional, too. When we're no longer in this pandemic (please) we totally plan to still wear these hair accessories. Here, are some of our favorites:
1. Solid-colored headbands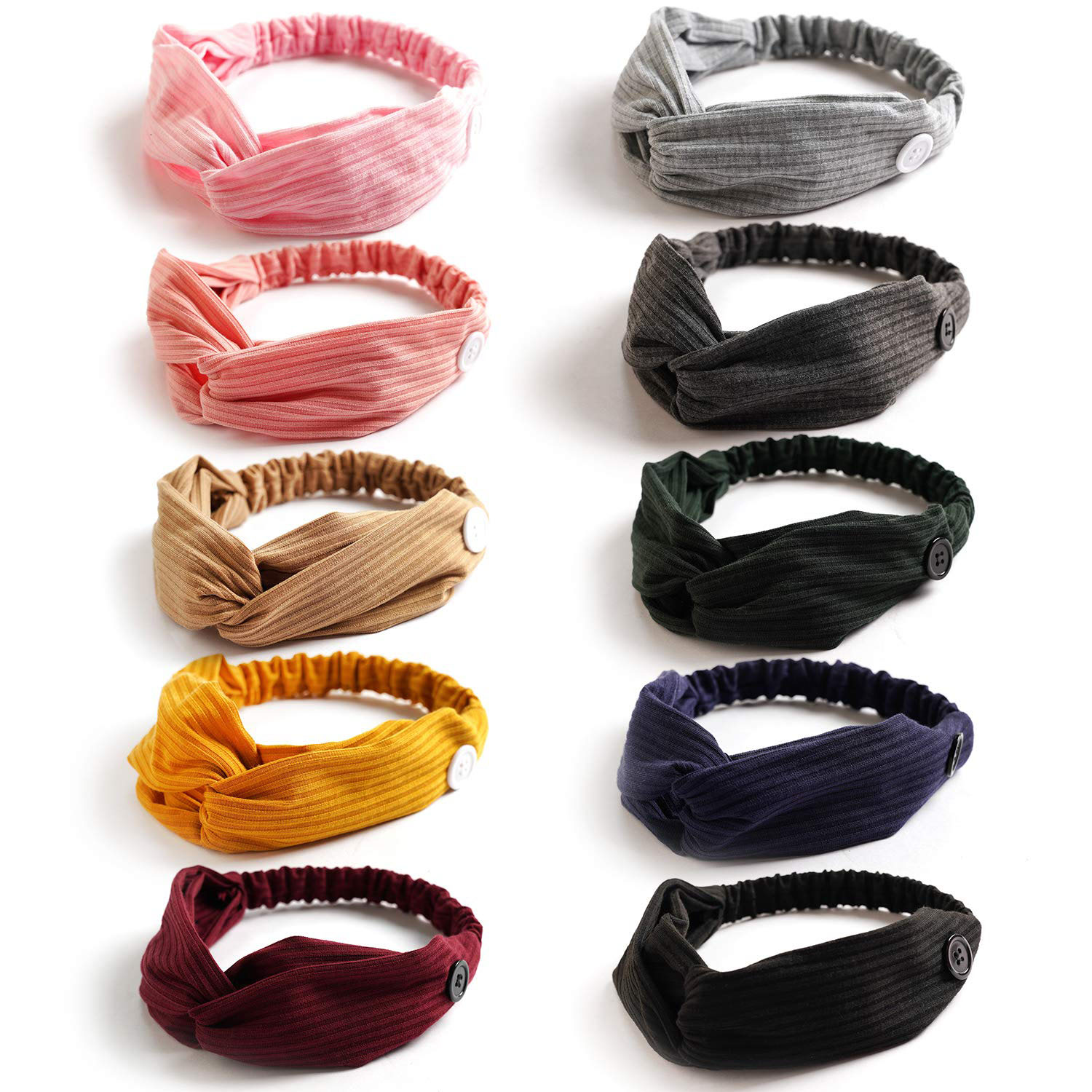 Folora Twisted Criss Cross Elastic Headbands
Shop it
Amazon
This pack of 10 headbands comes in a variety of colors so you can coordinate with whatever your outfit is that day. The cloth is soft and comfy even for all-day wear and you can just throw it in the wash at the end of the day in case it's picked up any germs.
2. Tie-dye cloth headbands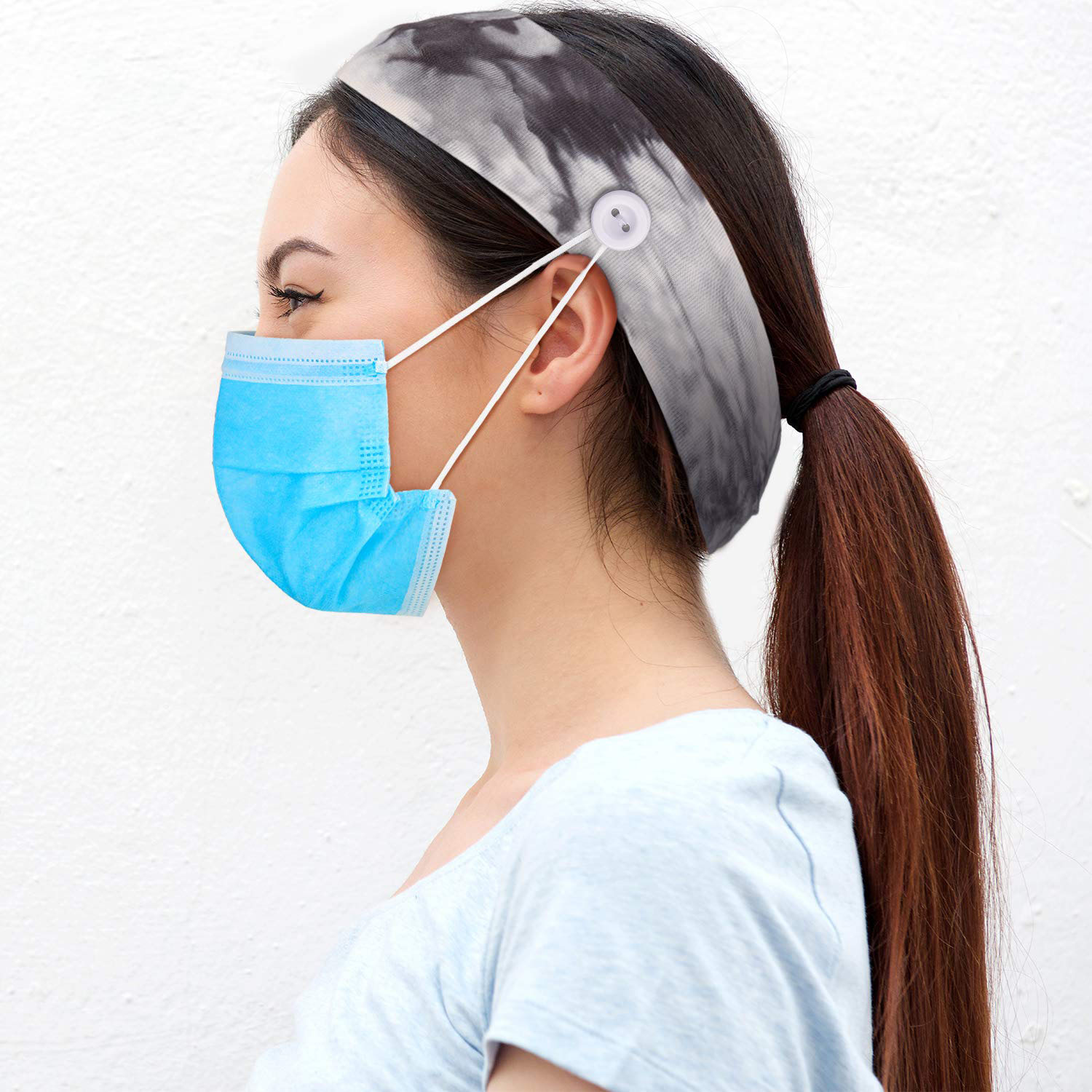 WILLBOND Tie Dye Headband with Buttons
Shop it
Amazon
This playful trend exploded during quarantine, and now you can match your tie-dye loungewear sets to your handy hair accessory. This set of eight comes in a bunch of colors to mix and match with all your outfits.
3. Floral cloth headbands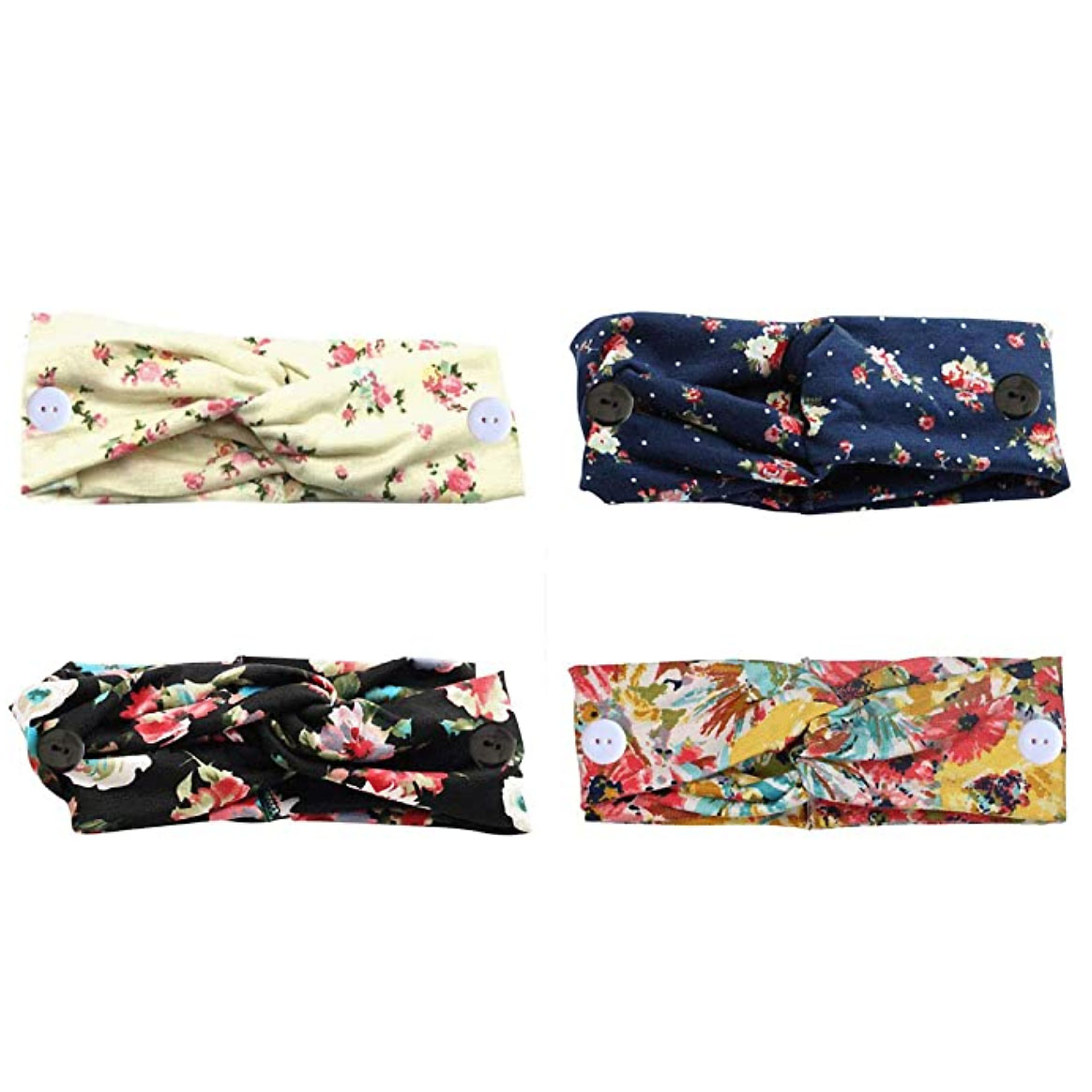 Sarfel Boho Headbands with Buttons
Shop it
Amazon
Florals for fall? That is kind of groundbreaking. This brand sells several patterns in packs of four: There's a floral pack, a tropical floral pack, a solid color pack, and a tie-dye pack.
3. Paisley Headbands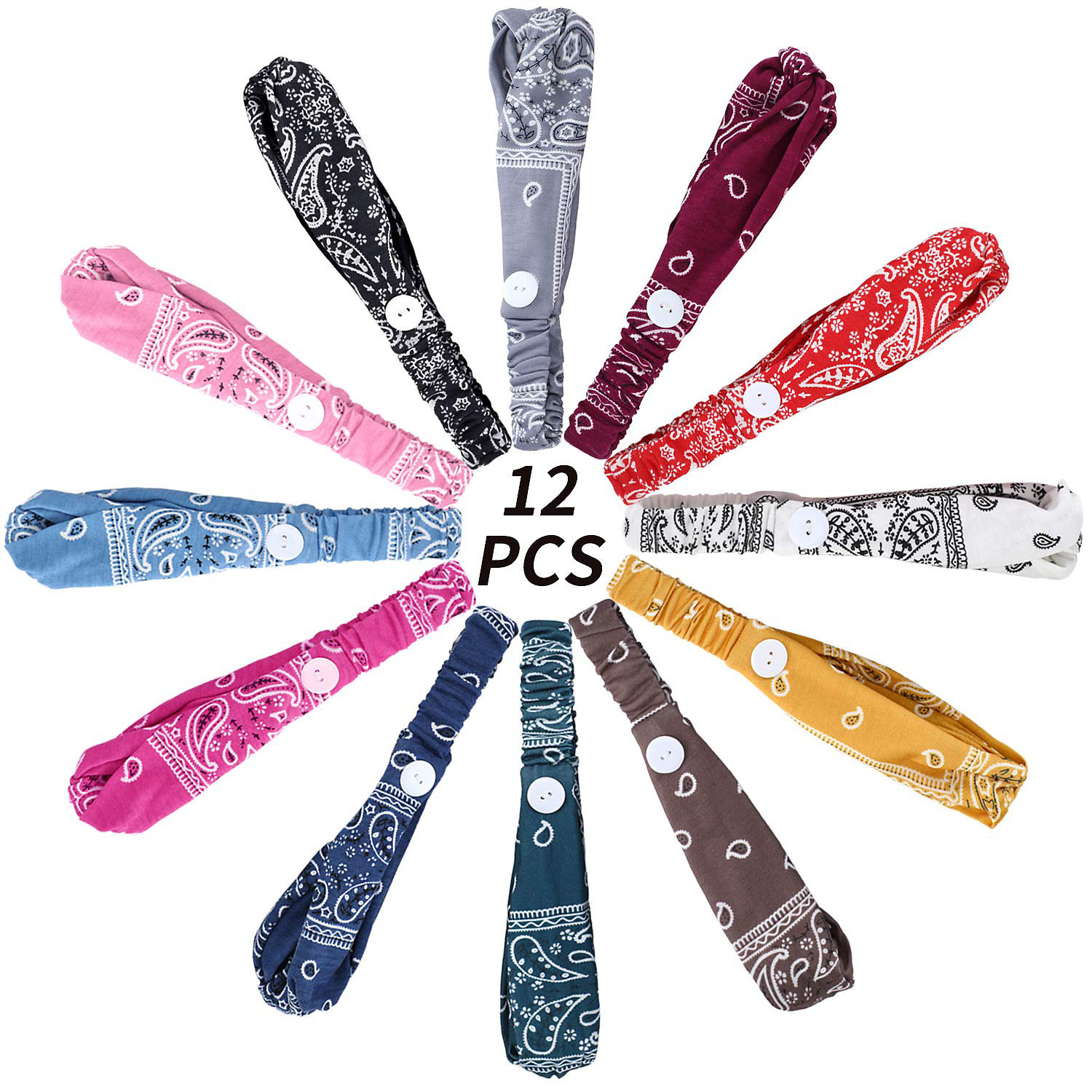 WILLBOND Elastic Boho Paisley Headbands
Shop it
Amazon
Bandanas as accessories aren't going anywhere any time soon, and now you can stay on-trend while staying safe and comfortable. This set of 12 paisley headbands comes in pretty much every color you could need to match your #OOTD.
5. Knotted Alice-style headbands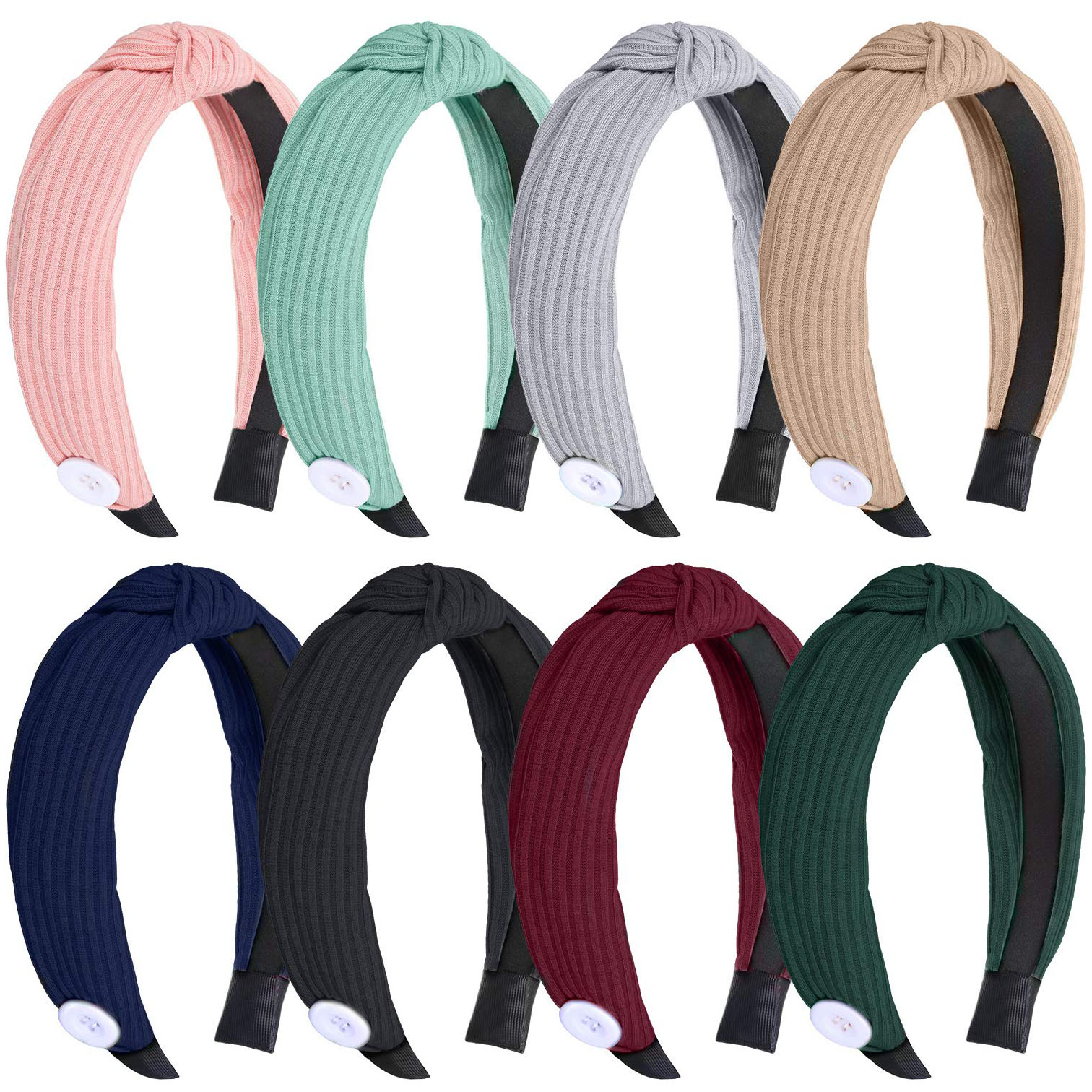 WILLBOND Twisted Hair Band
Shop it
Amazon
If you're more of a traditional headband fan (à la Blair Waldorf), Amazon also sells the Alice-style horseshoe-shaped bands with buttons. This pack of eight comes with four lighter pastel bands and four darker bands that you can swap out depending on the look you're going for.
It's not lost on me how we've come to the point where we're making life-saving medical items #fashion, but we've gotta find some way to spark a little joy these days. We plan to wear masks as long as necessary, so we're down with any product that can make them more comfortable for us to wear—it's just a bonus that we also get to look good while protecting ourselves and others.