I Wear These Headbands to Hide My Greasy Hair During Sweaty Summer Days
Plus, they're comfortable and keep my face cool.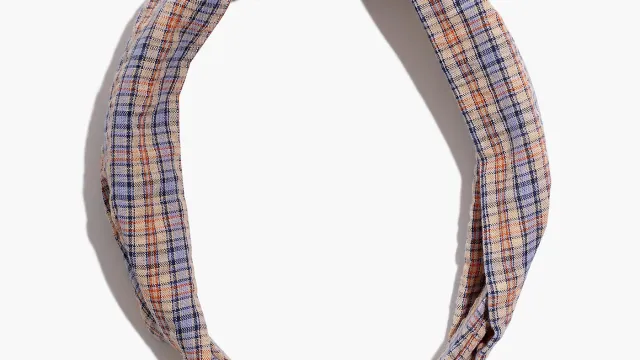 Everyone has bad hair days, but they're especially common during the summertime. High temperatures lead to frizz, sweat, and greasy hair that sometimes can't be tamed during scorching summer days. Without an accessory to hide the horrors of hair gone awry, that is. Enter: headbands.
It's no secret that the once-nostalgic accessory has become super trendy over the past few years, appearing on runways and Instagram feeds everywhere. But not only are headbands a simple way to add interest to any outfit, they're also practical when you're in need of a quick fix for bedhead, for tangly hair fresh out of the ocean, or for hair that's going on four days unwashed (because, quarantine, duh.)
I've always been a big headband girl, but the accessory is a necessity for me in the summertime. After hopping out of lake water or sweating bullets just during the walk from my car to the grocery store door, a headband is the easiest way to mask the mess of hair underneath and keep stray strands from sticking to my sweaty face. Below, shop the headbands I'm wearing to add a trendy touch to my summer outfits—all while hiding my bad hair days and keeping cool.
Madewell Soft Headband in Scattered Dot Antique Cream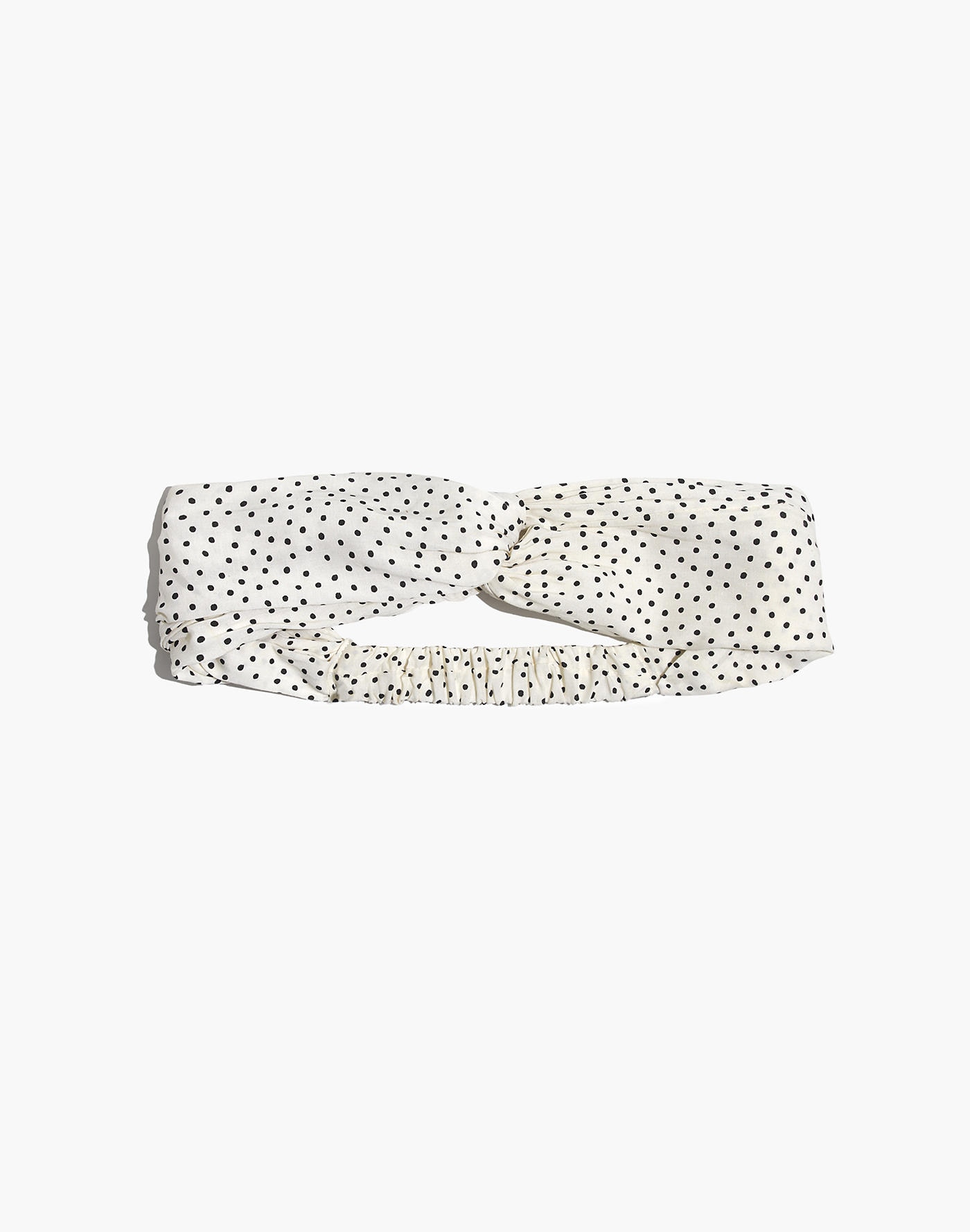 Shop it! $14.50, madewell.com
I bought this headband in May, and it's been a lifesaver as the heat has steadily risen since then. It's super stretchy, making for a comfortable fit on my head, but still remains in place. The thickness of the band does wonders for hiding all the greasy strands. Plus, polka dots are an instant mood booster.
Anthropologie Lauren Knotted Headband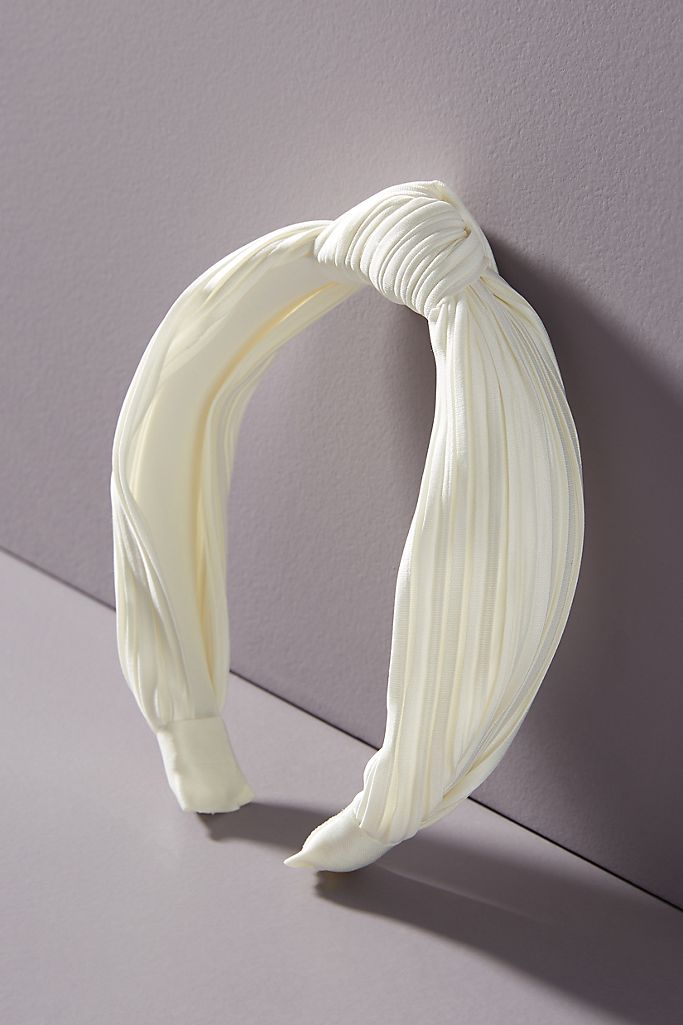 Shop it! $18, anthropologie.com
If you're going to dip your toes into the headband game, you need a classic white one for summertime. This knotted option from Anthropologie is sleek, simple, and subtle enough to pair with any outfit. The knot is not as pronounced as it appears, in case you're worried about it being too large, and the shape is surprisingly comfortable. Choose from 12 colors for this versatile headband.
Free People Cumulus Soft Headband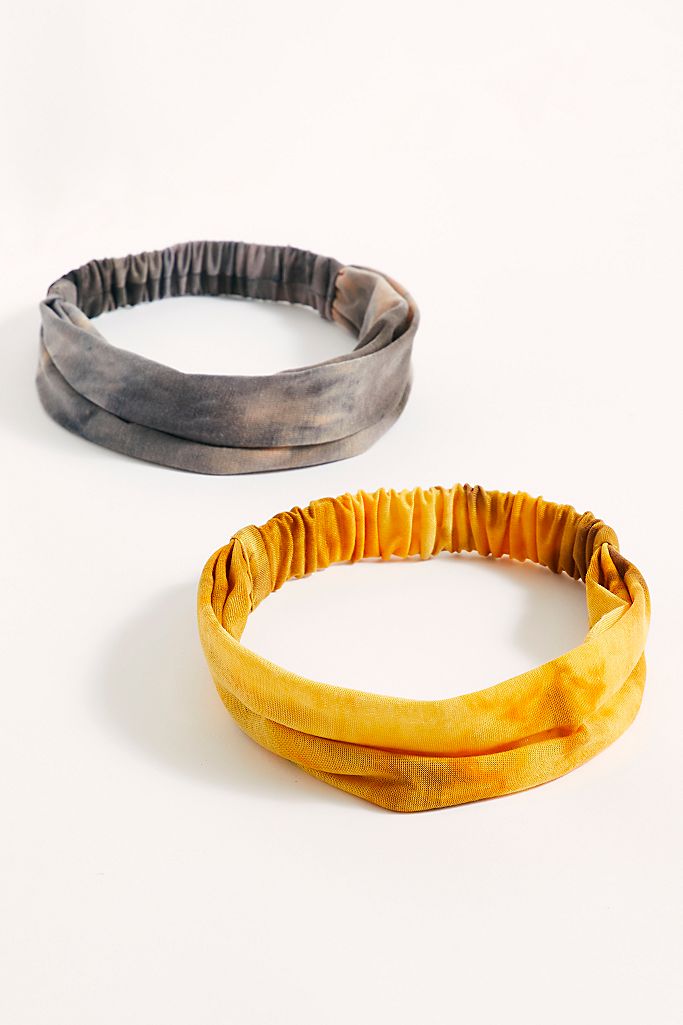 Shop it! $16, freepeople.com
Tie-dye is still the print of the summer, and these headbands are a subtle way to show off the trend. These babies offer full coverage over my hair, and the stretchy band makes for a super comfortable fit. I've worn the gold headband while working out and it expertly keeps my hair off of my sweaty face.
Anthropologie Chelsea Twist Headband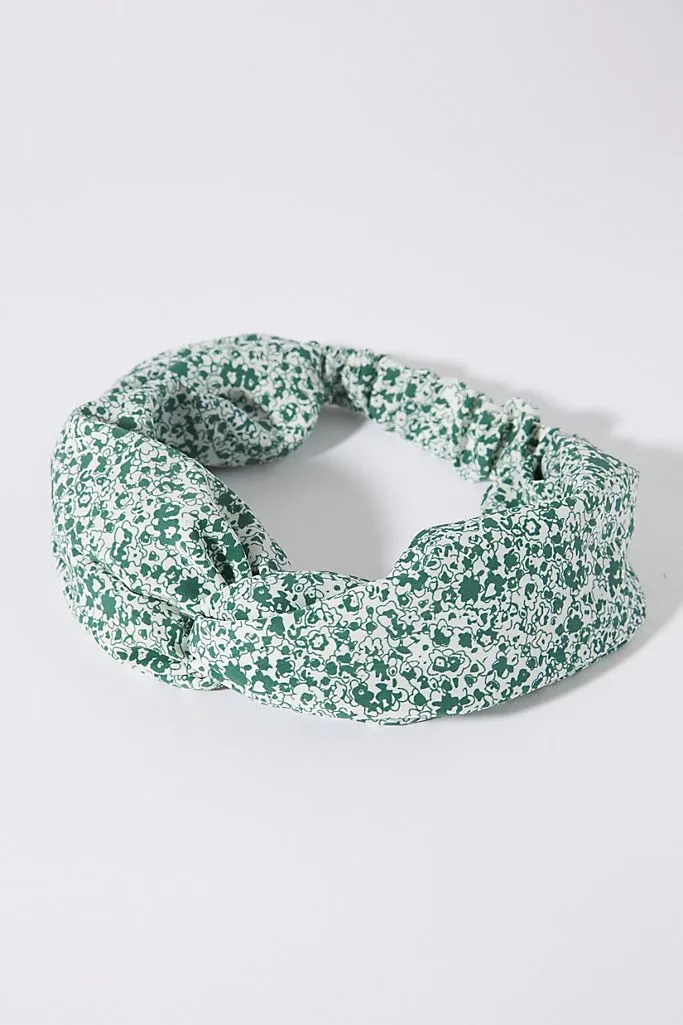 Shop it! $15, anthropologie.com
Florals are always a yes in my book, but this sketched print is super unique. I love the emerald green color; it pairs perfectly with my favorite distressed jeans and white T-shirts.
Madewell Knotted Covered Headband
Shop it! $22, madewell.com
Plaid is one of my favorite prints, no matter the season. Light blue, rusty orange, and taupe combine to create an earthy vibe on this headband that's seasonally versatile. The topknot adds a playful touch, and this headband forms comfortably to the shape of my head.
Anthropologie Skye Braided Headband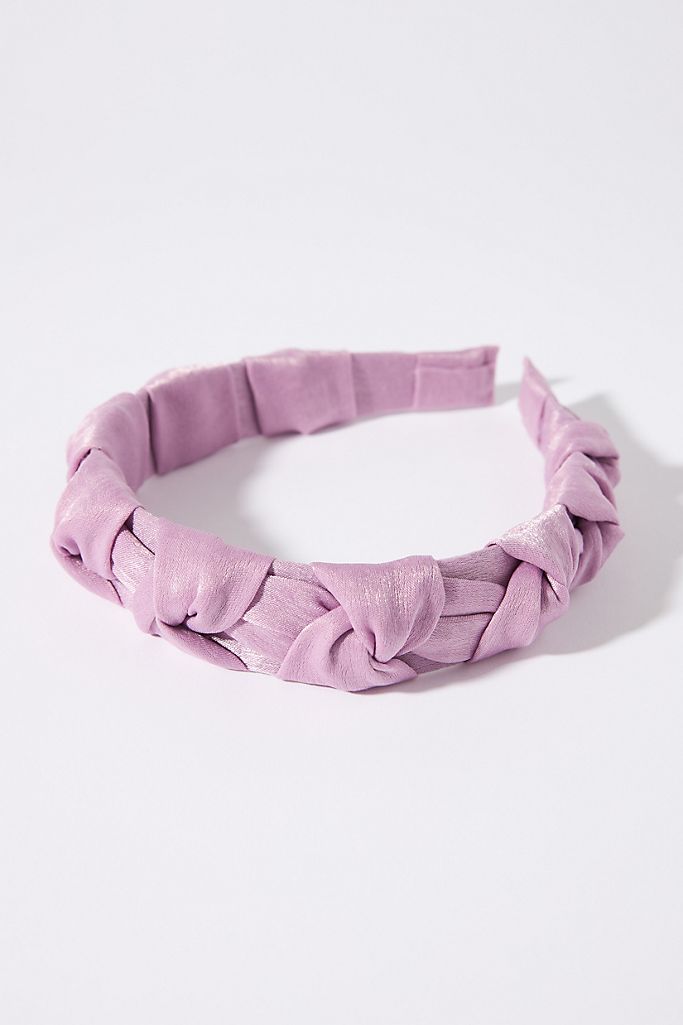 Shop it! $20, anthropologie.com
If you're looking for a slightly fancier headband, this braided one from Anthropologie fits the bill. Threaded fabric and textured details make this headband the perfect companion for flirty sundresses. Choose from five dreamy colors: lavender, ivory, gold, light blue, or navy.
A New Day Satin Textured With Twist Headband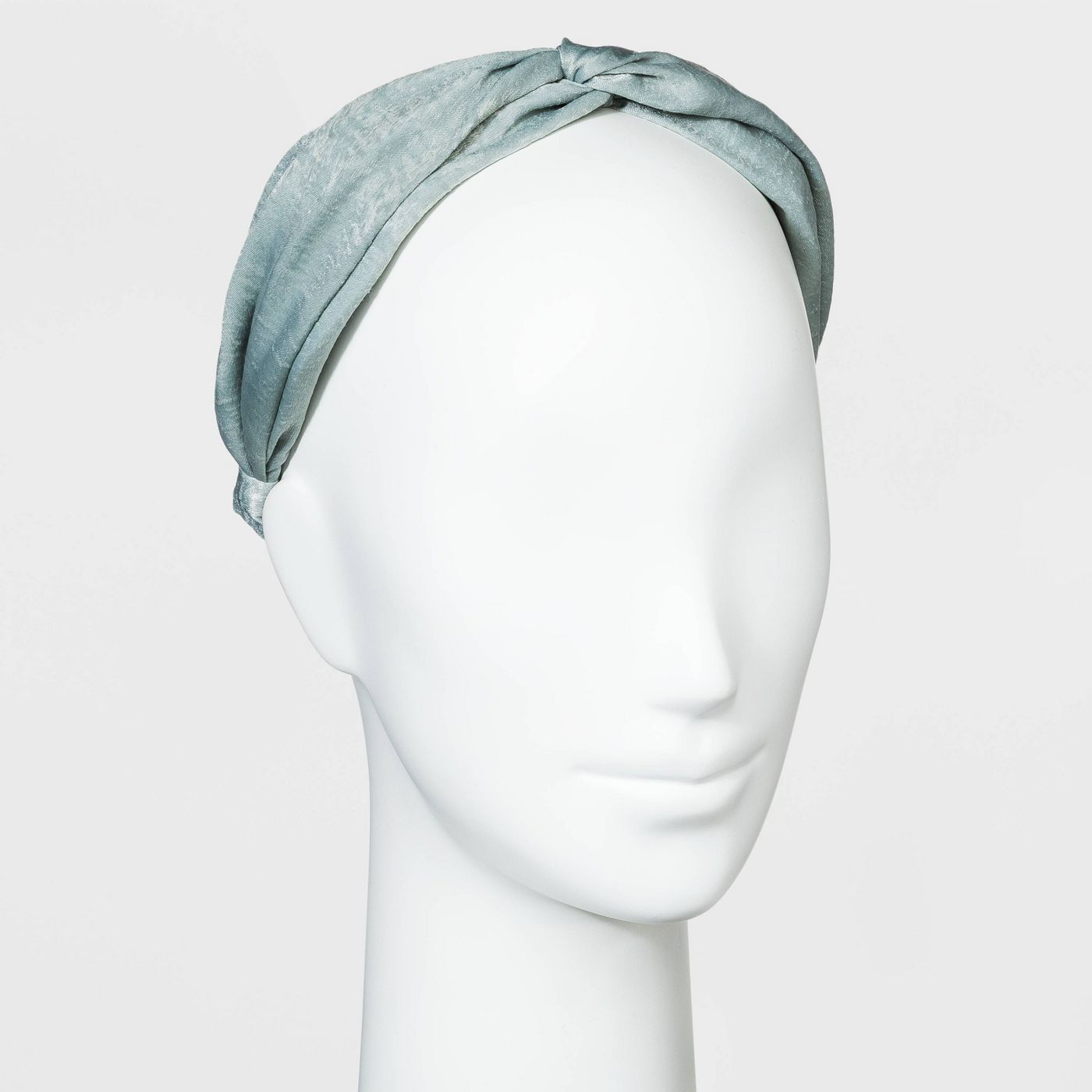 Shop it! $10, target.com
Twist headbands are my personal favorite since the small knot helps the piece stay secure on my head. Plus, satin always makes me feel slightly more elevated, especially when it comes in a whimsical color like this dusty blue.