HBO is making a "Gossip Girl"-like show for teens, and we kind of can't wait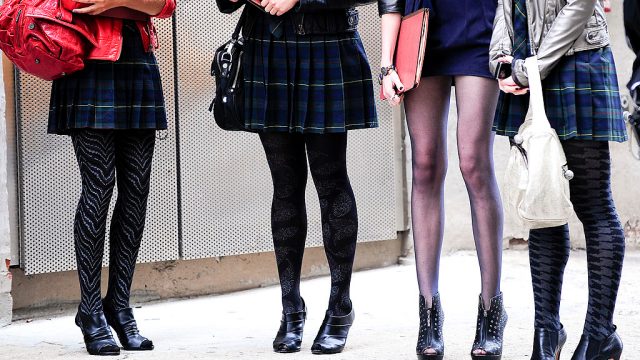 As much as we love to obsess over shows like The Vampire Diaries (RIP) or Pretty Little Liars, it seems like all the new teen are so intense — dealing with magic, original vampires, or super scary stalkers that just won't give up. We miss the lazy days of Gossip Girl, when teenagers just ran around New York City being mean to each other in really great shoes. If you have a hankering for that sort of guilty pleasure, you might want to sit down. HBO is adapting Prep, a new dramedy that's based off of the 2005 novel by Curtis Sittenfeld of the same name.
Being that it's HBO, it's going to be like Gossip Girl times 100, even if its set in Massachusetts.
Sure, it's sort of a comedy, but Prep has all the elements of the *perfect teen show* that we've been missing ever since we said goodbye to Serena and Blair. Just in case you're not convinced, it's going to be written by 30 Rock's Colleen McGuinness and produced by Game of Thrones executive producer Carolyn Strauss. The book's adaptation is in good hands. We need a show like this right now.
ICYMI when it made The New York Times's list of top 5 fiction books of the year back in the early aughts, Prep follows Lee Fiora, a midwestern girl who attends an elite Massachusetts boarding school, who's sort of a Serena van der Woodson in that she makes some dumb choices, but means well overall. Her counterpart is Aspeth, which is seriously the best popular mean girl name ever. Besides Blair, of course.
There's a hot, sensitive-jock character (Nate, much?) and a "nice" guy who works in the kitchen that asks Lee out (we smell a Dan). It has everything you want. Since it's set in the middle of nowhere at a boarding school, it might be a teeny less glam than Gossip Girl — it doesn't seem like Louboutins will be a uniform staple — there's definitely a chance it will be a little more real than our favorite CW show.  No word yet on a premiere date, but it's on its way, so get excited.