Haylie Duff is pregnant with her second child, and congratulations!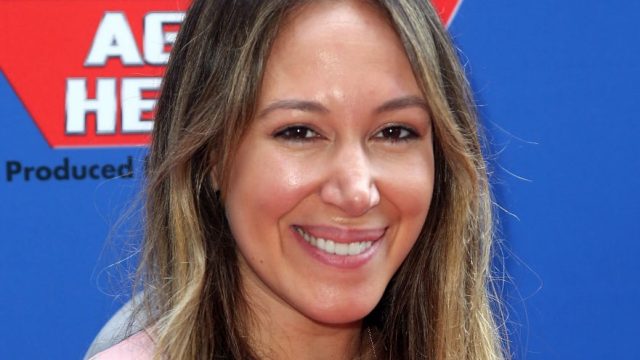 Looks like Hilary Duff is about to become an aunt again — her older sister Haylie Duff is pregnant with her second child. She officially made the announcement today on Instagram.
Haylie Duff, who's shared the screen with her sister in the past (yet is probably best known for her roles in Napoleon Dynamite and 7th Heaven) is currently the mom of a beautiful daughter named Ryan, who she had with fiancé Matt Rosenberg. Duff and Rosenberg announced their engagement back in 2014 through Duff's blog, but we get the impression that their pregnancy news somewhat stalled wedding planning for a bit. Ryan was born on May 11th, 2015.
Aside from being a dad, Bustle reports that Rosenberg is a T-shirt entrepreneur, connecting him with a brand called Subway Tile Shirts a few years back. Let's hope that the company can also whip up a baby onesie in celebration of the good news.
Unlike their first child's birth announcement, which slyly showcased a pair of pink Jordan's, this one didn't give any hints about the sex of the baby.
What we do know is that Ryan is going to be an incredible big sister. Especially since she helped with the announcement.
"Round 2! Ryan thinks our new baby is growing in HER belly! 💕 #FamilyOf4," the announcement reads.
Too funny.
We're also wondering if actress Ashley Tisdale may have helped the couple with an announcement for the couple's immediate family around Christmas, as Duff shared this family photo near the end of the year that named Tisdale as the photographer:
We hope that Duff enjoys the rest of her pregnancy, and we look forward to hearing about whether Ryan will be welcoming a baby sister or baby brother!