Hayley Williams' biggest hair regret is not what you might think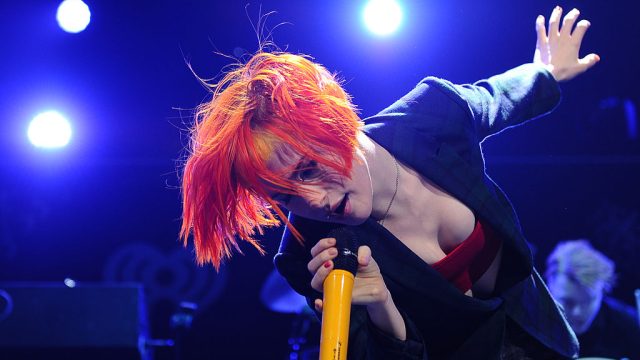 This spring, we found out that Paramore's Hayley Williams, rockstar and hair-dyeing extraordinaire, is starting her own hair dye brand. The collection, called goodDYEyoung, enables you to dye your hair any color under the sun with vegan, safe products that channel Hayley's signature style. Although Hayley has clearly had plenty of experience being a rainbow-haired goddess, she does have a couple major hair regrets that we should all be wary of.
In an exclusive interview with Fox News Magazine, Hayley spoke about goodDYEyoung and the shade she's dy(e)ing to try out next. . . as well as her biggest hair coloring regret. "I dyed my hair black — that was a mistake and it took a long time to take out of my hair," she confessed to the magazine.
Hayley has also got one terrible haircut that has haunted her dreams. "I called it the LEGO haircut," she admitted. "I had a few inches cut off it in order to keep my hair looking healthy. This haircut has been immortalized since it's what I had for my driver's license picture."
But terrible memories aside, Hayley has some majorly awesome advice for anyone who wants to try out a new, bold color. "The best way to rock it is to be proud of it," she said. "Usually my makeup is natural-looking, but my hair is always a bright color. I wear it like there's nothing different about it."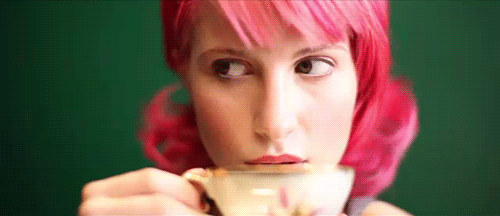 Currently, Hayley's fave color in her collection is "Steal My Sunshine" yellow. "It's so ridiculous and fun to wear," she said. "I think I had more compliments on my hair than ever, and it's so weird because I thought people wouldn't be into the green undertone that we put into it, but that's what we really loved about it."
That said, for her future coloring plans, the rockstar plans on going a little more muted than neon yellow. "I usually go bold but now I'd like to try pastel," she said.
We're pretty sure Hayley could rock *any* color, and we can't wait to see what she does next!