Hayley Kiyoko talks to us about supporting her queer fans: "This is why I do what I do"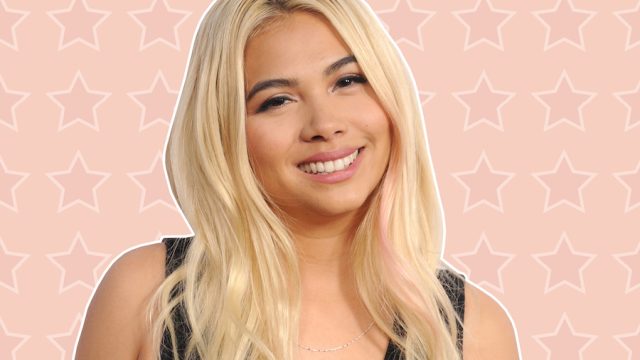 If you haven't heard of Hayley Kiyoko before, you will now. The Los Angeles native is a multi-talented artist who sings, directs, dances, acts, and plays multiple instruments. At a Samsung 837 event in NYC, Hayley was asked, "How do you do it all?" She responded, "When you love what you do, you just do it."
Kiyoko has starred in multiple shows and movies, including a CBS drama, CSI: Cyber, the popular Disney Channel movie, Lemonade Mouth, and soon a Facebook series called Five Points produced by Kerry Washington. Hayley's had multiple EPs, but now her debut album, Expectations, is finally out — released on March 30th.  Her music is electro-pop with dreamy California vibes, and the album's songs are filled with a range of feelings — longing for love, crushing on girls, dealing with depression and loss. Hayley recommends listening to the album in chronological order, from beginning to end.
Kiyoko, who is openly gay, directs her own music videos in which she creates worlds that normalize a relationship between two girls. You'd think that by 2018, this wouldn't be groundbreaking, but it is. People rarely see LGBTQ relationships in music videos, but thanks to Kiyoko, young queer girls are seeing relationships and crushes that reflect their own experiences; their feelings are being shown on screen and within Hayley's songs. She has been given the title "Lesbian Jesus," and with the help of her fans, she has even renamed 2018 to 20GAYTEEN.
We had the chance to talk to Hayley about her new record, her insane release week, and the connection she has with her fans.
HelloGiggles (HG): How has this week been for you?
Hayley Kiyoko (HK): It's honestly been the best release week ever. I've been waiting for my album to come out forever and so it's very exciting for it to be out and for people to be able to discuss the songs with me. So it's been a really cool week.
HG: We also saw the awesome photos of the mini Disney Channel reunion at your album release party — how was that?
HK: I had such a fun album release party and I just happen to have a lot of friends that were on Disney. Yeah, it's so funny about that photo. I was like, "Oh my God, this is nuts." But yeah, that party was amazing. I never really have parties and it was like my very first party. It was so cool to have all the people in my life that I love and get to share and just to have fun and not work.
https://www.instagram.com/p/BhLZ8cuA6aV
HG: This week, you also had your late night TV debut on your birthday!
HK: Yes, my very first. I mean, you can't really plan that out. It was perfect. I happened to book Jimmy Kimmel Live on my birthday and it was honestly a really amazing way to spend my birthday. I never worked on my actual birthday, and it was just so much fun.
https://www.youtube.com/watch?v=o6V2ikO_CDY?feature=oembed
HG: I love your whole record. The first song, "Expectations/Overture," transports you to this peaceful, magical, safe place, and each song that follows is just as amazing. I think everyone will want to be where these songs live. Can you describe the process of putting the album together?
HK: Thank you. That's so nice of you to say. It was a very touch and go process of writing a song, and then a month goes by, and [then I'm] going in and writing another song. Some of the songs I wrote together, like "Under the blue" and "Molecules," when I was working on the Citrine EP. When I wrote it, I was like, "Oh yeah, this is going to go on the album," so I kept those songs in my pocket. And obviously, I worked with Jono Dorr and Cecil Bernardy and we produced the whole album together. We did have some guest producers on the album, but we oversaw everything and made sure everything had that thread of really sounding cohesive and, like you said, having it sound visual.
https://www.instagram.com/p/Bg76LS2j22q
HG: The connection you have with your fans is so strong. I've been to your shows, and felt that energy and love in the room. You're giving young girls the strength to be more comfortable with themselves. What's one moment when you really felt your impact?
HK: I just had one the other day. I did an in–store meet and greet and I met this girl who was 10 years old. Her family brought her and said they all came to support her. The mother was crying and thanking me because her daughter had come out to her, and I guess I made her feel normal. I was sobbing. This is amazing and beautiful and for her to be so young and to know who she is and what she wants — and not only that, but to have a mother who is supportive, and also her whole family. Her sister came and thanked me and said she's been going through a hard time and so I was just like, this is why I do what I do. It's important for people to have that representation and to see that first hand.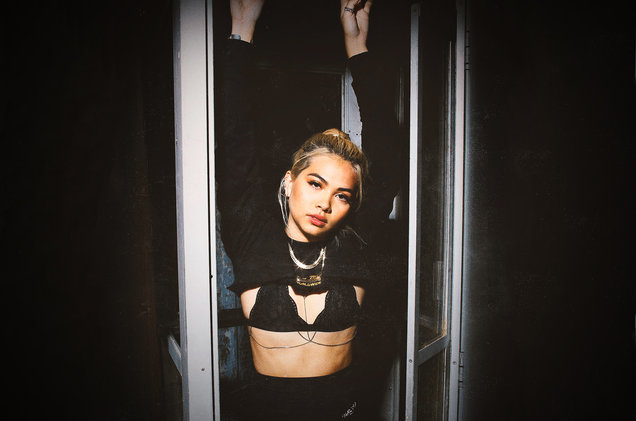 HG: Back in January, Lorde tweeted about "Curious" by saying, "did you take-him-to-the-pier-in-santa-monica-forget-to-bring-your-jacket-wrap-up-in-him-cause-you-wanted-to? is my shiiiit." And in Glamour Magazine, Camila Cabello said, "I also love how Hayley Kiyoko is making videos with two girls in love — it's not even super sexualized, but that's just her truth, and a lot of my fans' truths. Sharing makes everyone feel less alone." How does it feel to have some big names in the music industry recognizing your work?
HK: For me, I just really wanted people to give my music a chance and listen to it. And so any time anyone discovers my music, it feels like a win. It's always been about having the opportunity and having the platform and for people to listen. It's a very cool thing.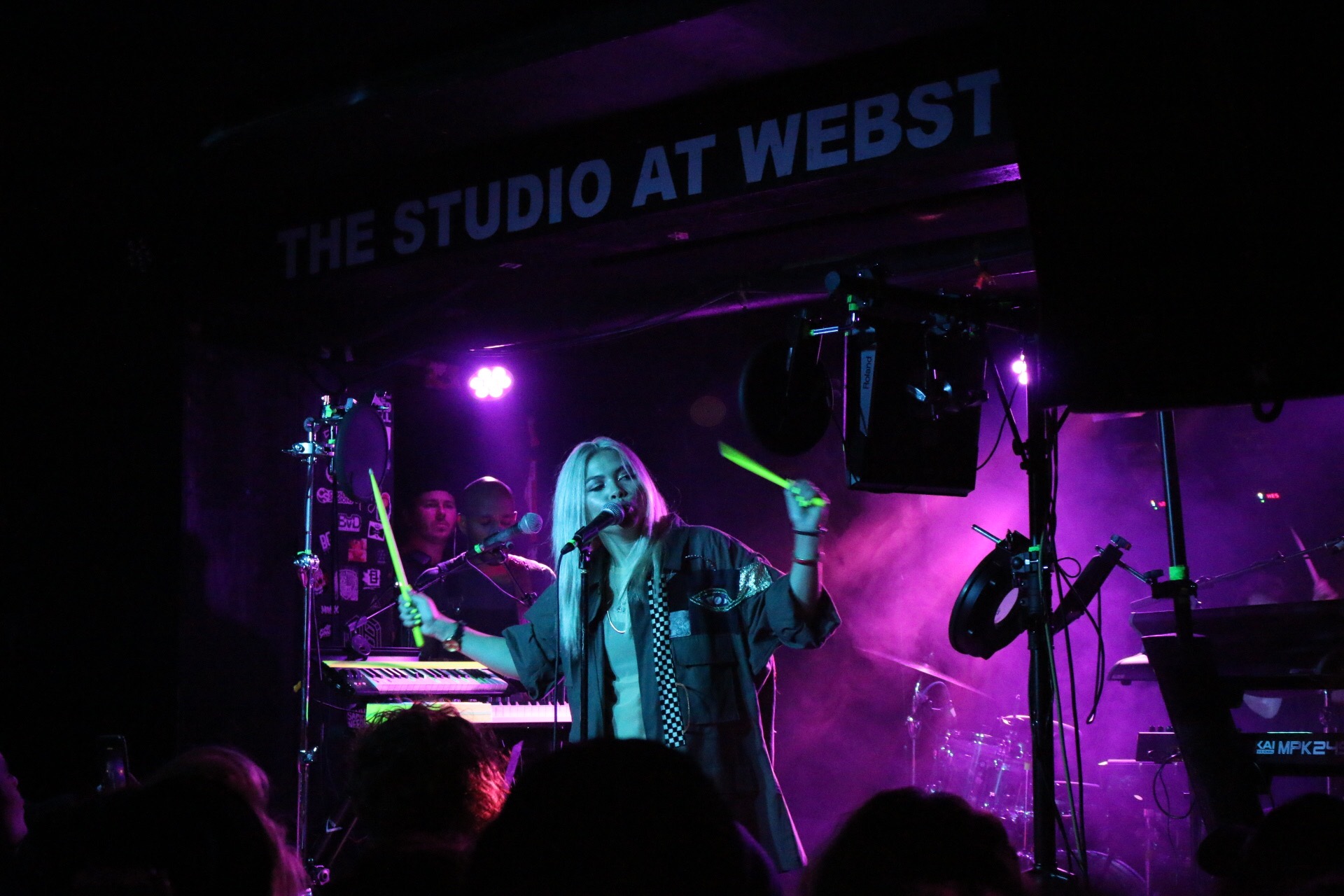 HG: I love the journey that you take viewers on in the music videos you've created— from "Girls Like Girls" (the video has over 88 million views!) to "Feelings" (which was shot in one take). Do you have an idea for a music video that you have yet to conquer?
HK: Yeah, I have ideas, but I don't want to share them. (laughs) I've got a list of ideas that inspire me that I've wanted to do that I haven't done yet. So it's just about checking them off.
HG: Would you ever want to create a movie with all of the ideas you've had for your music videos?
HK: My dream is to direct a feature at some point, so I'd definitely be open to doing that.
https://www.instagram.com/p/Bg_3DEpDNvE
HG: You've worked with Kerry Washington on Five Points, Issa Rae on Insecure, Kehlani on the Expectations' song"What I need," and more. Do you have any dream creative collaborations — whether in making music, directing, or acting?
HK: I don't know — I really just want to meet as many people and work with as many people and broaden my horizons. I mean, I'd love to do a song with Post Malone or something. Do something interesting and different. That's what's so exciting about collaborations. I haven't done many. That Kehlani feature was my very first collab, which was so cool.
https://www.youtube.com/watch?v=gElfzPo7IfI?feature=oembed
HG: I love that you two met because she commented, "Marry me" on your Instagram. If someone hasn't heard your music before, what three songs would you tell them to listen to?
HK: Hmm. "Sleepover" — God, that's a tough question. Maybe "Under the blue" and "Feelings." That's so tough.
HG: Going along with that question, what music video would you want them to watch?
HK: Probably "Feelings." I really love that music video. And I obviously love the "Girls Like Girls" music video.
https://www.youtube.com/watch?v=TV-_Yuc228s?feature=oembed
HG: Yes, so iconic. Anything else you would like to tell HelloGiggles readers?
HK: Go listen to my album! I wish them happiness and health. I think that's the most important thing in life. You know, happiness is difficult at times, but having your health and taking care of yourself is something that I've really learned to value and appreciate. So I would encourage them to do so.
***
At the Samsung event, I met a young girl who hasn't come out to her family yet because she's from a conservative town in Oklahoma that doesn't support queer identities. She even told me that if two girls go to her high school's prom together, they have to sign a contract saying they are platonic friends. She was so excited to see Hayley, and that is why Hayley Kiyoko is so important. She gives people strength to be themselves, but also speaks for those who can't.
Check out Hayley's new record Expectations and catch her on tour.