Hayden Panettiere went dramatically short for her badass new haircut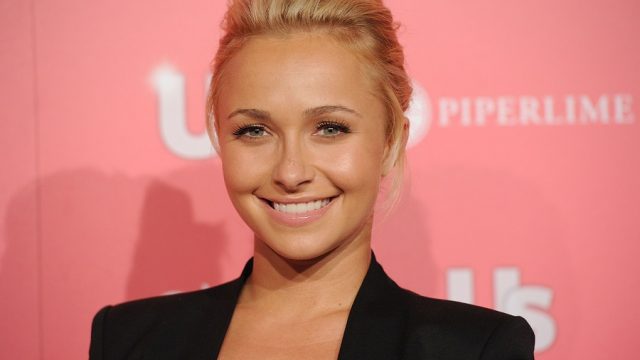 Hayden Panettiere has been a staple on our TV screens since her Heroes days, and while it seems these days she's taking time out of the spotlight, we always love when she checks in on social media. So consider us thrilled when she not only tweeted for the first time in 10 months but showed off an incredible new hairstyle to boot.
While the pixie cut is a major departure from her signature sunny blonde, mermaid-length hair, horror movie fans will immediately notice it's a throwback to one of our favorite roles.
The Nashville star took to Twitter on Tuesday, December 10th, to share a selfie of her brand-new look: a silver-blonde pixie cut with shaved sides and plenty of volume on top. The cut was created by Leonard Zagami and Anthony Palermo, Panettiere's NYC-based stylists.
She tagged the team at the Anthony Leonard Salon and wrote that she's "channeling her inner Kirby," with a heart emoji, which fans will know is a super stylish throwback to her cropped cut from Scream 4. Of course, the silver-blonde shade is a modern take on the look, and we have a feeling both Sidney Prescott and Gale Weathers would approve of her new short 'do.
Of her new look, Zagami told E! News that Panettiere was "looking for a radical change," so they decided to go for it.
He added, "It's a modern version of a classic pixie style with a little more of an edge. The color is silver, but not grey. She had previously been going with a super sexy blonde."
It seems that work commitments kept the actress from making any bold hair moves, but all hands were on deck when she was ready to take the plunge.
"The cut was a collaborative idea," Zagami said. "She has wanted to go short for a while but she has always had a commitment with her work and wasn't able to. Right now, she is free and said, let's do it."
We absolutely love her new short hair and can't wait to see more. Even if the elusive Scream reboot feels perpetually in flux, we love to see that Panettiere is paying homage to one of our favorite horror movie characters of the past decade.