Hayden Panettiere looks anything but basic in this navy long-sleeved bodycon dress
Who says basics have to look basic? Just ask Hayden Panettiere in a dark blue long-sleeved bodycon dress, when she stopped by Amazon's Style Code Live this week in New York City. The 27-year-old actress, mother and post-partum depression warrior showed off a pair of toned legs and sleek arms in a long-sleeve navy number that says it all; no need for gussied up detail and distracting hemlines when you look this good. Hayden graced the upbeat new show to talk style, Nashville and, oh yeah, the blissful treat that is the Nutella facial. How could massaging palm oil and chocolate into your bare skin be a bad thing? (Uh, jk — we are majorly cringing at the thought.)
See how Hayden proves that less is more as she co-hosts in a little blue dress.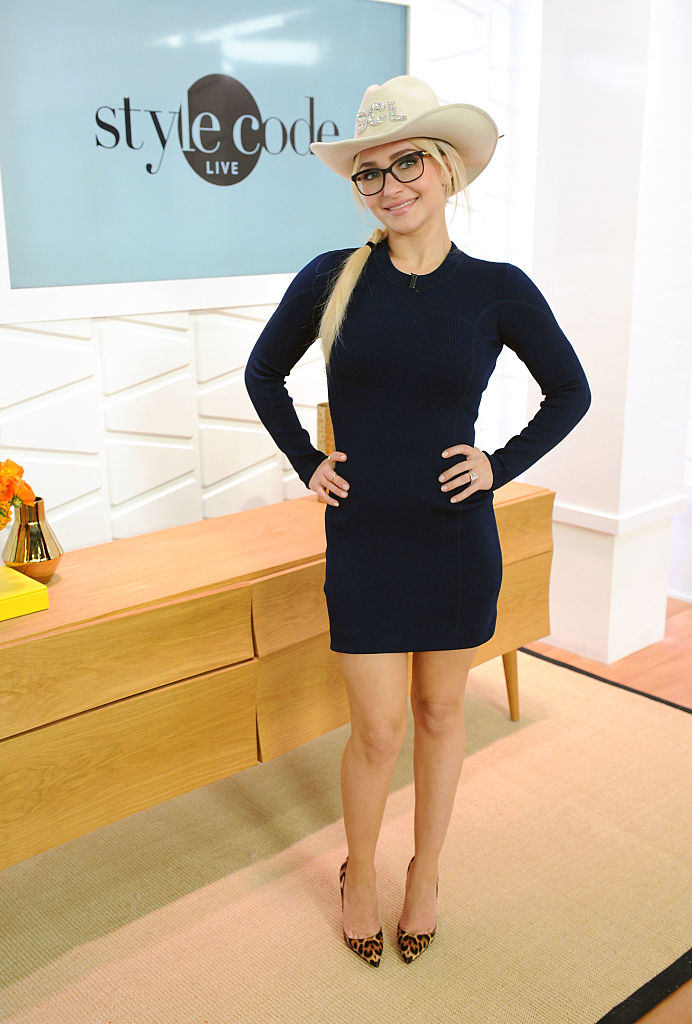 She's confident, she's fun. That's all it takes! That, and probably a massively intense gym routine. Look at those gams!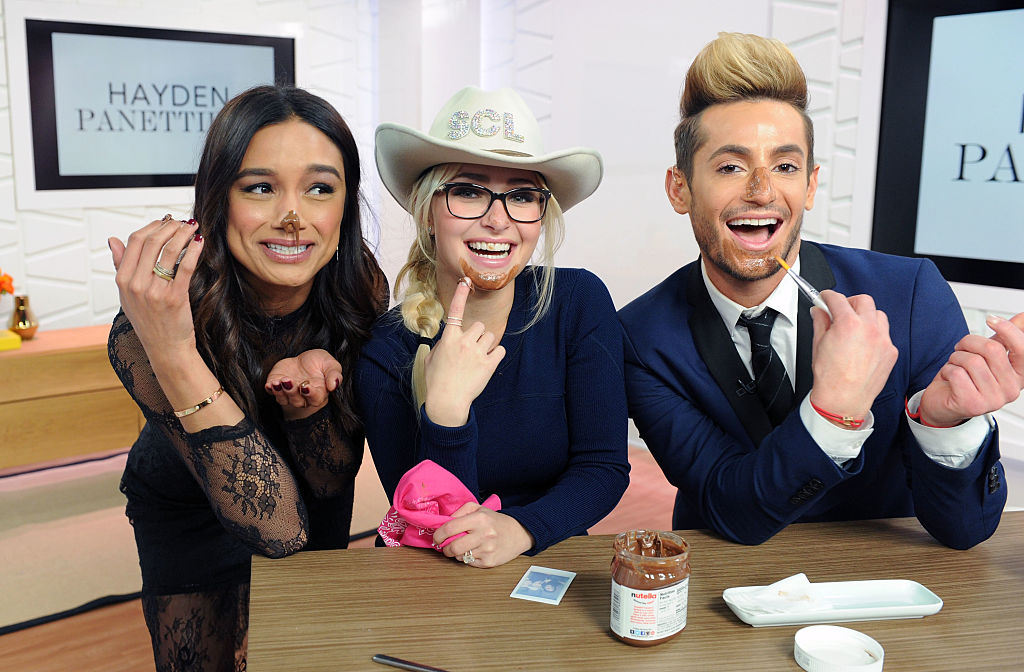 Hayden left little baby Kaya with boxer husband Wladimir Klitschko to join Amazon's Rachel Smith and Frankie Grande in the new "wearing your hazelnut spread" trend. We're kidding, Instagram. Please don't make this a thing.
She swept her trademark blonde hair into a short and loose braid at the nape of her neck and paired the navy dress with a pair of eye-catching leopard print pumps.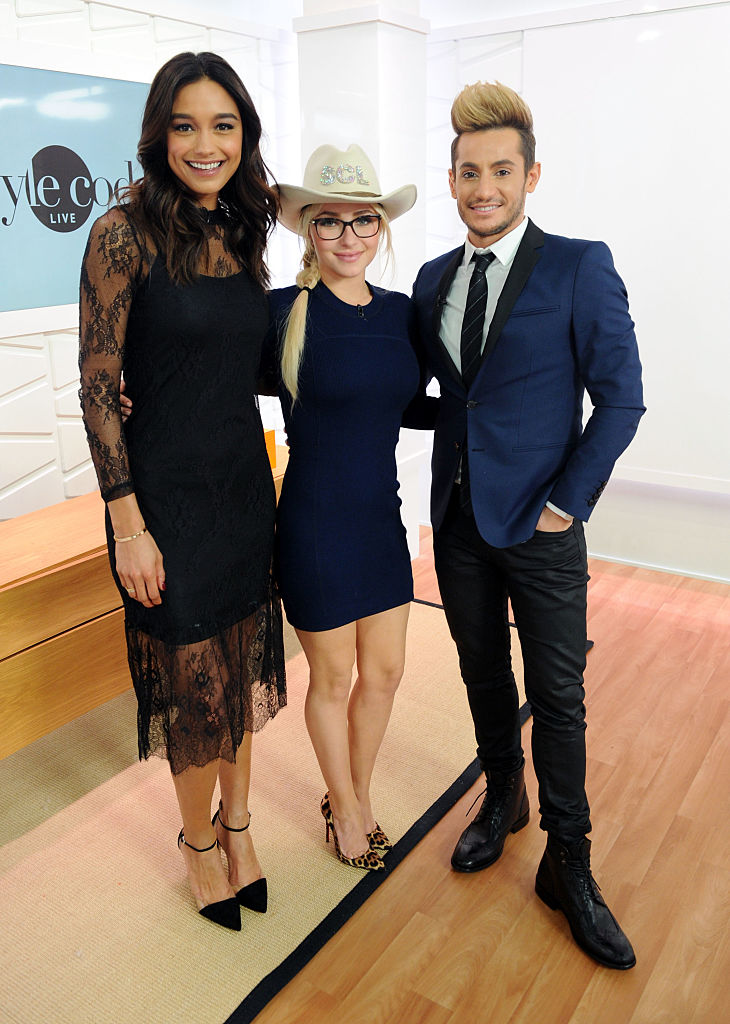 You can catch Style Code Live weeknights at 9pm ET/6pm PT streaming on Amazon. It's the future of TV, people!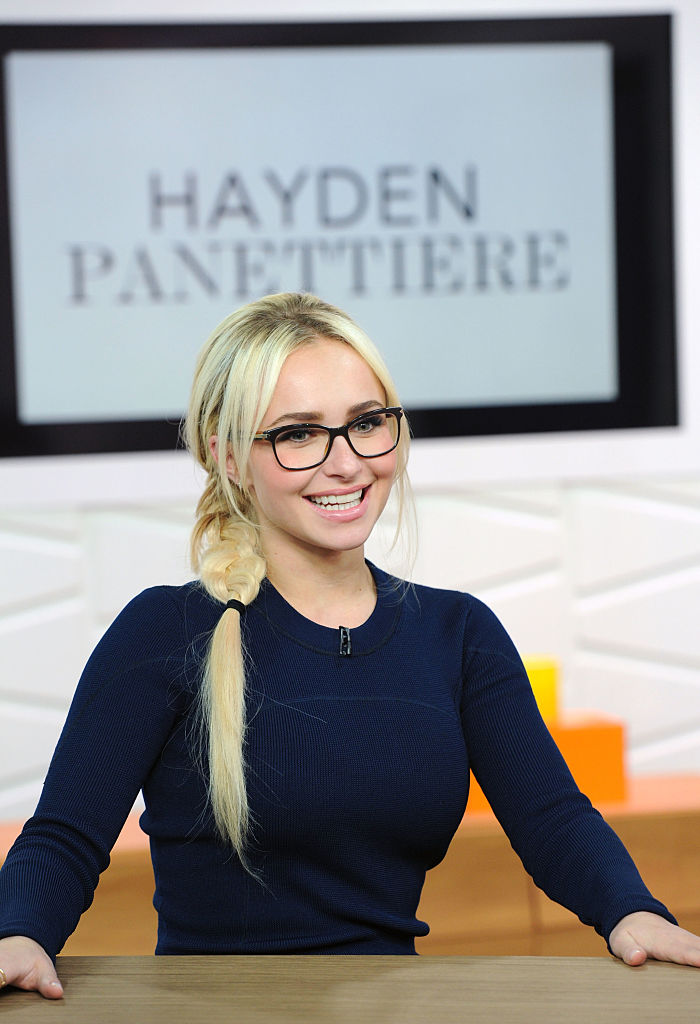 Take a note from Hayden and shine bright in a basic from time to time. Everyone loves a big, bright floral or a fail-safe French-inspired sailor stripe, but a closet full of solids is going to serve you well for a long, long time. They're timeless, they're simple, they're the perfect backdrop for your collection of bold costume jewelry. Now pull on your leggings and go grab that gigantic Starbucks cup and embrace your inner Basic!