"Hawaii Five-0's" Daniel Dae Kim has opened up about the reason why he left the show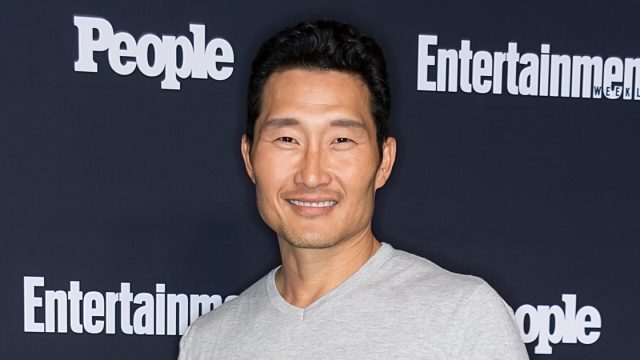 Daniel Dae Kim, star of CBS's long-running police action-drama Hawaii Five-0, has opened up about his decision to leave the show in a lengthy Facebook post.
It was recently reported that both Kim and his co-star Grace Park quit the show after discovering that they were being paid less than their white counterparts, Alex O'Loughlin and Scott Caan. Variety, who broke the news, reported that the two Asian American actors were being paid 10-15% less than their white co-stars, despite holding equally important roles on the show.
According to the report, both Kim and Park were unable to reach a deal with the show's network, CBS, with Variety noting that both O'Loughlin and Caan have deals which give them "percentage points on the show's back end." Neither Kim nor Park will be returning to the show for its eighth season.
Now in a Facebook post, Daniel Dae Kim has explained why he quit the show.
"By now many of you have heard the news, and I'm sad to say it is true," the actor wrote. "I will not be returning to Hawaii Five-0 when production starts next week. Though I made myself available to come back, CBS and I weren't able to agree to terms on a new contract, so I made the difficult choice not to continue."
Kim went on to share his sadness about leaving the show and his gratitude toward the cast, crew, and the writers. He also thanked CBS.
"I will always be grateful for their faith in me to bring Chin Ho Kelly to life," he wrote. "As an Asian American actor, I know first-hand how difficult it is to find opportunities at all, let alone play a well developed, three dimensional character like Chin Ho. I will miss him sincerely."
"What made him even more special is that he was a representative of a place my family and I so dearly love," he added. "It has been nothing short of an honor to be able to showcase the beauty and people of Hawaii every week, and I couldn't be prouder to call these islands home. To my local community, mahalo nui loa."
Kim also shared his gratitude to fans of the show, saying that interacting with them had been "one of the greatest joys of this entire experience."
Finally, he addressed his reasons for leaving.
"I'll end by saying that though transitions can be difficult, I encourage us all to look beyond the disappointment of this moment to the bigger picture," he explained. "The path to equality is rarely easy. But I hope you can be excited for the future. I am…There's a lot to look forward to and I'll be sure to share it with you."
Kim's comments come after CBS announced that it offered both him and Park "large and significant salary increases." The network expressed their disappointment at not being able to reach an agreement, but said, "We part ways with tremendous respect for their talents on screen, as well as their roles as ambassadors for the show off screen, and with hopes to work with them again in the near future."
In the Facebook post, Kim also announced that his production company, 3AD, has its first show, The Good Doctor, airing on ABC this fall, so it sounds like he's going to be pretty busy.
Meanwhile, Hawaii Five-0's eighth season premieres on Friday, September 29th on CBS.