"Hawaii Five-0's" Asian stars have left the show because they were getting paid less than their white costars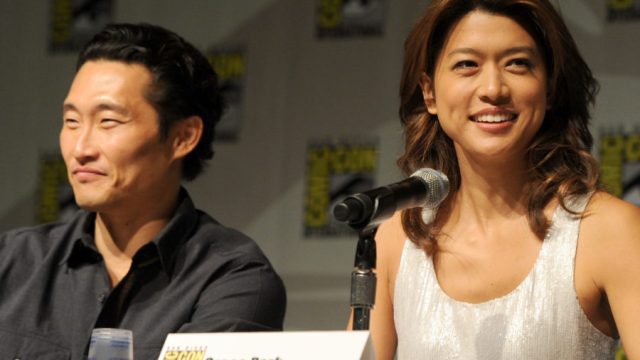 It's no secret that the film and TV industries still have a long way to go when it comes to equality. And television actors Daniel Dae Kim and Grace Park have decided to take a stand. The Hawaii Five-0 stars have quit the show after discovering that they made less than their white costars, Alex O'Loughlin and Scott Caan.
According to Variety.com, the actors apparently made 10-15% less, despite being equally integral parts of the series.
The actors reportedly attempted to negotiate for higher compensation with CBS, but when an agreement could not be reached, they opted to walk. The characters of Chin Ho Kelly and Kono Kalakaua will officially not be returning for the show's 8th season.
We have so very much respect for Kim and Park for advocating for themselves and taking action when they saw an all-too-common instance of pay disparity. In an industry that has become infamous for white-washing and creating little space for non-white actors, it is SO important that this issue be brought to light. Kim and Park's courage and willingness to act — even at what ultimately was a direct cost to themselves — will surely help inspire and empower other minorities facing similar discrimination.
CBS has since released the following statement:
"We are so appreciative of Daniel and Grace's enormous talents, professional excellence, and the aloha spirit they brought to each and every one of our 168 episodes. They've helped us build an exciting new Hawaii Five-0, and we wish them all the best and much success in their next chapters. Mahalo and a hui hou."
We can't help but wonder if Kim and Park would consider the above comments more than just a little bittersweet (if not outright hypocritical — it's hard to believe you're appreciated when you're not fairly compensated).
Regardless, this is a crucial conversation, and we're confident Kim and Park's actions will have an impact.