We now know why we haven't seen Cameron Diaz lately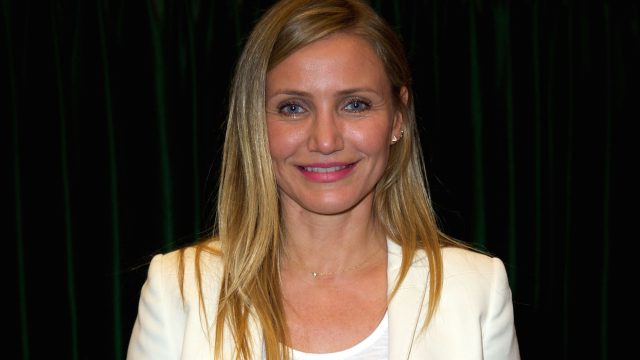 Cameron Diaz has been off the Hollywood radar for a while. We last saw her on screen in 2014, in the contemporary update of Annie, but we haven't seen much of her since. And now we know why Diaz disappeared from Hollywood for so long.
While sitting on a panel at the Goop Wellness Summit Saturday alongside Tory Burch, Miranda Kerr, Nicole Richie, and Goop founder Gwyneth Paltrow, Cameron Diaz explained that after so many years of hopping from one film set to another, she lost touch with who she was.
"I just went, 'I can't really say who I am to myself.' Which is a hard thing to face up to," Diaz said. "I felt the need to make myself whole."
The actress still hasn't announced any upcoming projects, so it seems as though she's still taking some much-needed time off. Back in 2015, she married Benji Madden, so it's not like she's been doing nothing.
Cameron Diaz has certainly kept herself busy.
As the moderator of the panel, Paltrow joked around with her longtime friend, asking about the timing of her marriage.
"Cameron, you got married later," Paltrow said. "What was it that kept you from getting married until you were 40?"
"Forty-one," Cameron corrected Paltrow. "I think it's a matter of, I just hadn't met my husband, you know? I had boyfriends before. And there's a really, really distinct difference between husbands and boyfriends. And I have a husband who is just my partner in life and in everything. Talk about two very different people! We are so different from one another, but we share the same values — we're totally two peas in a pod. We are both just weird enough for each other."
It's good to see Diaz again — even if only briefly.