Harvey Weinstein was officially voted out of the Academy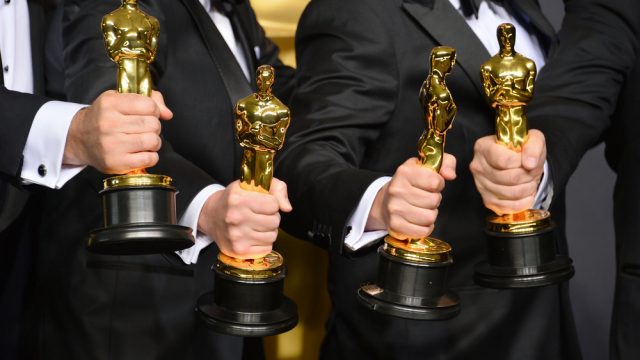 The Harvey Weinstein news keeps on coming. After a growing number of women lobbed sexual abuse allegations at the movie producer and studio exec, justice is being served. On Saturday, Weinstein was voted out of the Academy of Motion Picture Arts and Sciences.
The scandal became public after The New Yorker and The New York Times published accusations against the now-disgraced film exec. As a result, many female celebrities came forward with claims of Weinstein's sexual misconduct. Gwyneth Paltrow, Angelina Jolie, Kate Beckinsale, Heather Graham, Rose McGowan, Cara Delevingne, and Mira Sorvino are some of them. Men are speaking out against Weinstein's actions too, including Joe Biden, George Clooney, and Ryan Gosling.
In light of this news, the 54-member Academy decided to meet and determine a course of action.
The Board, which includes Whoopi Goldberg, Steven Spielberg, and Tom Hanks, released the following statement on October 14.
"The Academy of Motion Picture Arts and Sciences Board of Governors met today to discuss the allegations against Harvey Weinstein, and has voted well in excess of the required two-thirds majority to immediately expel him from the Academy. We do so not simply to separate ourselves from someone who does not merit the respect of his colleagues but also to send a message that the era of willful ignorance and shameful complicity in sexually predatory behavior and workplace harassment in our industry is over. What's at issue here is a deeply troubling problem that has no place in our society. The Board continues to work to establish ethical standards of conduct that all Academy members will be expected to exemplify.
Hollywood applauded the Academy's decision to oust Weinstein, and many actors voiced their opinions on social media.
So did Mia Farrow.
And Emmy Rossum.
https://twitter.com/udfredirect/status/919299826616954880
Leave it to Josh Gad to say what a lot of us are thinking.
Now that the Academy has served justice to Weinstein, we hope that the culture of protecting sexual predators might finally be coming to an end.