Uh, why is Harvey Weinstein suing The Weinstein Company?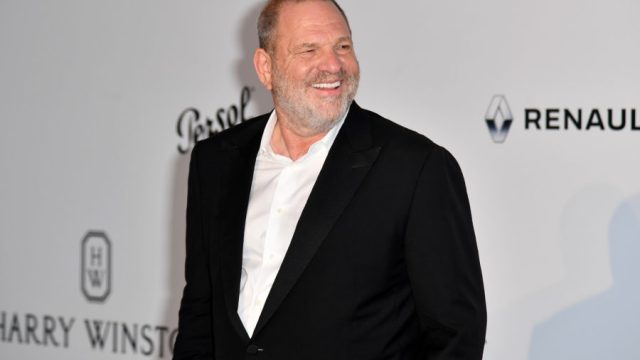 At this point in time, more than 50 women have come forward with disturbing allegations of sexual misconduct involving Hollywood movie mogul Harvey Weinstein. The accusations range from inappropriate behavior to sexual harassment and rape. After the initial news broke, Weinstein did not admit to the abuse, but he did say that he "has caused a lot of pain" and that he "sincerely apologize[s] for it." He then allegedly went to "rehab."
However, it now looks like he's taking a different approach. He left the sex addiction therapy treatment center about a week after he arrived and is suing the Weinstein Company in an attempt to "exonerate" himself from the allegations.
According to The Guardian, Weinstein has filed a wrongful termination suit and is trying to protect his 20 percent stake in the company by gaining access to his personal email account.
"Mr Weinstein believes," the suit explains, "that his email account – which is the primary, if not only, account he used during the term of his employment by the company – will contain information exonerating him. [...] Further, Mr. Weinstein is in a unique position to offer insight, and further explain and contextualize his emails."
Weinstein's lawyer claims that the board's decision to fire his client was unfair to Weinstein. The company, they say, did not have enough evidence of wrong-doing and should have completed "a thorough investigation to discern exactly what did or did not occur."
Again, we find it nearly impossible to believe that there can be any reasonable explanation to "contextualize" what took place between Weinstein and the women who have come forward with their stories. The consistency of detail within individual accounts points to a clear pattern of abusive behavior on Weinstein's part.
We are uncertain how this suit will unfold, but we do know that we continue to stand with the victims and trust in their accounts of abuse and misconduct.