Here's what Harry Styles tweets sound like when sung by a mariachi band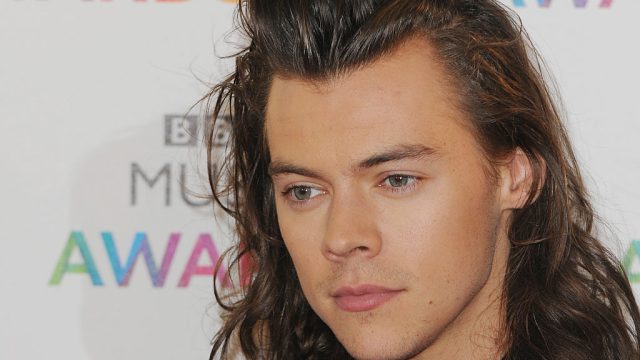 File this under things we never thought would come together: Harry Styles' tweets and a mariachi band.
Harry Styles is making the rounds promoting his new single, "Sign of the Times." Little did he know when he turned up in the studios of British radio show Capital Breakfast with Roman Kemp that he'd be sharing the stage with a four-piece mariachi band.
The band didn't just perform traditional mariachi fare. No way. They actually turned the former One Directioner's tweets into little songs. The tweets-turned-songs covered topics such as bird poop, eye contact while eating a banana, and Louis Tomlinson's posture while peeing.
While Harry didn't know what to make of the performance at first, he eventually got into it, and found it pretty funny. Because it was.
Harry's reactions made the Friday morning show. He couldn't help but giggle when the mariachi band sang, "If Louis Tomlinson feels tired, he sits down to have a wee… I've seen it." This was a pretty old tweet that they had to dive into the vault to get. But it was totally worth it to watch Harry Styles giggle about an old joke he made about his former bandmate.
The station, 95-106 Capital FM, made the most of their time with the mariachi band as well. In addition to singing some of Harry's old tweets, they old covered some classic One Direction songs. Everybody was feeling good.
The station wrote on their website, "Obviously, this was pretty much the best Friday ever; we had Harry Styles inches away from us, while a mariachi band sang Hazza's words, so what could make it better? How about them performing old school One Direction? You got it. We cheered, but you couldn't hear us over Harry's applause and wolf-whistling!"
We're just glad this was all captured on video!
https://www.youtube.com/watch?v=baNj0kXpf0U?feature=oembed