Harry Styles just signed a solo record deal and we have all the feels
Welp, that thing we all thought was probably going happen . . . happened. Harry Styles is the second member of One Direction, currently on "hiatus," to go solo after Zayn Malik left the band back in 2015. Billboard reports that the 22-year-old has signed a deal with Columbia Records, the same company who represents One Direction.
We're feeling a lot of emotions right now, especially because the terms of the deal are still unknown, and there's no timeline for the album. Does this mean he's just keeping his options open? Or that he's going to pull a Beyoncé and secret drop something when we least expect it? And where is One Direction in all of this?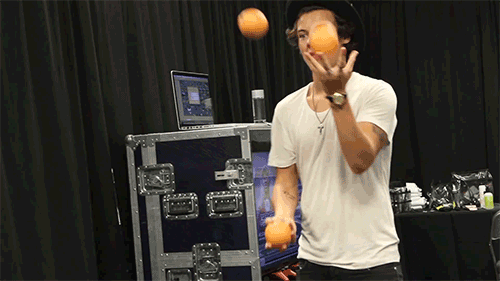 We're trying not to freak out, since this doesn't necessarily mean that Harry has left One Direction for good — look at Gwen Stefani and No Doubt! It does mean, however, that we're even more confused about what this hiatus is all about and when (or if) we should expect them back in our lives.
It's possible this solo career is just what 1D meant when they decided to take time off from the group to focus on themselves. We hope we can get the best of both worlds, listening to some awesome Harry Styles originals before the band reunites. But as long as the members are happy, we're happy.